We love publishing your reviews. They're honest (mostly!), objective (hopefully!), unrelated to advertising (bien sûr!) and cover a wide range of tastes, prices and places.
You might not always agree, the chef might be having a bad day, your standards might be higher… or lower… but they give you an idea of what's available across the region.
SHADY TERRACES, SEA FRONT DINING, LONG EVENINGS… HURRAY IT'S SUMMER!
Summer Restaurant Reviews

FRIDA'S, PERPIGNAN…
with Laura
Organic, vegan restaurant, an absolute delight. On our last visit, we shared a selection of starters, including hummus, shalima and Maghreb cigars (like Asian spring rolls, but stuffed with a mouthwatering concoction of veg and North African spices). I then moved onto a colourful vegetable patras (Indian curry), while my partner
devoured a seaweed and vegetable lasagne. For desert, we tested the buza, coconut milk and dried fruits, and the devilishly-good chocolate truffles! All superb.
As a vegetarian, you may well think I'm biased, so don't take my word for it, take my partner's word for it – he's as French and as carnivore as they come!
24 place Hyacinthe Rigaud
Perpignan
Tel 06 16 97 10 29
(Reservations essential)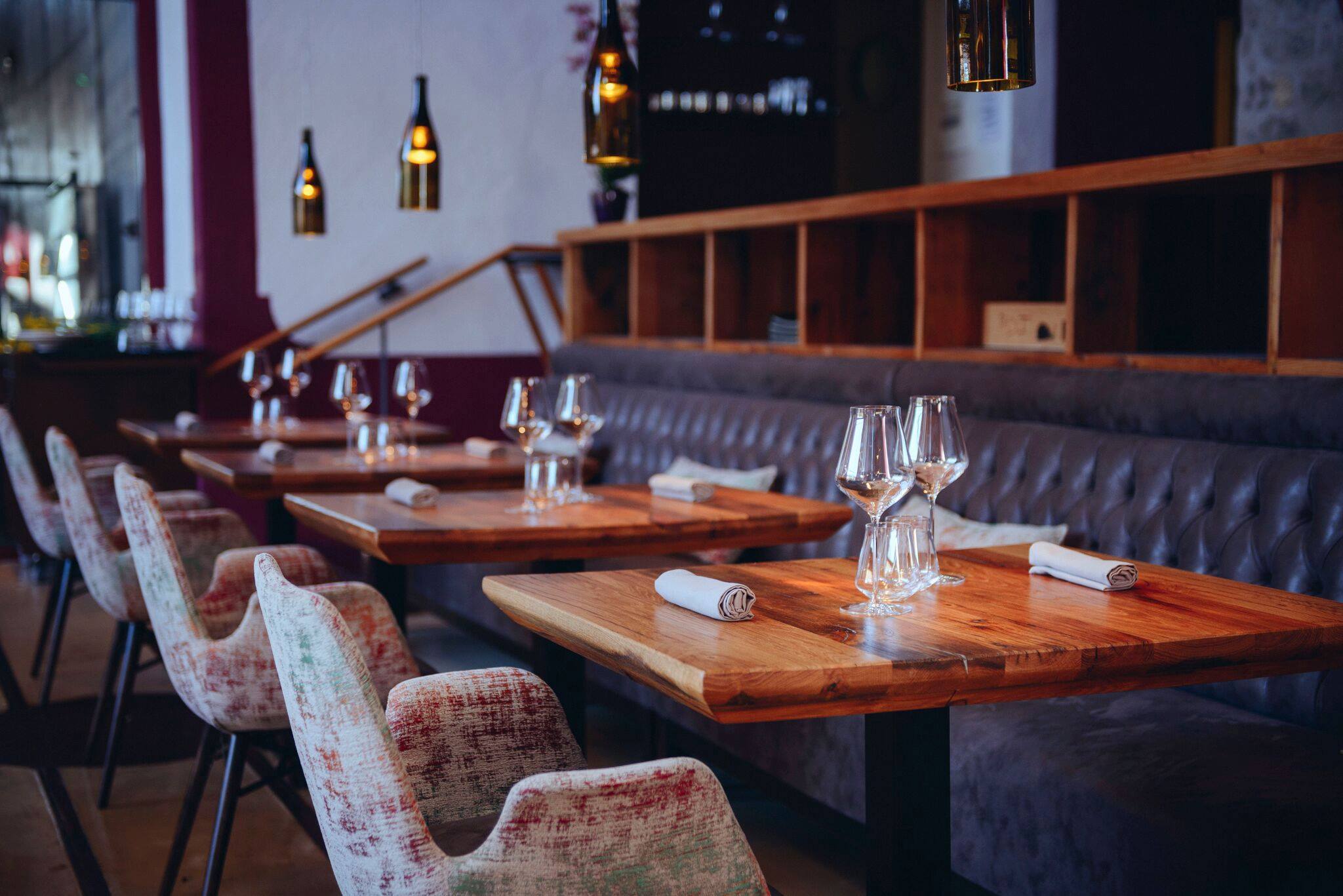 LA COOPERATIVE, DOMAINE RIBERACH, BELESTA…
with Gillian and Mark
Modern restaurant/hotel encased in the shell of the old Cooperative building in Belesta, the restaurant opens to a beautiful umbrella and tree covered terrace with extensive views across the surrounding hills. Expensive compared to many restaurants but worth every euro.
For lunch, we went 'à la carte', sharing an appetizer and desert, and each having our own main course, with two glasses of wine each – around 70€ per head – but the quality of the food, its flavours and presentation are very special. There were a number of amuse-bouches and interval courses, including a palette cleansing sorbet.
It is probably one of, if not the, best lunch we have had in the region.
2 route de Caladroy
Belesta
Tel 04 68 50 30 10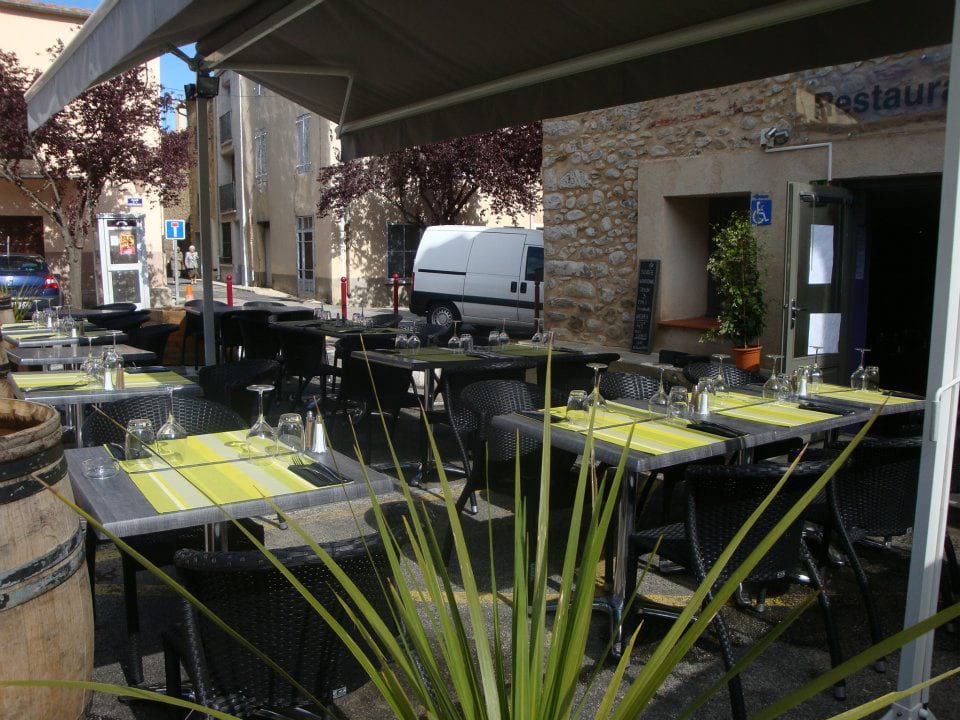 66/Vins…
with Penny
Lovely meal with a very good wine list. Sabrina is English-speaking (lived in Birmingham) and the chef is her father. Up-market but with reasonably priced menus, food is modern French, very tasty and decent portions. I had stuffed mushrooms with pignons (pinenuts) for starters, medallions of pork with Asian-inspired veg for main and an amazing deconstructed tarte tatin for pud. The wines are exceptionally good and many are served by the glass. Sabrina will help with selection if required. It was around 40€ a head including some fairly pricey wines, coffee and water.
10 place de la République
Maureillas las Illas
Tel 04 68 81 66 69
LE RABASSOU, RODES…
with Ian
A little gem tucked away off the main Prades to Perpignan road. Excellent food and ambiance especially on the terrace as the evening sun sets behind Canigou but also inside. Wood fired oven. Fresh ingredients, locally sourced. Huge veal chop. So impressed that we went back twice.
10 chemin de Domanova
Rodes
Tel 04 68 05 95 66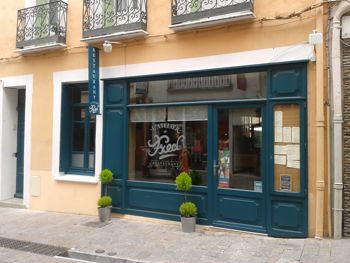 L'ATELIER DE FRED, CÉRET…
with Myriam
This restaurant is consistently excellent. Service, quality and presentation are above the rest. Hard to find a table unless you reserve.
12 rue Saint-Ferréol
Céret
Tel 04 68 95 47 41
LE JARDIN, CÉRET…
with Lisa
Le Jardin on Saturday night with 4 friends was really lovely and they made a real fuss of us for my birthday. Good food, interesting sarters and mains, all well cooked and amazing deserts. They also have Lafage Cote Rosé wine – which I love. For my birthday, they presented me with a large tuile with 'Bon Anniversaire'. Friendly, efficient and professional.
7 rue de la République
Céret
Tel 04 11 64 41 12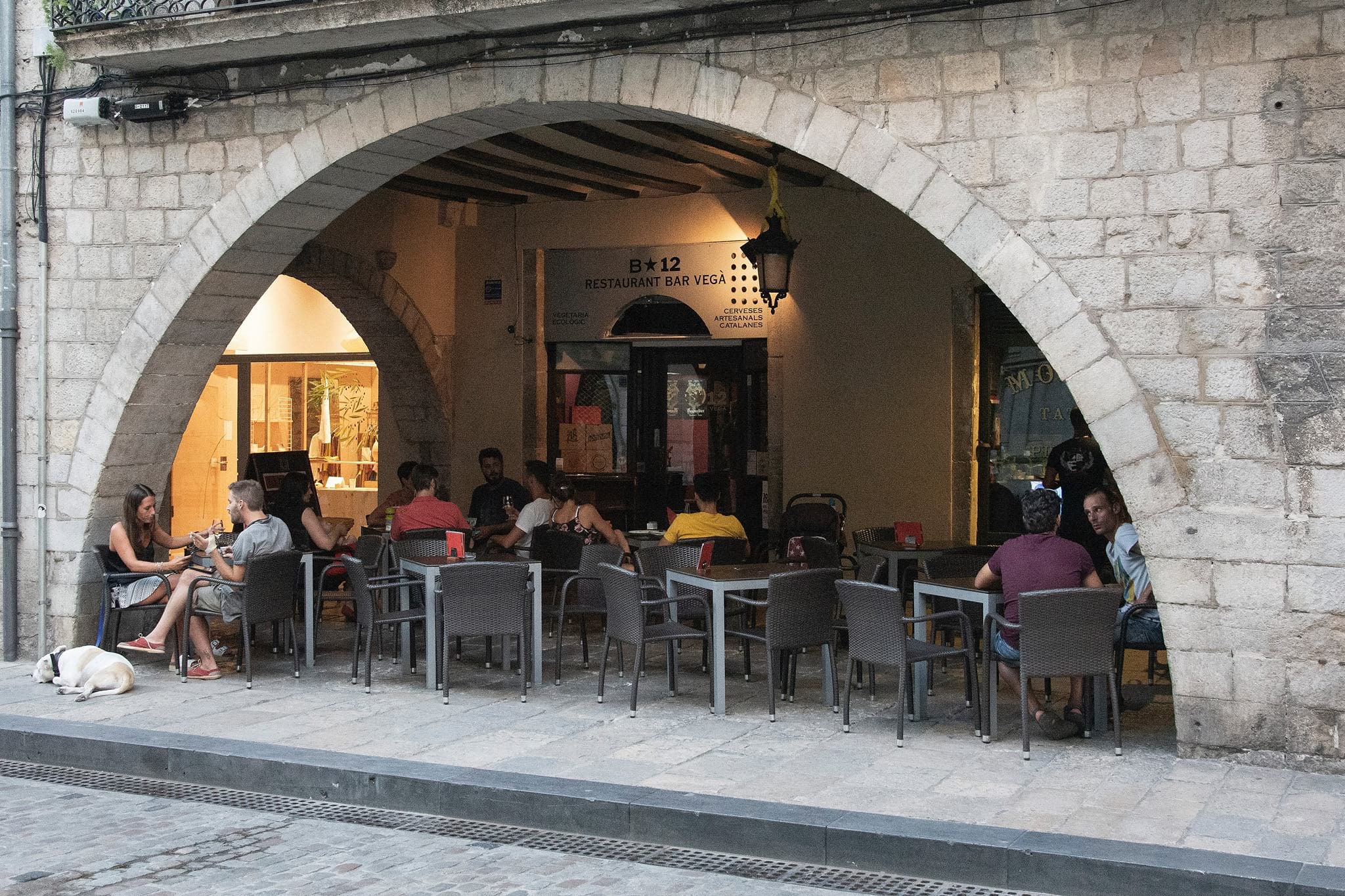 B12, GIRONA…
with Claudia
One of the rare vegan restaurants in our area. Food is excellent, they have a special menu at lunch time: starter, main, bread, coffee and a drink or same with main and dessert for 12.50€ or starter, main and dessert plus the rest for 14.50€.
Huge list of artisan local beers. Even non vegans will like the food. Even more food choices in the evenings.
Plaça del Vi, 11
Girona
Tel +34 972 01 32 02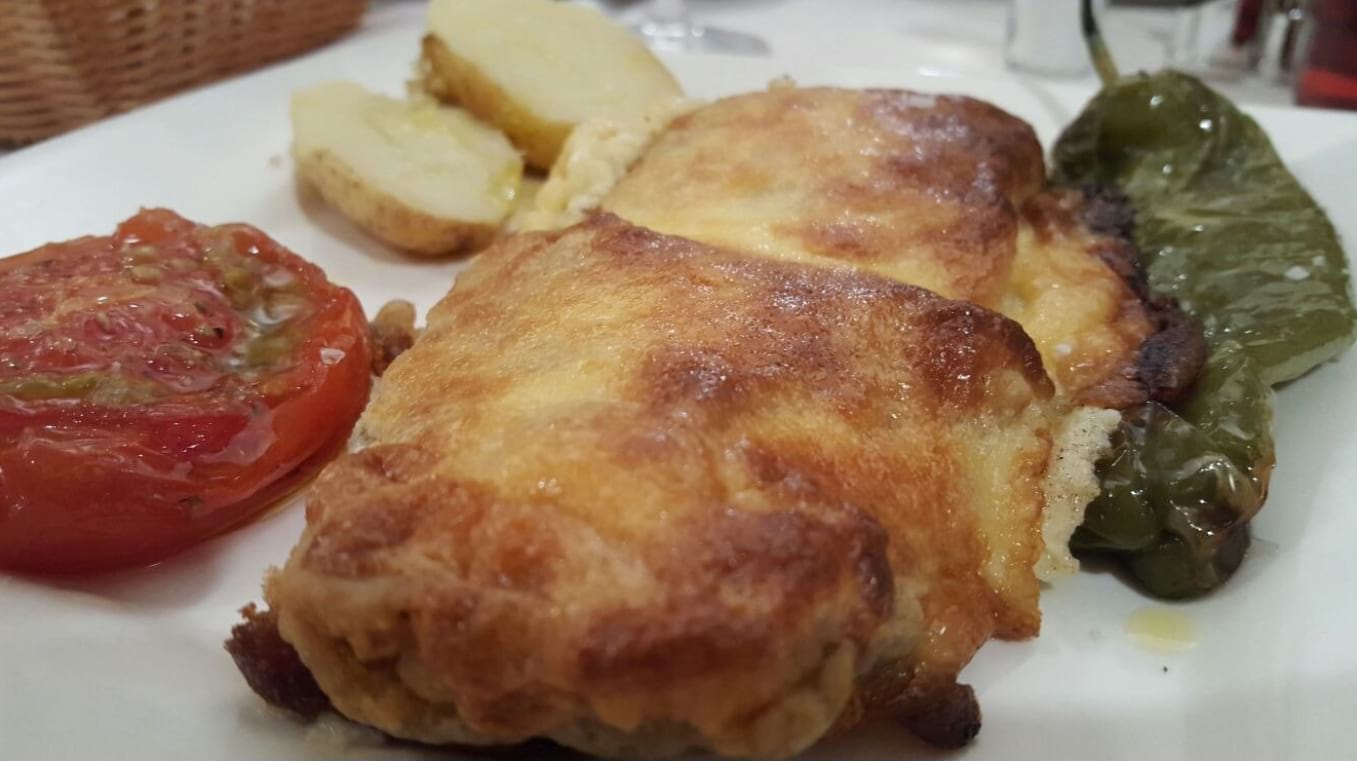 QU4TRE, CAMPRODÓN…
with Peter
If you should venture over the Col d'Ares and drop down to Camprodón, check out this little restaurant situated in the centre of town amongst the shops. It is very compact so it's best to reserve. It has superb local Catalan dishes at very reasonable prices and is frequented by the locals which is always a good sign.
Nearby is a small Retirada museum and some excellent charcuterie shops. If you have time, a detour to the medieval village of Beget, to walk off your lunch, will be well rewarded.
Carrer Saint Roc, 4
Camprodón
Tel +34 972 74 01 85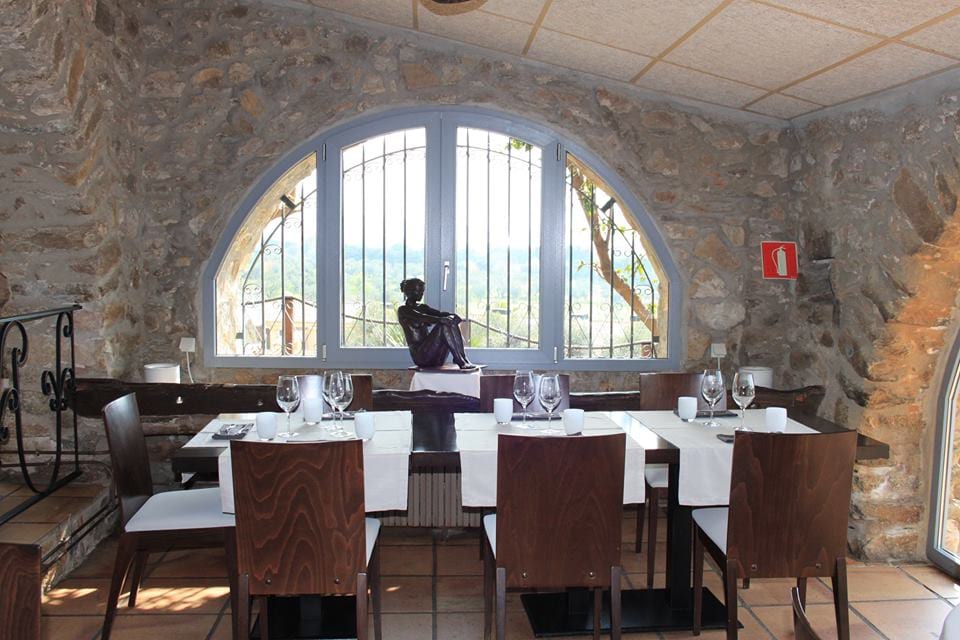 NOU FUSIÓN,
P

ALAU SAVERDERA

…

with Caroline

We can heartily recommend this restaurant over the border near Roses. A fusion of east meets west at very reasonable prices, with superb waiting staff and wonderful service. A different menu every time we go. The 3 course lunch is excellent value at just under 15€. There are lovely views of the bay of Roses from the large
shaded terrace. English spoken.

Urb. Can Isaac, C. Holanda s/n
Palau Saverdera
Tel +34 972 53 07 27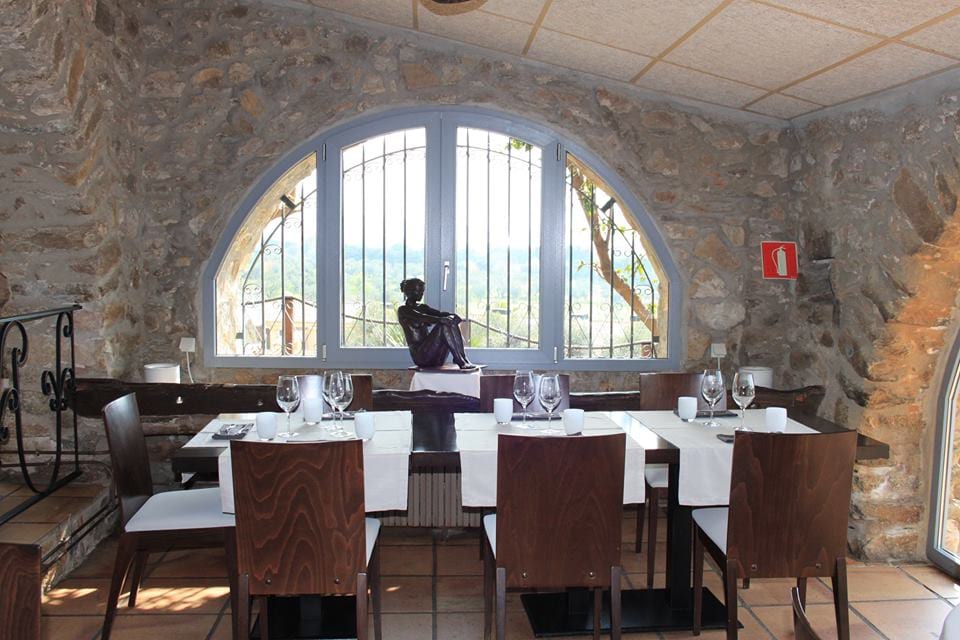 LA MUGA, VILANOVA DE LA MUGA…
with Andrew
Excellent Spanish restaurant, relatively near the border with multi-lingual menus. No menus at the weekend but the à-la-carte was reasonable. Packed with locals. Limited list of local wines – we had 2 half-bottles of Perelada which were perfectly acceptable. Mousse de foie gras with port and apple compote ("just lovely"), escalivada with anchovies ("the best I've ever had"), and one asparagus salad with "duck ham" ("very light but not bursting with flavour"), roast lamb shoulder (for two) with veg and chips ("great flavour and well presented"), veal cheek with mushrooms ("succulent and tender but no veg or chips"), and half a grilled rabbit, veg and chips ("good, not dry at all").
Great food (taste and presentation), friendly service, good atmosphere. We WILL be going back.
Carrera Major d'Empúrles, 26
Vilanova de la Muga
Tel +34 972 67 32 96