Summer Restaurant Reviews
We love publishing your reviews. They're honest (of course) objective, (we hope) and cover a wide range of tastes, prices, and places. You might not always agree, the chef might be having a bad day, your standards might be higher….or lower – but they give you an idea of what's available and what to expect.
Of course, this year there hasn't been a whole lot open to review but they're slowly dripping in as restaurants open, and diners step out with more confidence. Several of our reviews in this issue are therefore pre-Covid. We've checked they are still open. Over to you now to see if the review still fits the restaurant.
On the Tour de France route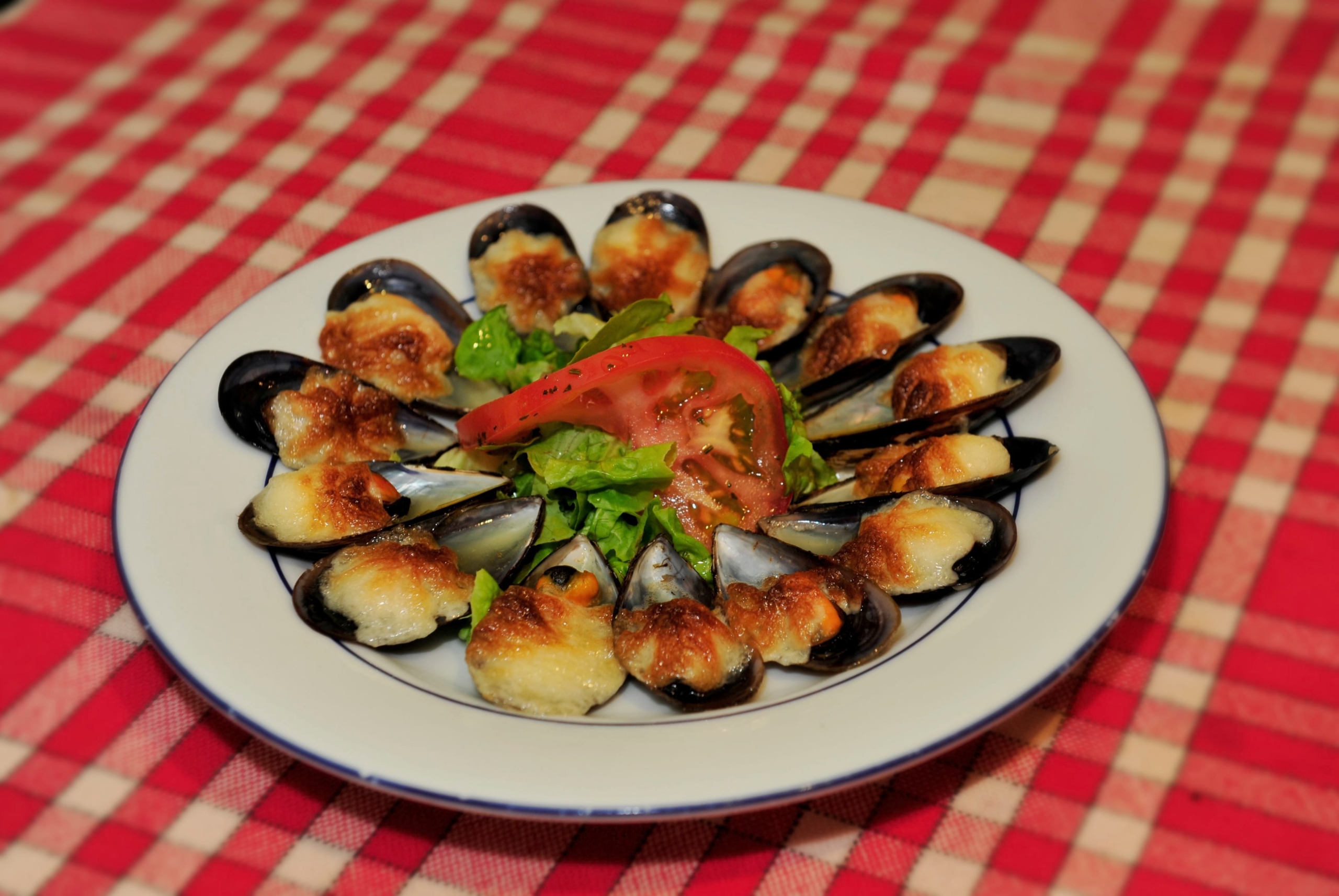 QUATTROCENTO, CERET…
with Julie
What a great setting in this atmospheric and ancient totally square with pretty fountain and brightly coloured parasols and tablecloths scattered all around. People watchers beware. You will want to stay all day. Fast, friendly, and very good value for this rather pricey town. It's not 'fine dining' but it's good food, freshly cooked, in a lovely location, served with a smile. Good local wine, more than decent pizza, and fish and meat dishes if you're not feeling pizza and pasta today. What's not to like?
Place des Neuf Jets
66400 Céret
Tel: 04 68 87 15 60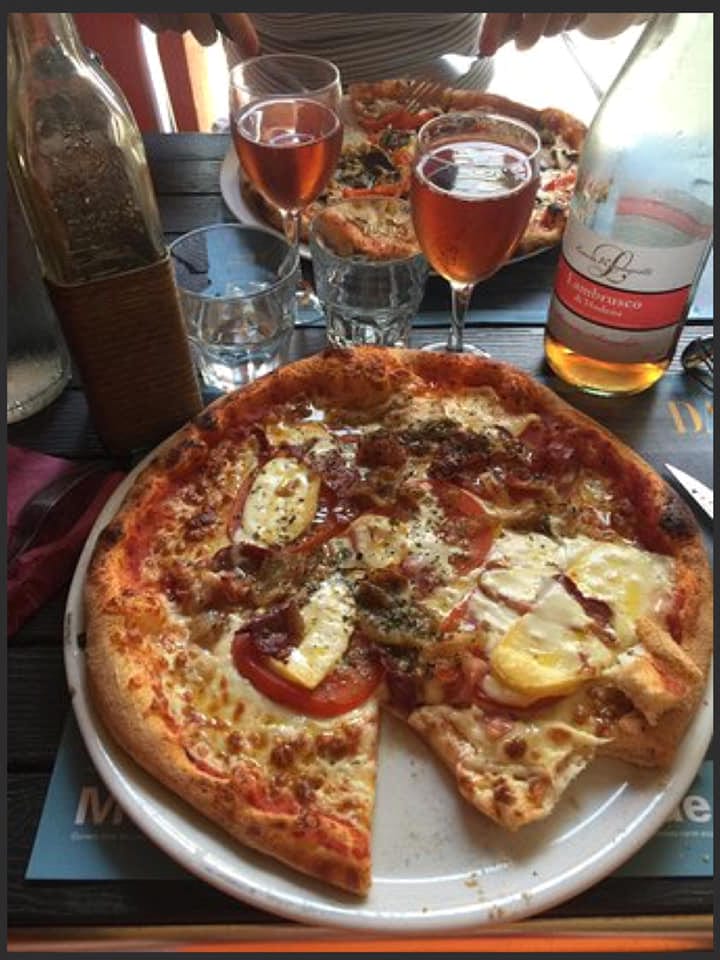 BELLA PIZZA, CERET…
with Steven and Denise
Looks like your typical street-corner take away pizza joint but it's so much more. Long and imaginative list of superb pizzas, fabulous salads, steaks, desserts and even sweet pizzas for the seriously sweet-toothed. Our steaks were seasoned to perfection, tender and delicious, with a healthy portion or crispy, fluffy fries and dressed greens – delicious.
Chocolate fondant was gooey and gorgeous, the patisserie of the day was a light and crisp fruit roulade and the Catalan favourite Cap D'Ona is on tap! Only little so reserve in advance.
13 Avenue Michel Aribaud
66400 Céret
Tel: 04 68 87 70 26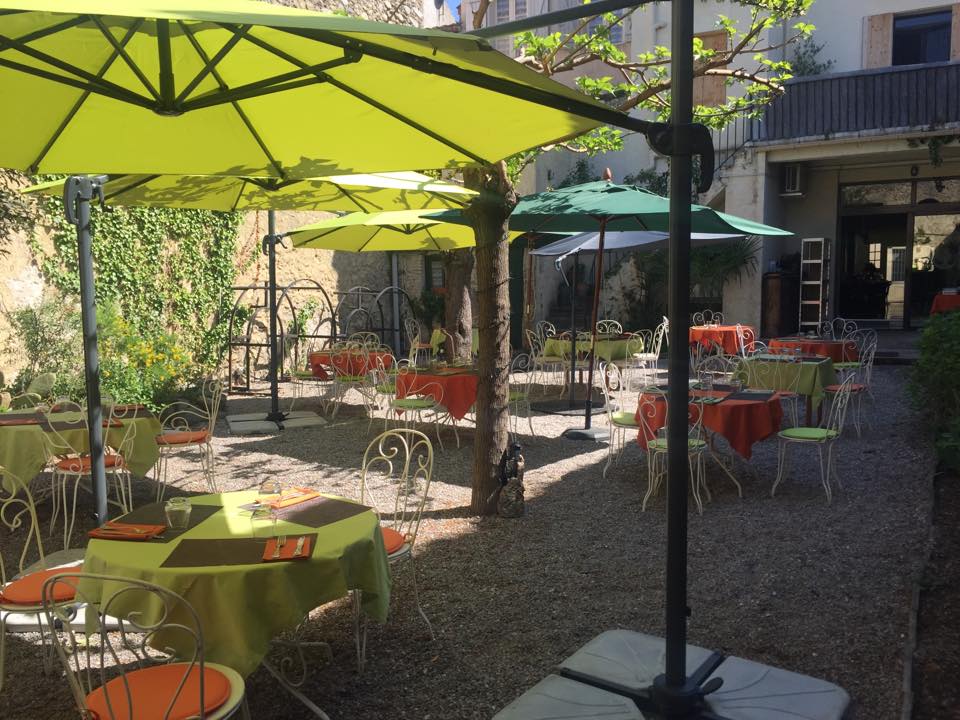 LE JARDIN, CERET…
with Caitlin and Jimmy
This tardis of a restaurant looks ordinary from the outside but step inside and you will love the spacious walled secret garden, perfect for outside dining, and unusual for central Céret. Service is friendly, décor is contemporary and original, and food is fresh, tasty and thoughtfully presented with plenty of choice for all tastes. The menu du jour is good value for money at €15,90 for 2 courses and the 3 course evening menu is very reasonable. Tasty and original dishes based on French classics. Will definitely be going back.
7 Rue de la République
66400 Céret
Tel: 04 11 64 41 12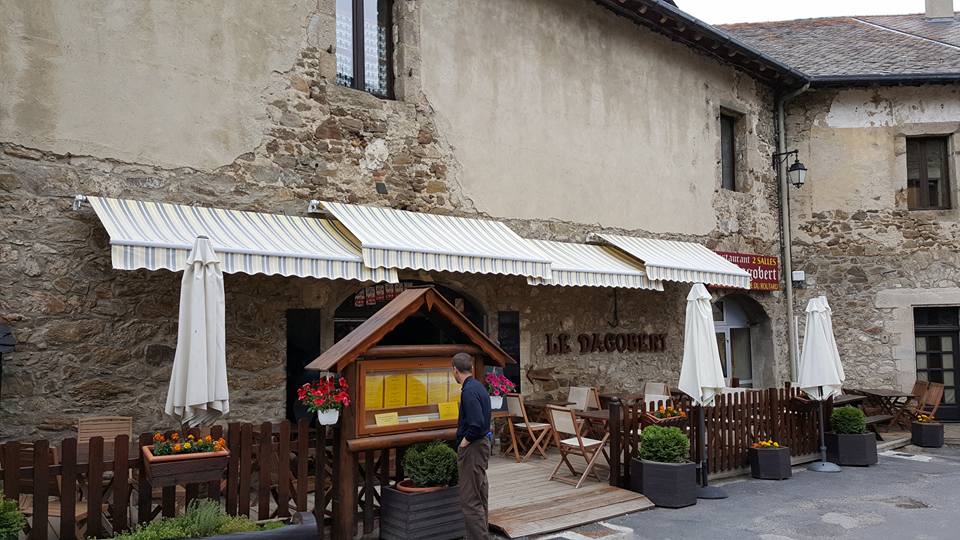 LE DAGOBERT…
with Robert and Romaine
We went up on the Little Yellow Train and together with a delicious and reasonably priced meal here within the historic walls, followed by a gentle stroll around the ramparts, we had a truly memorable day. Housed in the original tea room of what was once the town's Spanish troop hospital, the rustic Dagobert serves traditional mountain cuisine with French and Basque influences. Duck specialities, hearty salads, grilled fish, cassoulet, foie gras. A lovely day out.
8 Boulevard Vauban
66210 Mont Louis
Tel: 04 68 04 14 32
And off the Tour de France route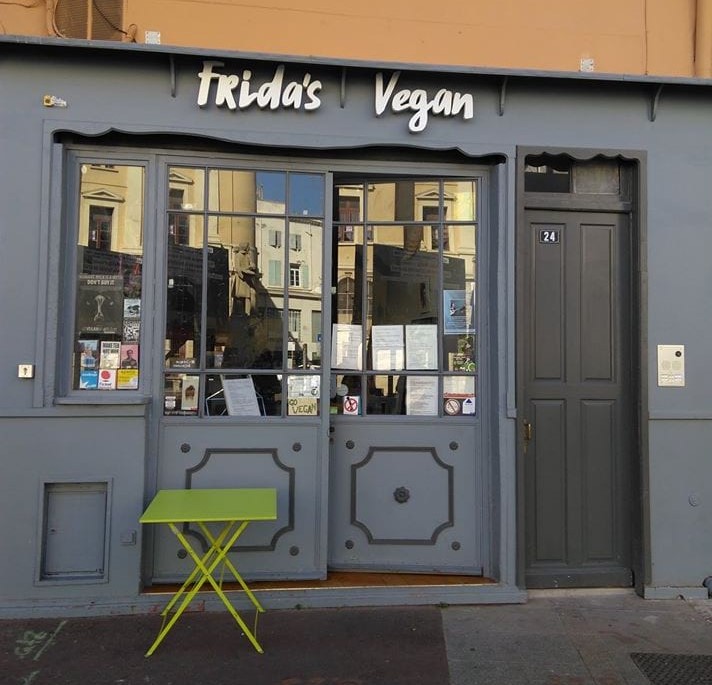 FRIDA'S, PERPIGNAN…
with Laura
Quirky vegan restaurant on the popular place Rigaud inspired by the revolutionary Mexican artist, Frida Khalo. We shared a selection of starters, including humus, shalima and maghreb cigars (like Asian spring rolls, but stuffed with a mouthwatering concoction of veg and North African spices). I then moved onto a colourful vegetable patras (Indian curry), while my partner devoured a seaweed and vegetable lasagne. For desert, we tested the buza, coconut milk and dried fruits, and the devilishly-good chocolate truffles! Everything is organic (where possible), fresh and homemade with love by Jean-Claude and Ignacio. As a vegetarian, you may well think I'm biased, so don't take my word for it, take my partner's! He's as French and as carnivore as they come!
24 Place Rigaud
66000 Perpignan
Tel: 06 16 97 10 29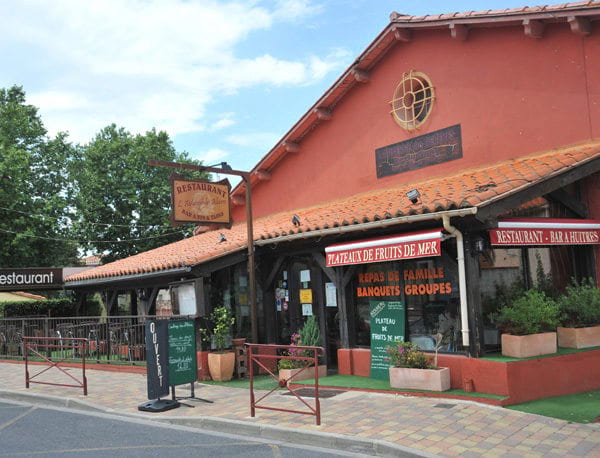 L'AUBERGE DES ALBERES, ST GENIS DES FONTAINES…
with Sue and Paul
A pleasant, light restaurant with easy parking and good space between the tables, so important these days. Something for everyone from Magret de Canard, succulent duck breast fillet wrapped in bacon, accompanied by Banyuls sauce, to entrecôte, grilled exactly to requirement and very lean, duo of sea-bass and gambas in a langoustine sauce, moules-frites, paëlla royale, zarzuela……. We'll definitely be going back.
78 Avenue Maréchal Joffre
66740 Saint Génis des Fontaines
Tel: 04 68 89 88 38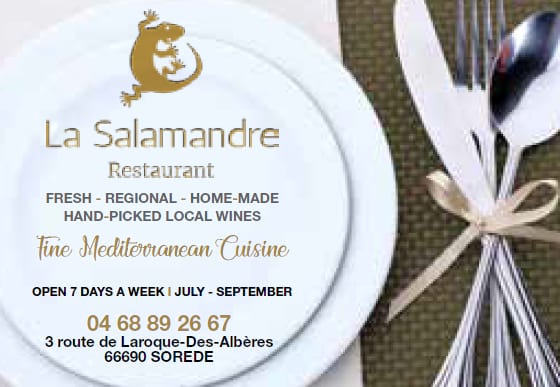 LA SALAMANDRE, SOREDE…
with Merry and Leigh
Now open 7 days a week, meet delightful new owners Bénédicte and Benoit who have moved here to follow their dream of having their own restaurant. What a pleasure sitting in the village square for such a delicious meal. We had the 33€ for 3 courses. Very tasty with some great touches of originality. You can find the menu on the Facebook page with a veggie option so there is something for everyone. We will definitely be returning to try some more exciting sounding dishes.
3 route de Laroque des Albères
66690 Sorède
Tel: 04 68 89 26 67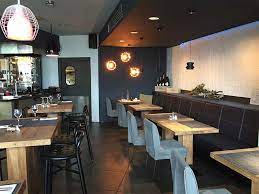 LES ATELIERS, PERPIGNAN…
with Matthew and Anays
Found tucked away amongst the car garages around the Chemin de la Fauceille in Perpignan is this fabulous family-run restaurant. The owners, Yassin and Louisa, are delightful and their food is impeccable. The decor is modern and classic with a bit of rustic charm and a wine list to match. We stopped off for lunch on a sunny Friday afternoon and were greeted with a smile and a short yet perfectly formed menu with 'du jour' options as well. Great tapas platter for 25€ for two including wine is also on offer. We had delicious steak with a goats cheese salad and both were perfectly seasoned and sourced locally. The dessert was sublime – fondant au chocolat – I almost took two!
Chemin de la Fauceille
66000 Perpignan
Tel: 04 68 55 04 67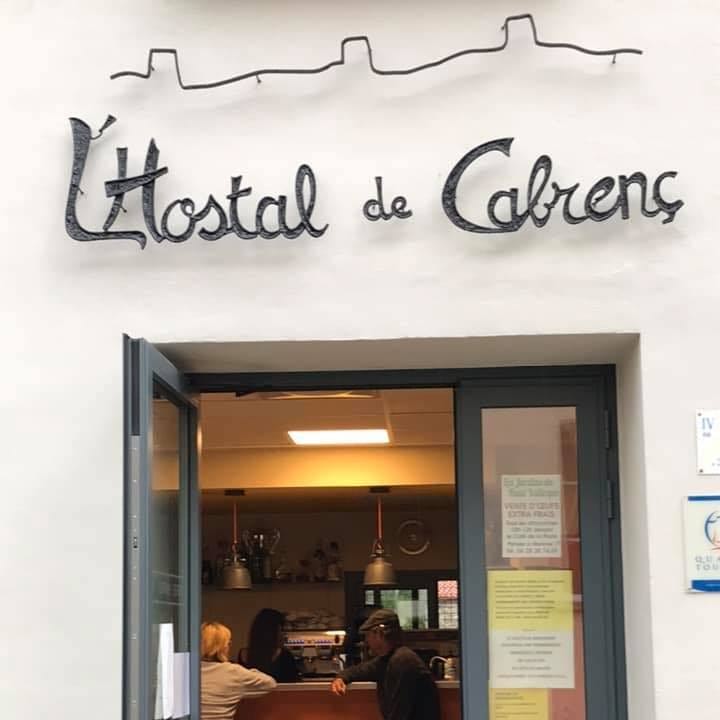 CHEZ FLEUR (HOSTAL DE CABRENC), SERRALONGUE…
with Vicky and Chris
A special celebration requires a venue to match and Chez Fleur certainly provides that. We visited as a family group and were not disappointed. Recently relocated to new premises which offer stunning views over the mountains, the food and service did the views justice. All our food was freshly prepared (we chose from the menu du jour) and every dish excellent. Fleur, the owner and chef, certainly knows how to prepare and present delicious food. Fresh, expertly put together, well presented and most importantly tasted superb, the portion sizes ample. We will definitely return and highly recommend a visit to this little gem in your diary.
1 rue Abdon Poggi
66230 Serralongue
Tel: 09 66 83 59 74