Tried and Tasted: (Late) Summer Cocktails
The sun is still high in our Picasso blue sky. Cocktails are back or rather they never went away. As restrictions lift and you invite long missed friends over for a socially distanced apéro, why not demonstrate you've not wasted your time during lockdown.
Roll out the cocktail cart, give the shaker a shine, dust off the funny shaped glasses, paper parasols and bendy straws from the back of the cupboard and prepare to party!
Ingredients are easily found with a visit to your local cave and your weekly open air market so pre-cocktail preparation is all part of the fun.
Below are a few old classics, a few new ones to try….. or create your own!

Catalan Mule (I get a kick out of you)
Perfect for when you're on the balcony and the day is done. In a heavy whisky tumbler pour equal proportions of well chilled Vial Magneres, Eau De Vie from Banyuls and Byrrh Grand Quinquina. Top with ginger ale. Ice is optional. Garnish with a slim sliver of fresh ginger and an orange twist.
P-O Sundowner (Don't let the sun go down on me)
An absolute classic, always a crowd pleaser. Fill a tall goblet with plenty of ice. Pour in a generous measure of your favourite pale vin doux or for something new consider an Ambré such as La Perdrix Muscat de Rivesaltes Collection. Top up with tonic.
Saint Cyprien Citron (Sitting on the dock of the bay)
Elegant and refined with a lovely hint of fresh lime. Prepare a dry martini to your usual proportions with chilled Noilly Prat's white vermouth and chilled crisp dry Tanqueray gin. Add a few generous drops of lime juice and garnish with a slim lime twist.
Maureillas Mary (full of grace and vodka)
Clean and de-seed one or two local tomatoes. The dark skinned crimean are perfect. Blitz them down, then add a dash of Worcester sauce and a few drop of Tabasco. Fill a tall glass half way with ice, add the mix and vodka to your preference. Not too generous as its all about the tang of the tomatoes. Garnish with a sprig of wild mountain rosemary you picked that morning on your ramble through the garrigue.
Canigou Coolie (Ain't no mountain high enough)
More a dessert treat than a cocktail. The lemon sorbet and deep red Maury Grenat looks as good as it tastes. Pour some Maury Grenat into a long stemmed liquor glass, almost to the top. If you're uncertain, look for Les Vignerons De Maury Grenat Récolte in its very distinctive bottle or the red fruit packed Lafage Maury Grenat. Cover the glass and place in the fridge until it's well chilled. Just before serving top with a scoop of lemon sorbet.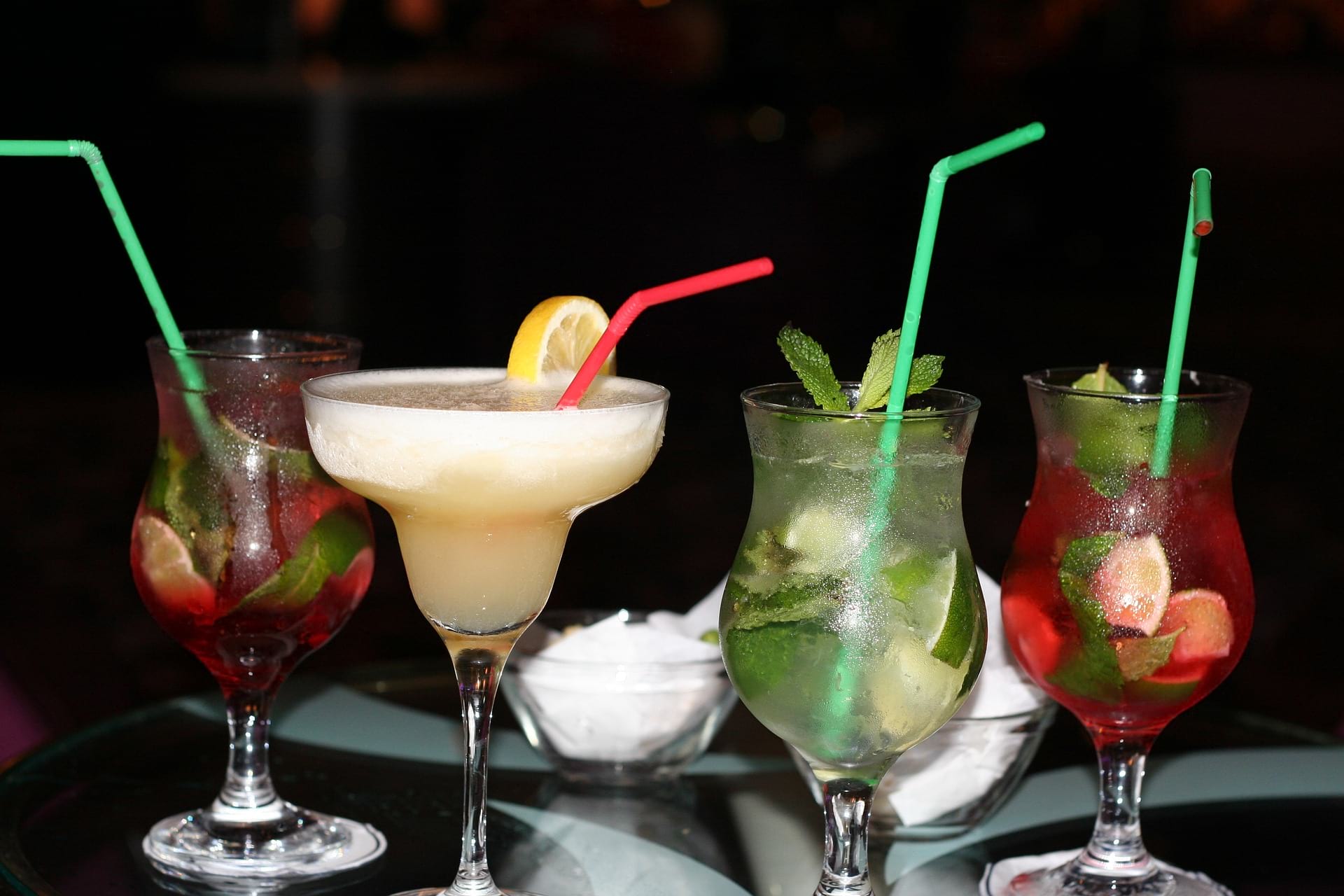 Majorcan King's Ruin (King of the road)
You don't really need to lose a kingdom to appreciate this one. Mix half a bottle of your best red wine with half again of either rum or brandy and half again of sugar or maple syrup. Chill the mix right down. To serve place a thin slice of sharp green apple in the bottom of a cocktail glass then add the mix. Add a few drops of Angostura Bitters.
Pyrenean Peach Fizz (Let's get fizzy-cal)
De-stone, peel a sun ripe peach and nectarine then blitz. Add a squeeze of lime and chill the juice for thirty minutes. Fill a tall champagne flute 1/4 full with the juice and add local sparkling wine such as Arnaud de Villeneuve Fine En Bulles Petillant Muscat Brut.
Perpignan Rum Chase (Yo ho ho and a bottle of rum)
This will remind you of ancient narrow streets and hot summer nights. Martinique rum has its own AOC and is produced using cane juice pressed on the day and Creole stills. Each batch is unique. If unsure, look for Rhum Clement on the label. For this one you'll need a good solid chopstick, fresh mint leaves and fresh juicy locally grown limes. Put a few mint leaves in the bottom of a tall glass, pour in a good splash of rum and half as much sugar syrup. Mash the leaves with the chop stick while mixing the rum and sugar. Add the juice of two or three limes. Add a dash of Angostura bitters, ice and mix again. Check the flavour and add more rum if required. Garnish with a lime slice and more ice.
*Tip: To get the best from a lime, hard roll by hand for a few moments on a chopping board before juicing.
Collioure Coconut Commando (I've got a lovely bunch of coconuts)
A refreshing easy to prepare mocktail. Can be prepared well beforehand. Mix coconut milk or cream with fresh passionfruit juice, seeds included to taste. Add a good squeeze of Tahitian lime juice. Fill a tall glass ½ full of the juice, add ice and top with chilled authentic artisanal lemonade such as Lorina's. Look for the classic swing top bottle. Avoid industrial fizzy sugar water. Decorate with a slice of lime and lemon.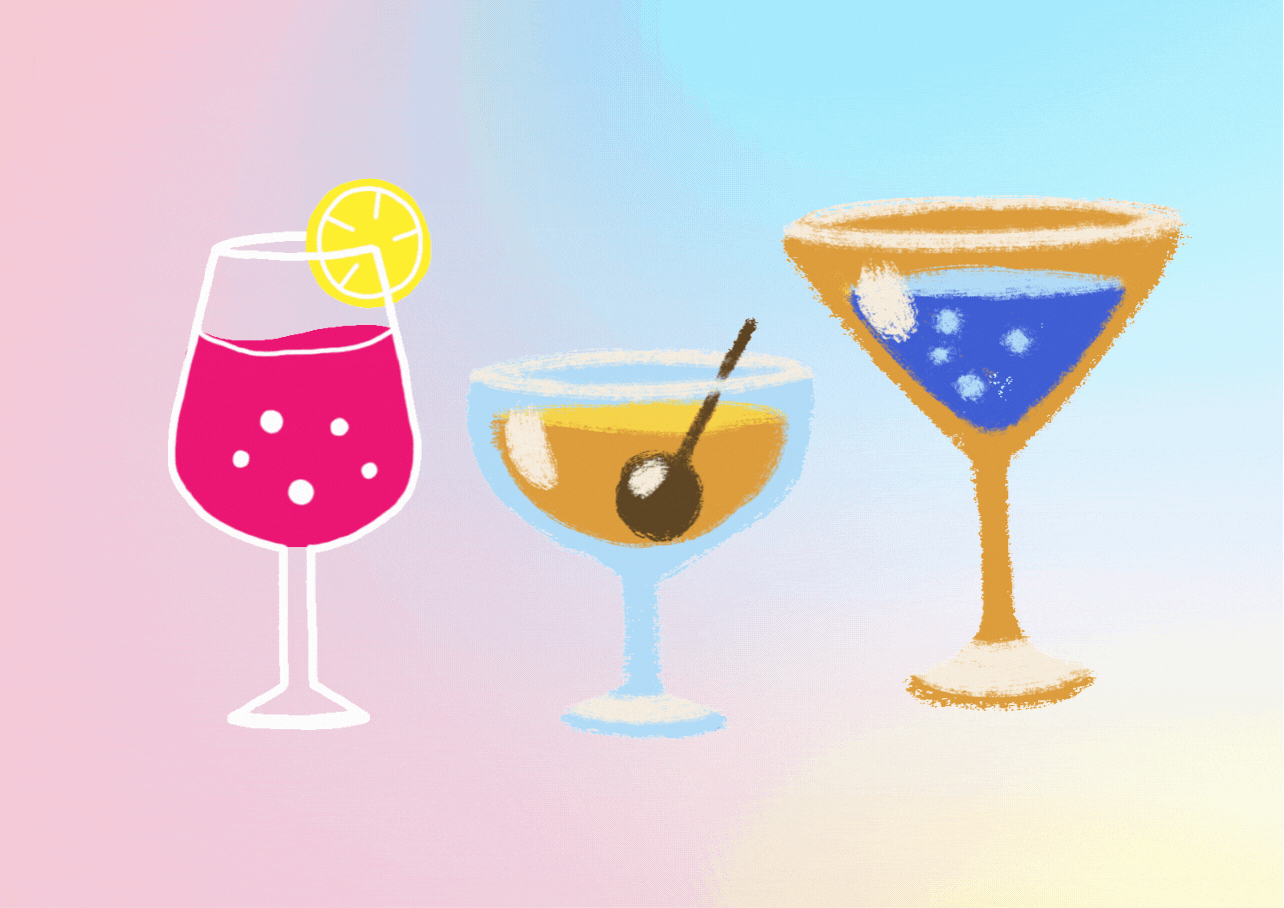 Casanova cocktail
How about whipping up a cocktail created by off-the-wall artist Salvador Dali and published in his eccentric recipe book, 'Les Diners de Gala'?
Ingredients
The juice of 1 orange
1 tablespoon bitters (Campari)
1 teaspoon ginger
4 tablespoons brandy
2 tablespoons old brandy (Vielle Cure)
1 pinch Cayenne pepper
This is quite appropriate when circumstances such as exhaustion, overwork or simply excess of sobriety are calling for a pick-me-up.
Let us stress another advantage of this particular pep-up concoction is that one doesn't have to make the sour face that usually accompanies the absorption of a remedy.
At the bottom of a glass, combine pepper and ginger. Pour the bitters on top, then brandy and "Vielle Cure." Refrigerate or even put in the freezer.
Thirty minutes later, remove from the freezer and stir the juice of the orange into the chilled glass.
Drink… and wait for the effect.
It is rather speedy!