During our regular visits to our place in Collioure I have always wanted to take a scenic flight in an ultralight from Torreilles, especially as I am an aviation freak, and former Air Traffic Controller.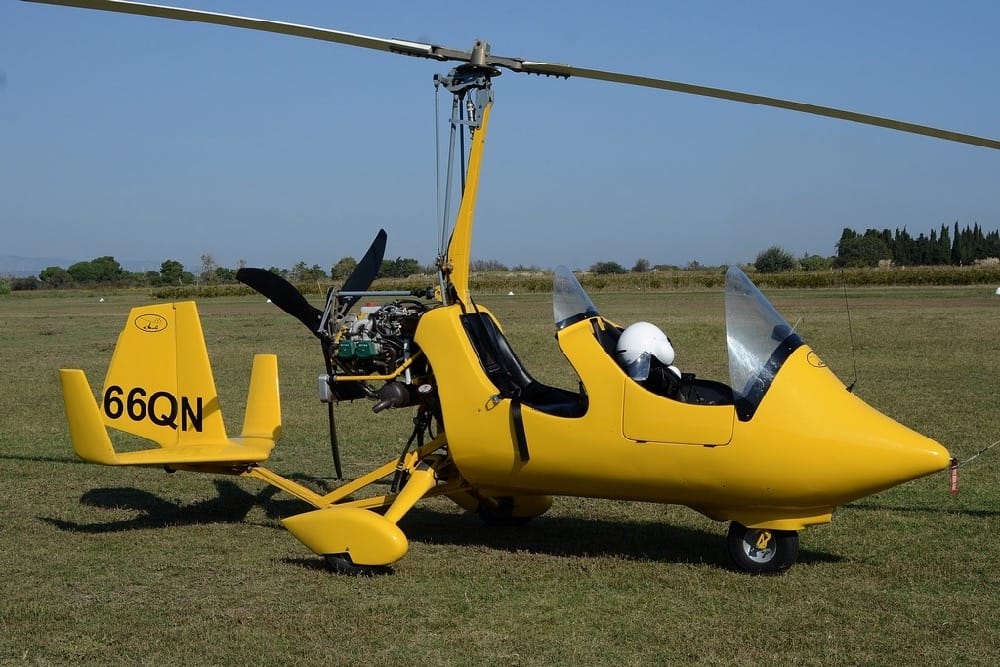 Well back in October 2018 I finally did it, an hour in an Emilio Lopez Aviacion ELA 07S ultrala light gryrocopter with the Base ULM 66 Torreilles.
If you visit their web site and look under Baptêmes, there are a variety of flights on offer. From a quick ten minutes to two hours or more, you can take in Canigou or Cathar Castles.
I took a one hour flight costing €165.
Torreilles is just north of St.Cyprien, but make sure you have adequate directions as the airfield itself is not easy to find.
My flight took off mid morning, and although I had picked a perfect sunny day, it was a bit hazy due to several fires – vines being burnt ?
After departure we quickly flew east for about two minutes till we hit the coastline then flew south along the coast passing Torreilles Plage, Canet, St.Cyprien, Argeles-sur-Mer, Collioure, Port Vendres, Cap bear and Banyuls.
From there we turned inland and climbed to Tour Madeloc, Tour Massane, Laroque des Alberes, Lac de Villeneuve de-la-Raho, Saint Nazaire Etang (with lots of Pink Flamingo) and back into Torreilles.
I have to say the flight was most enjoyable.