Virtual Craft Beer Review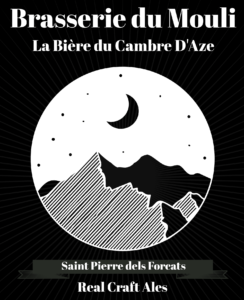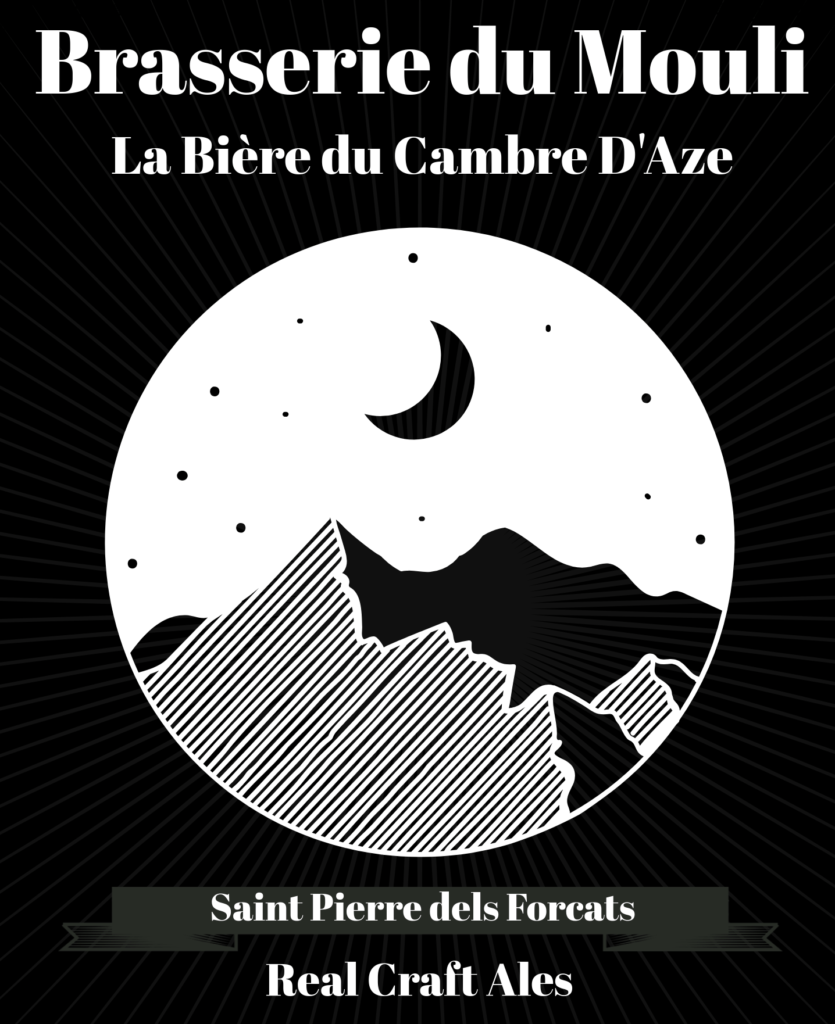 With the exciting news of a nano-brewery opening up in Cambre d'Aze mountains of the P-O, we didn't let a small thing like confinement get in our way. We were able to work with the Brasserie du Mouli and some of their recent customers, who turned out to also be avid readers of P-O Life, inviting them to do a virtual taste test of the craft beer over Zoom.
Check out the Brasserie's website as they are happy to make a delivery for the lower P-O areas at a pre-arranged point of collection for any orders (subject to enough orders).
Our host for the evening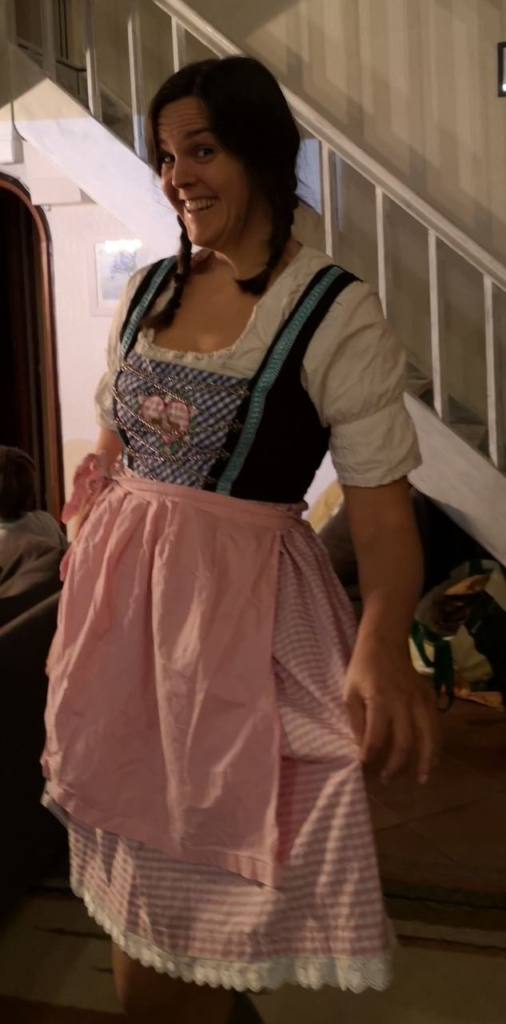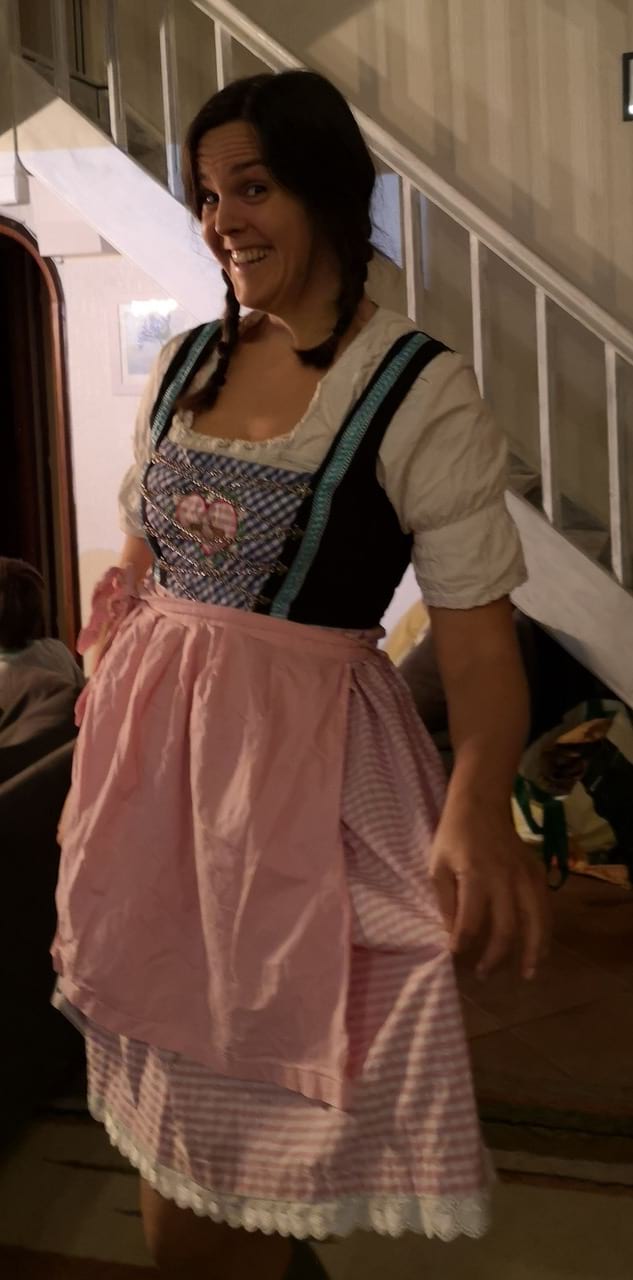 The P-O Life network is a rich and diverse eco-system.
If you need a butcher, a baker or a candlestick maker, you can post on Facebook and find one within the hour.
For our beer tasting event, we called on the specialist skills of Barcelona tour operator, Kiki, who has permanently relocated to Maureillas las Illas due to Covid restrictions in Barcelona.
Kiki came onto our screens dressed as a German barmaid with yodeling music blaring from our computer speakers.
How it worked
The online taste test was great fun as we still felt we were all together in the room. Kiki put us through our paces, having us try 4 different beers from Brasserie du Mouli.
We had to mark each beer out of 20 (same scale as wine tasters use, where 10 is drinkable, 14 and above is definitely worth buying).
We had to look for qualities such as appearance, smell, taste, aftertaste, drinkability and strength. We also had a 'notes' section to say what we could identify in each of the beers.
We rinsed our pallets with water after each tasting before moving onto the next beer.
The beers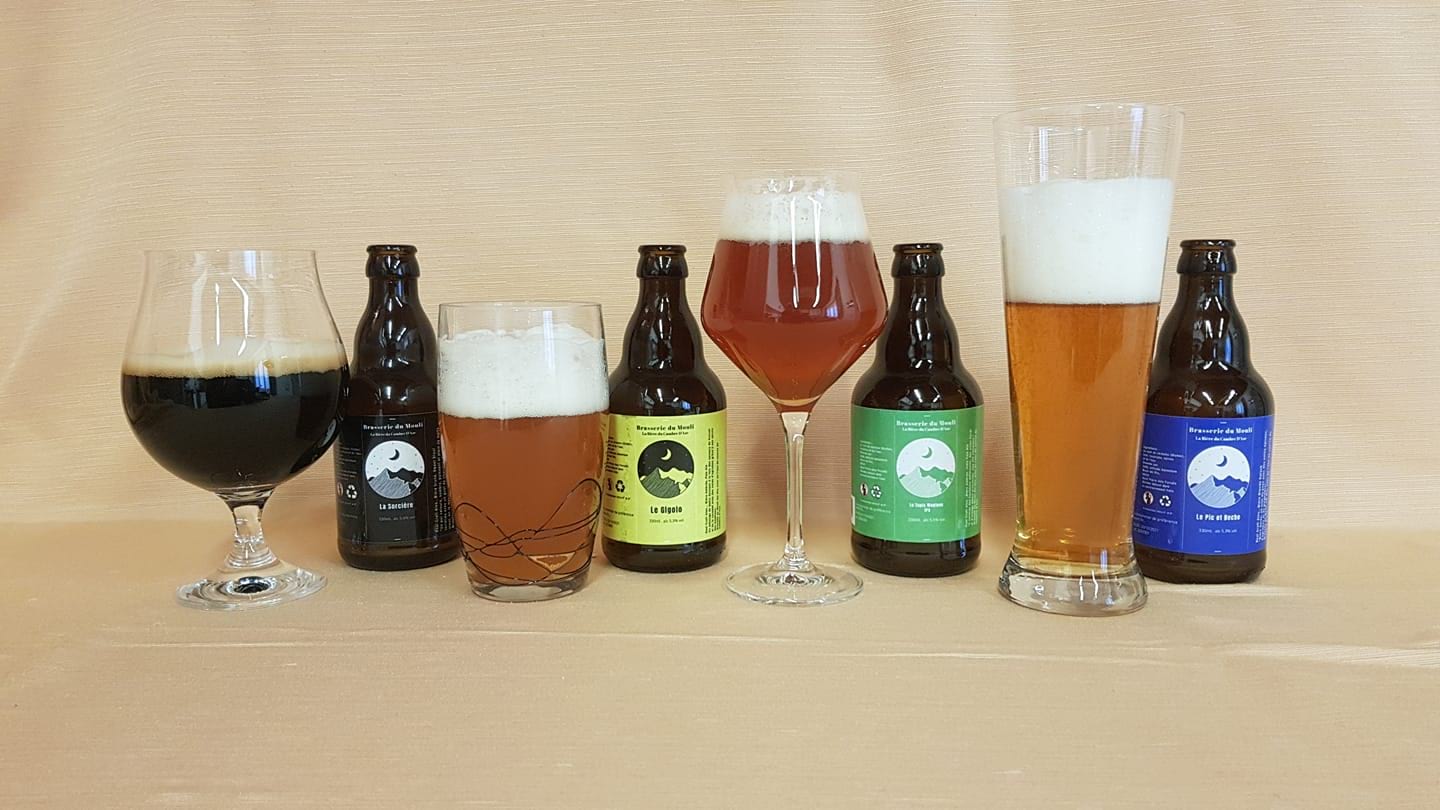 Our P-O Life reviewers were Claire from Sorede, Martine from Villelongue-dels-Monts, Laura from Perpignan, Andi from Laroque-des-Alberes and Jon from Trouillas(who didn't participate in the Zoom but did his tasting over a few nights).
"Le Gigolo", from 2.95€
A blend of malts giving both biscuit and caramel flavours with citrus notes thanks to its added hops. 5.3% ABV.
A classic amber beer with malt notes of caramel and toast. The Gigolo has a blend of 5 different barley malts and the addition of a little light wheat malt for a touch of sweetness. The hop additions give a hint of citrus, making this a very easy to drink craft beer.
What our P-O Life reviewers thought… Claire loved this one. She thought it had plenty of oomph, floral nose with a sweet finish. Andi also liked this beer especially the name! She felt it had more bite than the others yet no bitter aftertaste. Jon enjoyed this ale, he thought it had a delicate aroma of yeast and citrus notes. A refreshing summer ale.
Average Score 15/20
---
"Le Taps Magique", from 2.95€
Amber Beer, India Pale Ale. 5 different hop varieties, floral notes with pronounced bitter orange. A classic IPA. 5.5% ABV.
The Magic Carpet is a classic British IPA beer. We use the quintessential Maris Otter British malt as the base malt giving a biscuit flavour. The additions of 4 other malts for colour and flavour complete our malt load. As with all IPA beers, we aim for an assertive hoppy bitterness, floral, spicy and orange notes on the nose and a dry finish on the palate. We hope you enjoy it.
What our P-O Life reviewers thought… Laura and Andi voted this one of their favourites. Bitter, floral with an orange peel aftertaste. Claire also like this beer. Laura thought the beer was a bit frothy but it could have been down her glass or terrible pouring technique! Jon found the nose nice and spicy, plenty of hops, bitter entry followed by a toasty finish. Refreshing.
Average Score 15/20
---
"La Sorciere", from 2.95€
Pure velvet, dark, powerful and full of roasted malts with a taste of chocolate / cream coffee. We don't drink stout, we eat it …. 5.6% ABV.
Our blend of malts for The Witch produces a very dark beer, full of aromas of roasted beans, coffee, chocolate and a creamy sweetness. A slight hoppy bitterness ensures that the flavour is balanced and lasting on the palate.
What our P-O Life reviewers thought… This was a big surprise for the whole group. Not too sweet but soooo much dark chocolate on the tongue and nose. With an aftertaste of coffee beans too. It reminded everyone of a coffee liquor. Smooth and creamy with a nutty aftertaste. Andi gave this one a top score. Claire also gave it a high score but thinks she wouldn't be able to drink too much of it! She went to bed shortly after her third bottle! Jon thought this dark stout was nicely balanced with a roasted nutty aftertaste. Not too rich or burnt. Different from usual stouts.
Average Score 16/20
---
"Le Pic et Bêche", from 2.95€
Golden beer, local honey with spicy, citrus and ginger notes. 5.3% ABV.
This recipe uses three different malts in a Kolsch-style beer as well as two types of hops for a slight bitterness and citrus nose. The additions of honey and a blend of citrus peels, cilantro and ginger round off the flavour giving a slightly spicy but refreshing beer.
What our P-O Life Reviewers thought… Martine's favourite! She really loves ginger and lemon so it was always going to hit the mark. Claire noticed the cilantro straight away and would definitely drink this after a long bike ride! Unfortunately Jon thought he had 2 of these bottles and drank one the week before, but didn't have another for the tasting. He did enjoy it though!
Average Score 14/20
---
Feedback from the virtual event…
Laura : "Great range of beers, something for all tastes and occasions. Loved the label artwork and the bottles themselves, as well as what they contained! Had a brilliant time doing the virtual tasting guided by the barmy Kiki, complete with Lederhosen and yodeling! Can't wait for the next recipes to come out from Brasserie du Mouli so we can do it all again! Thanks!"
Andi : "I'm a sucker for a good craft beer and the collection from last night's tasting did not disappoint. All four beers were very quaffable, from the pale ale through to the dark porter. I loved the quirky labels and beer names, 'The Gigolo' being my particular favourite! I would definitely buy them for home or recommend to our guests. Kiki, our host, was impressive in her knowledge and infectiously enthusiastic. Overall a great tasting experience. Perhaps, as a suggestion for next time, some food pairing notes would be a great addition."
Claire : "The actual bottles were enticing enough on their own to make you want to try them. And what a joy when you did! Great range of different flavours from a citriously pale to a chocolatey dark ale. Can't wait for more!"
Martine : " Loved it … will be buying more for Xmas for sure! It'll make a great Xmas present"
Jon : "I think these are nice beers. Certainly more intersting in style than the usual "blonde, ambrée, brune, blanche" that other local craft breweries limit themselves to. The choice of bottle is much more suitable for bottle-fermented beers too as you get a cleaner pour. I found them all nicely refreshing and was most impressed by the stout, even though it's not a style I would generally go for. I'll be keen to follow their progress and look forward to new beers in the range."