Wine Club : C'est Baux la vie !
Tucked into a tranquil corner to the south of Canet en Roussillon sits Mas Baux, an authentic Catalan winery with an ancient link to the land.

History
The estate's history can be traced back over 2000 years, to the Roman Empire and the Via Domitia… although Serge and Marie-Pierre's adventure began just 22 years ago.
The Catalan born couple instantly fell in love with the abandoned and dilapidated 18th century buildings.
Pulling out all but a tiny parcel of grenache used for white and rosé, they replanted most of the estate with grapes destined for their preferred colour, red, renovating the crumbling barns and stables into the charming winery that you can visit today.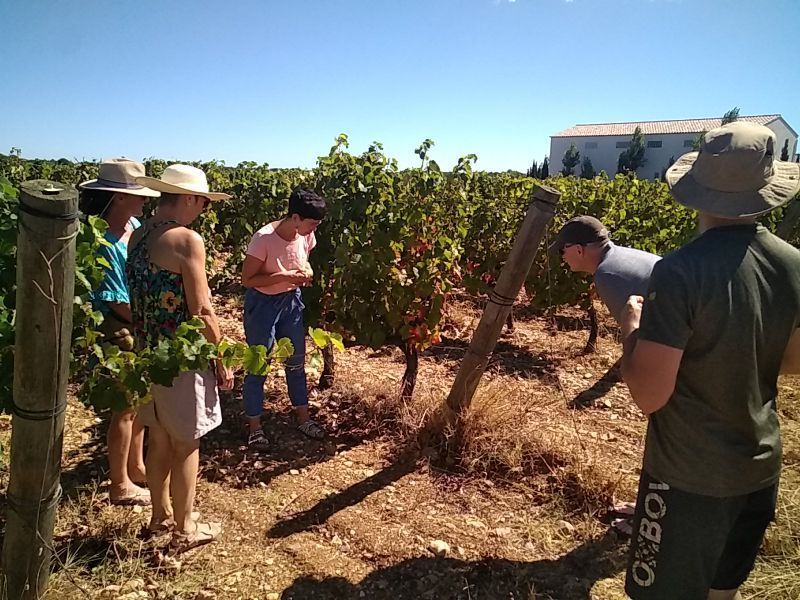 Mas Baux is not only certified 'bio' (organic) but also 'haute valeur environnementale' (of high environmental value).
Whilst organic wine production is not easy, the estate maximises the very best of what mother nature provides: hot, sunny climate, humidity from the Mediterranean and the Tramontane, a natural mildew repellent!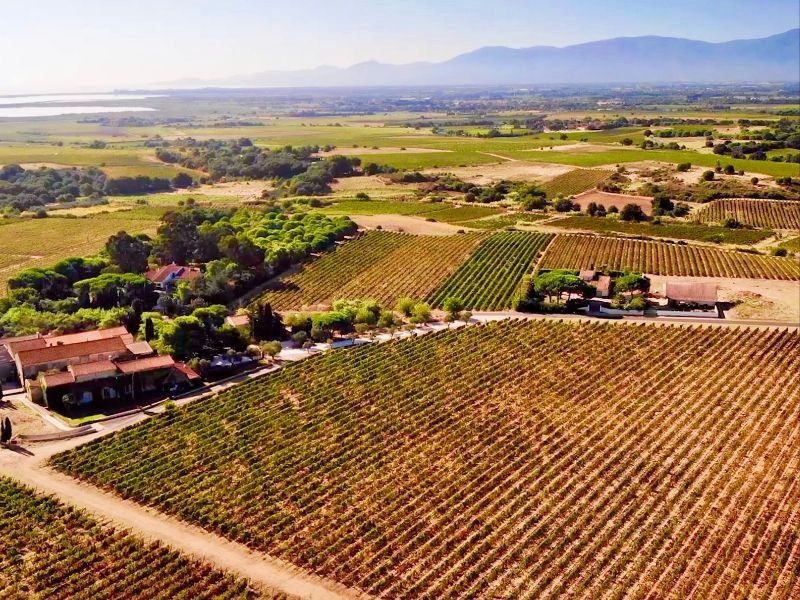 The tiny team of 4, Serge, Maire-Pierre, Gabriel (sommelier) and Mélissa (wine tourism expert), harvest, work, market and sell the 35 000 bottles produced each year.
Their priority is low-yield, high quality wines, and they harvest and sort the grapes by hand.
They are passionate about what they do, and love to share their story with visitors via guided tours and tastings (perfect English spoken). Because they are such a small team, it's best to ring ahead!