The Via Domitia was the first of the vast network of roads in Gaul (France) built by the Romans, crossing southern France to link Italy and Spain.
It was planned by and named after the proconsul, Gnaeus Domitius Ahenobarbus in 118 BC, originally for military purposes. Domitius chose the same route that had been taken one hundred years before, in the opposite direction, by Hannibal and like his illustrious predecessor, he rode an elephant.
Arriving in Roussillon, the Via Domitia splits up into two routes, the coastal route, passing through Elne, Saint-Cyprien, Argelès , Collioure, Port-Vendres and Banyuls and the inland route passing through Montescot, Le Boulou, Les Cluses and Le Perthus (Pannissars).
Both routes join together again in La Jonquera and become the Via Augusta. The route was laid out in a virtual straight line, mainly a dirt road but usable all year round and paved or flagged where it passed through populated areas.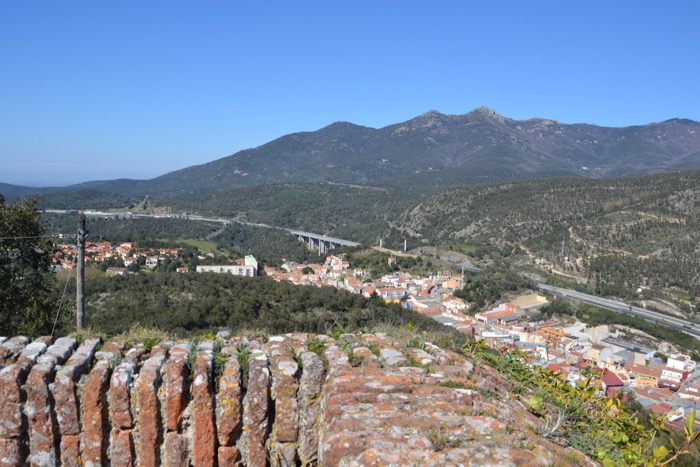 At Les Cluses Hautes, off the Le Boulou – Le Perthus road, the remains of a Roman fort overlook the Via Domitia. The Romans levied a toll (1/40th of the value of the goods carried) at the Portorium, a toll gate built across the road.
At Panissars, (turn right after entering Le Perthus and follow signs for Bellegarde) you can also still see the Via Domitia hewn out of the rock, alongside the ruins of the ancient monastery of Santa Maria de Panissars, and some fabulous views and walks.