Tried and Tasted Autumn 2020
Tony Goodman continues his tour of regional wine producers, chatting to the vignerons and recommending wines that have inspired him. Once again, a bit of poetic licence will allow you to enjoy some fun observations from this talented amateur wine taster.

This autumn he discusses wines that can only be bought from the cellar door.
The P-O is populated by wineries whose wines rarely see a supermarket shelf. Sold direct from the cellar or in local restaurants, word of mouth is often the only promotion.
Small volume, outstanding quality and value. Increasingly biodynamic, the care and attention that goes into some of the wines is on par with the very best.
Here are a selection of my personal favourites.
Contact me with comments and queries on wineclub66@gmail.com or on Instagram @antonstjohn
DOP Olivier Python
Chemin de Montner, Calce
www.olivierpithon.com
Oliver, an Anjou native, chose the Agly Valley more than 20 years ago to fulfil a dream held since childhood. He extracts deeply personal biodynamic wines from the ancient vines and Agly Valley's extraordinary black and broken schist. It's possible to find his wines in smaller local caves, but best to buy direct.
Your visit
Tucked away behind the very pretty village of Calce, well signposted. Modern and well appointed facilities. Plenty of English spoken.
Le Pilou 2017
100% Carignan
A big hearted, hand picked red, powerful enough to span the Strait of Gibraltar. Deep crimson red. Plenty of plum and blackcurrant on a solid base of smoky leather. Very approachable tannins. Sirloin or rump steak, hard sharp fireside cheese. Ready now, structured enough to be set aside for five years or more. Give it a chance to catch its breath before dinner.
Serve 12 – 14°C
35€
La D18, 2018
Grenache Blanc and Gris
Handpicked as the berries ripen, aged for 12 months in French oak. An elegant straw and slightly tanned coloured seafood specialist. White peach at first then slightly buttery green apples minerals. Crisp finish. A perfect match for a cherry tomato, basil and pine nut Tagliatelle lunch on the terrace.
Lightly chilled only please
35€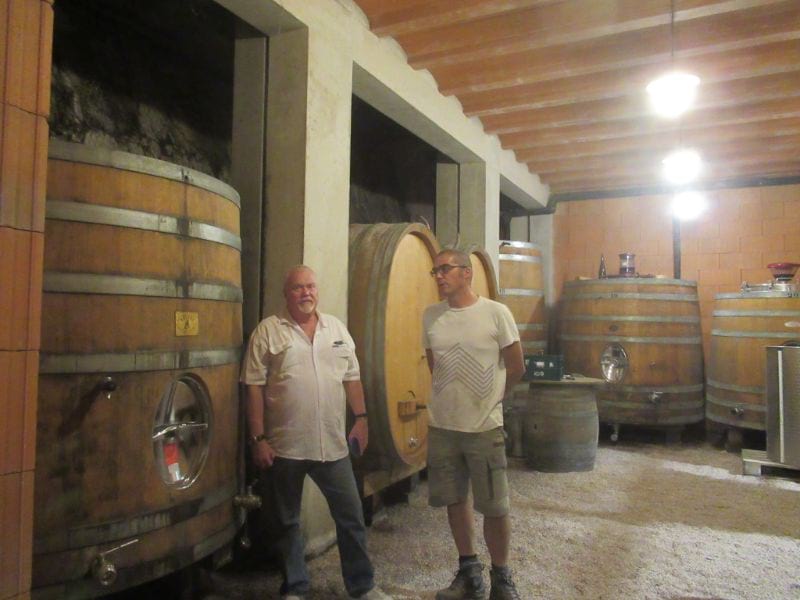 Château de Rey
Mas de Rey, Route de Saint-Nazaire, Canet en Roussillon
www.chateauderey.com
Located 15 minutes from Perpignan beside the Canet Etang, the Sisqueille family have been producing great, fun wines for five generations.
Cathy, a member of the Vinfilles network of female winemakers, has a deep appreciation of what is required to inspire her vines to drive down through her free draining stony soil to produce world class wines.
Your visit
Well signposted. Plenty of parking. It's a fun visit, take a camera and take a moment to inspect the ancient cave.
Sisquo Rouge
Syrah, Grenache Noir, Mourvèdre
Gorgeous deep red, hand picked, Low temperature maceration then aged in oak. Plenty of Syrah pepper, Red fruit and hints of the spice islands. Roasted red meats, Pot au Feu and soft cheese.
Serve around 16°C
10€
Sisquo Blanc
Grenache Blanc and Roussanne
A great fun wine raised within sight of the étang and the Mediterranean Sea. Precise, plenty of flint, saline hints. Perfectly happy beside grilled a grilled dorade, roast poultry or fat succulent oysters.
Happy to be chilled down to 8°C or perhaps slightly less in high summer
9.50€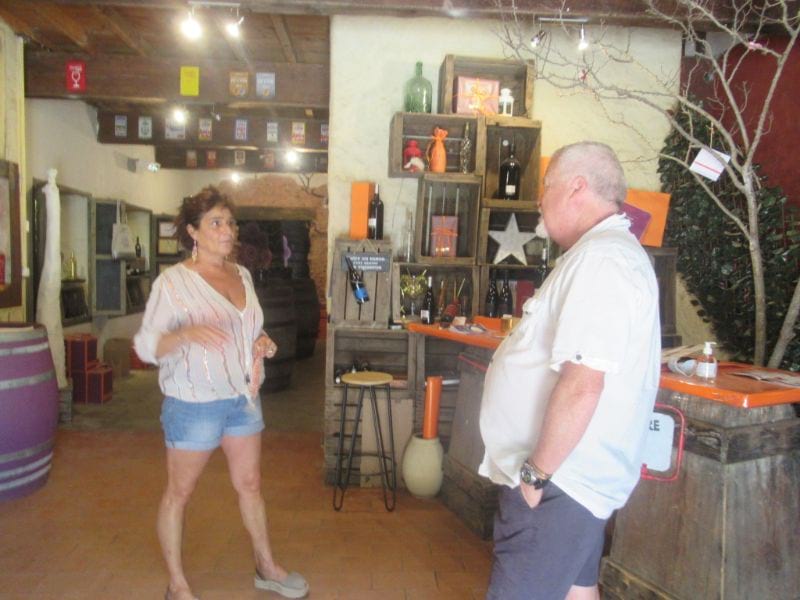 Domaine Boucabeille
LD, Las Coumes Altès, Corneilla-la-Rivière
www.domaineboucabeille.com
A perfect example of small volume producer of high quality, great value wines. Modern, 100% biodynamic since its inception in 2008. The vines, perched high up on Forca Real's schist force their roots down to the deep sweet ancient water.
Hand picked and quickly processed to reduce oxidation, the wines are dialled into what the market wants. Jean Boucabeille, a passionate hands on wine maker works hard to deliver what consumers want. He is intensely proud of his entire range of sweet and dry wines, and rightly so.
Your visit
These wines don't appear on supermarket shelves, the cellar door and restaurant wine cards are the only outlets. Located on the D614 on the western flank of Corneilla-la-Rivière. Plenty of parking. Jean has perfect English, however he is a hands on winemaker. Ring or email beforehand is best.
Les Orris Côtes du Roussillon Rouge
Syrah and Grenache Noir
Lush crimson in the glass. A powerhouse initial bouquet then long legged, soft balanced tannins. Plenty of Syrah pepper and hints of the spice islands. I love it; however I must admit I'm biased towards shattered schist reds. Cote de Boeuf, a thick well seasoned rump or late night aged sticky Brie. Well structured it's ready for work now or could be put aside up to 10 years.
Serve around 18°C
27€
Les Terrasses de Régis Boucabeille
Grenache Blanc, Maccabeau, Rosanne
Plenty of traditional fruit, citrus and spices. A perfect example of what the region has produced for hundreds, if not thousands of years. Bottled quite quickly after being handpicked from the steep hillside. Great value. Seafood platters or fat Leucate oysters. Set on the table today or the slightest of slight tannins will allow it to be put aside for 12 months or so.
Served chilled 6 – 8°C
10€