The correfoc, Catalan festival tradition of fireworks and bangers, may well be about to fizzle out after an enquiry into injuries caused by the fireworks at the Millas féria appears to be leaning towards legal proceedings.
A 55 year old man was injured by a piece of metal from one of the explosions and had to be hospitalised.
It apears that « Les distances réglementaires de sécurité n'auraient pas été respectées » as there should be at least 8 meters between the show and the public.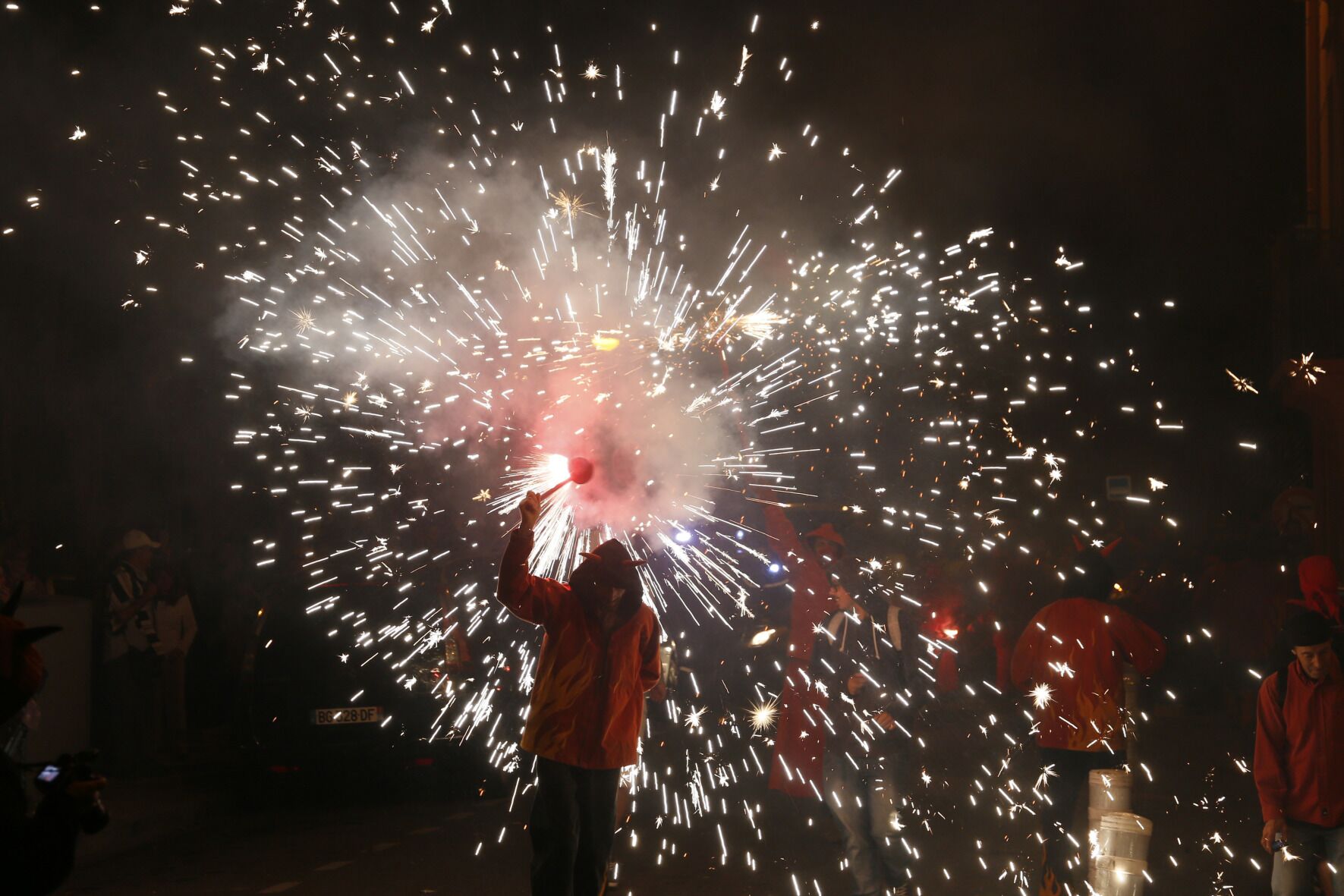 The Spanish tradition, from whence the correfoc originates, is that the fireworkers weave in and out of the crowd, which does not conform with French law.