Ecozonia: An exciting wildlife park for the Pyrénées-Orientales
How do you fancy sleeping amongst some of the most ferocious predators on our planet? Eagles, panthers, tigers, lynxes… sounds a purrrrrfectly pawsome experience, non? Well, now you can, right here in the Pyrénées-Orientales!
Ecozonia is a brand new wildlife park in Cases-de-Pène, dedicated to the conservation of predators: the Amur tiger, the dhole, the brown bear, the Amur leopard…….
The park, set over 26 hectares in the Agly valley is unique to Europe and houses sixteen species of predator from four natural ecozones with temperatures and landscapes similar to the Mediterranean climate.
On site eco-lodges give visitors the chance to sleep in the midst of the park's predatory residents and eat food prepared by Michelin-starred chef, Laurent Lamal.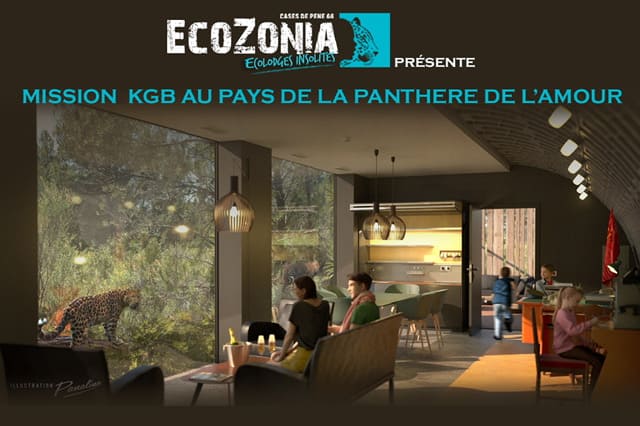 The project leader of the park, Cyril Vaccaro, former deputy director of Sanary Zoo in the Var, explained that the aim of the concept is '…to take visitors on a journey of discovery through the fascinating world of predators. As a conservation, research and awareness centre, EcoZonia's vision is that of a world in which humans respect other predators, as symbols of the natural world.'