AND HERE IS THE NEWS…
….

a light look at the latest local news
Yellow train temporarily multi-coloured – Around midnight last Monday, Gendarmes from Prades and Vinca raced to the train station at Villefranche-de-Conflent when security cameras indicated that vandals were at work. They arrested two young Spanish men in the process of 'decorating' one of the carriages with graffiti. Literally 'caught in the act' (holding paint spray cans) they admitted the offence and will face court in Perpignan.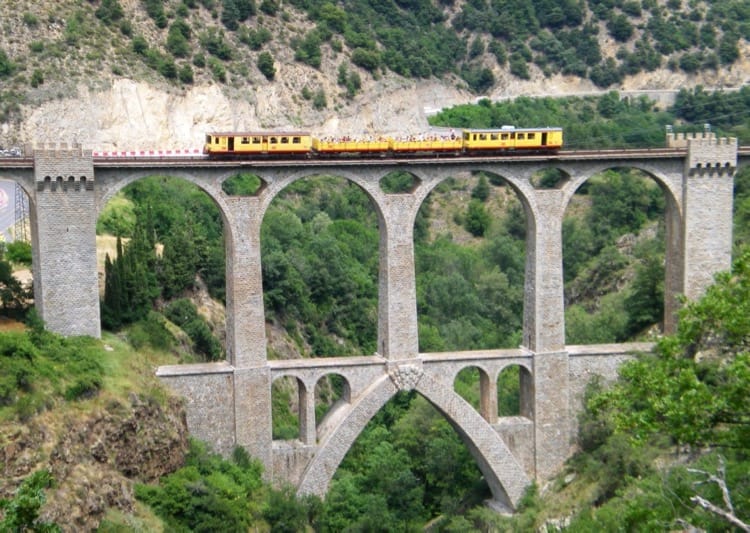 Man missing fromToulouges – Police are appealing for aid in finding a 66 year old man who left his home in Toulouges and has not been seen since. He is said to be 1,80m, slim, with blue eyes and grey curly hair. His car, a white Citroen C3 has been found at the foot of the ski-slopes in Formiguères.
Accident at le Perthus – A couple from Perpignan were seriously injured on Sunday when their motorbike crashed into a car which was making an illegal U-turn on the D900 Le Perthus road. The young woman who was riding pillion had to be air-lifted to hospital while the driver was taken by ambulance. The occupants of the car (a young couple and their baby) were slightly wounded.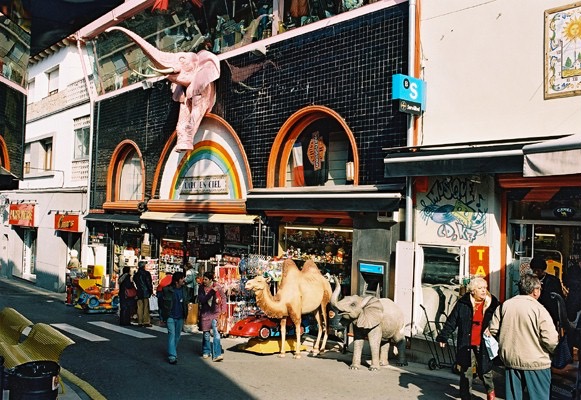 Catalan Dragons win Challenge Cup – The Perpignan based rugby-league club has beaten all the odds (and Warrington Wolves) and for the first time in its 121-year history, the Challenge Cup has left England. The team will be formally welcomed in front of Le Castillet on Monday night, followed by a huge party for all the supporters in the Gilbert Brutus stadium. Tuesday is not officially a bank holiday in the region…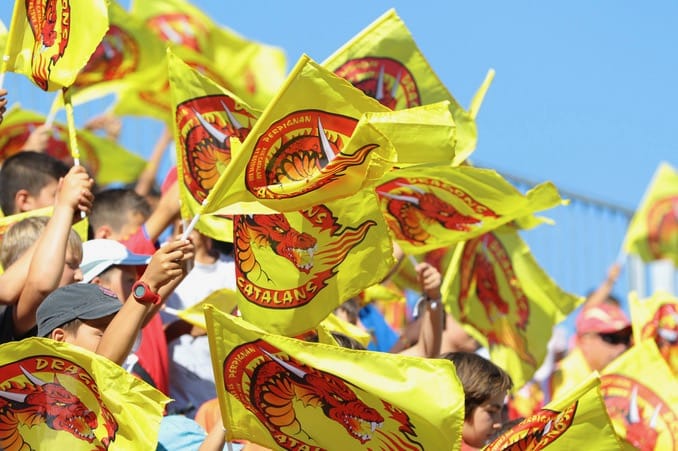 Hunt for Arsonist – Since mid-July fire-crews have attended 15 suspicious outbreaks of fire around the area of Baho, with several homes being threatened by the flames. A teenager has already been interviewed by police in connection with these fires, and several residents have reported a man riding a bicycle, with a backpack, who has been seen near the outbreaks of fire.
And finally ….
If anybody has been to the 'Jeudis de Perpignan' you will be aware that there are numerous free spectacles in the streets. An incident, not planned by the authorities, also attracted a small crowd in Place Rigaud. An individual, well-known in the area for having psychiatric problems, had been verbally abusing and harassing a restaurant owner. The owner called over a pair of passing policeman, hoping for help, but instead was shocked and surprised to be told to "Shut your trap or I'll do it for you" (obviously just a very rough translation!). The Deputy Mayor has ordered into an inquiry into the behaviour of the policeman.