AND HERE IS THE NEWS…
….

a light look at the latest local news
Fire in Canet – Residents of an apartment block near the seafront at Canet had to be evacuated on Saturday evening when a fire broke out in a flat on the 4th floor. A team of 25 fire-fighters with 2 engines, a long ladder and two ambulances helped the 26 residents of the 7 storey building to safety, and there are no reports of anybody being injured or taken to hospital. The cause of the fire is as yet unknown, but the tenant was not in the apartment when the fire broke out.

'Gilets-Jaune' protests – After a slight 'lull' over the festive season, 'Act 8' (ie 8th week of protests) on Saturday proved that the demonstration is by no means over. Protestors staged a very noisy demonstration in front of the police station in Perpignan, then marched to Place Arago where some managed to break into the Courthouse, breaking 2 glass doors. Projectiles were thrown and clashes between demonstrators and police spread to surrounding streets. Several traders, including the Orange Shop and Galeries Lafayette chose to close their doors to protect customers already inside. Six people were arrested.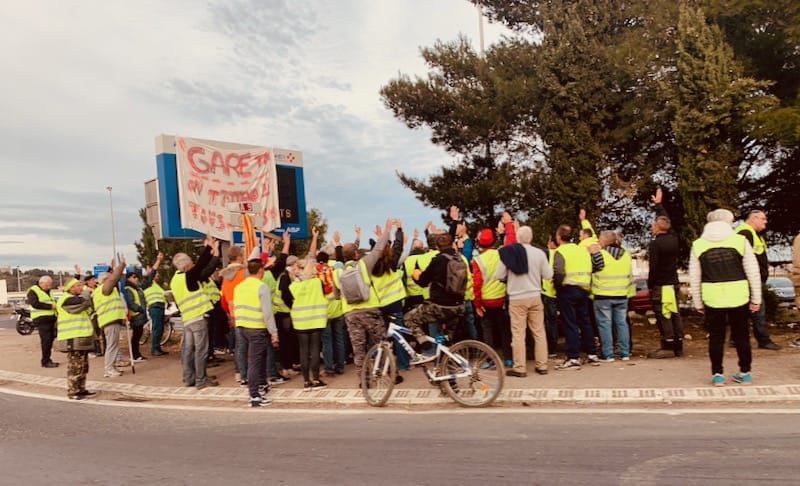 Bompas flasher arrested – Residents of Bompas quickly called the police when they became aware of a man in his 60s exposing himself to several girls in the street. He was arrested and very quickly sentenced to 8 months in prison – with psychiatric assessment.
Recipe for Success – A bakery in Moulin-a-Vent has won the prize for producing the best Galette-des-Rois in the region. The brother and sister team have run the bakery for 15 years and were among 16 bakeries judged by 2 of the best-known pastry chefs in France.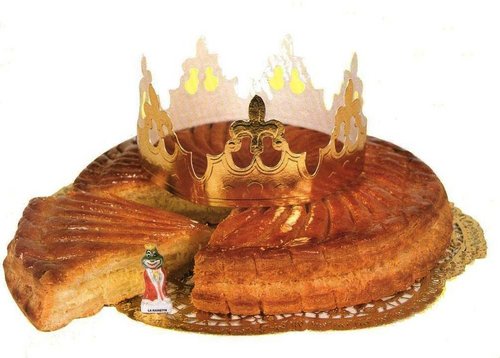 Let them eat cake – In another 'Galette-des-Rois' related story, apart from the excitement of finding the hidden 'bean' and getting to wear the crown, there is now the possibility of winning a car. The bakery chain Le Pain du Jour is giving a raffle ticket with the purchase of each medium or large Galette – and bearing in mind there are just 16 outlets and the competition ends on 13th January, the odds of winning a Citroen C1 seem pretty good.
Fire at Thuir Hospital – A fire broke out in a room in Unit B of Thuir Special Hospital last Wednesday. A team of 20 firefighters attempted to control the fire, while other rescuers evacuated the wing, with the help of staff. 25 patients were evacuated and immediately tested for carbon-monoxide poisoning – some received oxygen on site and others were sent to Perpignan Hospital to recover.
And finally…
Another end of year tradition here (or possibly just in Andorra?) is 'La Fete des Innocents'; this is similar to April Fool's day where people pull pranks on each other. RTVA, Andorra's public TV channel ran a story announcing that because there wasn't enough snow so far this year, an accord had been reached with Russia and that snow would be imported in refrigerated lorries and stocked in Andorra. The price for this import would be 1 million euros. Several French and Spanish newspapers fell for this trick and La Dèpeche du Midi even ran a story complaining about the effects this would have on global warming! Fake News, Fake Snow…