Patrick Jude Feixes i llaques exhibition, Chateau Royal, Collioure
By Ellen Turner Hall
A geometric puzzle of improbable shapes. Such is Patrick Jude's vision of the vine-sculpted terraces of his native Banyuls sur Mer.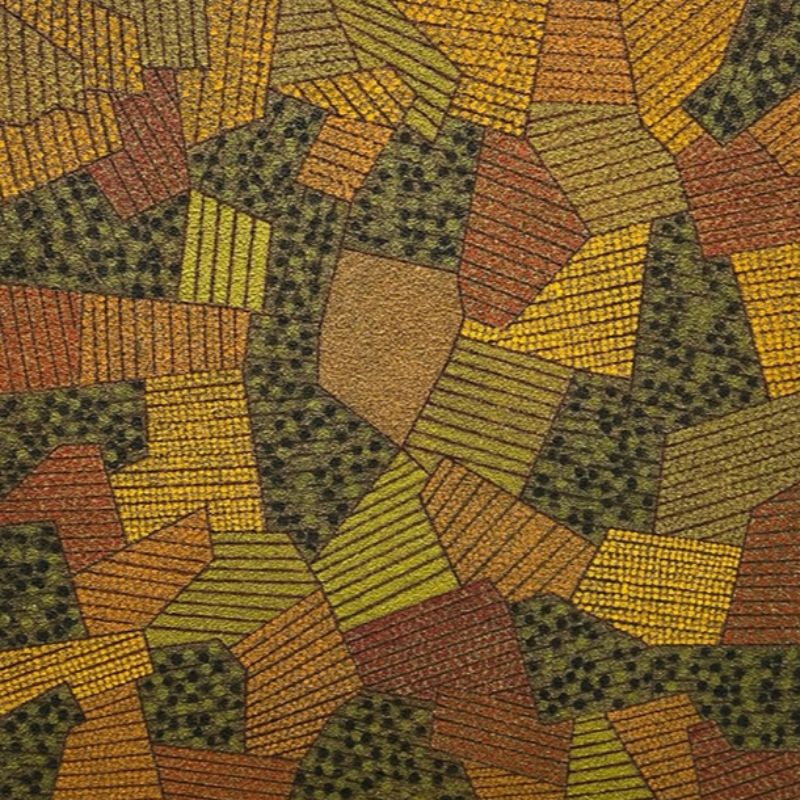 Jude's zig-zag landscape paintings interpret the earth in all its fragility and resilience. Applying a primary coat of earth and sand to the canvases, Jude celebrates the uneven, chaotic aspect of the vineyards. Onto this surface the painter layers the beige, brown and green tones of the Catalan landscape.
Subtle colour changes emerge in the four seasons paintings. From a profusion of greens, grows orange and red and finally a single plot white with chalk.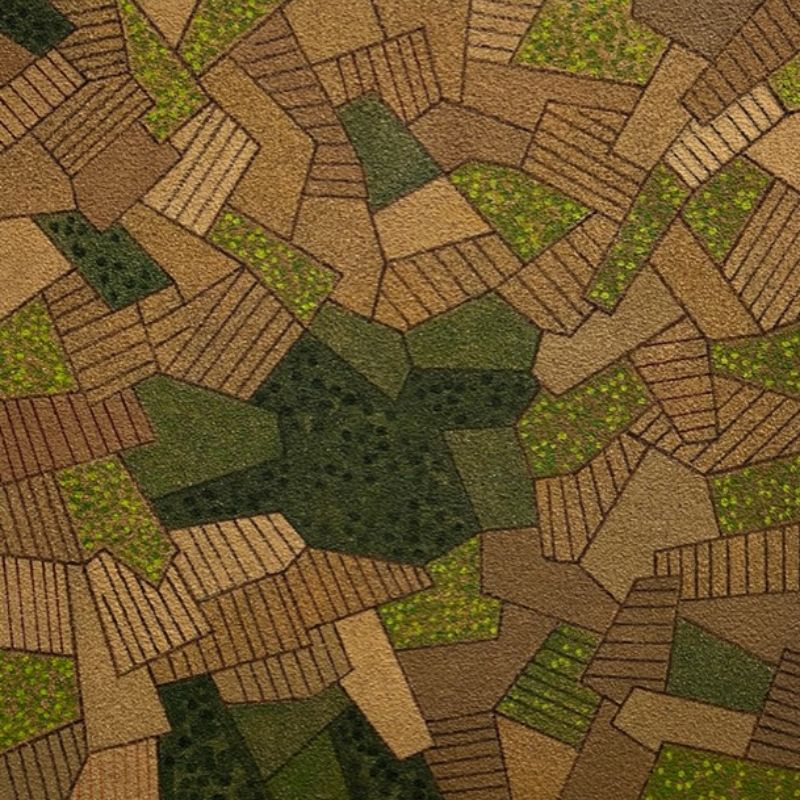 But this is the exception to Jude's basic vision. The stark architecture of his hills emphasizes its steep ups and downs and man's efforts to impose some kind of order on this tortured framework. Think a crazy game of snakes and ladders.
Jude's patterned canvases are the fruit of a lifetime of observation. His vision will change the way you look around you. The artist seems to be asking: What can the earth tell us about ourselves?