On or around April 23rd 

(most events take place on the nearest weekend

)
Festival of Sant Jordi……the book and the rose, symbols of love and culture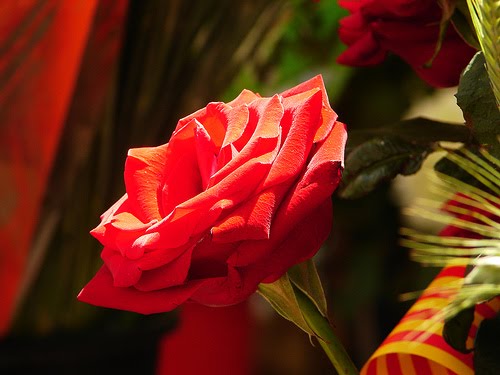 Taking place on or around 23rd April each year, the festival of Sant Jordi celebrates the Patron saint of Catalonia.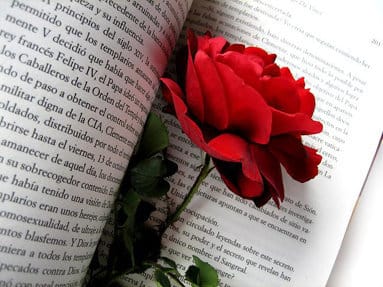 Saint Jordi,  the equivalent of St George, was a Christian Roman soldier, who was martyred around 303AD for refusing to renounce Christianity. 
According to legend, he happened across a dragon terrorising the inhabitants of a town, demanding the sacrifice of a daily maiden for his midday snack..
When the short straw was drawn by the king's daughter, help was at hand! St Jordi rescued the damsel, the king and the whole population converted to Christianity in gratitude and roses grew from the ground where the dragon's blood had been shed.
At the end of the 19th century, Sant Jordi became a Catalan symbol as it was felt that his struggle against the dragon was similar to the Catalan struggle for freedom.
It became traditional to give a rose and a book to a loved one and annual literary competitions were held to stimulate young people to cultivate, respect and take a delight in the Catalan literature and language, a tradition which inspired UNESCO to declare this date the International Day of the Book.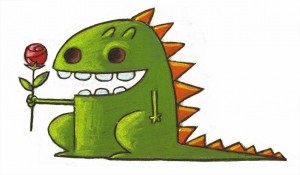 Offer your lady a rose, buy your man a book (or the other way round) in the streets and 'places' of Perpignan on 23rd April when they turn into a hive of culture and literature, as bookstalls set up on the quai Vauban, place Gambetta, and place Arago. Watch out for the blessing of the roses, wine tasting, book signings….
Most towns and villages throughout the region will have something going on related to literature so check in with your local tourist information…..[/vc_column_text][/vc_column][/vc_row]