Here's to the Vallespir- cheers!
After a winter of confinement and curfew, aren't we all looking forward to letting our hair down outdoors, with care? And where better than the Vallespir? Hiking, biking, canyoning, tree climbing, teleski, paddle, canoe, paragliding are just some of the activities on offer.
Why not watch a video to get you in the mood and remind you why everyone loves the Vallespir?
Check out our OTI Vallespir Youtube channel for more!
Lay your head
Consult our accommodation brochure to plan for your next stay. You will find all the information you need on B&Bs, gites, hotels, and campsites on our website at www.vallespir-tourisme.fr – and hosts who are already looking forward to welcoming you this season.

Dine
Our restaurateurs are adapting really well to this horrible health crisis by offering take-away and socially distanced dining. From pizzas, crêpes and snacks to local, traditional cuisine, world and gastronomic catering, eating out in the Vallespir will still be a pleasure.



Check out the interactive map on our Facebook page or download our special brochure 'Nos restaurants à domicile'.
Dishes to suit every taste thanks to our partners. So go on, treat yourself, place your order!

Everybody loves a market…
CÉRET: Sat morning
More than 170 stalls in the historic streets and a feel-good market atmosphere of smells and sounds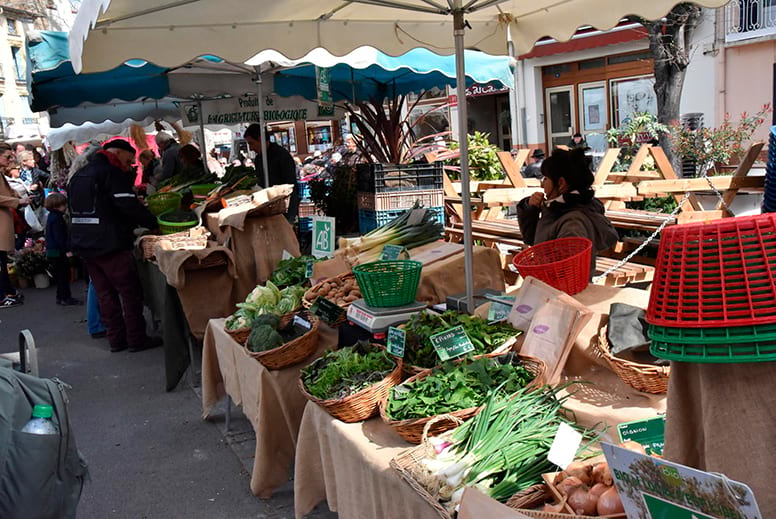 Small but charming….
SAINT-JEAN-PLA-DE-CORTS: Tues am
MAUREILLAS-LAS ILLAS: Thurs & Sat
REYNÉS: Tues, Weds, Thurs (Pont de Reynés)
LE PERTHUS: Thurs am
Walk
Want to get away from the crowds? From pleasant stroll to strenuous climbs, try our 16 marked walks, with guide if required. Download our free walking guide with detailed itineraries of great walks throughout the Vallespir or pop into any tourist office for the booklet (3€)

Cycle
Ecological and free, ride the varied itineraries of the many bicycle paths and green ways, from completely flat to as steep as you like it! Forgot to bring your bike? Ne vous inquiétez pas (don't worry!)! Just hire one here!

Céret will also host the start of the 15th stage of the 2021 Tour de France (Céret to Andorre la Vieille). How exciting is that??
The Vallespir Tourist Office team is here for you…
We're happy to help and answer any questions to make your visit to the Vallespir even better.
Contact
Tel: 04 68 87 00 53
SMS: 06 11 35 71 47
Email: accueiltourisme@vallespir.com
Website: www.vallespir-tourisme.fr
Address: 5 rue Saint Ferréol 66400 Céret
For more info
Follow them on Facebook & Instagram