L'ermitage de St Ferréol from Céret
Situated to the north east of Cérêt, at an altitude of 300m, this 13th century chapel had the hermitage added in the 18th century and other buildings added later to accommodate the many pilgrims who came to pray at the chapel of St Ferréol.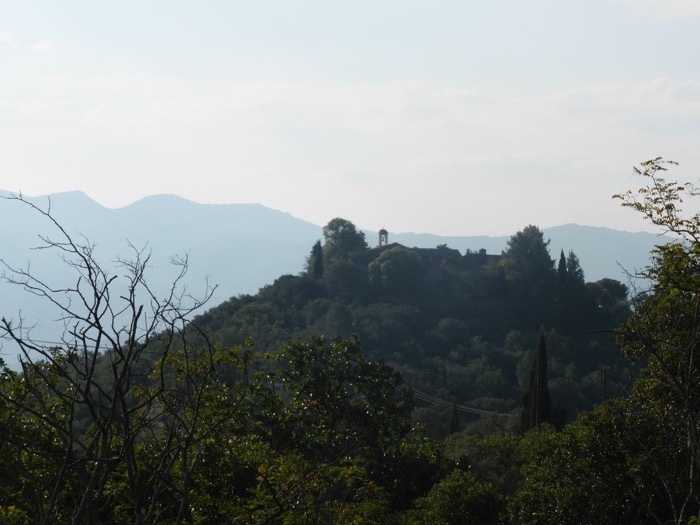 Saint Ferréol himself actually lived in the third century but his sacred remains were moved to Céret for security during the crusades against 'heretics' of the 13th century and a chapel built to honour them. The chapel bells, named Maria, Margarita et Salvaterra, date back to 1608.


Nobody seems to know why but inside the chapel is inscribed « Llaurens Cros, fill d'Illa ermita de Sant Ferriol, estat 44 anys esclau a Constantinople, 1705″, (Laurent Cros, native of Ille, hermit of St Ferréol, was a slave in Constantinople for 44 years)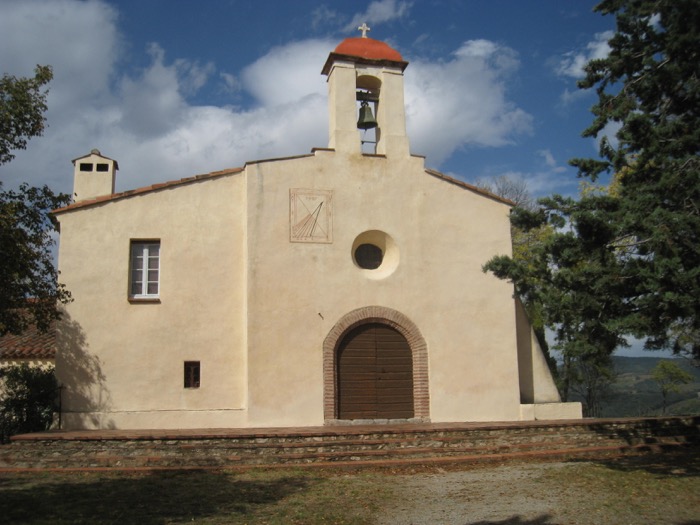 This circular walk takes you from Céret up to the ermitage where you can picnic 'on top of the world' surrounded by the most magnificent views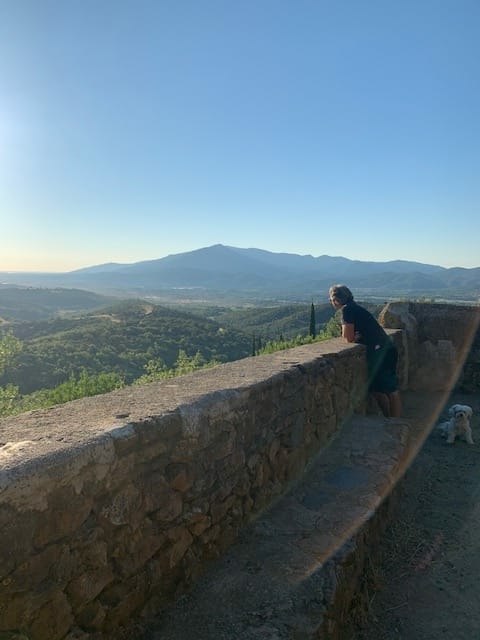 LEVEL
Easy, uphill climb going – mostly down hill or flat on return. Off-road or small quiet roads

TIME
2h – 2h30

RECOMMENDED FOR...
Anybody – bearing in mind that the initial uphill climb requires a bit of puff!

WHERE TO PARK
Approaching Céret from Le Boulou, turn right pont du Diable just opposite the pont du Diable (direction Oms) and park in car park immediately on left.

The walk
Walk out of the car park and follow the road left (direction Oms) until you see a small roundabout on the right with steep steps behind – the beginning of the walk.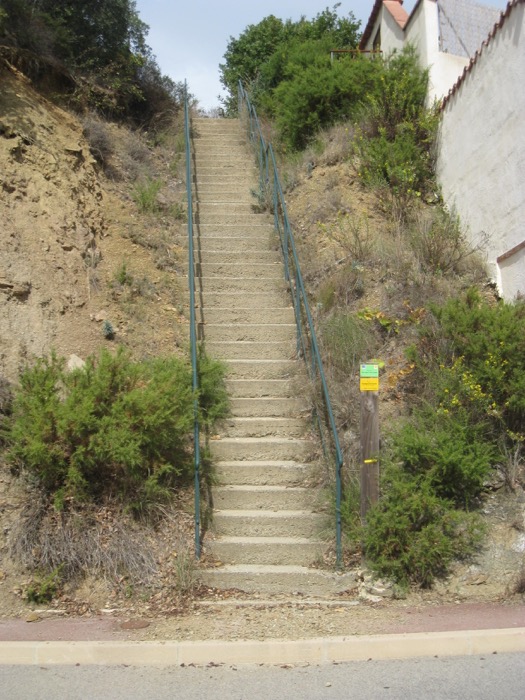 Climb the steps and follow track upwards for several kilometres, ignoring all other tracks to right or left.


After passing several houses on the left, you will arrive at a road. (2.5km)
Turn right and walk up the road for just over a kilometre until you see a sign on the right for L'ermitage de St Ferréol. (1.5km)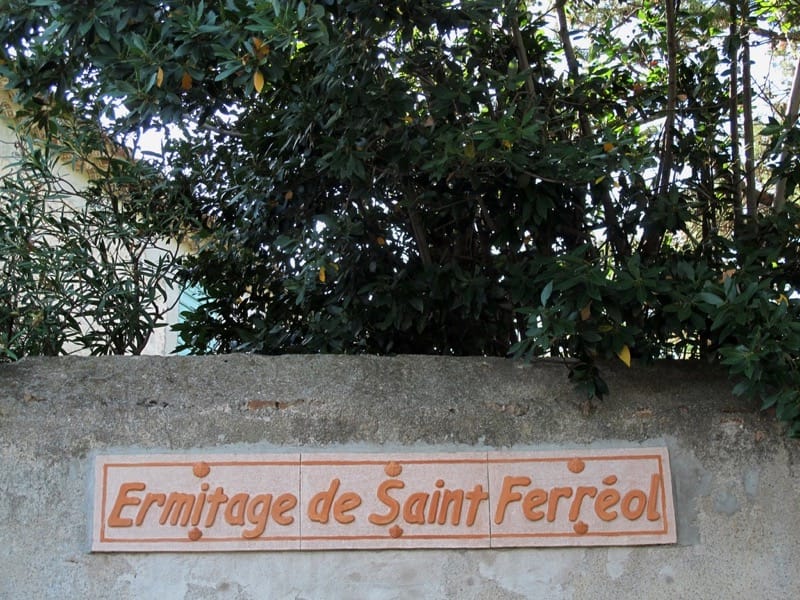 Follow this road until you arrive at the hermitage, (passing a track on your right signposted Atelier Conrad Paris which will be your return route) (2.3km)
This is a great place for a picnic, with plenty of pleasant, shady areas to take a nap! There are also stone barbecues if you happen to have a steak in your bag.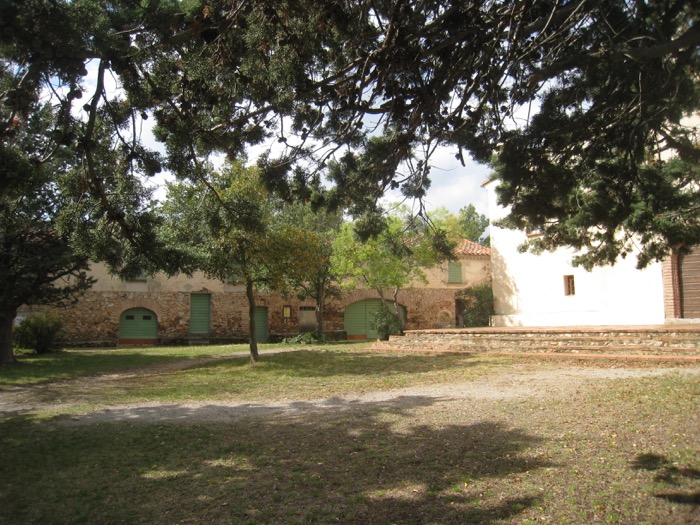 From the ermitage, walk back down the road and take the track on the left, passing the 'atélier' of Conrad Paris, sculptor and artist; where you can watch the artist at work.
Follow this track until you arrive at the gates of the domaine de St Ferréol.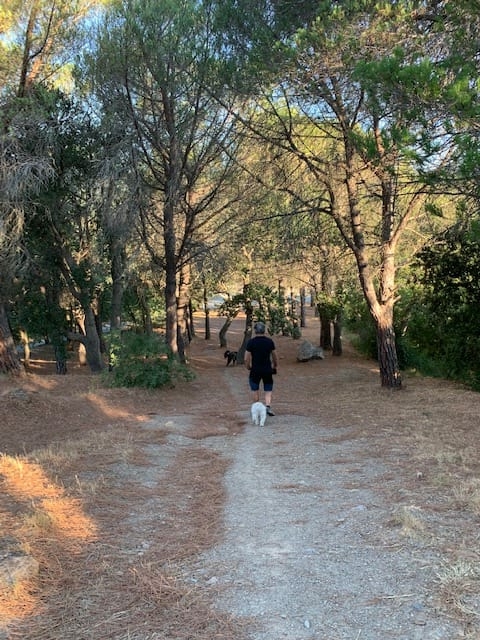 Take the track on the right before the gates. At the crossroad of the tracks, carry straight on down a rocky path, cross over a small bridge leading to a wider tarmac road.
Follow the road, turning right after a small building on the corner, past cherry orchards on your left, until you arrive at a junction. (1.5) Turn right at the junction, follow road through to main road, turn left under the bridge, and arrive back at car park. (1.5km