Abel Burger at Collioure
By Ellen Turner Hall
---
The latest exhibition at the Musée d'art moderne of Collioure is packed with provocation, questions and challenges. With Abel Burger's works, in pastel, ink, pencil and oil, we leave behind the territory of passive and pretty and set out for passionate and powerful.
We enter into Abel's interior monologue with images inspired by Greek mythology, pitching centaurs, horses and women into scenes of combat and love. Visage is striking for the disconnect between the title and the woman's blacked-out face, while she possesses two pairs of arms, one held in her lap, the other raised over her head in protest? alarm? horror? distress? all of the above?
A young British alcoholic is disturbing in the same way that Phil Collins' Another day in paradise is – a person reduced to a heap amidst a collection of bottles and glasses. Paradise lost.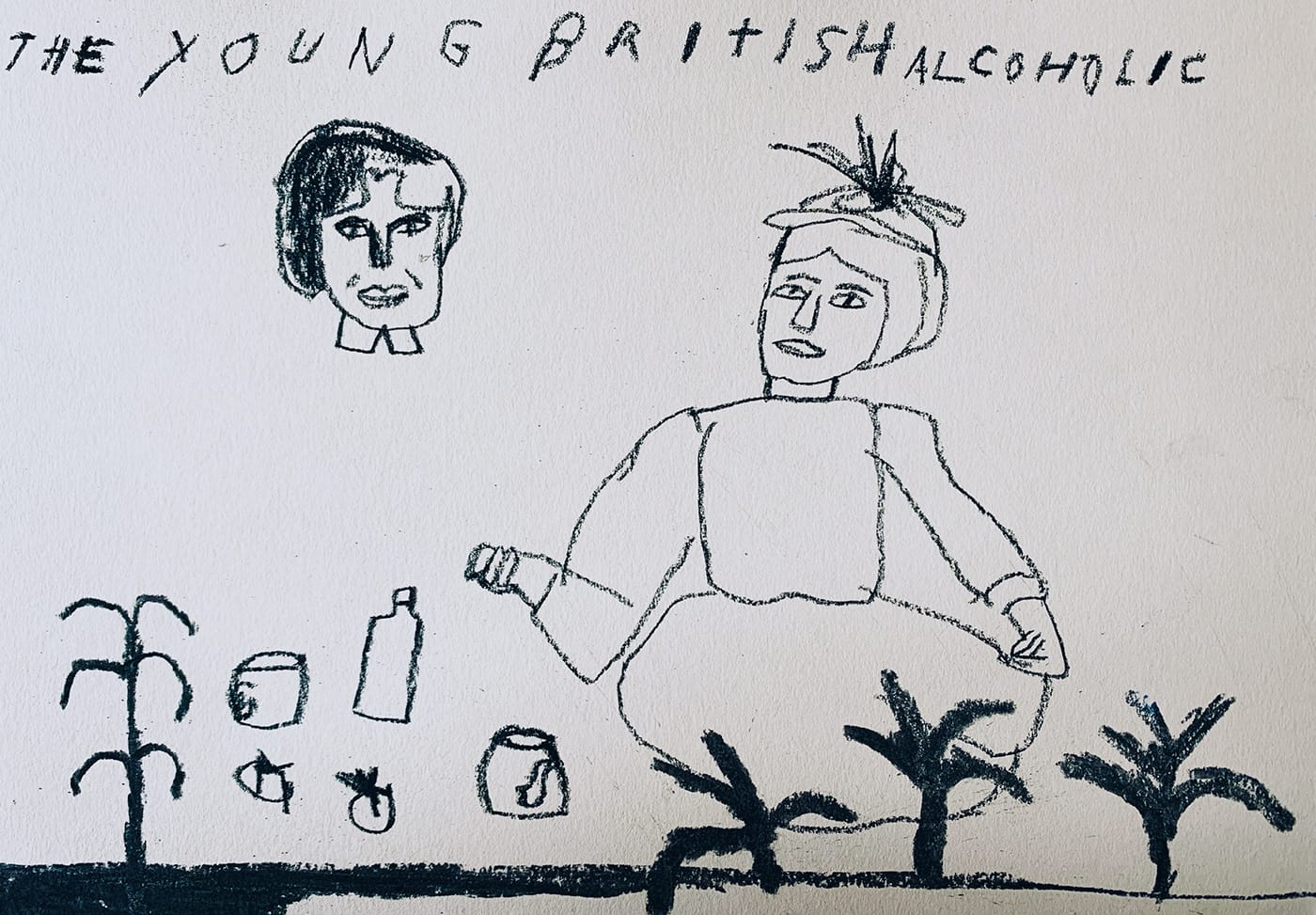 On the other end of the emotional spectrum, A philosophy of domestic life depicts a woman at a table set with fork, plate, fruit bowl and flower vase, enjoying the simple comforts of home, the sense of well-being one feels in one's own private space.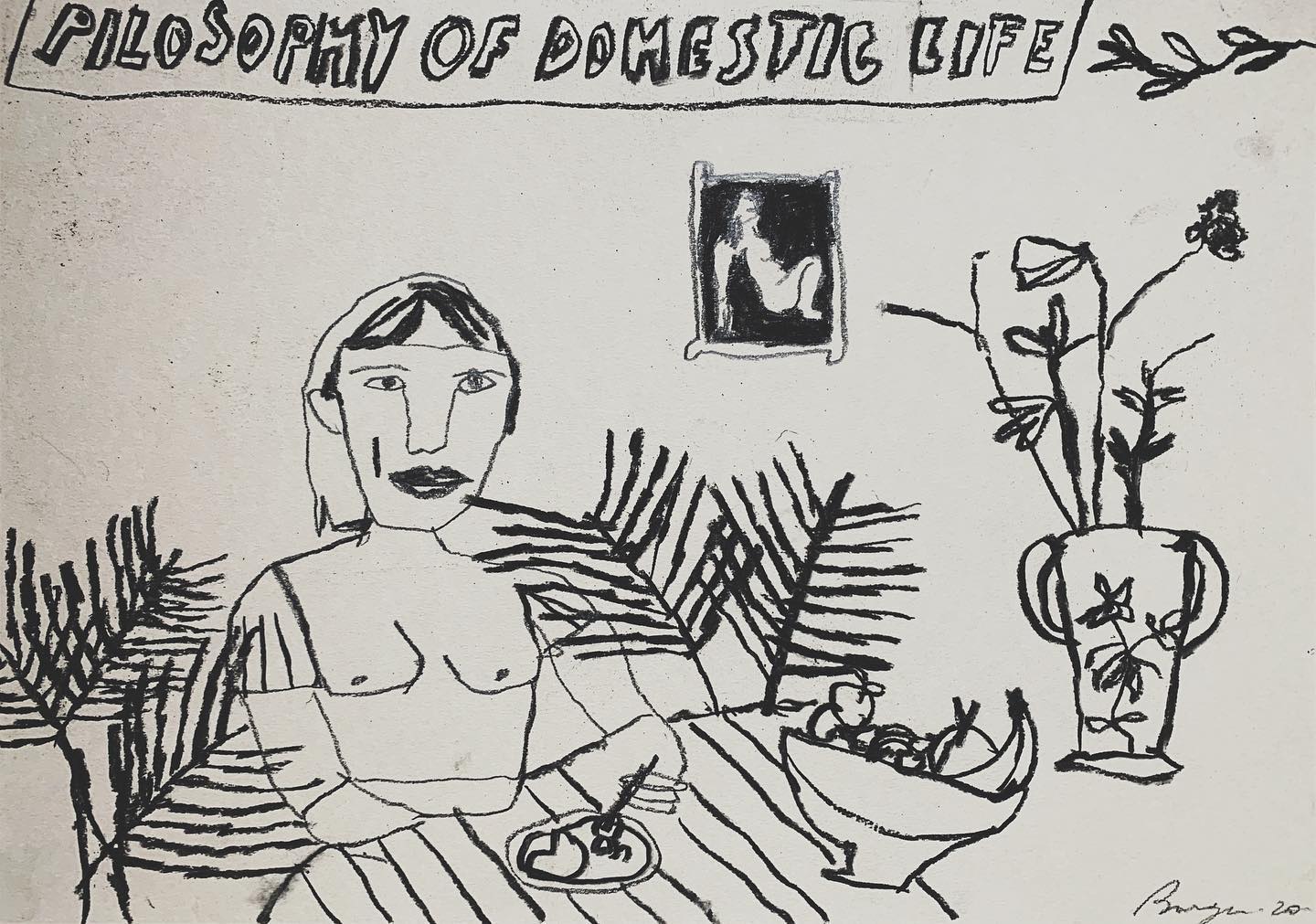 The languid world of Les heures lentes introduces scenes of sexual intimacy between women lovers, kissing, bathing, waking to a shower of rose petals! The images delight in voluptuous pleasures, without indulging the vulgar.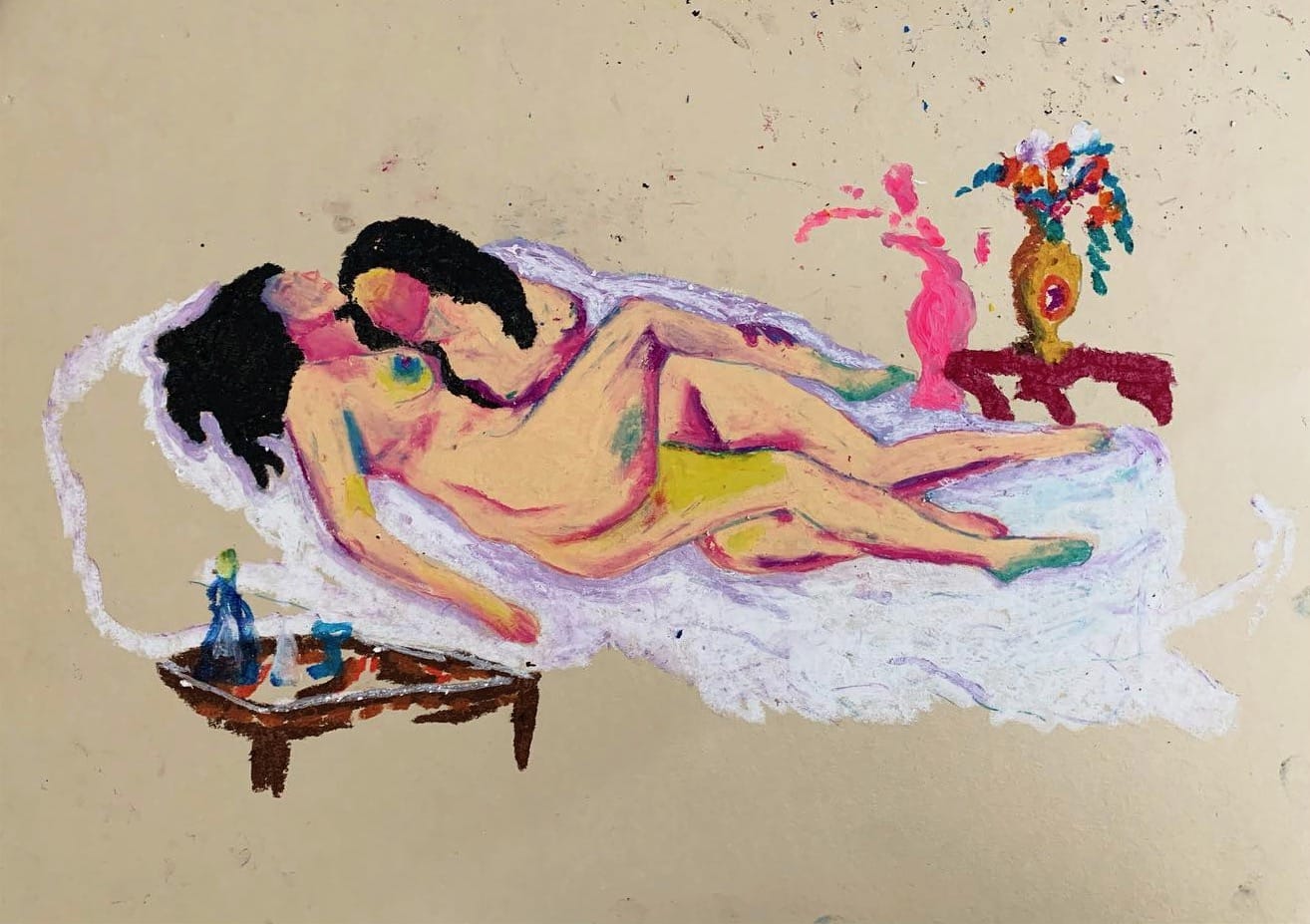 Les choses qui disparaissent (The things which disappear) explores what we cannot quite put our fingers on. Here Abel allows her personal iconography to run wild. Eyes, animals, birds, insects, palm trees, serpents, fish and flowers decorate the canvases, often as a frieze framing a central occult image.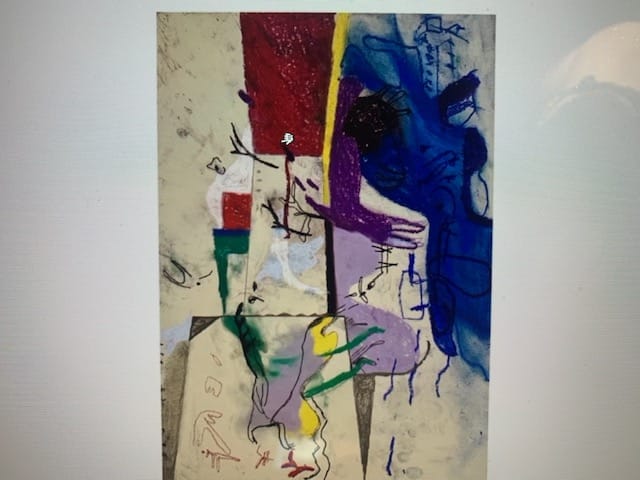 This crazy quilt of abundance is then tamed in the last room, La memoire des dieux (The memory of the gods). In these architecturally precise renderings of imagined oriental palaces and temples, Abel pays loving attention to details, like arches, roof-tiles and intertwined serpents. Finally don't miss the dolphins dallying above the rooftops of the submerged city in Atlantide!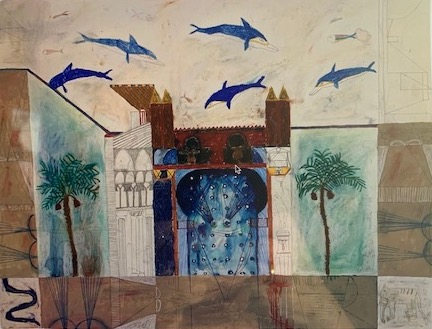 The exhibition Seul le souvenir des choses (Only the memory of things) runs from 9 October to 3 January 2022. For details see: www.museecollioure.com