with John Fairclough
The hot summer in PO has been and gone, the months tick by, but there still seems to be very little flesh on the Brexit bones, and its impact on aviation is no exception. A few airlines, notably EasyJet have pre-empted things by announcing restructuring of their corporate operations so that the potential loss of the EU 'Open Skies' accord (whereby any EU airline has the right to operate any route within the EU) will not affect them as greatly . Being an Irish (ie EU) registered operation, the impact on Ryanair could potentially be very serious indeed, and Chairman Michael O'Leary has voiced all sorts of dire warnings for UK flights from the end of next year onwards if some workable solution is not found. Time will tell, but developments need to be kept a close eye upon.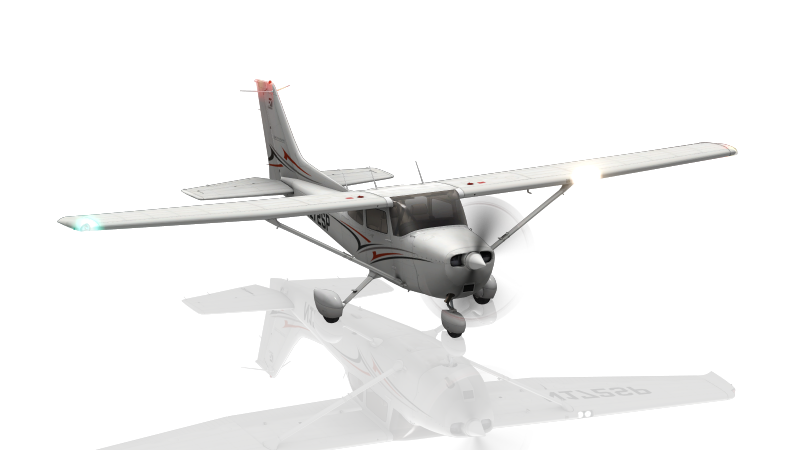 Early indications from most airports/UK routes suggest a fall in numbers of passengers this summer….perhaps not surprising with the continued poor exchange rate Sterling to Euro . FlyBe were to be congratulated on their launch of the Southend to Perpignan route, but load factors have been disappointing, so the much hoped for continuation into the Winter 17-18 period will not materialise, and it remains to be seen if it will resurface for Summer 18 . So, sadly yet again that leaves absolutely no route to UK/Ireland from PERPIGNAN this winte
Things are a little brighter at CARCASSONNE with the launch of a new winter route to Edinburgh:
STANSTED… 3x pw
MANCHESTER… 2x pw
EDINBURGH… 2x pw
DUBLIN… 2x pw All Ryanair
At BEZIERS airport just one winter service remains:
LUTON… 2x pw Ryanair
MONTPELLIER keeps its sole winter offering:
GATWICK… 4x pw EasyJet
Much the same level of service at TOULOUSE  as last winter:
STANSTED… 12 pw Ryanair
HEATHROW… 20x pw BA
GATWICK… 18x pw Easyjet
LUTON… 3x pw Easyjet
BRISTOL… 7x pw "
MANCHESTER… 4x pw FlyBe
BIRMINGHAM… 3x pw "
EDINBURGH… 2x pw Ryanair
DUBLIN… 7x pw Aer Lingus
Over the border in Spain, sadly again there is no UK/Ireland route from GIRONA. this winter, which is particularly disappointing given the huge expansion there this summer.
So, as usual it's off to BARCELONA
for the most choice:
HEATHROW… 47x pw BA
4x pw Vueling
GATWICK… 21x pw Vueling
10x pw BA
7x pw Norwegian
35x pw Easyjet
2x pw Monarch
STANSTED… 30x pw Ryanair
LUTON… 21x pw EasyJet
14x pw Vueling
SOUTHEND… 2x pw Easyjet
BIRMINGHAM… 7x pw Ryanair
2x pw Vueling
3x pw Monarch
BRISTOL… 10 x pw Easyjet
LIVERPOOL… 4x pw Ryanair
4x pw EasyJet
MANCHESTER… 3x pw Jet2
4x pw Vueling
7x pw Ryanair
4x pw Monarch
LEEDS BRAD… 4x pw Jet2
NEWCASTLE… 4x pw EasyJet
EDINBURGH… 3x pw Norwegian
5x pw Ryanair
3x pw Vueling
GLASGOW INT… 2x pw Jet2
GLASGOW PIK… 2x pw Ryanair
DUBLIN… 20x pw Ryanair
7x pw Aer Lingus
2x pw Norwegian
7x pw Vueling
The usual reminder applies, that these schedules were good at the time of writing (mid Aug), and refer to the mid season. Frequencies could be higher at the peak Christmas/New Year period, and lower out of season in Jan/Early Feb. Contact the Airlines' own websites for further details.
One very bright spot on an otherwise uncertain horizon is that the continued low oil price means that airlines can pass on these fuel savings to customers, resulting in some exceptionally good fares. I recently booked two return tickets from Carcassonne to Stansted just before Christmas, for the grand total of 46€, so the message has to be: book early for the best bargains.
AIRPORT TRANSPORT (correct early 2017)
Bus/Train ……. The airport bus from Perpignan railway station takes about 20 mins and runs regularly from app 06.30 to 19.30 Mon to Sat, with a much reduced service on Suns and Holidays.
Taxi..…..3 taxi firms have the right to use the forecourt at Perpignan airport. Prices average about 2€50 per km, so fares for single trips to coastal resorts and the Alberes/Vallespir can be eye-watering !
Car..…… PGF is north of the city near Rivesaltes. Since the recent modernisation, parking supply is ample and costs 40€ per week.
Bus/Train.….you can travel to Carcassonne railway station from almost any station in P-O, but must usually change at Narbonne. From Carcassonne, there is a shuttle bus that individually connects with each flight departure and arrival. Single fare 5€.
Car.……The airport is right by jcn 23 of the A61 autoroute. There are 3 car parks: short, medium and long stay, and a week in the latter costs 40€.
BEZIERS
Bus/Train…….All trains from PO stations to Montpellier and beyond stop at Beziers. From there, there is a shuttle bus that individually connects with each departing and arriving flight. Single fare 1€60.
Car. …..the airport is close to jcn 35 of the A9 autoroute. There is ample parking right next to the terminal and costs 40€ per week.
www.aena.es/en/girona-costa-brava-airport
Bus/train ……… local company, Perpicat offers a twice -daily minibus service to Girona airport from the P-O coastal resorts, Perpignan and Le Boulou direct . Advance booking essential on www.perpicat.com  Fares 25€ single.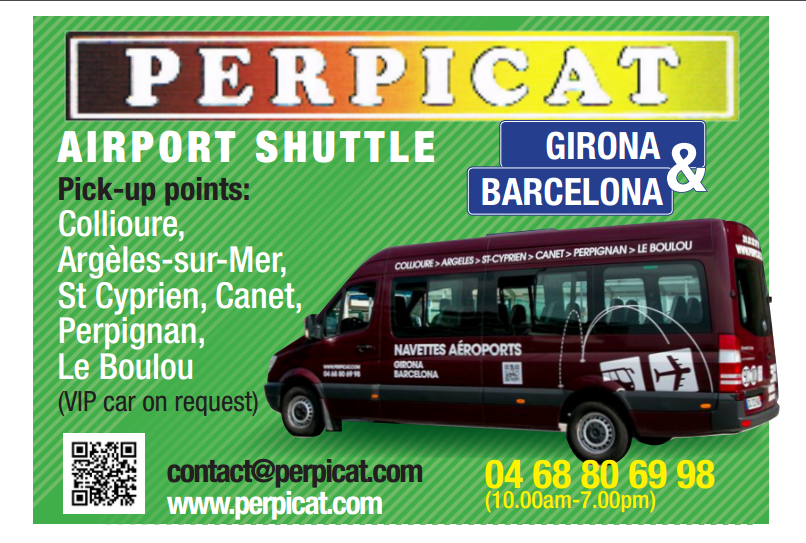 Spanish coach firm Sagales run an hourly airport shuttle service to/from Girona railway station.
Car.…….The airport is right by jcn 8 of the AP7 autopista. Several car parking companies exist both on and off the airport, and the official on-airport car park do regular promotions. For example, at the time of writing, a prebooked stay of 7 to 20 days costs a flat 42€.
www.aena.es/en/barcelona-airport
Train……. The new Barcelona Metro line L9 now serves both Terminal 1 and 2 but only from stations south of the city so is of limited use if coming from P-O . The suburban train R2 Nord runs from Sants station in the city every half hour, but serves only T2 . As regards accessing Barcelona by rail from P-O, there are 4 trains to/from Perpignan daily direct to Sants station, but unfortunately the earliest of these arrives Sants at 12.38 and the latest departs Sants at 16.45. A better bet is Figueres Vilafant (AVE) station which offers a virtually hourly service to Sants from 06.30 to 21.00 daily.
Bus….. The Aerobus runs from the Plaza de Catalunya in Barcelona city centre all day every 5 minutes to Terminal 1 and every 10 mins to Terminal 2. Perpicat (see Girona listings) run one morning service direct to Barcelona airport at a single fare of 50€ . There is a free green shuttle bus between terminals.
Car.…… Barcelona airport is on the south of the city just off the C31 autovia. I find that, generally, easiest access is via the AP7 toll road, continuing round the city onto the A2 autovia as far as the C31. Reckon on 2h15 mins from Le Boulou. Once there, parking options are vast. As a rule of thumb, the nearer the airport terminal, the more you'll pay, but even at popular times you should need to pay no more than 8€ per day. I recommend looking at the official airport site, as there are often deals and promotions. For example at the time of writing prebooked up to 20 day stays in the main T1 multi storey just 3 minutes walk from the terminal were only 75€ ! Another option, particularly if you are catching an early flight is using one of the 4 local hotels that offer free shuttle buses direct to the terminals. You can leave your car free by the hotel, and usually rooms are available booking in advance for about 70€ . Try www.booking.com for details .
As I've stressed in this article, pre-booking tends to save you money, so a little pre-planning and flexibility usually pays dividends. But console yourself with the thought that, generally, transport and parking costs are a lot cheaper here than in the UK, where I've regularly paid more for my journey from East Anglia to Stansted than for the air ticket from Stansted to Perpignan !