I just love Argelès port. It has that certain 'je ne sais quoi', that special atmosphere that sets it aside from other ports. Sails moving gently in the breeze, sea air, totally pedestrian, (tho' you may have to hop out of the way of a stray bicycle), people strolling along and chatting, or watching the world go by – a refreshing change to the manic pace of life.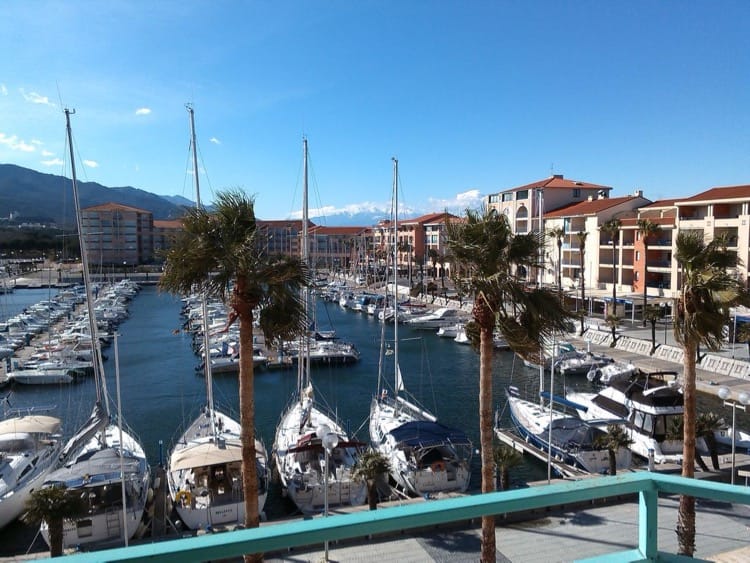 But with so many restaurants sitting side by side, where to dine? Time to recommend our personal favourite, L'Amethyste.
If you're a fan of moules frites, you won't find a wider choice of mussels, from moules marinières and aïoli to moules à la crème, au curry, au roquefort, à la provençale, chorizo, catalanes with Banyuls….Moule paradise!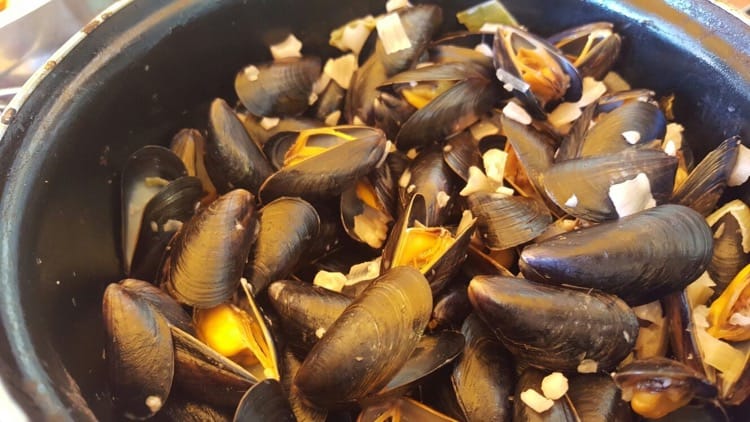 Plenty of fresh fish dishes, great steaks too, tapas, salads….
It's not gourmet or fine cuisine, and it doesn't try to be; it's unpretentious, reasonably priced food, with plenty of taste….and it has never varied in the many times we have visited. Service by owner Franck and his young team is always friendly, dogs are welcome, so are kids! What's not to like?
Look out too for La Table du Coin. Great food, wine and service apparently. I havent tried it myself yet, but it has consistently excellent reviews on TripAdvisor