Around and about with Tony Goodman
Visa pour l'Image is in town for its annual exhibitions. The power and the capacity to capture the story in a single split second never ceases to amaze. Not knowing what to expect we set off early to take in this year's exhibits.
Confrontational, comforting, discomforting… always informative. I need to continually remind myself there is someone standing behind the camera, selecting the image and pushing the button. There really is something special about the way professional photographers see the world.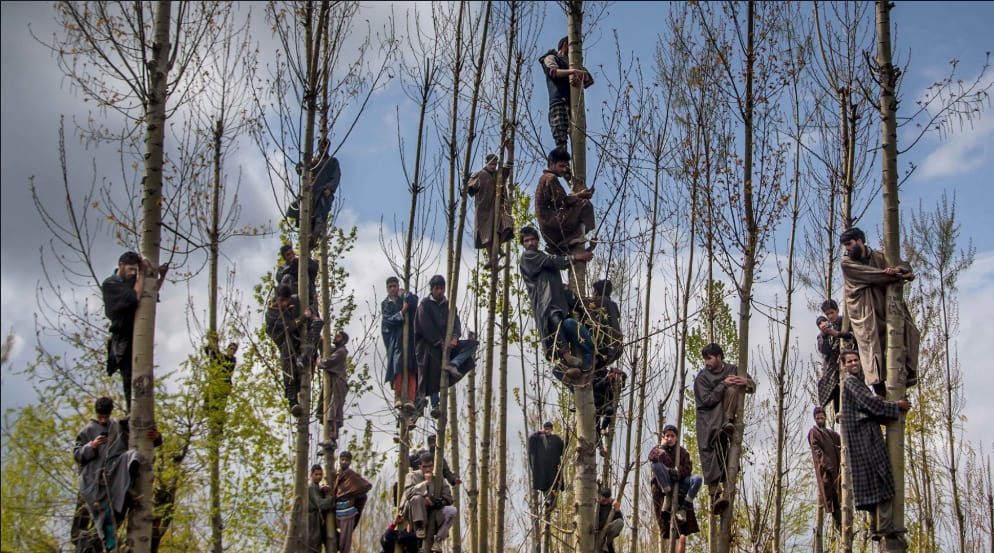 October is a great time to travel and part of the thrill of travel is the planning. If Paris is the heart of France, Marseilles is its soul, Bordeaux its cellar.
Marseilles has a reputation for highs and lows, last visited in the late 1970s a return could be overdue.
Historic refurbished Bordeaux, at the other end of the Autoroute des Deux Mers celebrates all things vinous in style. Having consumed some of its magnificent wines, it's another option.
Then there is Madrid, for centuries the hub of an empire rich beyond imagination. Time to update the green and red guides.
The recent concert at Vernet Les Bains and the architecture of the Casino found us looking at a revisit to Le Grand Hotel Molitg les Bains. An easy-access, authentic 1930s mountain thermal station, a time capsule. Part of the Pablo Casal's back story.
Grand open spaces, art deco architecture. Enormous rooms with battleship sized bathtubs. Great restaurant and cures. A night or two of cool mountain air may be useful after a rather boisterous August. Head to Vinca, then find the D14.
A good friend, let's call him John, has an incredibly good sense of what makes a good film and is a great fan of Cinema Castillet. He suggested The Operative was worth a viewing.
A very digestible low profile thriller. Hints of Alex Guinness's Smiley, grey, coldly grim at times. Diane Kruger is the main protagonist however for me Martin Freeman's nice mix of gravitas and quiet rage provided colour and content. Canadian Cas Anvar, a new face for us drove the plot with his gentle good manners. Well paced, suitably tense when required. Good solid story telling.
A copy of Sonia Ezgulian Cuisinere Catalan is current bedside reading, with due acknowledgement, try this for the next family gathering.
Porc à la Catalan
Place two pork filet mignon wrapped with generous slices of local cured ham in a deep baking dish. Cover with chicken stock. Slow cook until the pork is just tender, remove and set aside.
Deglaze the baking dish with a generous glass of Banyuls Vin Doux. Blanching garlic bulbs for a minute then rinsing in cold water removes the initial sharp bitter taste, add four or five to the sauce.
Peel a lemon carefully, removing as much of the white flesh as possible then three or four slices into the sauce. Fond de Veau, an unctuous brown stock is created over several hours from roasted bones and vegetables. Thankfully it is possible to buy it in powdered and ready made form. Following the instructions add four or five spoonfuls depending on the volume of sauce.
Simmer the sauce until it thickens slightly. Serve on a platter of steamed potatoes or short grain rice.
Abbe Rous' Cornet & Cie Rouge from the steep slopes behind Collioure would be perfect.