Love the big screen but put off by the language barrier? Maybe you're fluent but just can't bear the dubbed voice overs? Either way, English language cinema is not as rare as you might think in the P-O.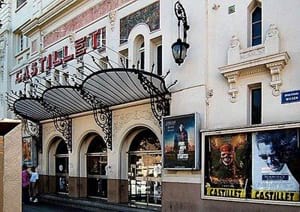 The Castillet
As the name suggests, this art-deco cinema is situated at the foot of the Castillet in central Perpignan. Far removed from the vast, impersonal settings of cinema chains, this independent cinema has 7 cosy rooms, big, comfy seats and a wide range of VO films. They hold regular cine-debates, some of which are bi-lingual!
A l'affiche…
The Shape of Water (bilingual debate Weds 28th Feb)
Phantom Thread
Oh Lucy!
England is Mine
The 15:17 to Paris
Wonder Wheel
Pentagon Papers
3 Billboards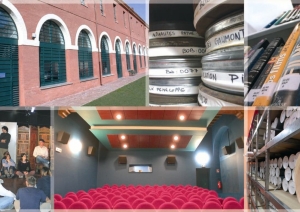 Institut Jean Vigo
The Institut Jean Vigo is a vertiable musuem for the 7th art form. Born from a simple cine-club of passionate film lovers in the 1960s, today the Institute houses one of France's largest collections of cinematography. With just one room of around 50 seats, audiences are treated to a uniquely intimate experience. The Institute mostly celebrates the golden oldies but only has two screenings a week, so make sure you check details before turning up.
A l'affiche…
The Saddest Music in the World (2004) – Thursday 22nd February 7.30pm
Set during the Great Depression in Winnipeg, Lady Port Huntley, a wealthy beer baron decides to host the saddest music in the world contest. "If you're sad and like beer… I'm your lady!"
Ciné-Party So British – Sunday 25th February 4pm
Bilingual quiz and pre-screening tea party before the main feature: My Fair Lady (1964)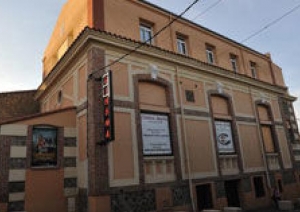 Cinémaginaire
Cinémaginaire is an associative project aimed at promoting moving image culture throughout the South of France. Locations include Argelès-sur-Mer, Banyuls-sur-Mer, Cabestany, Elne, Port Vendres, Prats-de-Mollo, Saint Cyprien, Saint-Paul-de-Fenouillet and Saint-Laurent-de-Cerdans. They also host pop-up cinema events throughout the year.
A l'affiche…
Currently of the VOSTFR films are non-English speaking. Watch this space for updates.
(For any French speakers, Cinéma Jaurès in Argelès is hosting a Women's Film Festival from 7th-11th March, including screenings, debates, buffets and concerts.)