Autumn Restaurant Reviews
We love publishing your reviews. They're honest (mostly!), objective (hopefully!), unrelated to advertising (bien sûr!) and cover a wide range of tastes, prices and places.
You might not always agree, the chef might be having a bad day, your standards might be higher… or lower… but they give you an idea of what's available.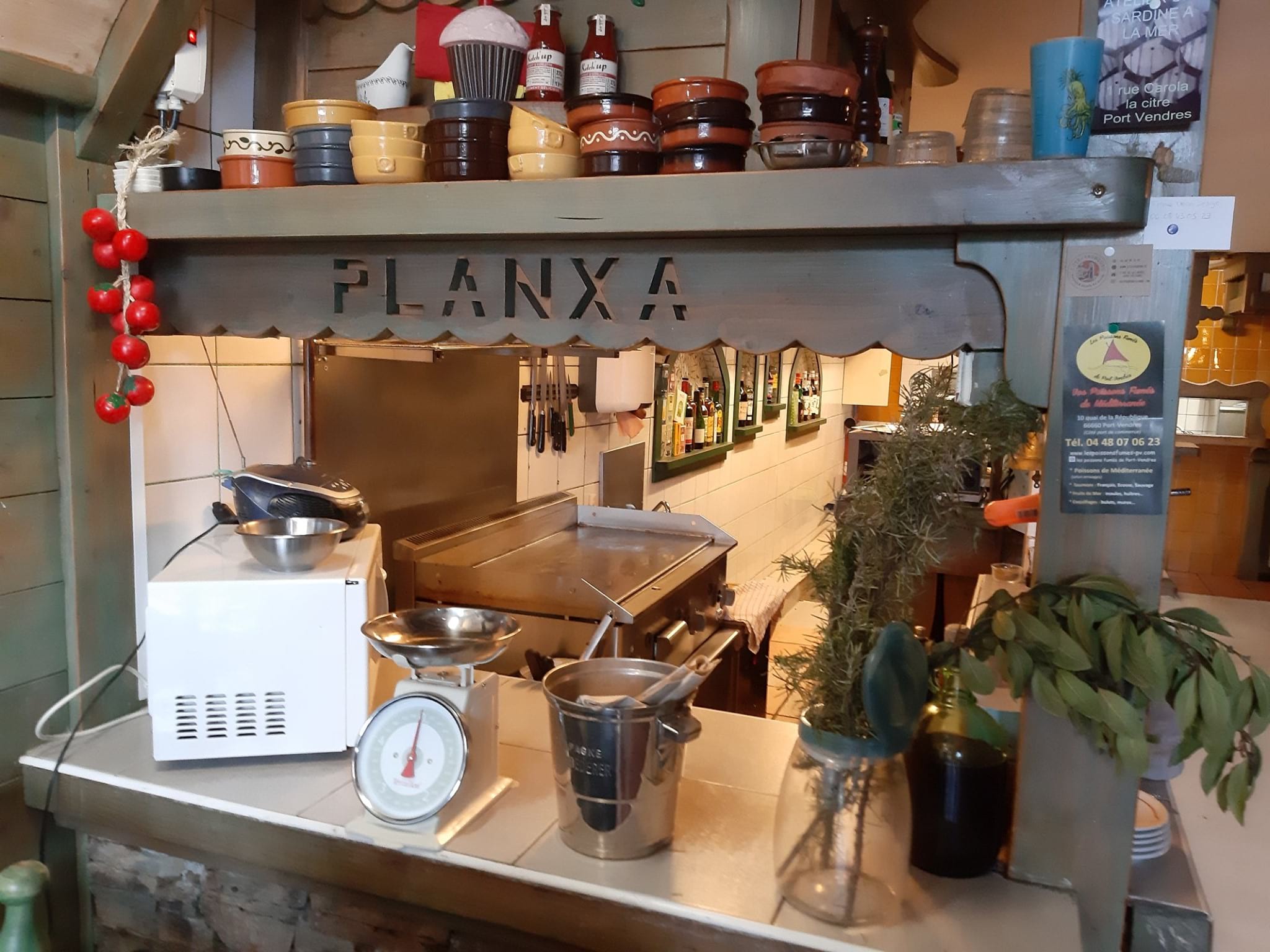 LE CHANT DU POULPE, PORT VENDRES…
with Jane
On the quayside in Port Vendres, this small restaurant specialises in local produce – everything organic, even a lot of the wine. It's part of the 'P-O Slow Food' movement.
Fresh fish from today's catch from the local fishermen on the quayside, meat raised properly outdoors, vegetarian and vegan options, unusual tapas. Well worth a visit.
13 Quai Pierre Forgas
Port Vendres
Tel: 09 72 82 41 79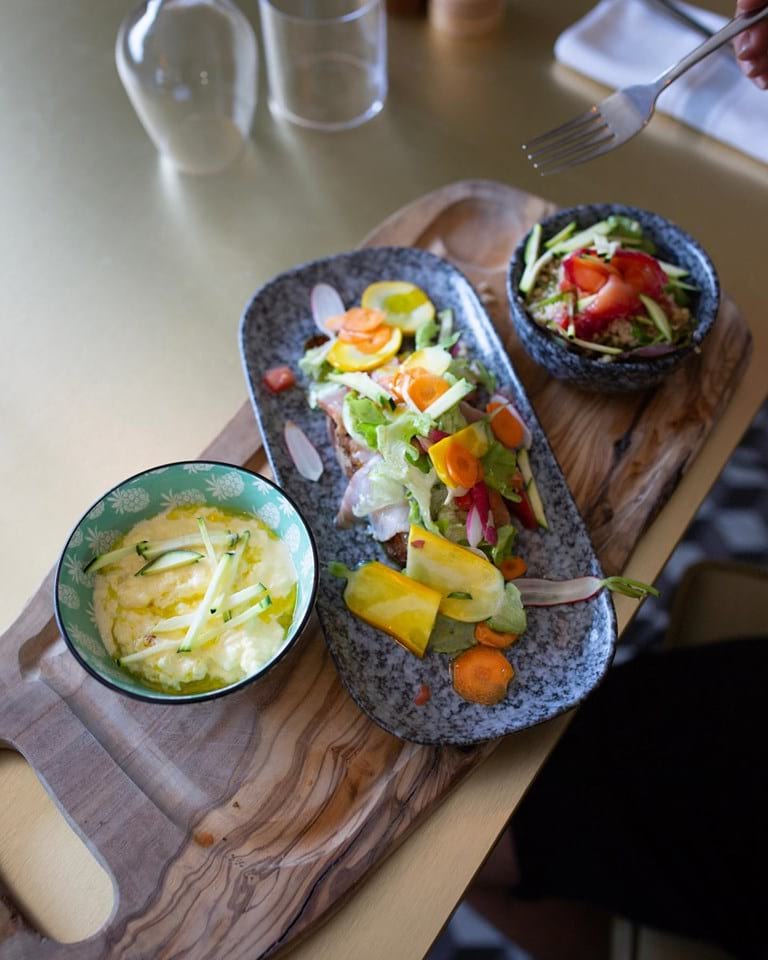 NU, CANET EN ROUSSILLON…
with Kate
Love this recently opened, organic restaurant and bar. Called Naked but you can leave your hat on… and the rest! Using 'only seasonal and fresh produce, sourced primarily from local farmers who use only organic farming methods' they do great cocktails, and the menu is original and varied with several veggie options.
Friendly waitress (Charlotte – great English, lovely smile) plucks fresh herbs from pots to garnish the dishes. Not cheap, but it doesn't feel cheap either. Loved the fact that they asked us if we wanted a doggy bag for leftovers.
25 Avenue du Canigou
Canet en Roussillon
Tel: 04 68 98 85 67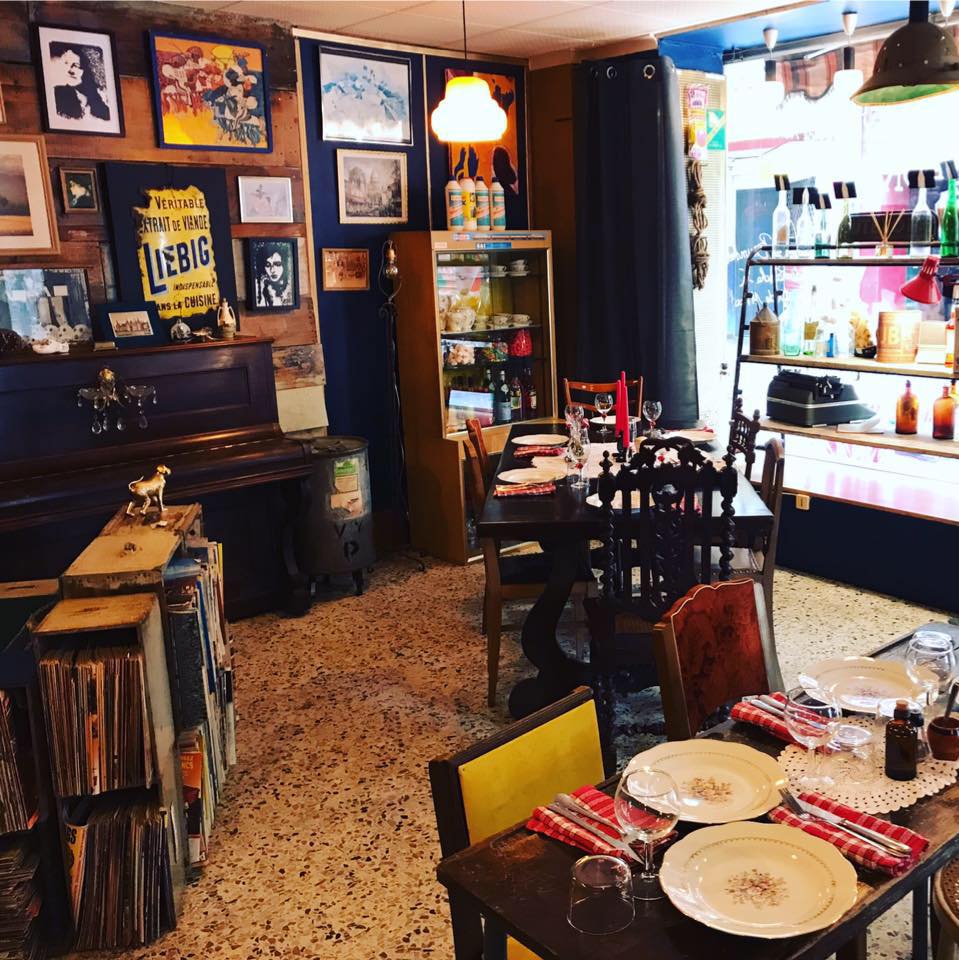 LA DROGUERIE, PERPIGNAN…
with Elaine
On the corner of rues de la Cloche d'Or and des Augustins, an unpretentious, friendly, traditional little trattoria with a shortish daily menu, and very popular with the local lunchtime crowd.
I had a fabulous smoked herring salad, zinging with flavour, and my companion was very happy with his homemade asparagus ravioli.
37 Rue des Augustins
Perpignan
Tel: 06 26 53 49 89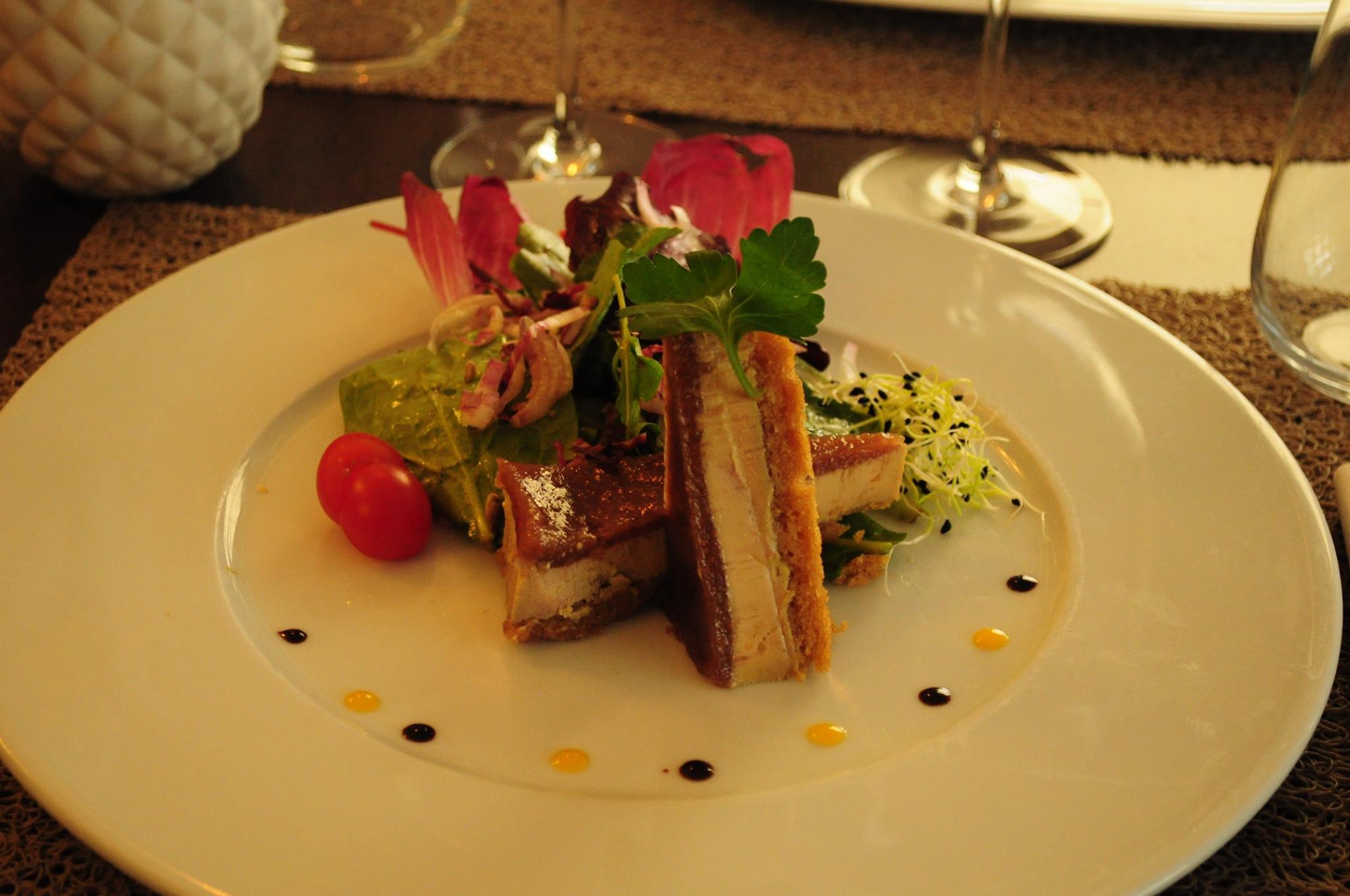 LE 35 BIS, LEUCATE VILLAGE…
with Corita
Food is always of a high standard and set in a beautiful setting. Lunch time menu is particularly good value.
35B Place de la République
Leucate
Tel: 04 68 33 92 60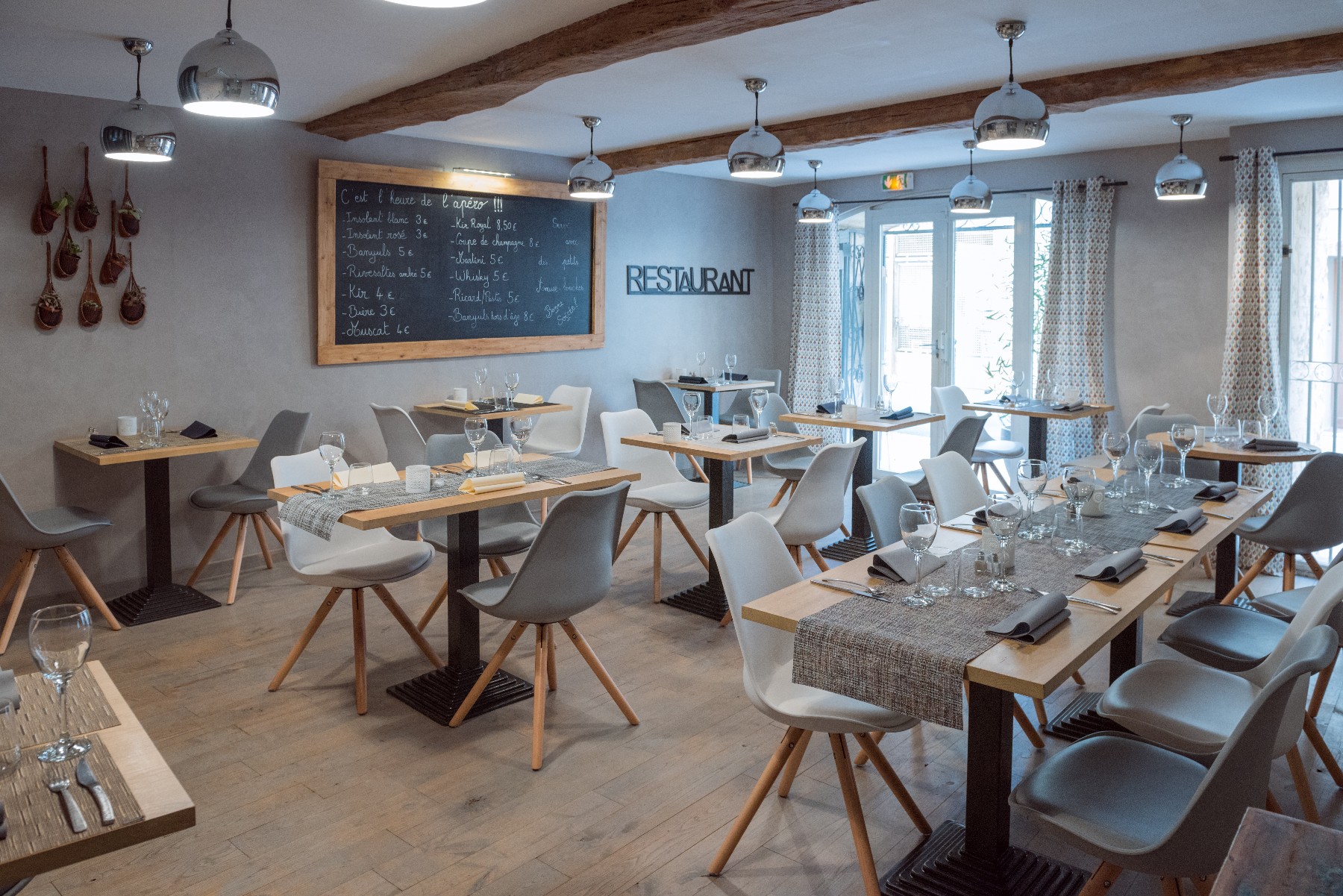 LA SALAMANDRE, SORÈDE…
with Victoria
A lovely local gem! Delicious and beautifully presented food every single time… my slow cooked shoulder of lamb last week was to die for… best I have ever tasted. The tiramisu dessert is a delightful melange including cream, caramel and lovely salty crunchy bits. Lovely wine selection as well. Very friendly English speaking owner.
Find out more here.
3 Route de Laroque des Albères
Sorède
Tel: 04 68 07 40 61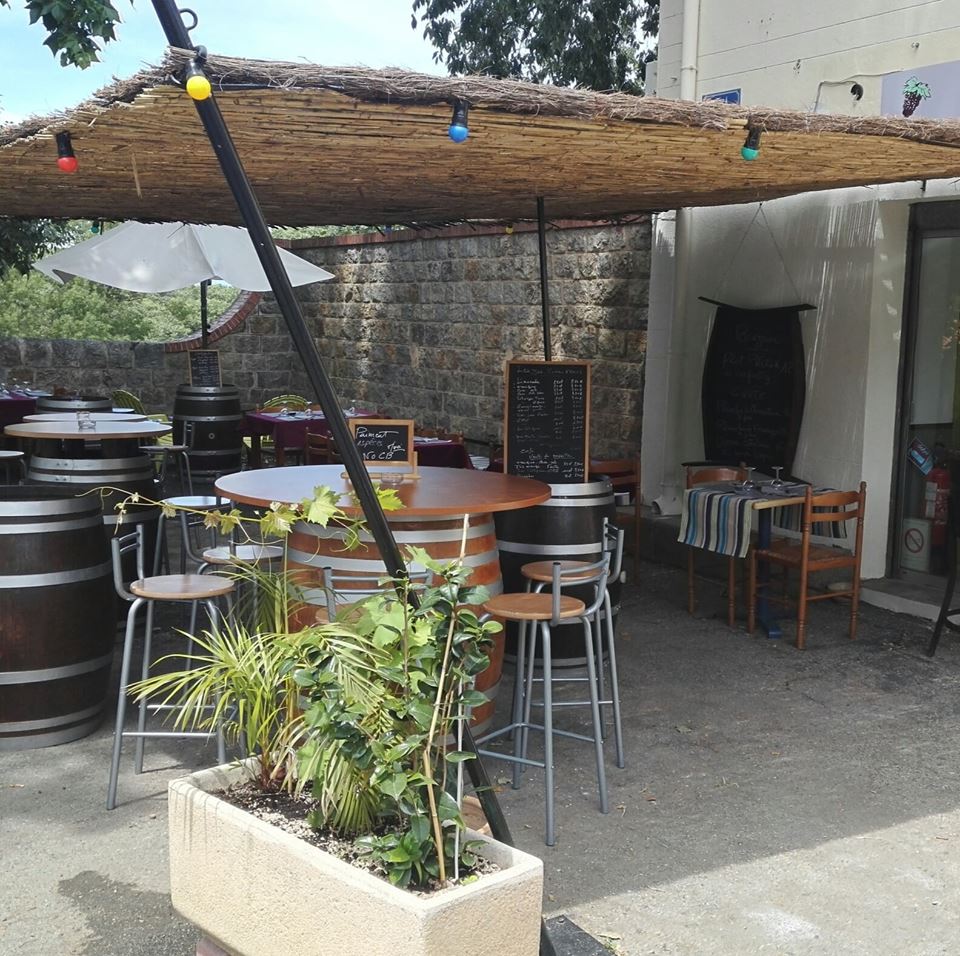 BODEGA LE 66, VILLELONGUE DELS MONTS…
with Suzzane
Love this relaxed restaurant. Great moules, friendly service and fabulous tapas!
Find out more here.
1 Place de la République
Villelongue dels Monts
Tel: 04 68 68 08 31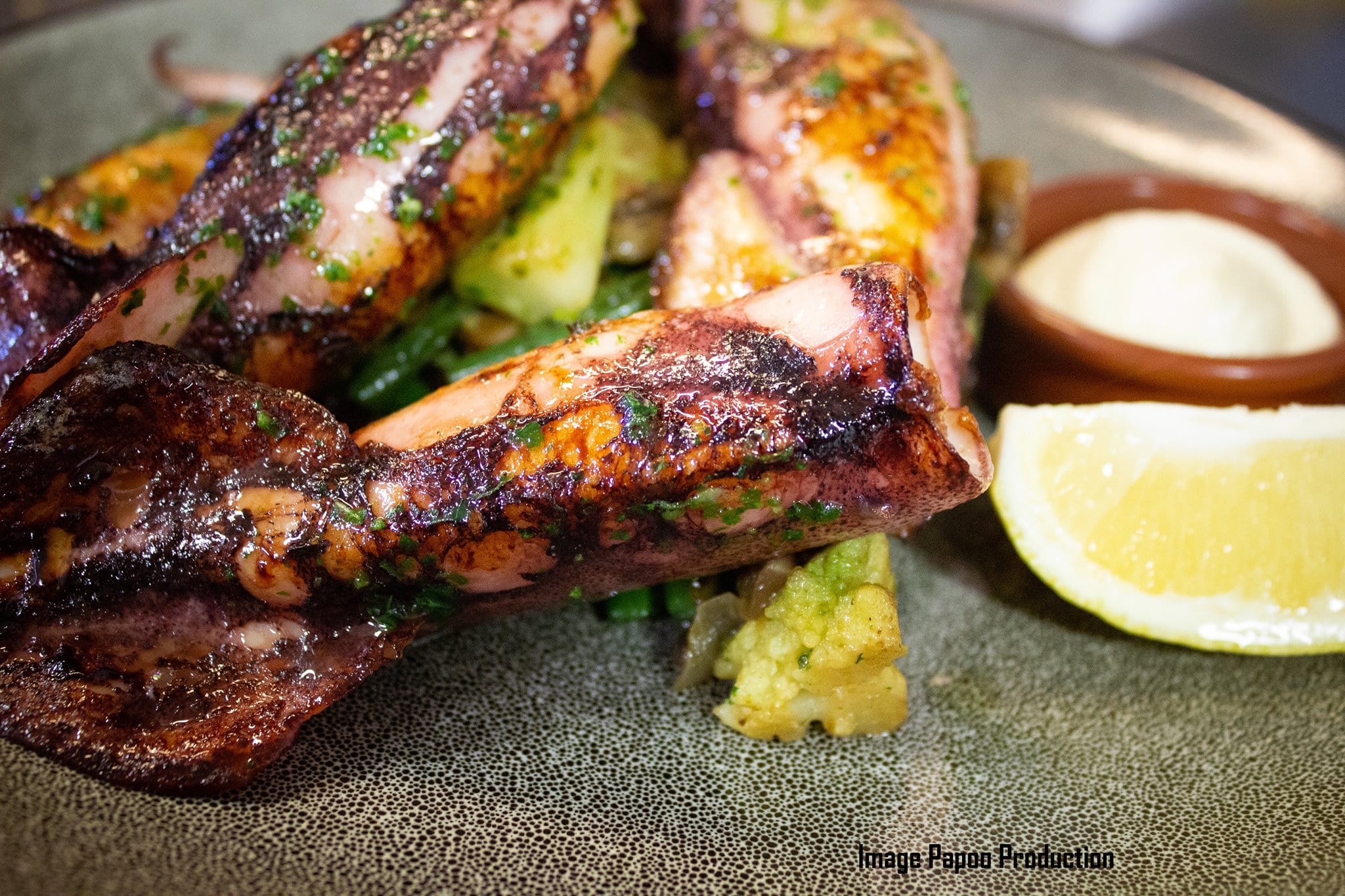 L'AXURIT, VILLELONGUE DELS MONTS…
with Malcolm
This place is about the food and the magical touch of Nico. I'm regularly disappointed when I order a steak so ordering one here was my way of testing what Nico could do with one. I wasn't disappointed this time. It was clearly excellent quality meat, cooked to perfection and served with a delicious Morrel sauce. To start I really enjoyed the aubergine and goats cheese mille feuille and the tiramisu ice cream to finish was lovely too. A really great evening of food from the 27€ menu. I will be back.
Find out more here.
29 Carrer de la Marinada
Villelongue dels Monts
Tel: 04 68 89 89 28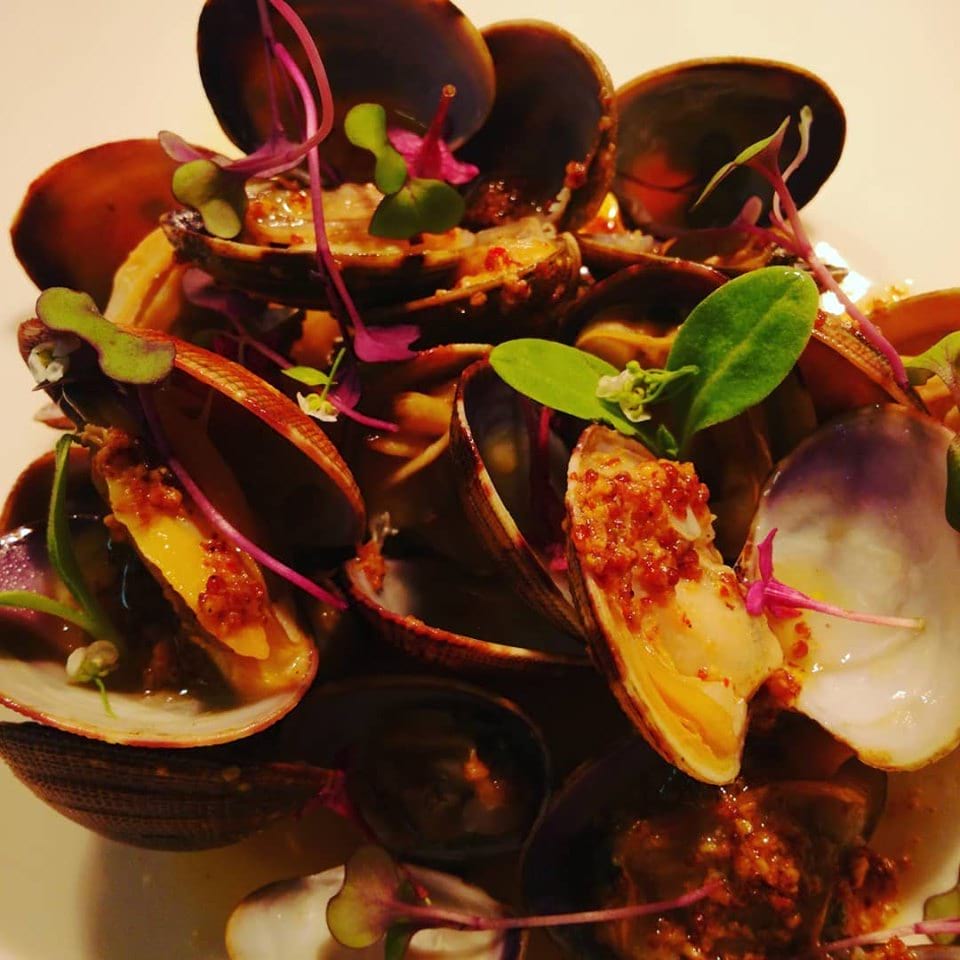 LE 17, PERPIGNAN…
with Robyn
Had a delightful lunch here. Set menu, 3 courses 25€. Delicious fresh fish for entree and main followed by a summer fruit dessert – very yummy. The restaurant has recently moved to a new location beside the cathedral and uses the courtyard beside the carillon. Listed in the Michelin guide and highly recommended.
1 Rue Cité Bartissol
Perpignan
Tel: 04 68 83 56 82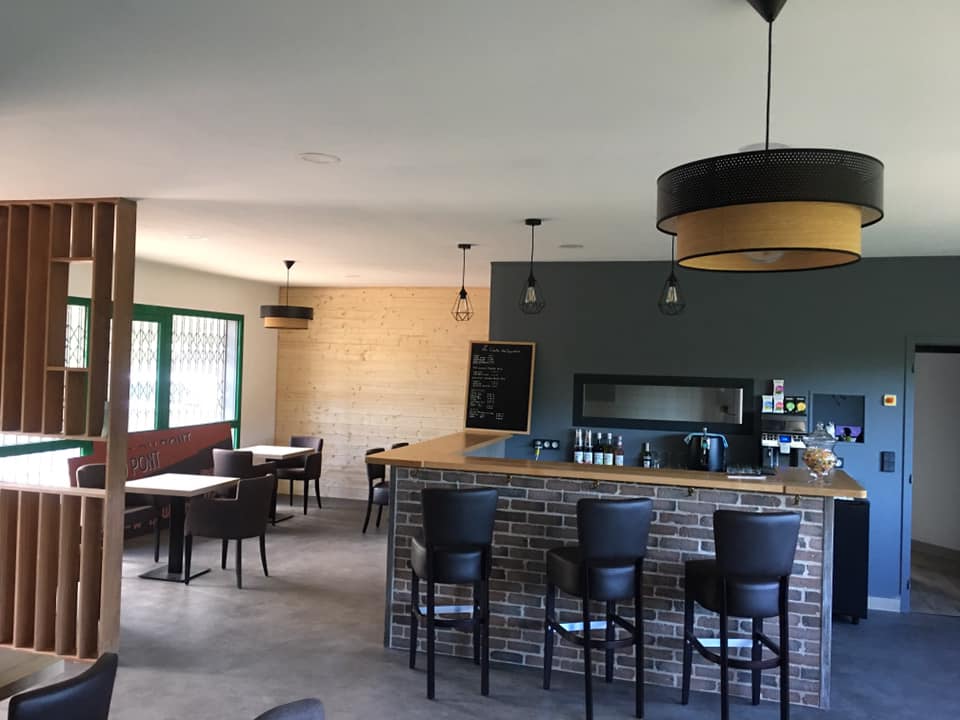 LE COURT BOUILLON, PONT DE REYNÈS…
with Sarah
Recently opened, this excellent little neighbourhood restaurant has become our local favourite in an area where not much else shines. Very good value (and delightfully short) evening menu €22. The friendly young chef uses innovative ideas in preparing delicious and, importantly, locally sourced food. Also open as Cafe du Pont for breakfast and lunch.
… and with Karen
I only found Le Court Bouillon in Reynès a few weeks ago and had a truly delicious meal there. The cooking is quite sophisticated (a lot of it bio) and a bit more varied than the standard French cuisine. The flavour combinations were quite unusual, for instance cucumber boiled in mint in the sauce of the fish dish, which gave a wonderful hint of freshness to the dish. The chef is lovely and does everything – you can really feel it's a labour of love. The menu changes each week on Tuesday, and he usually posts it up on Facebook.
D115 Reynès
Tel: 04 68 07 54 88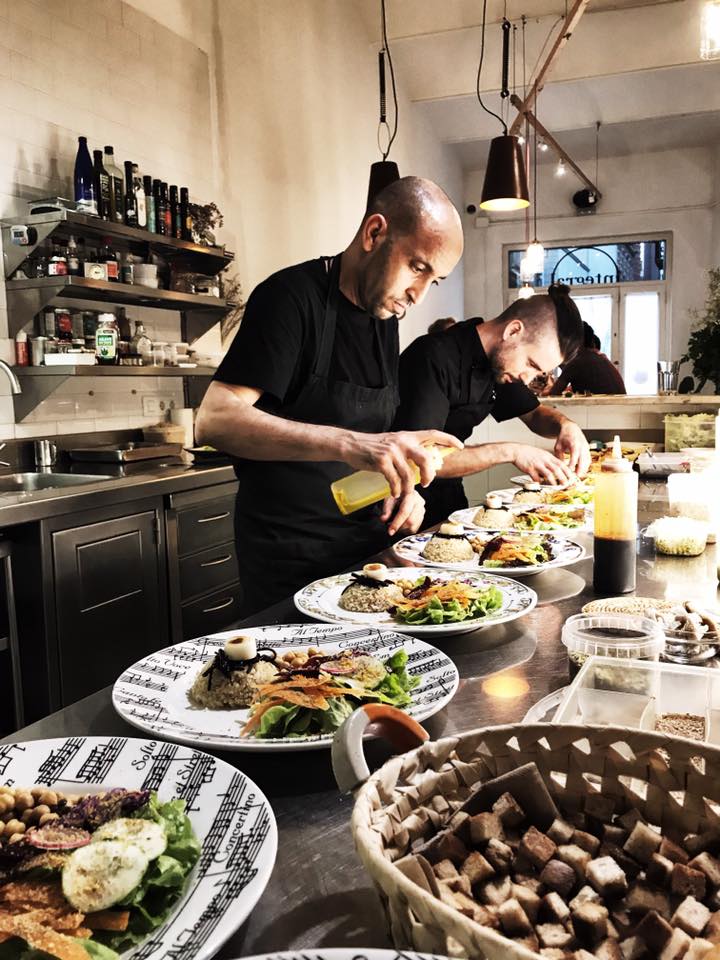 INTEGRAL, FIGUERÈS…
with Claudia
I found this restaurant via the Happy Cow App (one to recommend to all vegans or vegetarians world-wide!). No outdoor seating but a cosy restaurant serving excellent vegan food, not easy to find in this area! A different set menu every day with 2 choices (2 soups, 2 mains, 2 desserts), and drink included.
All 100% organic and vegan and the menu is really worth its price of 15,90€ which is quite moderate for the quality. I would strongly recommend to book a table (English spoken) as it can get quite busy. This being part of Catalonia, lunch service starts at 1pm!
Carrer de la Jonquera 30 (near the Teatro Museo Dali)
Figuerès
Tel: +34 972 51 63 34
ESCOLA D'HOSTALERIA DE L'ALT EMPORDÀ, FIGUERÈS…
with Martina
This is the training restaurant of the Figureras catering college. Three course menu at 13€ or delicious full 5 course 'degustación' menu for around 25€. Starts with a nice glass of Cava, served by very attentive young students from the school… Best to reserve in advance.
Que aprovechen ! (Bon appétit !)
Av. Maria Angels Anglada, 15
Figuerès
Tel: +34 972 52 55 56