Being Veggie in Perpi
The 'centre of the world' may be a little extravagant but over recent years there has certainly been huge progress in terms of eating options for vegetarians in Perpignan.
Although vegan dining remains a little trickier, most of the bigger tourist-friendly restaurants will now offer some kind of meat/fish free option, whether that be the classic goat's cheese salad, pizzas or pasta dishes.
For something a little more exciting however, here are my top tips…
---
Via del Vi
Based on the concept of slow-food, all ingredients and wines are sourced locally and organic. The menu is defined daily by the produce available, with a choice of 3 starters (1 veggie, 1 fish, 1 meat), 3 mains (idem.), 3 cheese dishes and 3 deserts. The setting is shabby chic, with open kitchen, high tables and even sofas upstairs- it wouldn't be out of place in Soho but without a hint of pretension. It's certainly not cheap and cheerful but the service is excellent, the wine is excellent and most importantly the food is excellent, with guaranteed mouth-watering and ethical vegetarian options… well worth a visit!
43B Avenue Maréchal Leclerc
Tel: 04 68 67 84 96
Facebook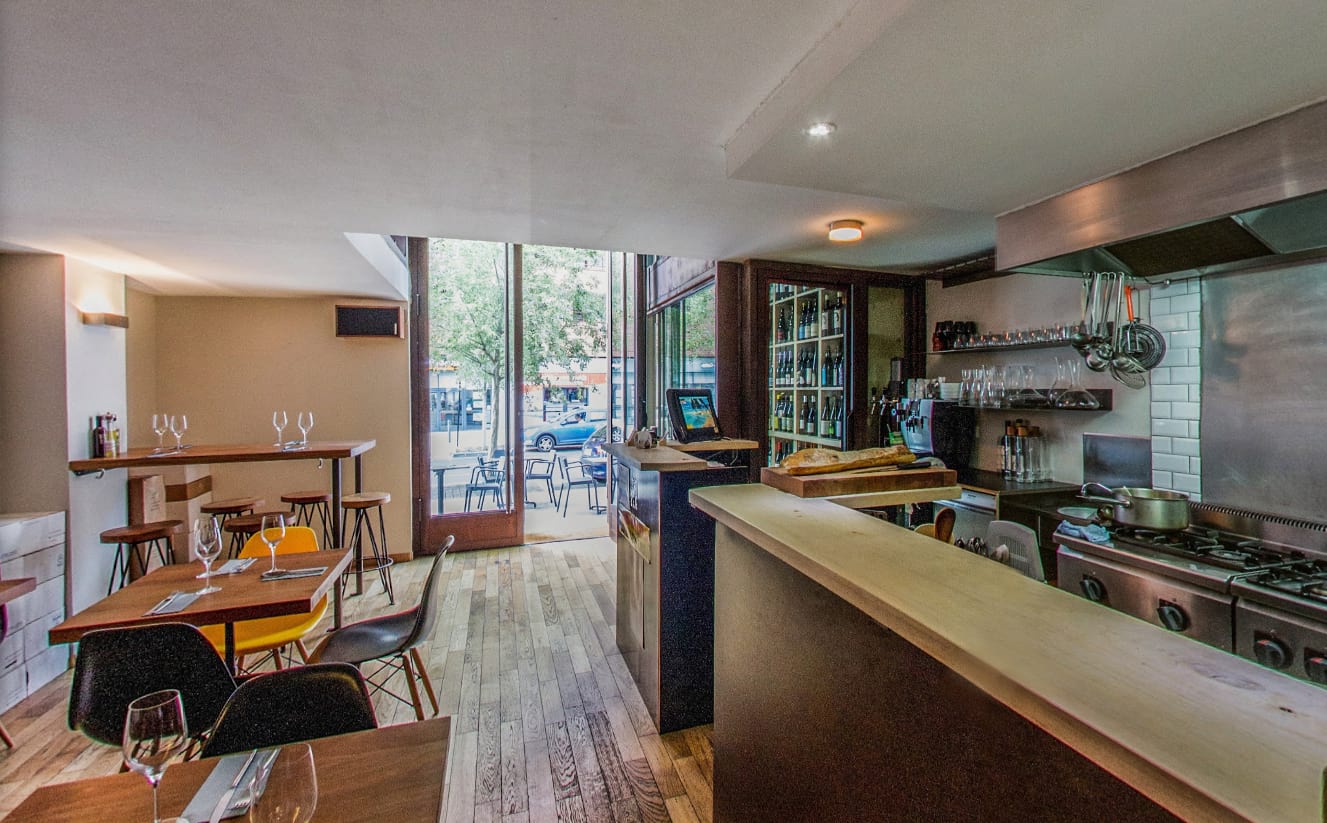 ---
La Droguerie
My favourite go-to address! A quirky setting, it's like stepping back in time and into a brocante! They have cute red-and-white checked table cloths, china plates and a menu that sets me drooling just thinking about it. Extremely reasonable prices, great veggie selection and laid-back, Italian trattoria ambiance. The menu changes regularly but the homemade gnocci is DIVINE. If it's on the menu with truffle sauce, don't think twice!
37 Rue des Augustins – 29 Rue de la Cloche d'Or
Tel: 06 26 53 49 89
Facebook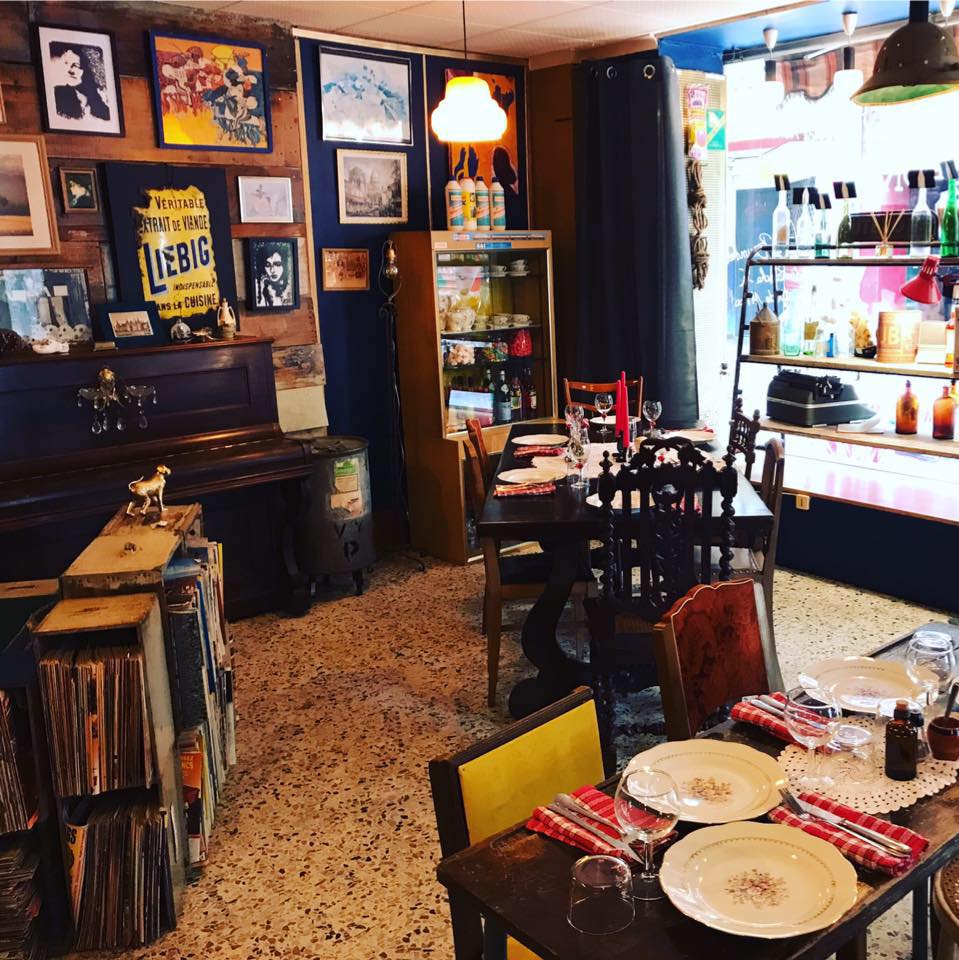 ---
Le Figuier
Although the assiette végétarienne (vegan on request) is the only option on the menu, I am never disappointed. It's the Mediterranean answer to the Indian Thali tasting plate. Seasonal, fresh, unbelievably tasty… the chef shares his passion and flare with a selection of mouth-watering goodies. And the plate changes every time you visit. Unless you have a big appetite, you don't need a starter with this and it often catches the eye of any non-vegetarians around you! The setting is beautiful, in a shady square under twinkling lights and trees. Great service and great wine too!
7 Rue du Figuier
Tel: 04 68 63 14 82
Facebook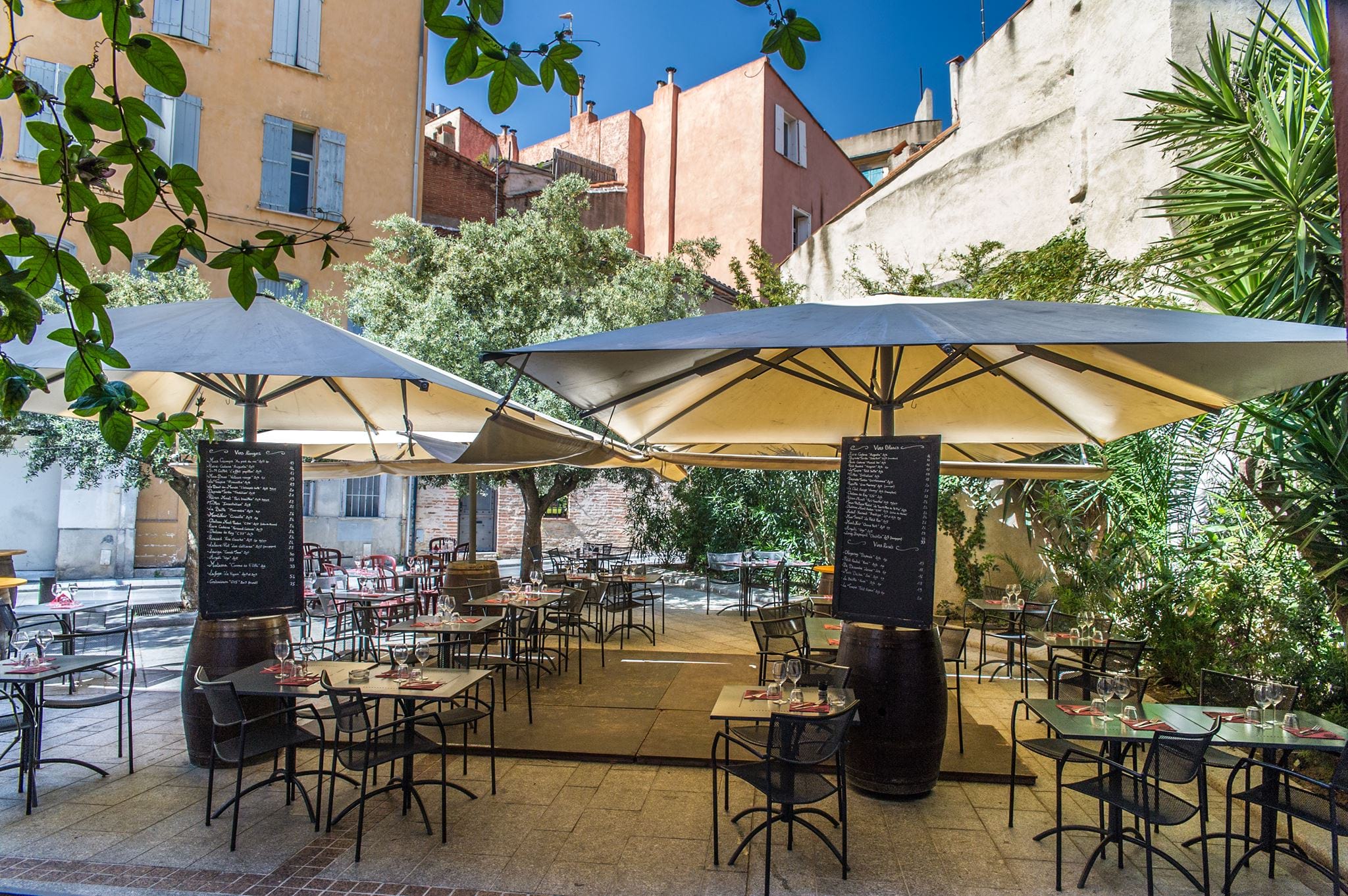 ---
Frida's
Entirely vegan, this is a quirky restaurant on the populaire place Rigaud. Inspired by the Mexican artist, Frida Khalo, the restaurant itself is something of a treasure trove, with interesting pieces at every turn. They also exhibit local artists' works. As for the food, the menu changes regularly and showcases the best from Jean-Claude and Ignacio's travels. Indian, Thai, Maghreb… you can travel the world without ever leaving your seat!
24 Place Hyacinthe Rigaud
Tel: 06 16 97 10 29
Website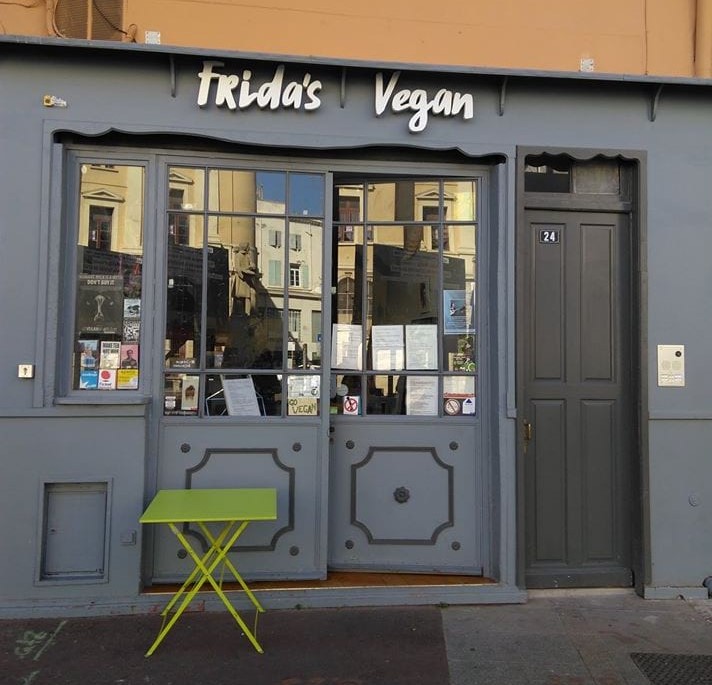 ---
New Delhi
Indian restaurants are always a safe haven for veggies and this is no different. There is a comprehensive 'vegetarian' section of the menu with all your usual favourites, palak, mutter, dahl… Authentic and spiced on request, it's suitable for chilli-champions and heat-haters.
18 Avenue du Général de Gaulle
Tel: 04 68 34 89 38
Facebook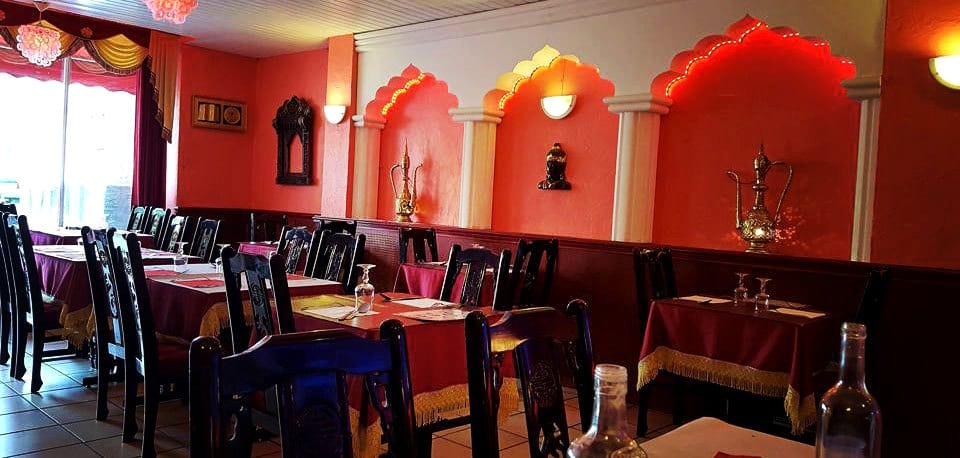 ---
L'Hibiscus
Another refuge for veggies, this Lebanese restaurant is more like a canteen really. Paper place mats and no alcohol (for obvious reasons), the focus rests firmly on the food… which is great! Fresh and tasty, with all those delicious Middle Eastern flavours… yum!
11 rue Maximilien de Sully
Tel: 04 68 34 64 26
Facebook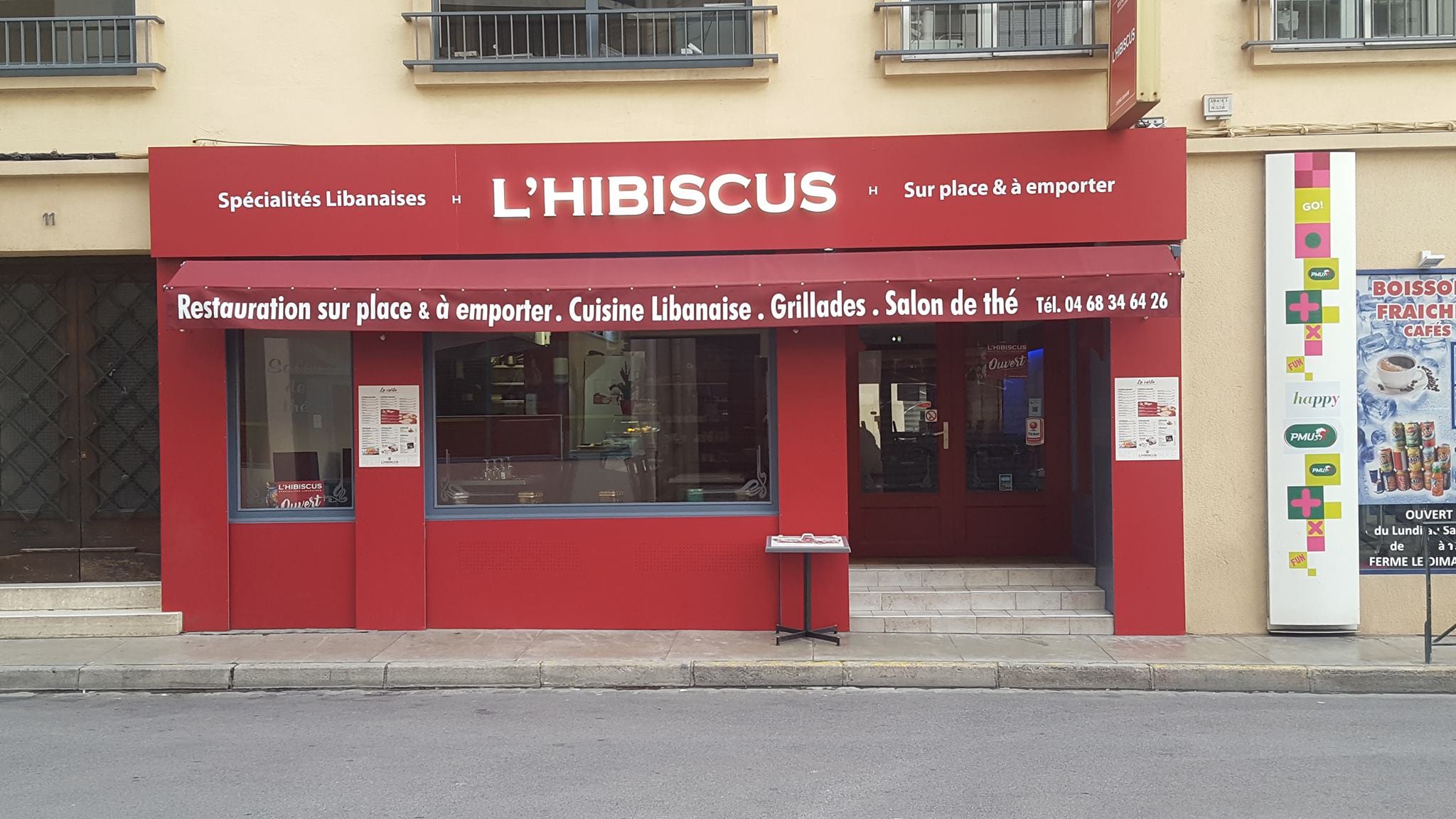 ---
Kimchi Kimchi
Following the Covid 19 crisis, this restaurant is actually closed for the moment but I'm keeping everything crossed that it will reopen soon, and including it in this article so if it does we can all give it the support it deserves. Tasty Korean street food, the menu is limited to one veggie option and one non-veggie option but it's always delicious. The downstairs area is reminiscent of the street market environment with high tables, and Korean pop culture. Upstairs you can dine on traditional low tables, seated on (very comfortable) mats!
5 Rue Fabriques Nadal
Tel: 04 68 34 62 97
Facebook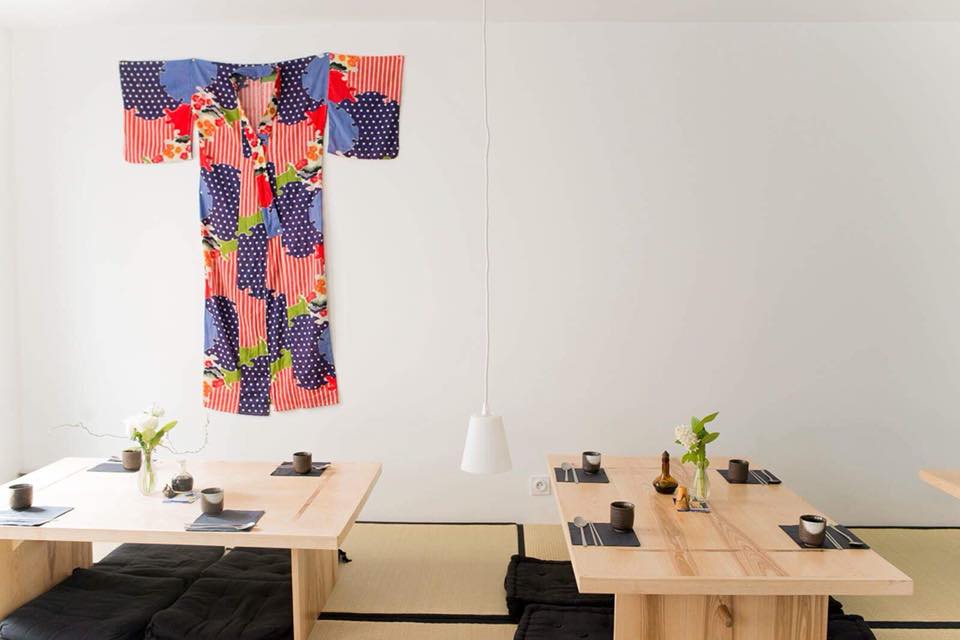 ---
Jusu
Hidden behind the Parking Central, this gem is a firm favourite with the locals in the know. Whatever your dietary preferences, the tasty, organic, 100% vegan dishes are un régal (a delight). Tarts, quiches, salads, freshly squeezed juices… Fresh, healthy, filling and above all, délicieux! Lunch only.
1 bis rue Pierre Curie
Tel: 06 95 30 00 66
Facebook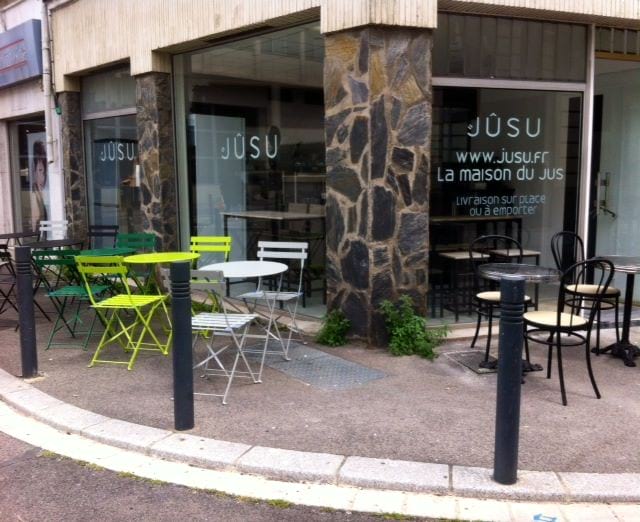 ---
Nu
This restaurant isn't actually in Perpignan, but in Canet en Roussillon, a 15 minute drive out to the coast. Entirely organic, including the bar, Nu is the perfect blend of laid-back stylishness and ethical values- not an easy combo to pull off. Inspired by the chef's extensive travels around the world and using only the finest organic, locally sourced ingredients, the menu always has something to suit vegetarian diners. Even better, owner Daniel is English meaning that nothing gets lots in translation.
25 Avenue du Canigou, 66140
Canet en Roussillon
Tel: 04 68 98 85 67
Facebook