From December 3rd, 2022 to January 8, 2023, the Cave of Fontrabiouse will be all dressed up for Christmas!


Take an exciting journey underground, in the heart of an 'enchanted forest' to Santa's secret village and discover or rediscover the dazzling Cave of Fontrabiouse with Christmas lights to highlight the magic of Christmas!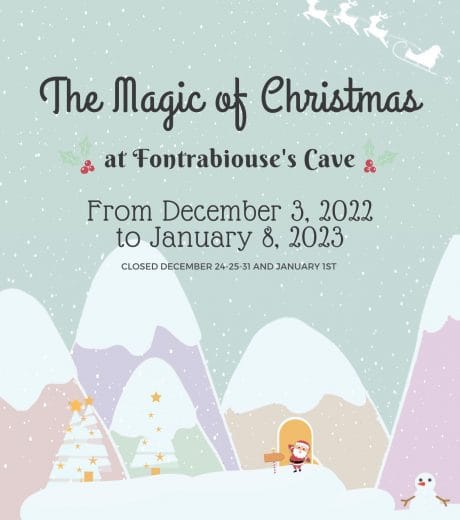 Head up into the mountains to Fontrabiouse, near Formiguères, impressive caves discovered in 1958 during the exploitation of the marble quarry that dominates the village. The Grotte de Fontrabiouse is set on two levels, a fascinating and perfectly preserved underground world with the instructive guided tour.
Underground lake, hundreds of stalagmites and stalactites in a spectacular array of colours – and perfect conditions for maturing wine, so you can even taste as you visit!