DAUGHTER OF CATALONIA
by Jane MacKenzie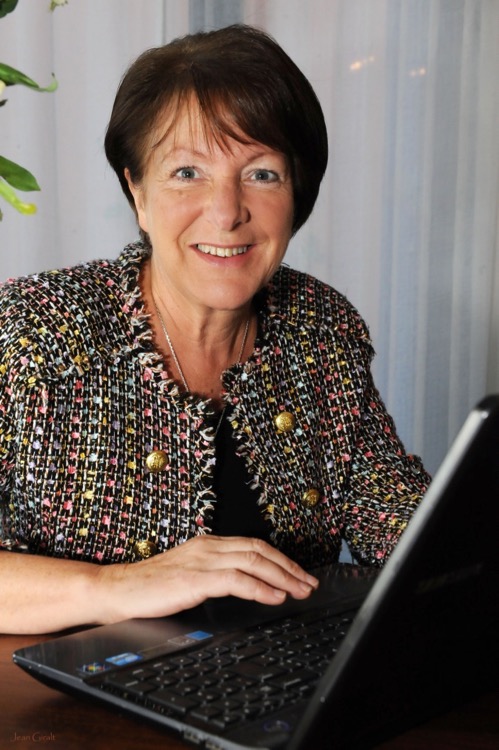 Reviewed by Kirsten Mackintosh
Home is not necessarily where you were raised. After years in the Roussillon its lucent sun shows in your complexion, its hearty wines sweeten your blood and its extraordinary inhabitants become your friends.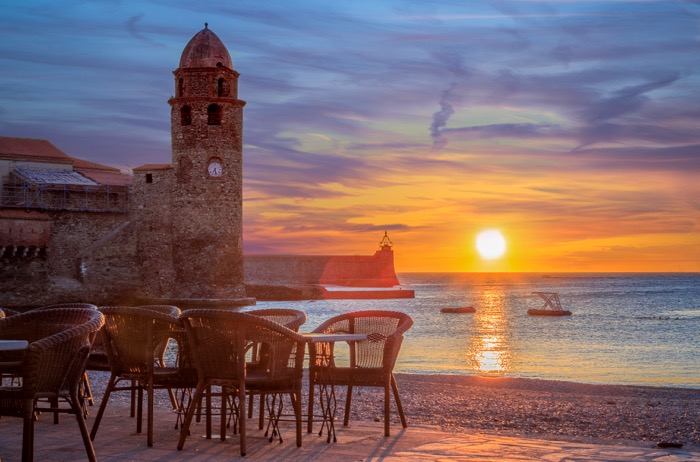 As foreigners here the transition is not without its pitfalls but the recompense is immeasurable.
Every day we wake here, we look out to a landscape of irregular contours, to vineyards full of fat grapes and to colours of kaleidoscopic beauty. We view this landscape perhaps not as our own, but as one that has been generously shared with us by a people of great spirit and benevolence.
We treasure this place. We strive to find a balance between championing it whilst keeping it for ourselves.
For those of us who choose to live here, the choice in itself is statement enough. It is a lucky few who can find the words to justly describe what this place means to us and (for a wider audience) what it is to live on the Côte Vermeille.
I had the fortune recently to read the novel 'Daughter of Catalonia' by Jane MacKenzie and it succeeded in doing just that. I started to view my own life here as all the more colourful.
A peripatetic career in education saw Jane working in places as far flung as Bahrain and Ghana.
She then found Collioure and knew she didn't want to be anywhere else. She is now resident here and her fluency in French and a love of the odd glass (or two) of rosé means she has become a much loved member of the community.
She had always had the call to write a novel and the timing was serendipitous.
Having spent the majority of her adult life in the Highland village of Plockton she now had two grown up children and the liberty to put pen to paper.
Finding herself in Collioure where everyday tales become the stuff of vivid legend was a writer's dream. Speaking with the older generation of locals she became taken with tales of the rousing history of Catalonia, in particular the period between the Spanish Civil War and the Second World War. She knew this was the story she wanted to tell.
Rather than dwell on hardship she wanted to tell a story that ultimately concluded with a positive, happy ending. What stands is a tribute to the Catalan mentality. A tribute to their bloody mindedness, their magnetism, but moreover to their passion; Virtues that prevail to this day.
Daughter of Catalonia is the story of Madeleine, a young woman of Catalan heritage who has been living a staid existence with her grandparents in England.
As a six year old she was forced to leave occupied France with her mother and brother while her Spanish-born father stayed on to fight and ultimately die in the Resistance.
Her Catalan heritage is of bitter shame to her Grandparents and is rarely discussed. After the death of her mother she returns to the south of France, intent on finding some answers as well as a sense of patrimony and a sense of self. The year is 1958, a time of great hope and abiding peace.
What follows is a voyage of self-discovery and an opportunity for Madeleine to determine whether the same impassioned fight that underpinned her parents' relationship is also in her own nature.
For a first novel the character development is rich and laudable. Jane's observations of the English, the Parisians and the Catalans are delightfully accurate.
A sense of relativity is one of the benefits, if not the joys of being an outsider here and Jane manages to convey the idiosyncrasies of each culture with aplomb. It is in fact the vivacity of the characters that tempers the uncertainty of its post-war setting.
The heroine, Madeleine, is naive, sensitive perhaps, but has a resilient Catalan backbone which fortifies her against the disquieting discoveries of betrayal and vengeance that make up her family history.
The people of Vermeilla, the fictional town in which the plot is set, are as you would find them now. You recognise them today in the boulangeries and boulodromes or propping up the bars. You see them in the laughter lines and inextinguishable twinkling eyes of Catalan faces. This sense of the regional character is what makes the book so relevant today, especially for those of us who live here.
While Vermeilla may be a product of the imagination, the area which surrounds it is all real. Jane took the decision to create a fictional town as a mark of respect. She didn't want to do a disservice or get even the smallest detail wrong. The central characters do however make it to Collioure, Port Vendres, Amélie-les-Bains, the Vallespir and Céret. There is a certain thrill at the recognition of a street or landmark. You almost feel like you are walking alongside them.
Parallel to this however is the reminder that while these are the same sun-filled towns we love and call home, they have endured some very different times. A series of well-constructed flashbacks reveal French Catalonia as a thoroughfare for treacherous migration with patriotism coming under fire from both the Franco regime and Nazi occupation.
But in the midst of disruption people sustain and where Jane thrives is in her descriptions of life's small pleasures; the pleasures which the Catalans still revere and uphold to this day. The region is brought to life through a series of sensory vignettes. You will feel the Tramontane on your face, taste the sugary Banyuls in your cheeks and look for that Roussillon sun at your window.
People have questioned whether Daughter of Catalonia is a love story. Certainly our heroine finds budding romance in the midst of coming to terms with her parents' own ill-fated love affair. The conclusion is compassionate and full of optimism. But upon finishing you can't help but wonder if it's also Jane's own love story. For the place she now calls home.
Order the book via Amazon here.
P-O Life receives a few cents from Amazon if you use the link above.