No More TV Licence Payment in France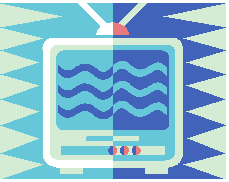 The 'contribution à l'audiovisuel public' (TV Licence!), to be found on the same bill as your Taxe d'habitation, is to be abolished permanently from 2022, a saving of €138 per year in mainland France or €88 in overseas territories.
Nearly 23 million households are currently liable for this tax., so the financing of public broadcasting will still be necessary, but is to be funded by the various media in the future.
« La contribution à l'audiovisuel public sera supprimée de manière pérenne dès cette année et le financement de l'audiovisuel public sera assuré dans le respect de l'objectif à valeur constitutionnelle de pluralisme et d'indépendance des médias »
In the past, TV licences were added to the Taxe d'habitation bill, with an opt out box on the first page of the annual tax declaration, for those who didn't have a TV.
TAXE FONCIERE & TAXE D'HABITATION
THE PHASING OUT OF TAXE D'HABITATION FOR 80% OF FRENCH RESIDENTS?