By Ellen Turner Hall
---
The Cave des Dominicains in Collioure is host to a new exhibition of dramatic paintings by Muriel S. which portray nature charged with energy on the Mediterranean and Cotentin coasts.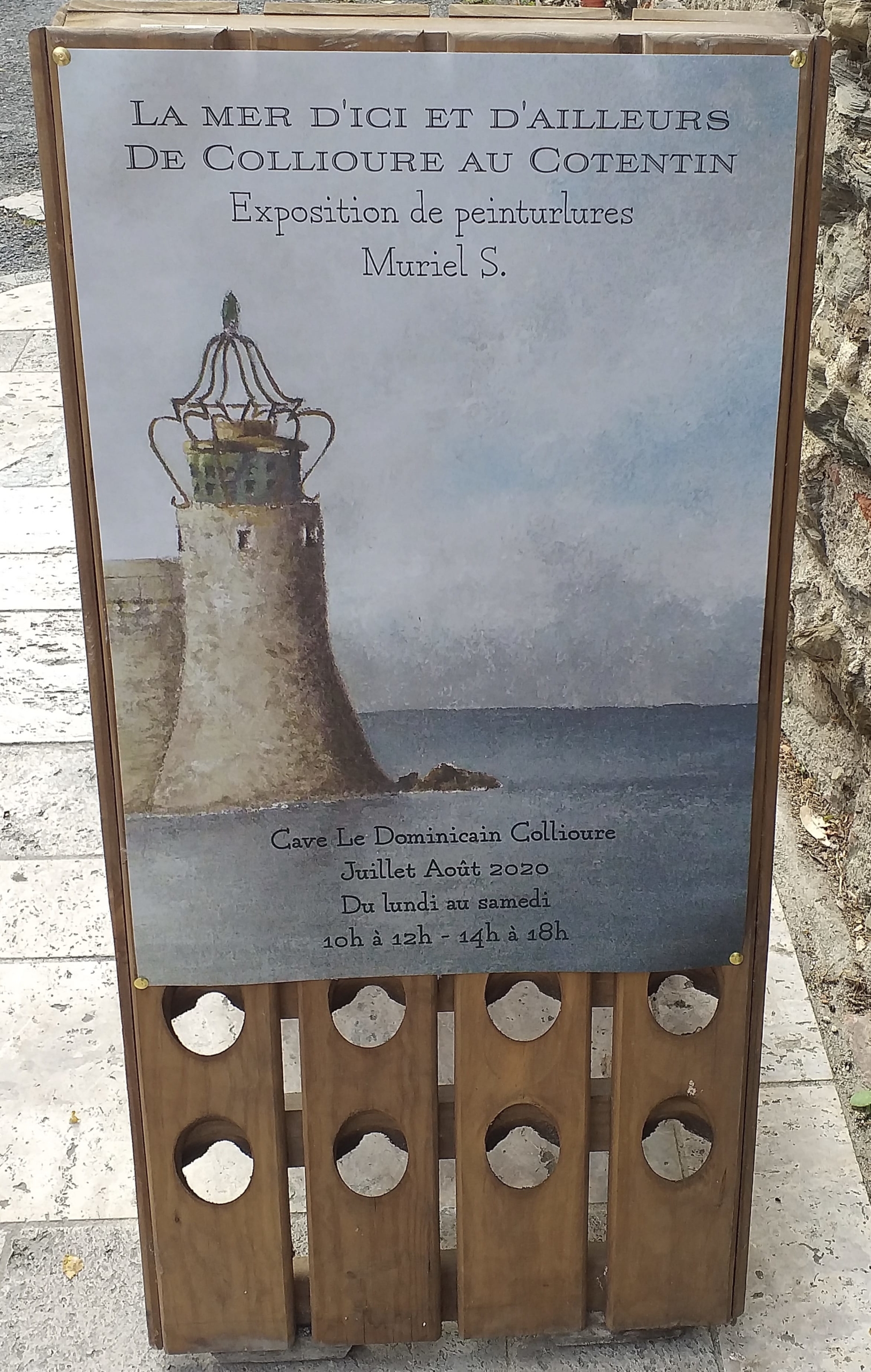 Sea and sky, light and shadow, blue and grey. The painter's vision and palette flirt with minimalism, but a close look reveals great movement in the upheaval of waves and banks of clouds like unruly mobs threatening riot and revolution.
In Collioure the Fauves explored light and movement. Muriel S. does the same but with the muted colours of winter. Her true subject is the force of nature. The wind becomes a third protagonist in the portrait of two seagulls holding a heated conversation in mid-air. On the Etangs of Canet the landscape is reduced to a line of black trees while the watery reflection of clouds fills the foreground with foreboding. In the Cotentin paintings, cows graze the grass growing right up to the shore. Even the well-known sights of Collioure become somewhat unfamiliar as if viewed from a passing cloud.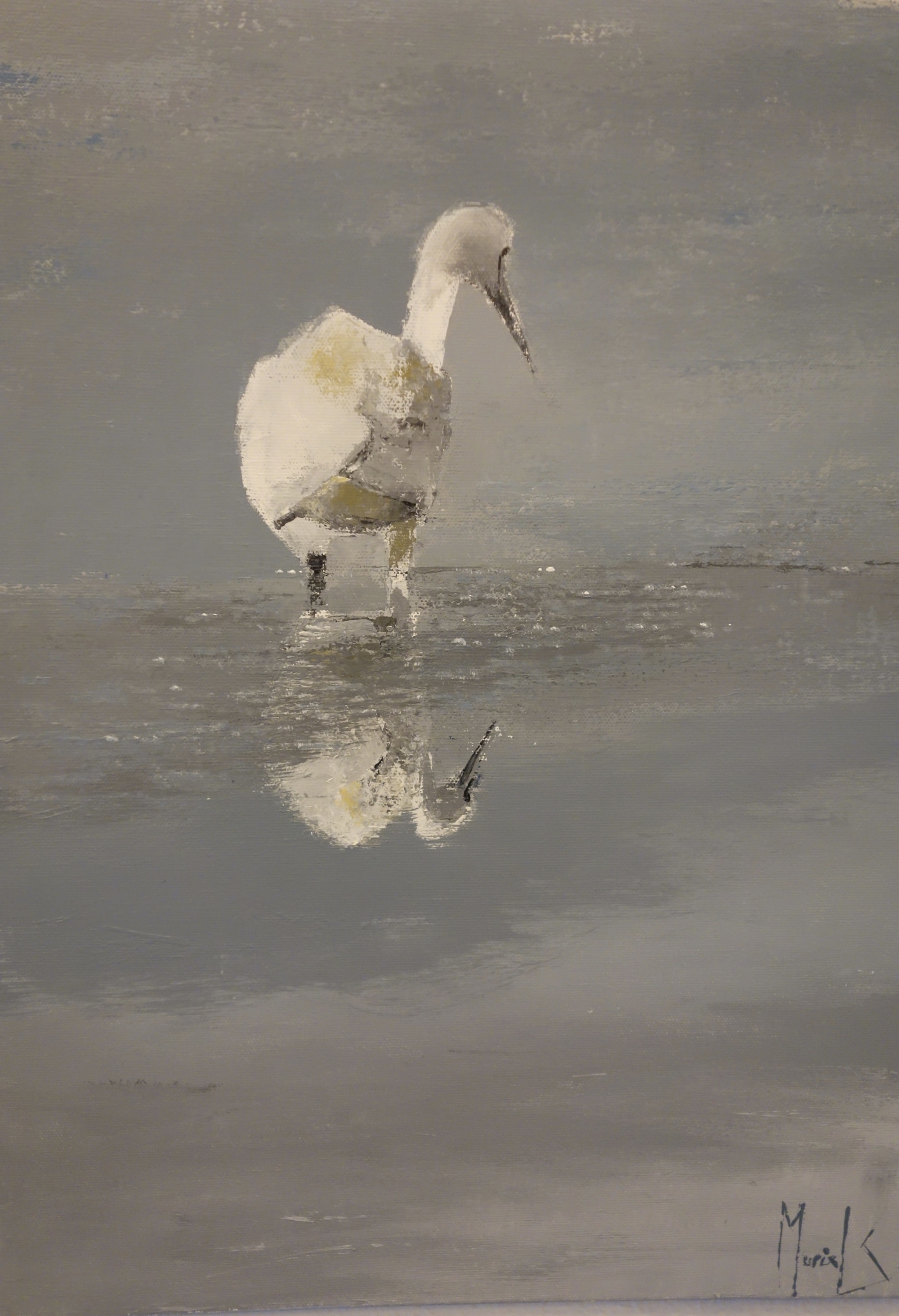 "Peinturlures", the subtitle of the exhibition, exists in no dictionary, although the verb "peinturer" connotes splashing, smudging, daubing, a careless way of applying paint to canvas. Muriel S.'s works are anything but careless. Just as nature produces an infinite number of colours, the artist's array of greys and blues are lifted by subtle touches of white and ochre to highlight a horizon, a shore line or a host of clouds.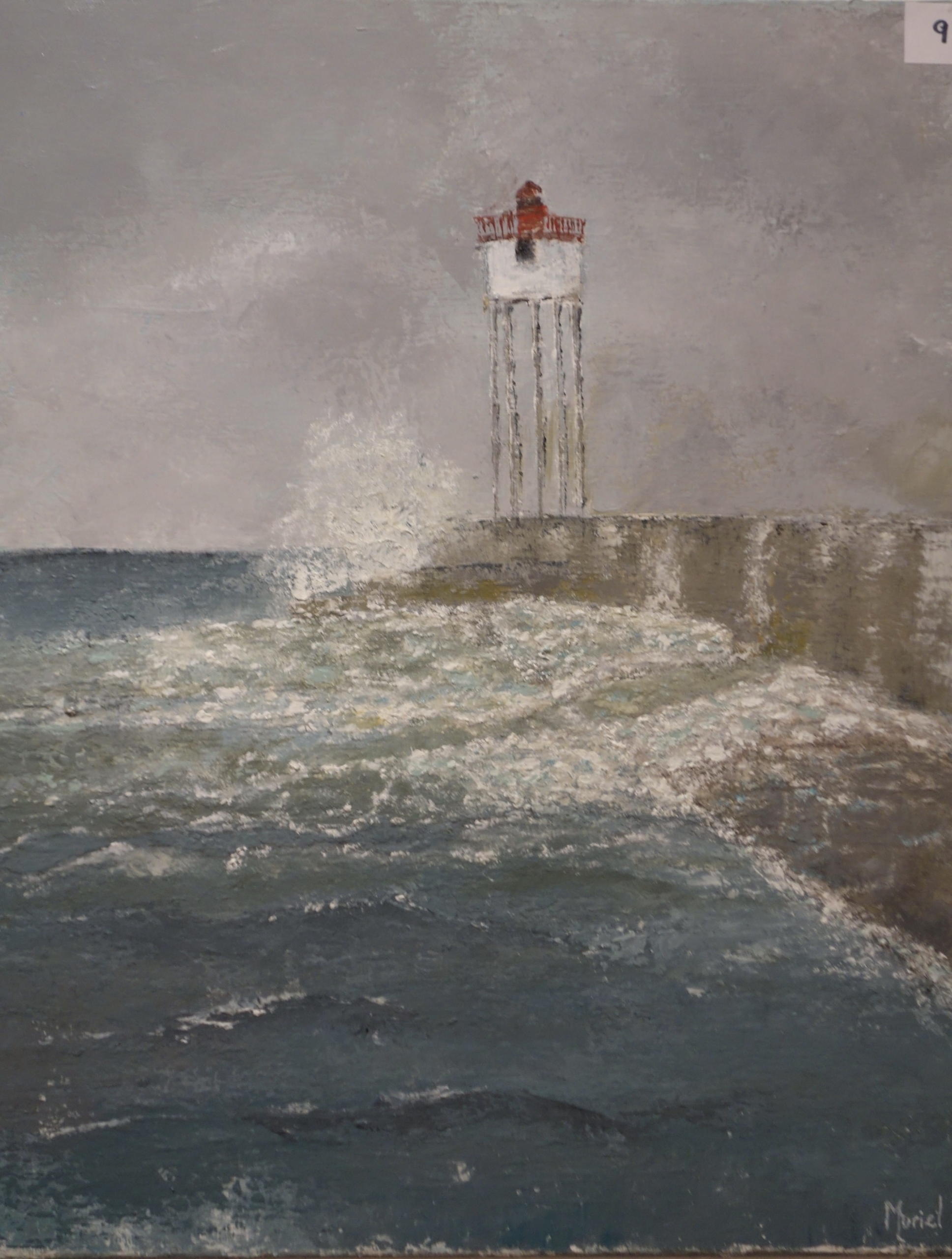 The exhibition is open from Monday to Saturday from 10h00 to 12h00 and 14h00 to 18h00 throughout July and August.
While you are there: Why not sample the wines produced by the Dominicains? Right next door is the Musée d'art moderne with a show featuring the sea and a programme of activities that also runs until the end of August.