With Elaine Jacobs
---
Anyone who still thinks that jazz is just for "old fogeys" hasn't been paying attention!

The annual Jazzèbre festival embraces inclusivity and outreach — not only in Perpignan, but in communes throughout the P-O. You can enjoy events in well-known venues, and also in unexpected places — including, for the first time, la Chapelle du Mas Riquer at Cattlar and Ste Colombe de la Commanderie.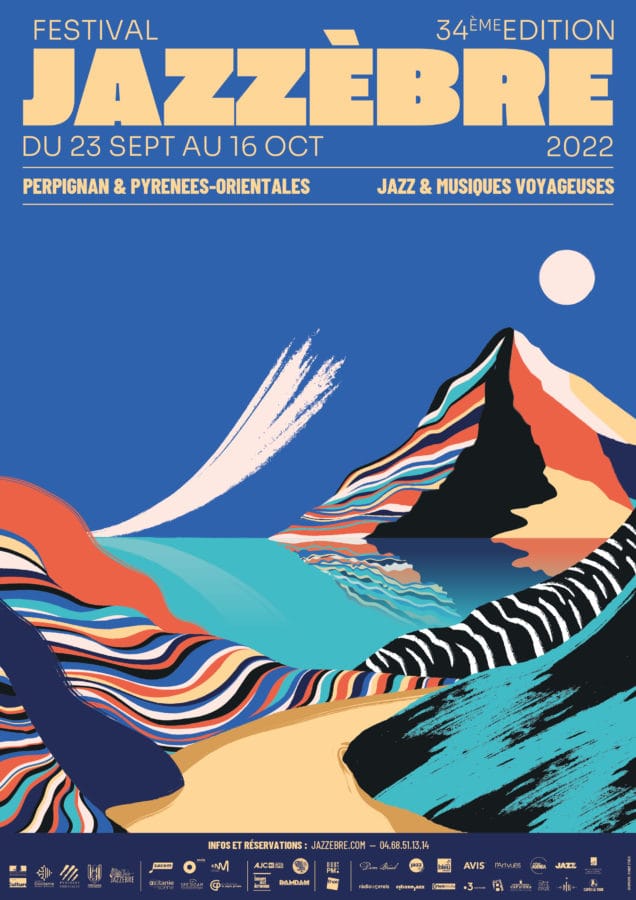 Along with international stars, you can also hear emerging talent – with an emphasis, this year, on parity for female performers. Look out too, for balades, picnics, workshops and documentaries for all ages, families and youngsters; performances from the La Fanfare des Zah-Zuh (11-17 year-olds) and students from the Conservatoire.
Click HERE for a fabulous taster of what you can expect!

You can see and hear more at the Soirée de Présentation, featuring Charivari d'Occijazz #10, on Friday, 16 September And don't miss the Soirée d'Ouverture a week later, with Guadeloupean Moïse Polobi and the Gwo Ka Masters. (Fans of the BBC's Death in Paradise will no doubt jump at the chance to hear the Music of Paradise live at the Casa Musicale!)

The Jazzèbre brochure is a fount of information. Go to the middle pages for the fixture list, which will also direct you to relevant pages. You can pick one up at any Office de Tourisme or, alternatively, find it ONLINE [/vc_column]