King of the Canyon
by Laura Mclellan

Writing for P-O Life has many, many perks but one of my personal favourites has to be testing out the activities provided by our fabulous partners. I've had the pleasure of discovering concerts, conferences and, this week, canyons!
As the rain clouds gathered on Thursday morning, I jumped in the car with two adventure-loving pals and headed up to the ominously-named Pont du Diable (Devil's bridge) in Céret to meet up with our guide from Extérieur Nature.
Without mentioning any names, some of us had too big an ego for the Discovery option, and others too little courage for the Extreme, so we settled on the middle ground of the Canyoning Challenge. And we were not disappointed!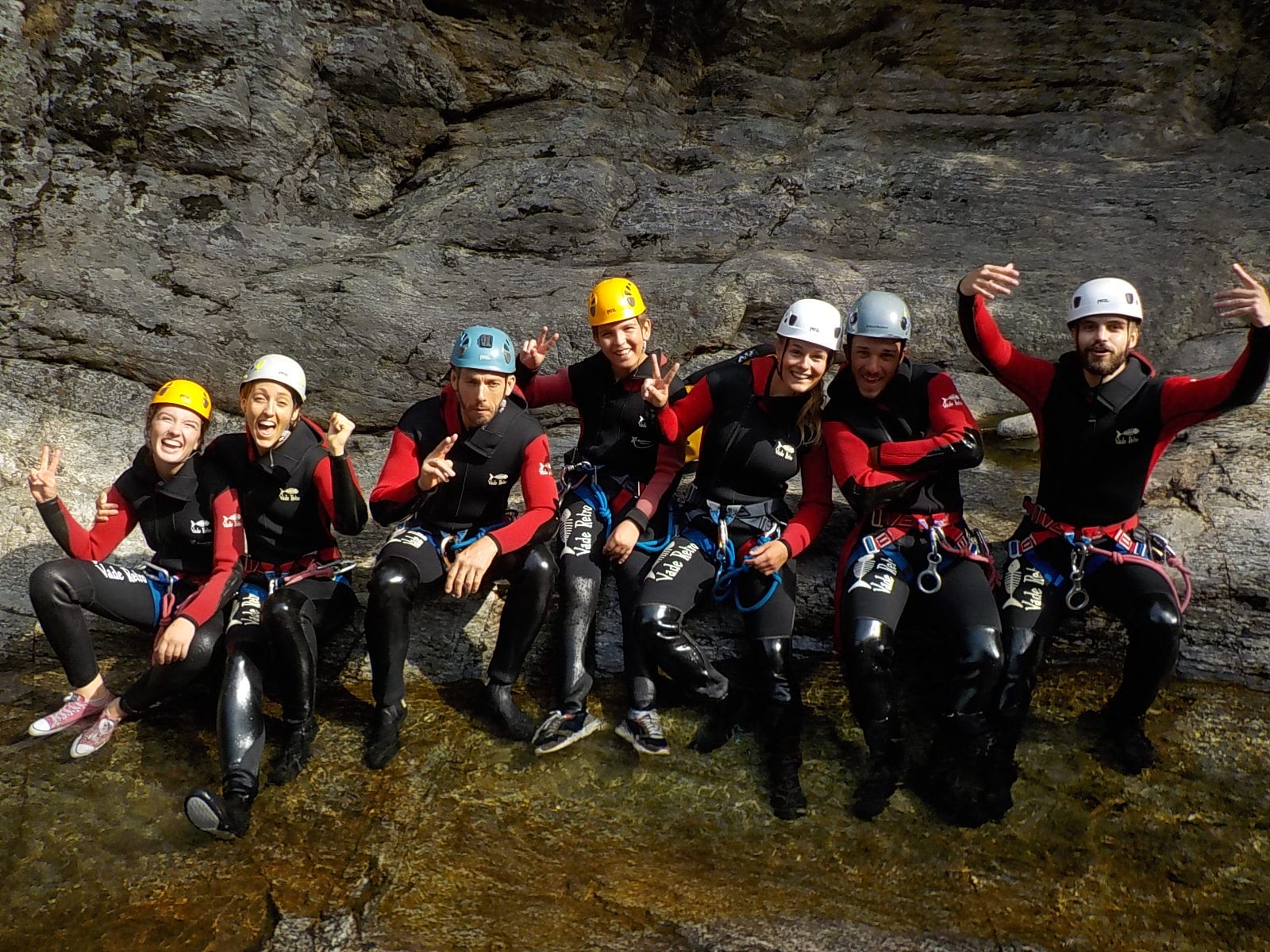 The Gourg des Anelles, above the village of Céret, offers spectacular views and a taste of nature at its finest. After a thorough safety brief and equipment check, Lili lead us to the start: a 27m abseil no less! It certainly set the par for the course and got the heart pumping from the start.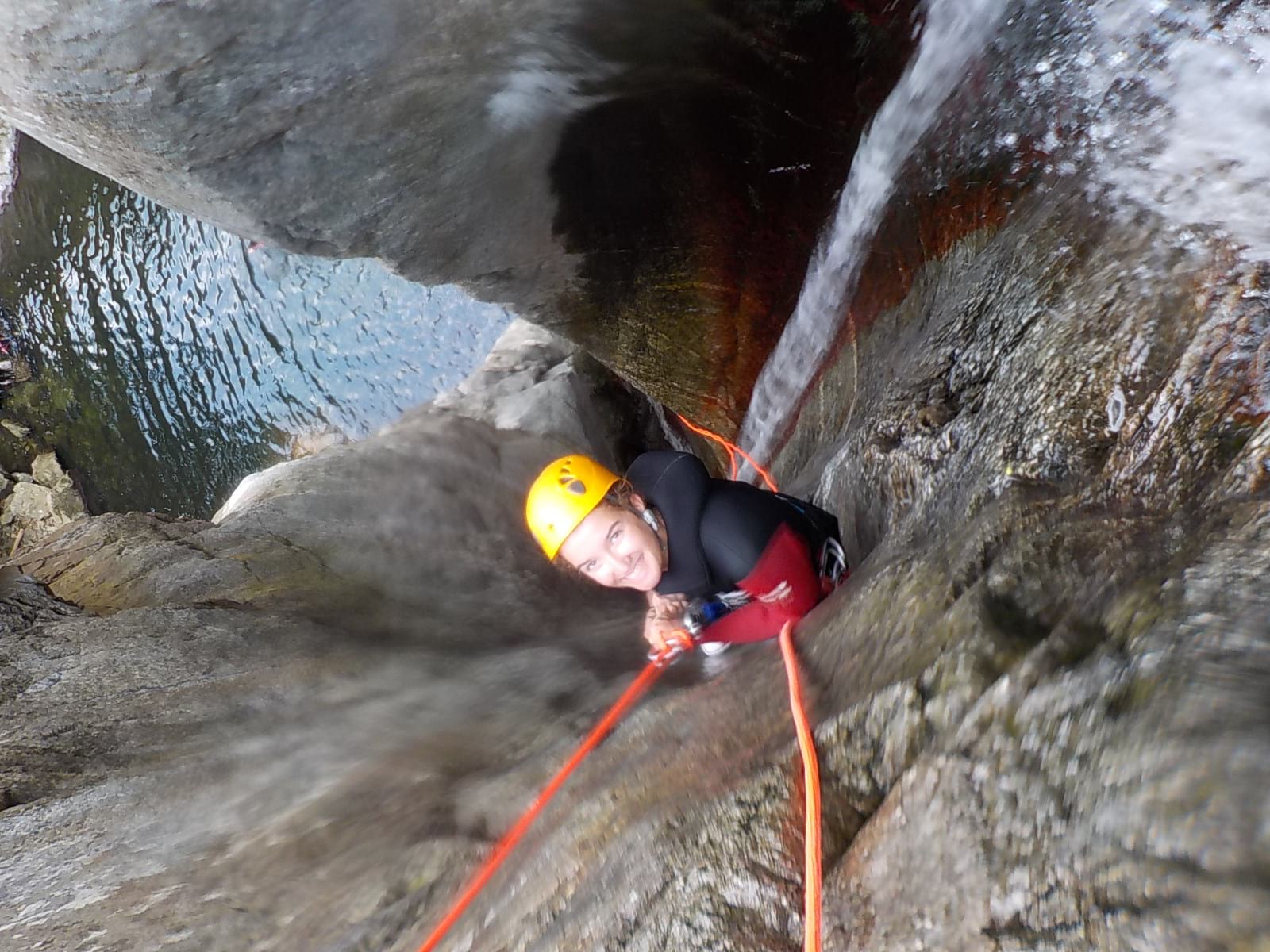 We then followed the river as it made its way down, over, under and through the foothills of the Albères mountain range. At times we walked in the shade of trees along the banks, at times we swam in crystal-clear pools. And of course, as the river runs down to the sea, we found ourselves sliding down natural slides that rival any man-made water park.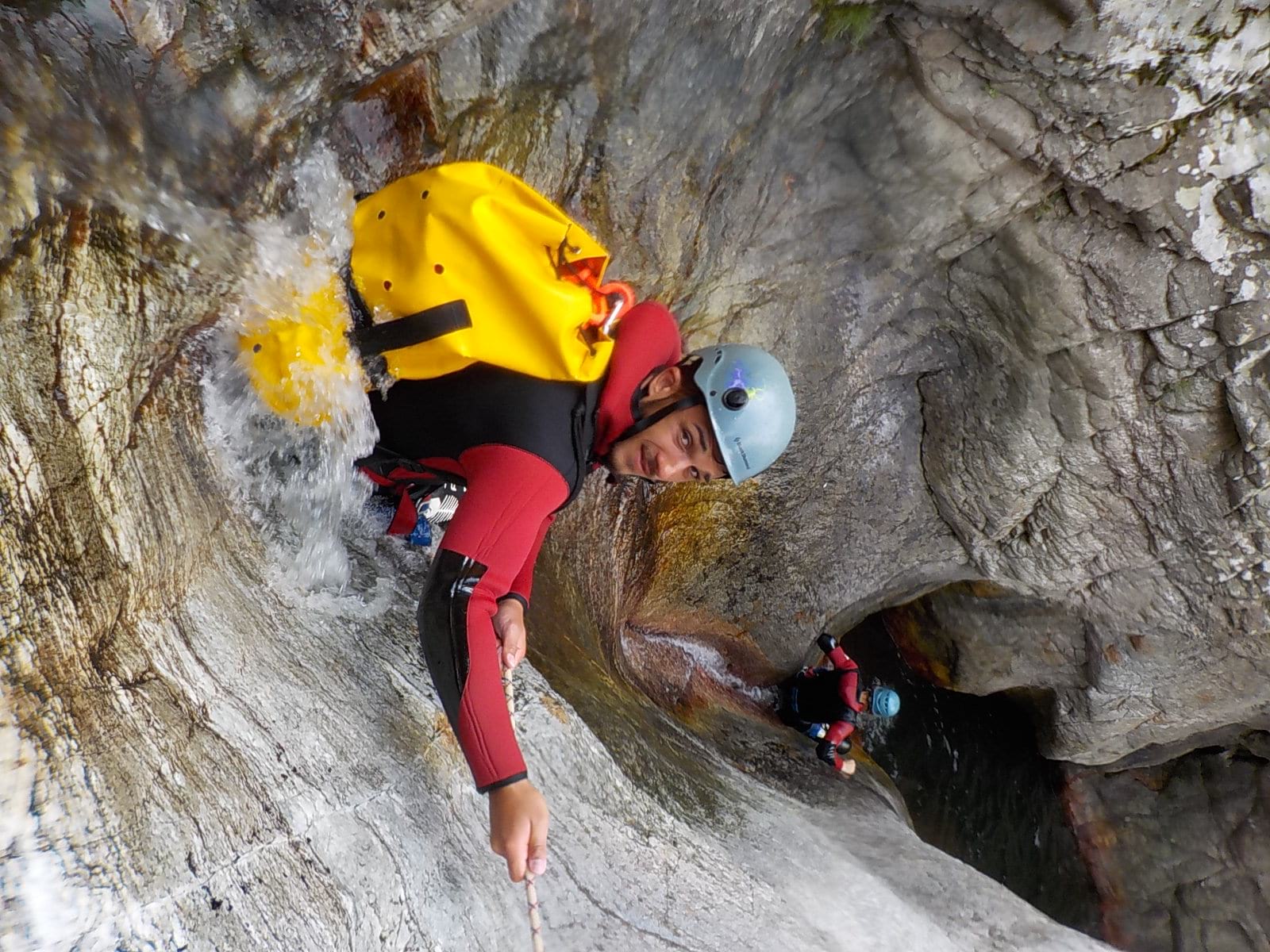 The cascades and waterfalls that afforded excellent abseiling and sliding, also proved the perfect opportunity to test our mettle. Climbing up the rocks along the banks to then launch ourselves from dizzy heights of up to 7m, meant even the fiercest adrenaline junkies amongst us were pushed to their limits. Luckily, none of the jumps are compulsory so the excursion remains family friendly and open to all, providing you can swim!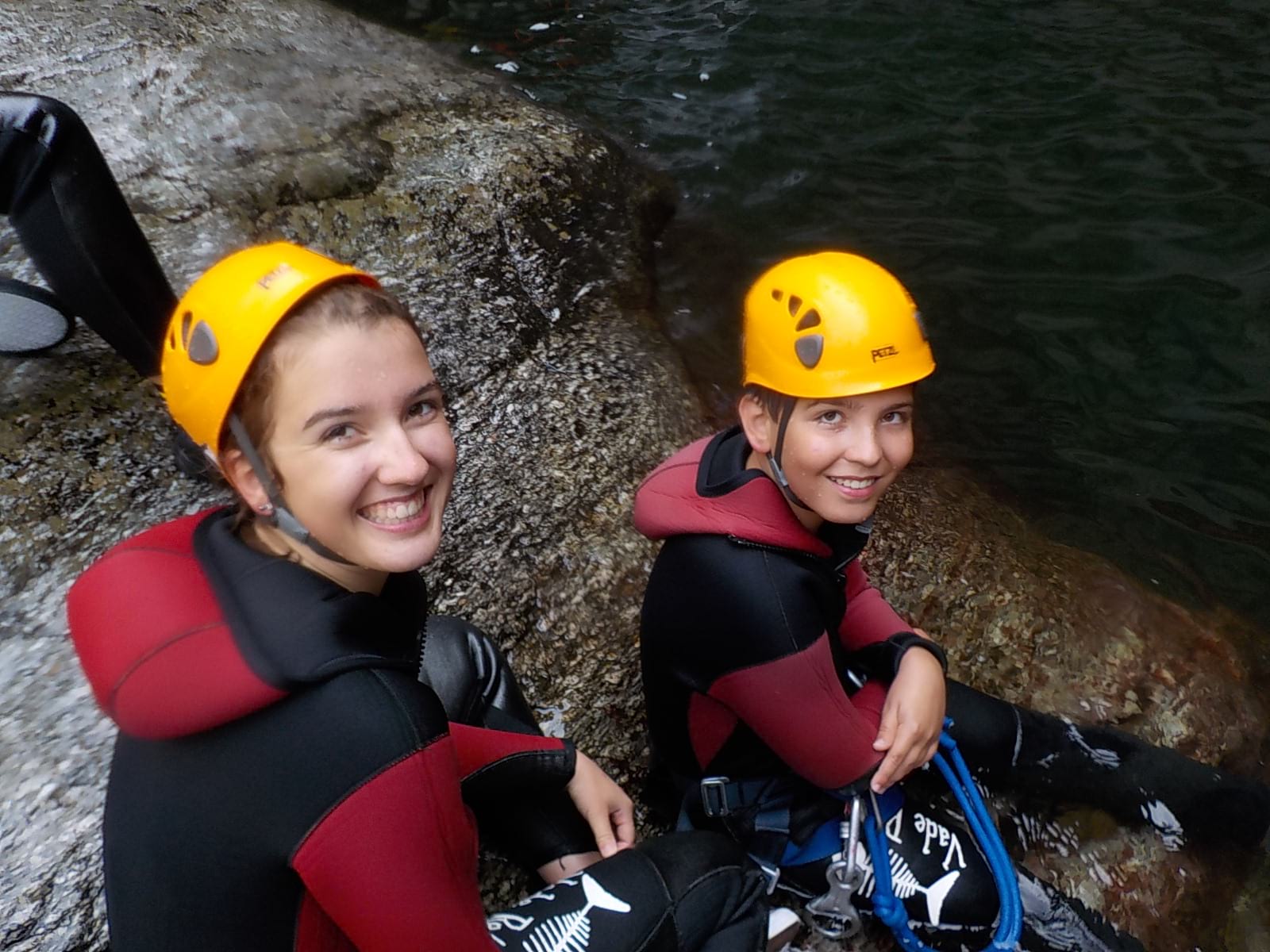 Because the groups are kept to a relatively intimate number, over the course of the 3 hour descent, we became firm friends with the other adventure-seekers. With plenty of good-natured banter, not least from Lili herself, we were all valued members of the team. Whether carrying the bag, taking the photos or simply providing encouragement when courage dipped, we helped each other through some pretty tight spots.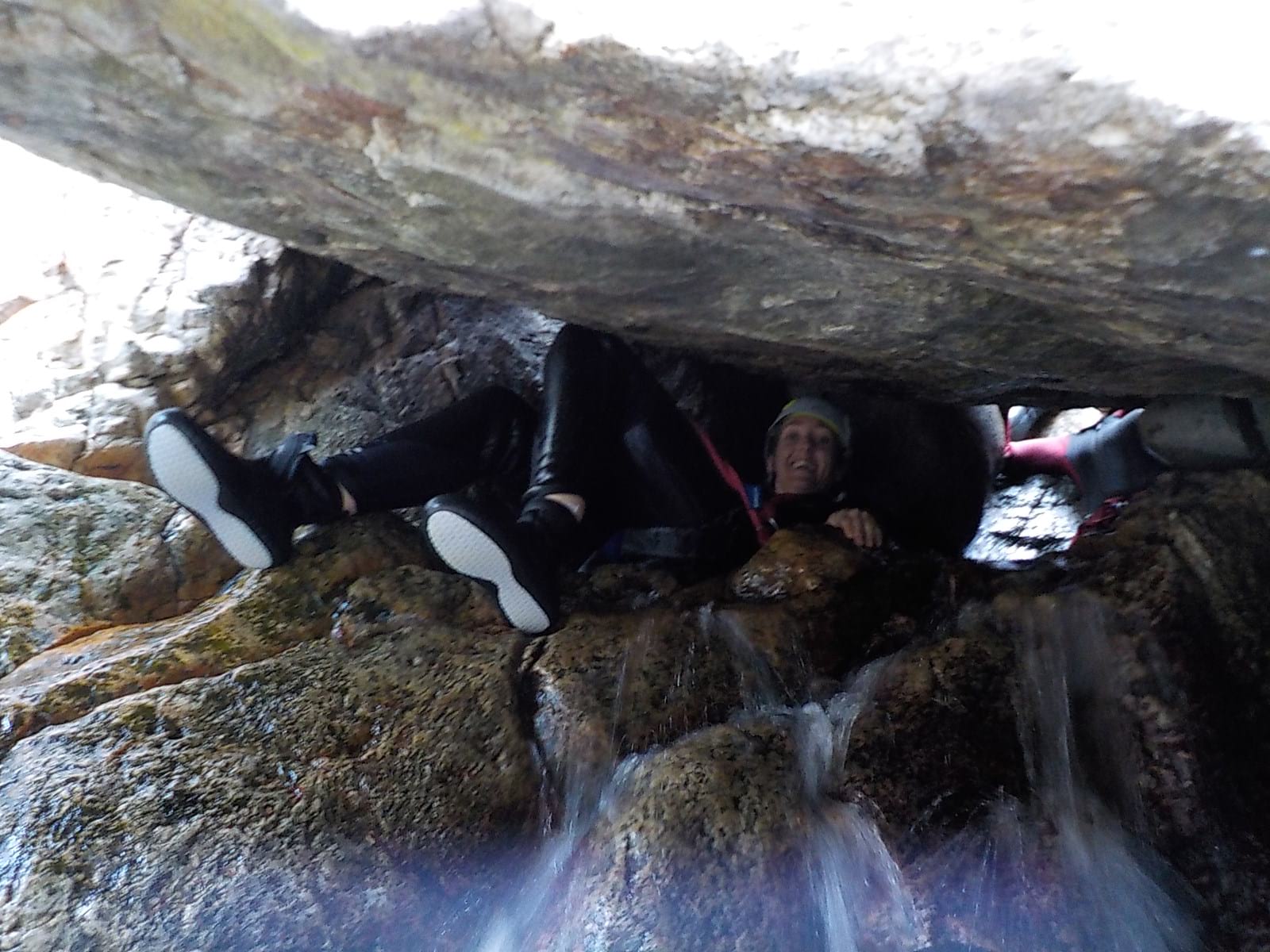 All in all, it was an excellent experience; one that I would strongly recommend to anyone seeking something a little different! I would say, however, that a minimum level of fitness is required, not so much for the descent but for the climb back to the cars! And obviously knowing how to swim goes without saying. But most of all, don't let fear put you off… you're in safe hands with Extérieur Nature!