Squatting – and we're not talking about illegal house occupation – is coming to town! How do you feel about open air peeing next time you attend a festival or outdoor event ladies? Lapee Urinals (yes, really. I josh you not) are a bright pink Danish creation now distributed by a company near Toulouse for outdoor functions where ladies may wish to pee quickly and safely, without the usual long queues.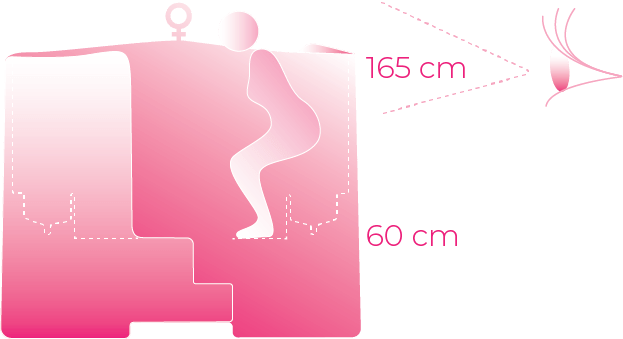 These lady loos have no doors, need no water or electricity and are believed to be more hygienic and much quicker and easier to use than the usual portapotties supplied on festival grounds.
Well, the increased hygiene gets my vote, the lack of privacy less so – and I anticipate problems for short-legged ladies like myself.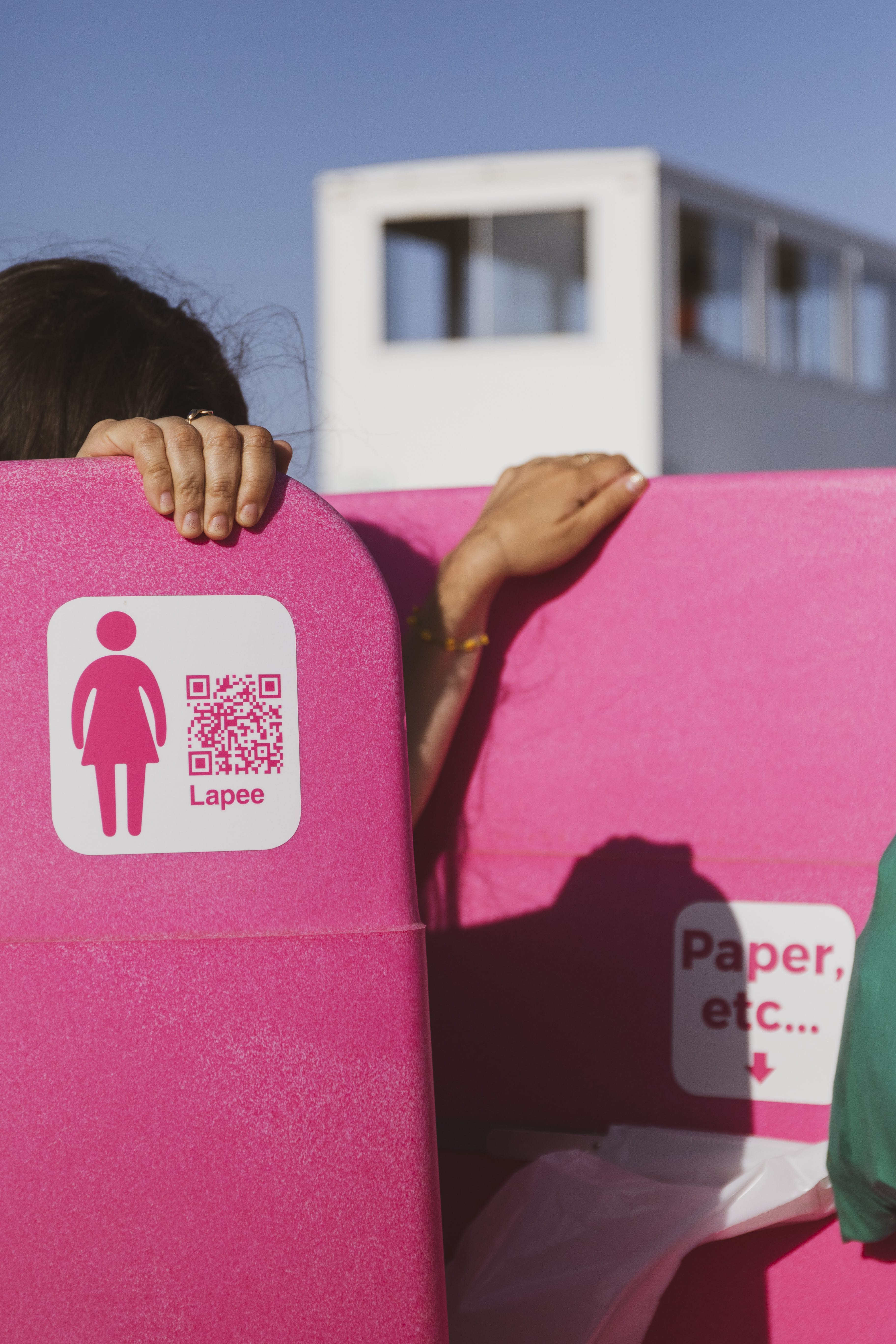 So how does it work? Based on the idea of a man's urinal unit but with built-in storage tank, it has been adapted for ladies into a spiral, allowing privacy for the nether regions, but with head and shoulders popping out of the top (depending on your height) so users are 'aware of their surroundings'.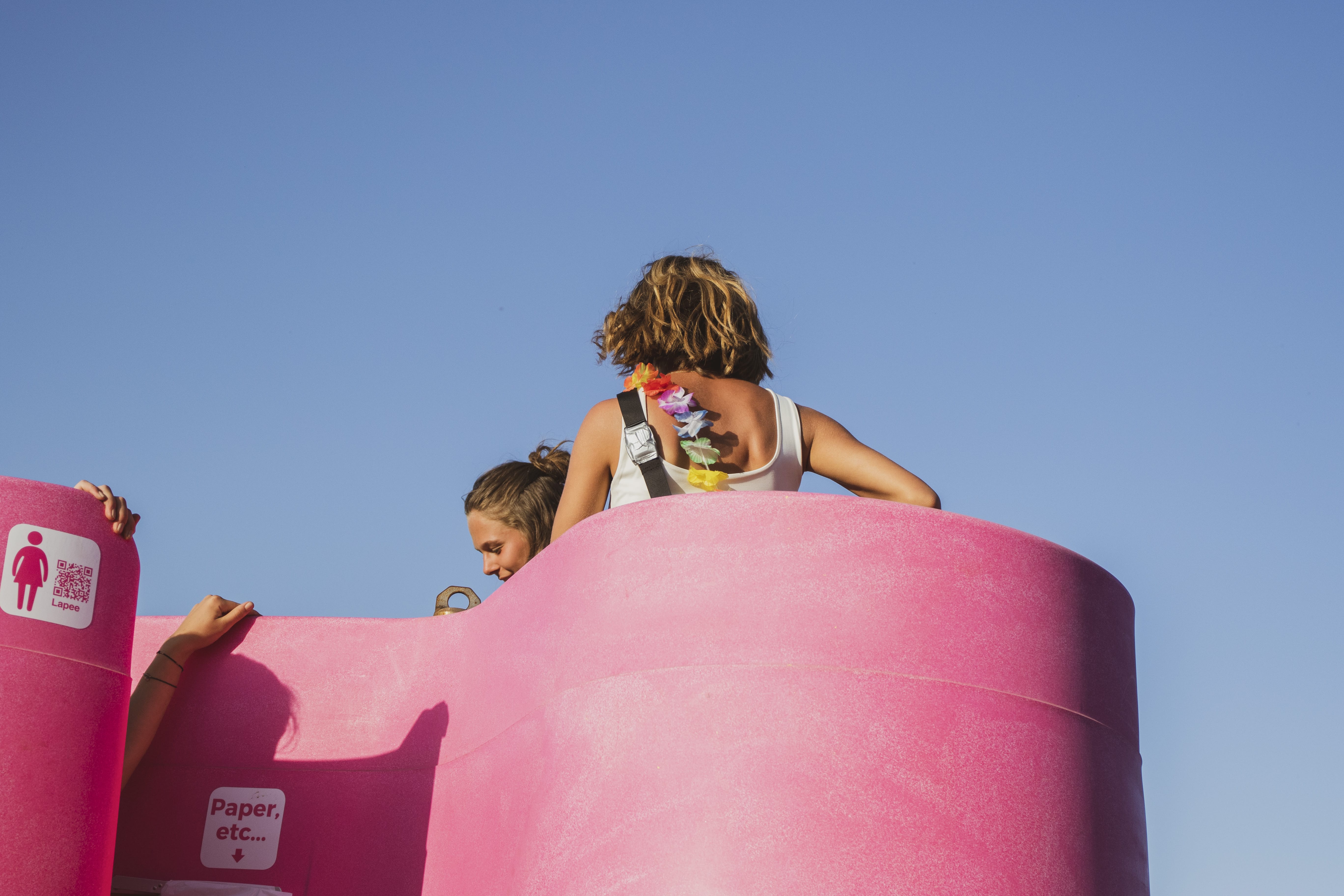 "Guys have to be covered only from the front but the female has to be covered from front and back" explain designers Gina Périer and Alexander Egebjerg.
Well, we asked for equality. Now we have pee-quality!