If you're looking for an exciting autumn or spring drive, why not take the stunning coast road across the border to Port de la Selva, and return to France via Figueres?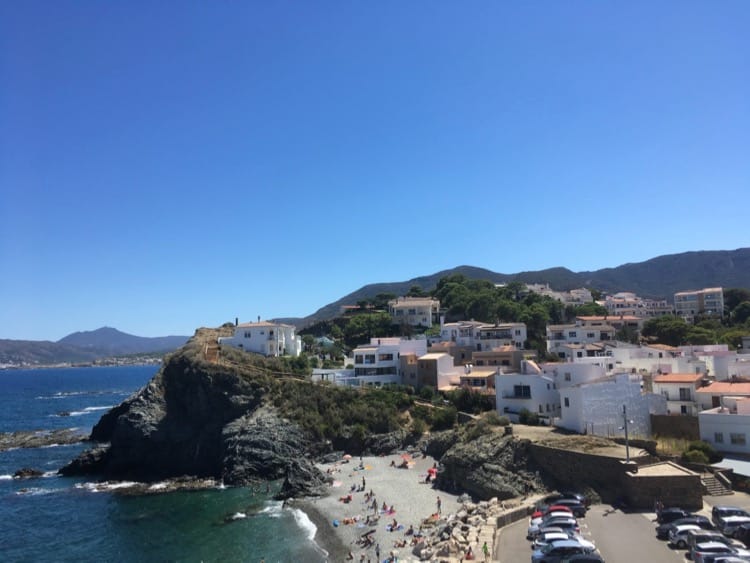 From Banyuls sur Mer, wind your way through Cerbère, Port Bou, and Colera, maybe stopping at the chic beach restaurant on the sands of Garbet beach, (UPDATE August 2022: sadly now closed down by the local council) depending on the time of year.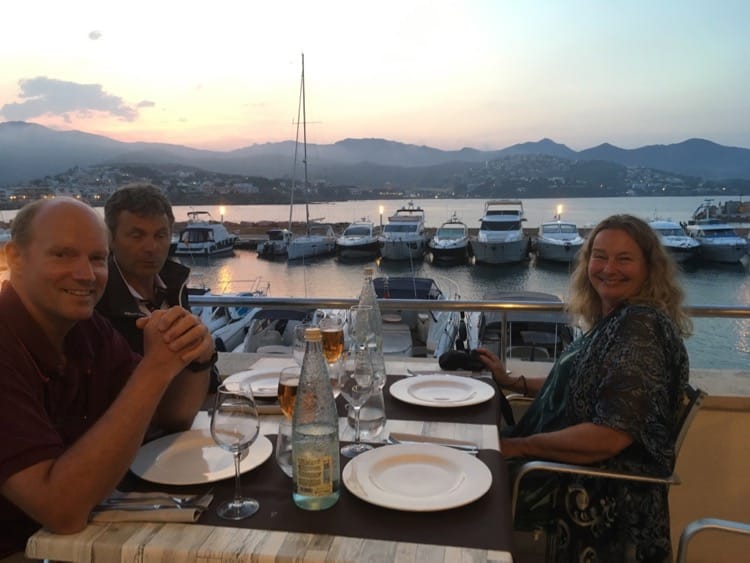 Wander around the small port of Llança (packed in summer but peaceful in spring and autumn), maybe stopping for drinks or lunch before heading into nearby El Port de la Selva: a pretty fishing and leisure port, with plenty of shops, cafes and restaurants to suit all pockets. It also has a pleasant beach if the sun is still shining and the siesta calls!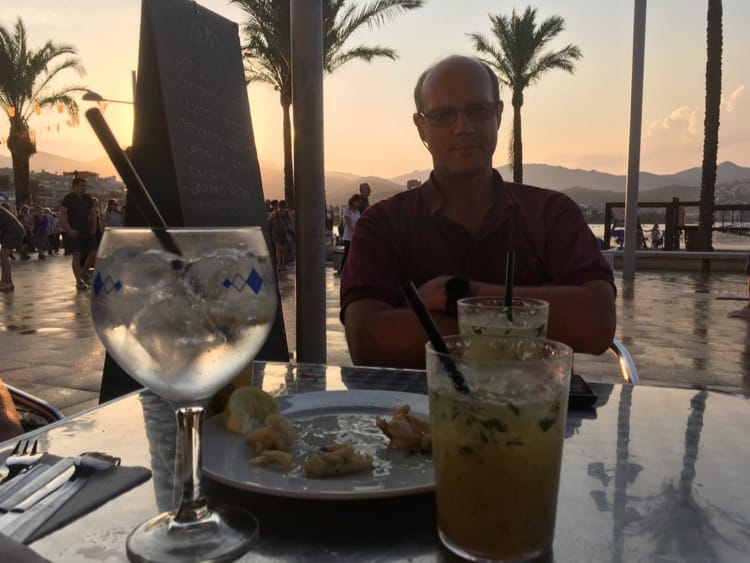 The driver might want to drop the more energetic off in Llança, to walk the specially constructed coastal path to El Port de la Selva. A safe and well signed 90 minute clifftop walk, past pretty coves and small beaches will work up an appetite for a meal in Selva – or try it the other way round to work off that delicious Spanish lunch.
Food sorted, exercise sorted. Now how about adding a bit of culture?
St Pere de Rodes Monastery
Above Port de la Selva, a magnificent Benedictine monastery overlooks the bay, dominating the coastline of Cap Creus. Constructed by the Benedictines between 979 and 1022, the monastery was ransacked and abandoned in the eighteenth century.
Its most important treasure, an illustrated bible, is now in the Bibliothèque Nationale de Paris.
The impressive bell tower, lookout tower and church, all dating from the XII century, remain and can be visited. There is a café and bookshop as well as a study centre.
A pot pourri of legend surrounds the building of the monastery. Some believe that in 600 AD, Christians returning from Rome were stranded in the bay for many months, a clear sign from God that they should build a monastery in that spot.
Others say that when Rome was threatened by Barbarians, Pope Boniface IV ordered the Church's most powerful relics – including the head and right arm of St. Peter – to be hidden. Brought to this remote Cape for safe-keeping, they were hidden in a cave, but once the danger had passed the relics were nowhere to be found. A monastery was duly built on the site and dedicated to St. Peter (Pere in Catalan).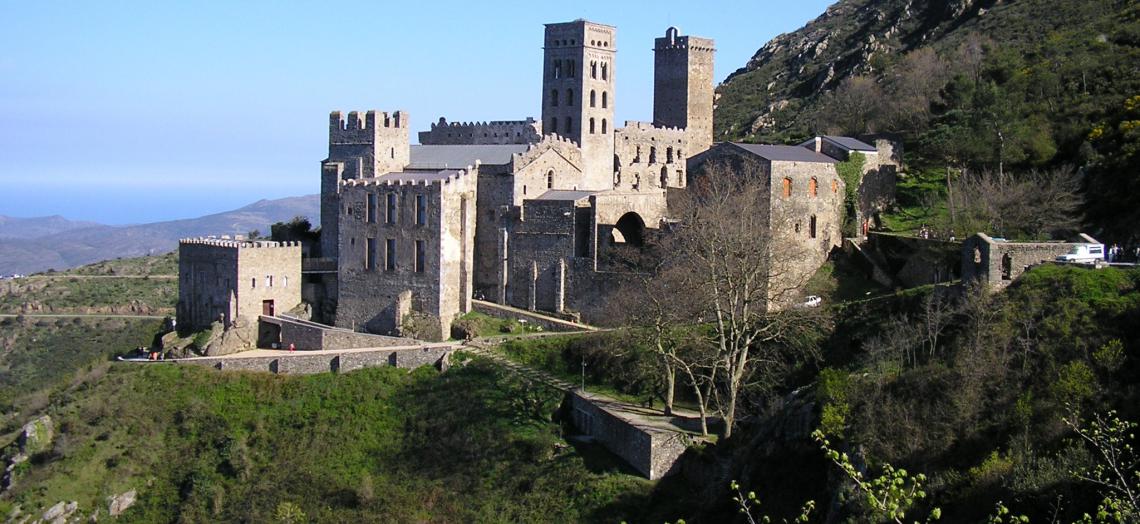 Whatever you choose to believe, there is no doubt that the views are breathtaking. Walkers can reach the monastery from the campsite at El Port de la Selva (approx 2 hours there and back) but there is access by car to within 10 mins of Sant Pere de Rodes.
Above the monastery, a further twenty minutes climb brings you to a ruined castle, from which the views of the Bay of Roses and the whole of the Cap Creus will take your breath away.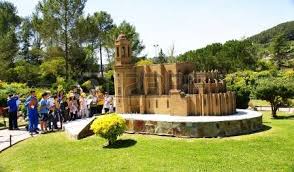 A scale model of St Pere which can be seen at "Catalonia in miniature" in Torrelles de Llobregat near Barcelona, one of the largest miniature scale model parks in the world.