New 100 and 200 Euro Notes from May 28, 2019
These new €100 and €200 notes entered the euro zone from 2019 as part of the gradual renewal of the European currency denominations.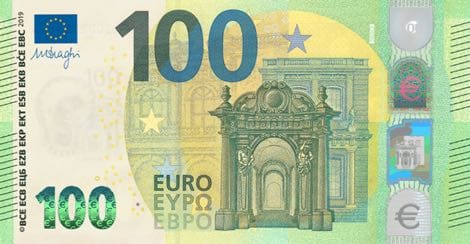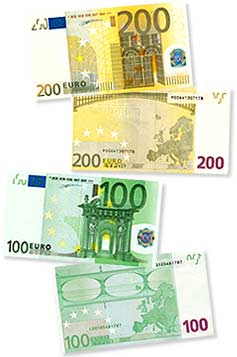 The new notes are part of a series called "Europe" because two of the security signs used include a portrait of Princess Europe, a character from Greek mythology after whom the continent was named. Notes of 5€, 10€, 20€ and 50€ are already part of this series.
Printed on pure cotton fibre paper, they do not contain traces of animal products like the new Bank of England polymer notes. They are also smaller than the current versions, meaning they will fit better into people's wallets, meaning that many thousands of cash machines would have to be adapted before the new notes could go into circulation in the 19 countries that use the shared currency.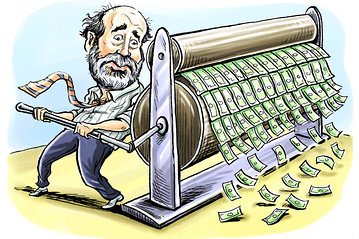 The security signs have been improved to give better protection against counterfeiting with a "satellite" hologram of tiny euro symbols, which move around the number when the bill is tilted and a shiny number at the bottom of the note which changes colour when moved. As with the other new bills, it will be easier to check the authenticity of these notes through 'touching, watching and tilting'