Be prepared for company when you hike up the loaf-shaped hill overlooking Oms for a sunset apero or picnic, because friendly goats with Vogue hair will gladly share their paradise with you. The path up La Calcine is steep in parts but the spectacular 360° views are more than worth the effort.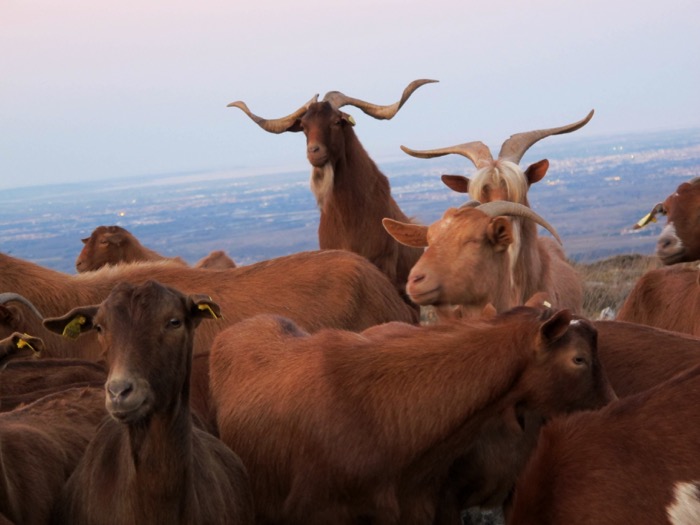 Oms is off the tourist grid and nestles in a cradle of pastures and forests twenty minutes out of Céret. Wide sand tracks and sanglier paths wind between the cork and green oak trees that cover the hills and vales around the village, and low dry stone walls still crisscross some of the steeper slopes. Man may have abandoned the terraces where vines and vegetables once grew, but Mother Nature thrives in this hidden corner of the Aspres.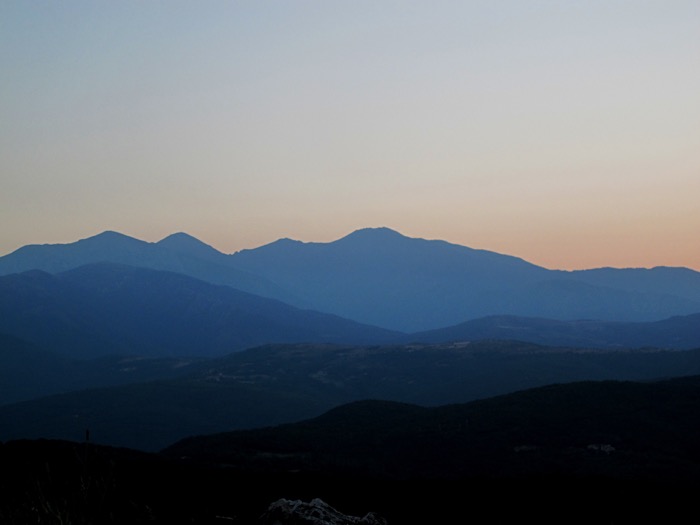 From Le Boulou, take the D115 towards Céret, turn right just before the Pont de Diable in Céret then follow signs to Oms. (See inset for detailed directions to the path.)
La Calcine rises a mere 100 metres above Oms and is sprinkled with fragrant potpourri (it is autumn after all!): lavender and thyme, wild roses and cistus. The path takes you past a sheer cliff, where limestone was once mined, and is strewn with chalky rock that crumbles in your hand.
As you sip your aperitif at the top, the setting sun drenches the sky in Matisse reds and oranges, from the Corbières in the north to the Albères in the south. On a clear evening, the Cathar fort of Queribus can be seen jutting out of the Corbières skyline.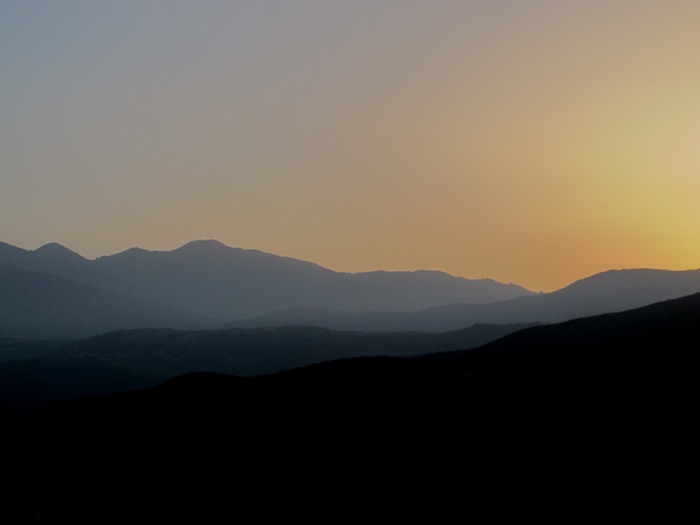 The Mediterranean glistens on the horizon, and with half-closed eyes, you might see shadows of prehistoric mouflon and tahrs, wild horses, bison, deer and reindeer flitting across the sprawling Roussillon plains.
Mount Canigou quietly surveys this kingdom, first in a vermillion cloak worthy of a monarch, then as the sun disappears softer veils of grey and blue, more suited to a monk, bedeck the sacred mountain of the Catalan people.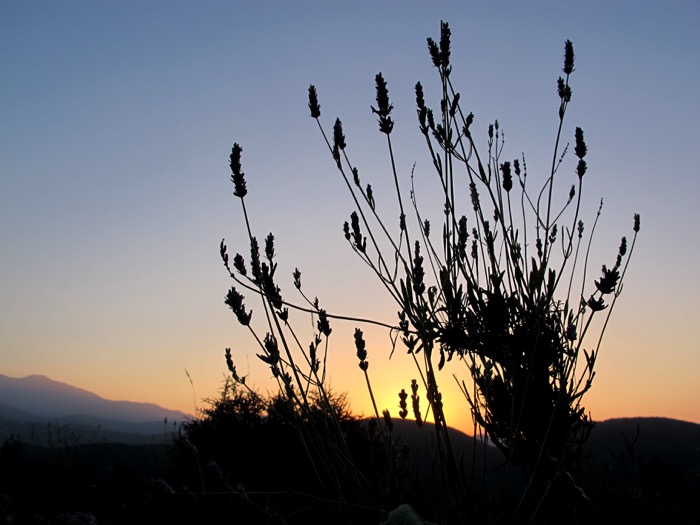 Aim to start the hike a good 1-1½ hours before the sun goes down, and head back to the car thirty minutes or so after sunset so the fading light can guide you – but pack a torch just in case the view and wine entice you to stay longer than is sensible!
[/vc_cta]