QR Code to Access Restaurants, Bars & Gyms
The 9th June marked the latest milestone in France's progressive déconfinement, with the curfew pushed back to 11pm and the reopening of restaurant interiors, bars and gyms.
But…
The condition of entry is to provide the establishment with your contact details to facilitate track and trace in case of contagion.
Two possibilities
1. If you have the TousAntiCovid app, simply scan the establishment's QR code on arrival and your visit will be logged automatically.
To do this, open the app, navigate to the "Cahier de Rappel" tab and then select "Scanner un QR code lieu".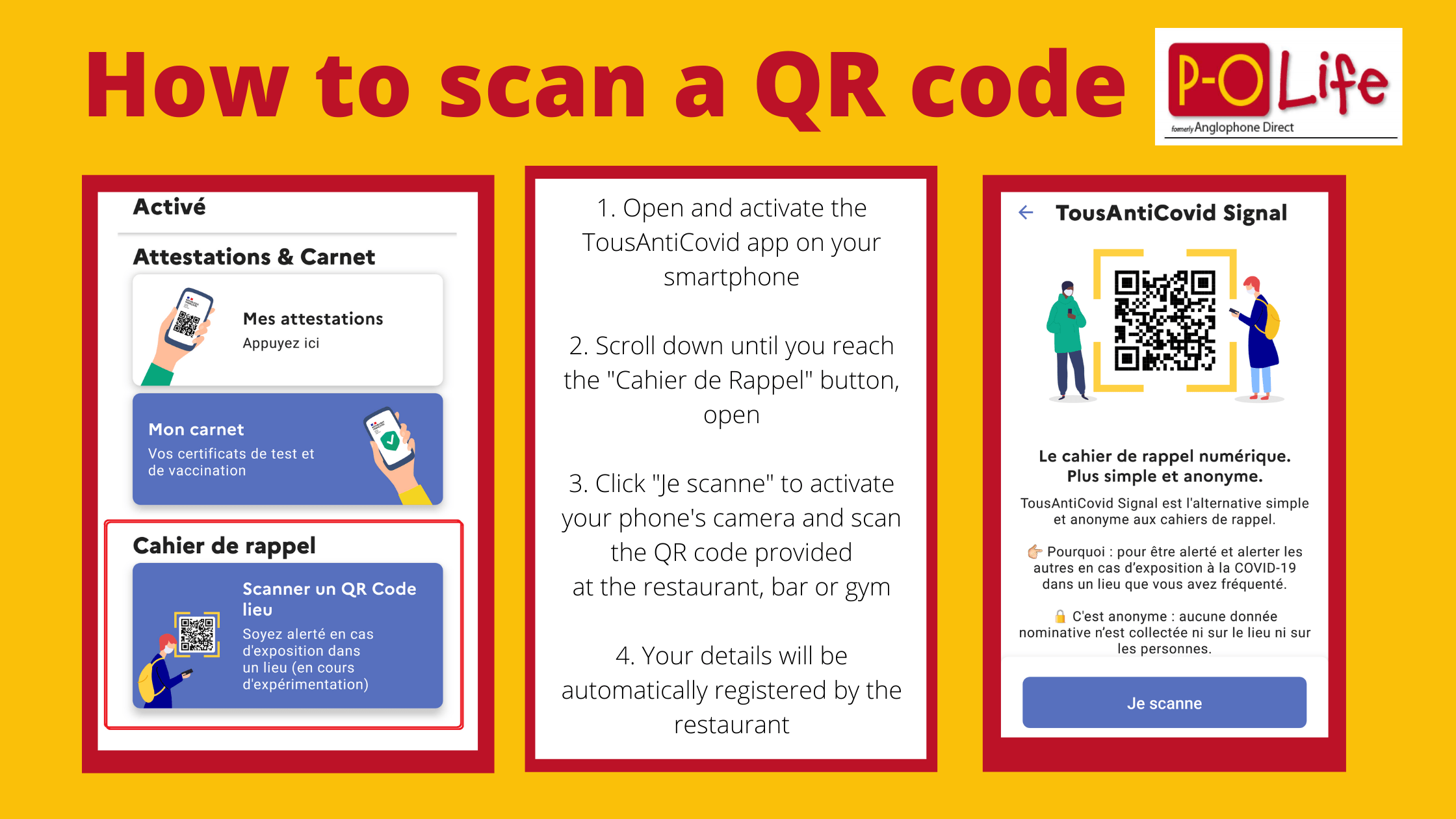 2. If you do not have the app, restaurants should have paper list, where you can note down your contact details the old fashioned way.