Deconfinement- how will it work?
The classic Delacroix painting that embodies the French Revolution of 1789 shows Liberty leading the people of France to victory against the oppression of the monarchy.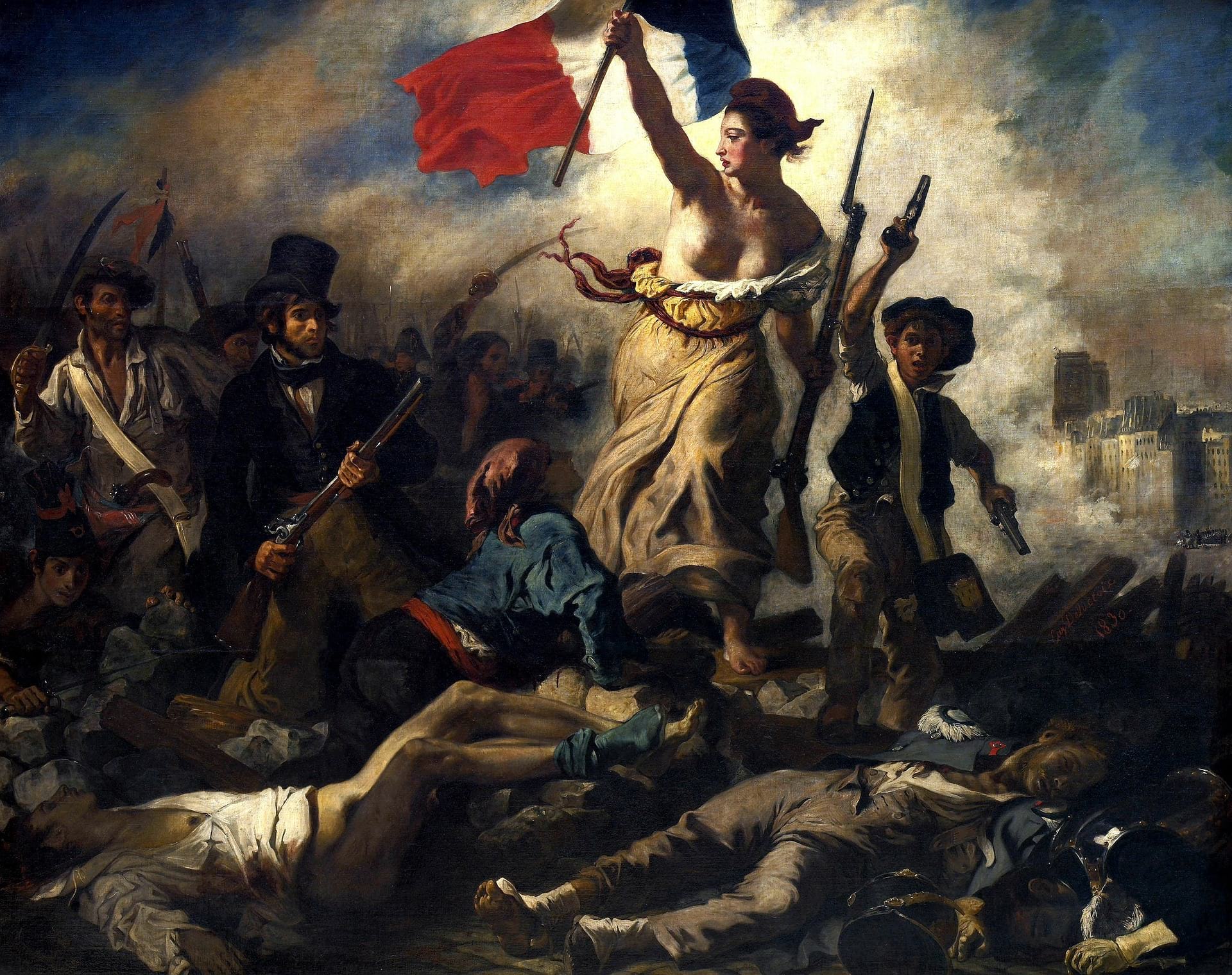 It could also represent our hopes of coming out of lockdown, perhaps not swords drawn and guns blazing, but with the definite hope that this time, it's for good!
The C-word causes controversy at every turn so to avoid provoking riots and looting, the following details are taken from the information provided on the official government website. Read the original French version here.

The current situation
The health situation is improving in France. We are observing a real drop in the circulation of the virus: the daily number of new cases has fallen by 17% in one week and now stands at just over 30,000 per day. The peak of the third wave therefore seems to be behind us.
The pressure on the health system remains high with nearly 7,600 people currently in ICU, of whom nearly 6,000 are affected by Covid.
On a national scale, the number of patients admitted to intensive care has reached a plateau over the last few days, and an downturn in hospitalisations should be expected in the next few days.
Progressive reopening schedule – 4 step programme
1. 3rd May
Nurseries and primary schools reopened on Monday 26th April, and secondary schools will follow suit from Monday 3rd May.
The 3rd May is also the date when the government will lift the restrictions on daytime travel, meaning no more need for the attestation de déplacement between 6am and 7pm. The curfew remains in place so you will need an attestation if travelling over night.
2. 19th May
From the 19th May, shops, museums, cinemas theatres and sporting establishments with seated spectators will be open (with limits on numbers). Restaurants and bars with outdoor terraces will also be allowed to reopen with a maximum of 6 people per table.
The 19th May will also see the curfew be pushed back from 7pm to 9pm.
3. 9th June
From the 9th June, the curfew will be pushed back again to 11pm and interior seating for bars and restaurants will also be opened. Teleworking measures will be relaxed.
France will open its borders to foreign tourists but they will have to present a 'pass sanitaire'.
4. 30th June
The curfew will be entirely lifted and there will be no further limit on numbers indoors or outdoors. Access to certain cultural or sporting events (stadia, festvials etc.) may require a 'pass sanitaire'. Nightclubs remain closed until further notice.