Saffron: a high maintenance love affair
Saffron production is a labour of love – a process so labour intensive that it is hardly surprising that the fiery coloured spice is the most expensive in the world.
Over the coming months, we will follow Marie, a saffron farmer from Espira de Conflent, as she takes us step by step on the fascinating journey from the crocus to your table.
Springtime (May – June)
It all begins with the 'Crocus Sativus' bulbs.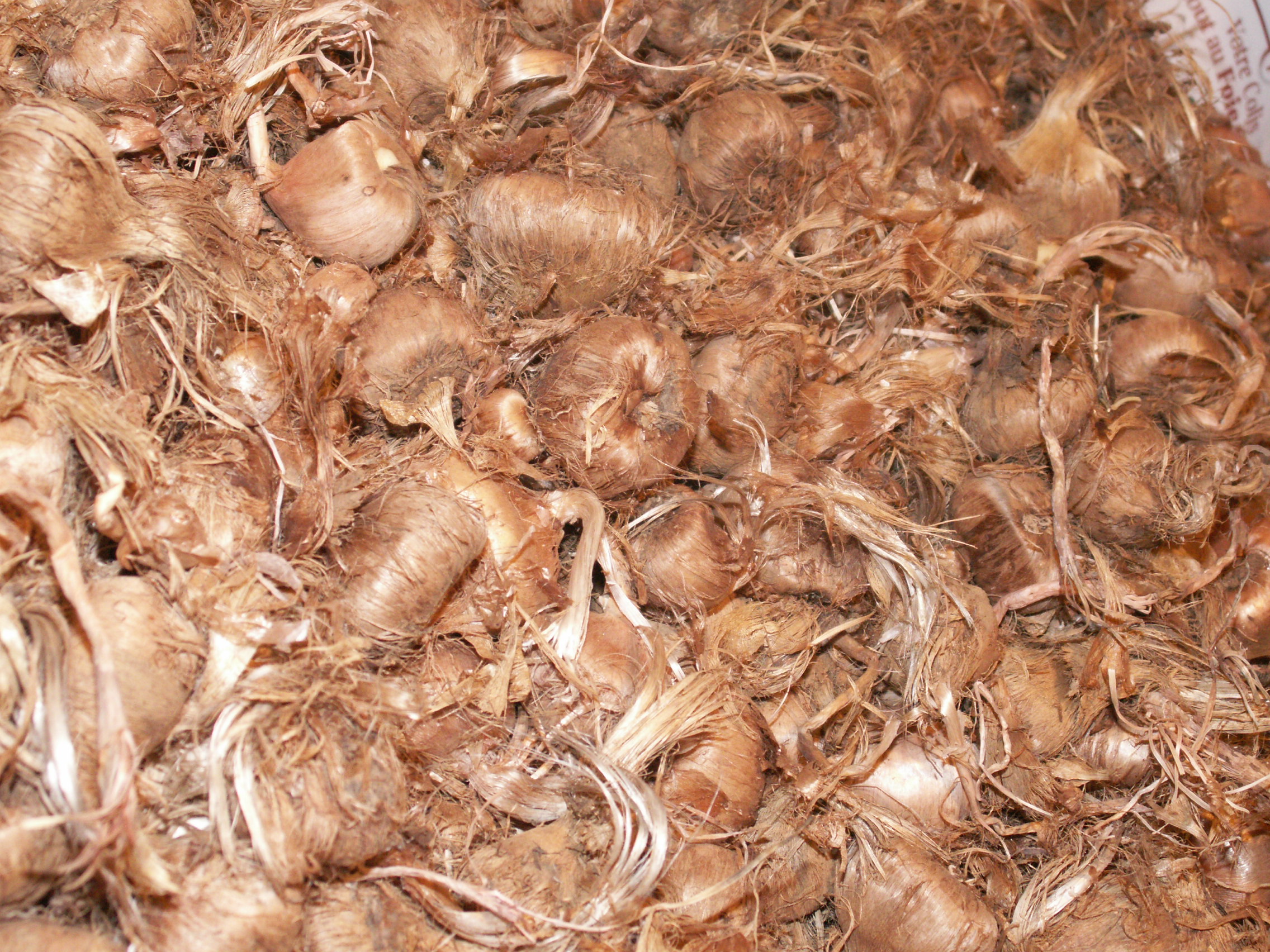 Each bulb is covered with layers that have to be peeled off until only one layer is left.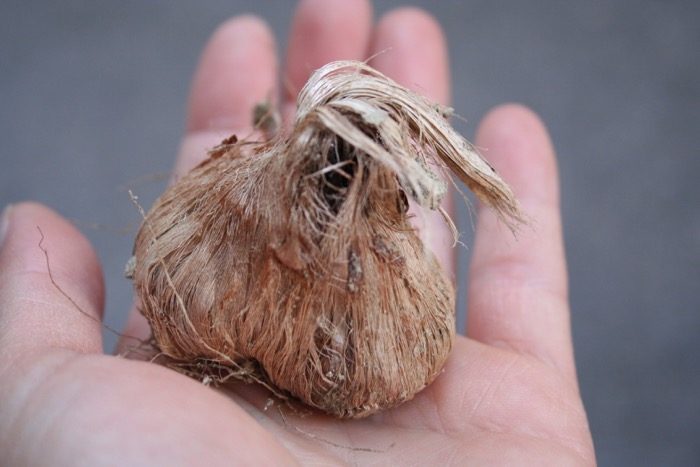 Before and after…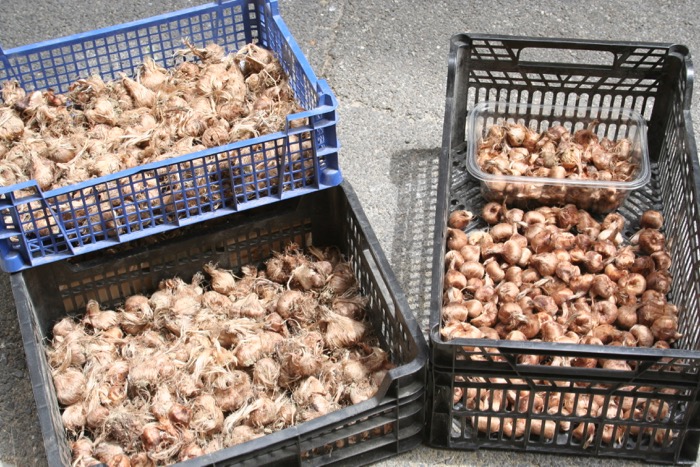 Bulbs are then graded into 4 different sizes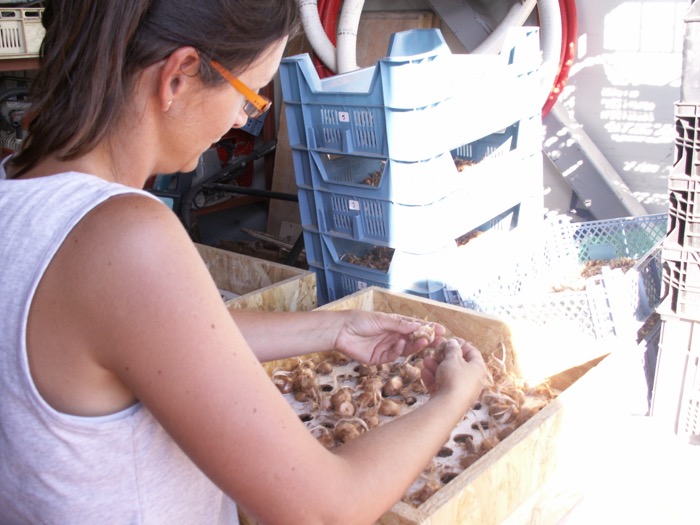 Size 1 : 11cm or more / Size 2 : 9 – 11cm / Size 3 : 8 – 9cm / Size 4 : 7 – 8cm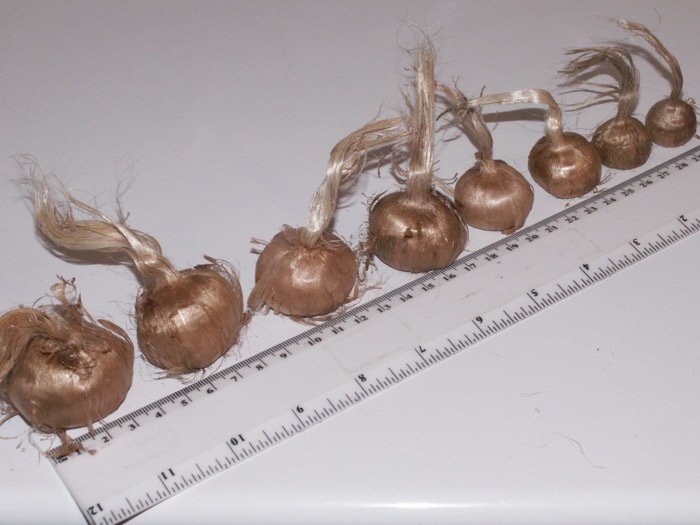 Find out more by clicking the link to watch the M6 report on our work (in French)