August
Font-Romeu Espace « La Calme »
Championnat de France inter-races de chiens de troupeaux
Sheepdog championships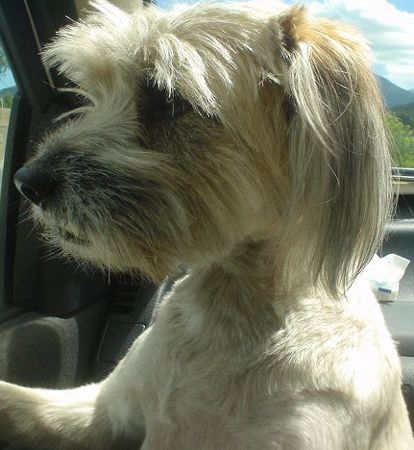 National competition in which 22 of the best French sheepdogs will compete for the title of Sheepdog Champion of France.
This competition in two parts including course of simulated obstacles faced daily by the shepherd and his dog, to demonstrate both his mastery of the herd under the orders of his master and his ability to take initiatives.
There will be a range of other activities offered to 10 000 spectators expected: dog demonstrations, birds of prey flight, hot air ballooning, horse training, horse shoeing, horse riding…….
Programme
Saturday 20th
9h00 – 19h00
1ère manche du Championnat de France de chiens de troupeaux inter-races A 7h00, repérage des épreuves (le parcours ayant été déjà testé la veille par deux chiens) avec le juge qui explique aux concurrents ce qu'il attend d'eux.
Début des épreuves notées sur 150 points et qui impliquent 10 lots de 50 brebis. Le juge suit
chaque concurrent et note les passages d'obstacles tout en faisant, éventuellement, des
remarques constructives.
Cas d'élimination :
Manque de contrôle du troupeau
Morsures répétées et inutiles
Dispersion du troupeau
Cas de disqualification :
Perte totale de contrôle du troupeau
Mise en danger de l'intégrité ou de la vie des animaux mis à disposition
Morsures injustifiées ou dangereuses
Brutalités envers le chien ou les brebis
Incorrection du berger conducteur
Sunday 21st
9h00 – 19h00
2ème manche du Championnat de France de chiens de troupeaux inter-races
Cette seconde manche s'effectue sur le même parcours et avec les mêmes épreuves que la veille
et notées sur 150 points.
L'attribution du titre de Champion de France s'effectuera sur le cumul des points des deux
manches (soit sur 300 points).
Remise des prix au Casino de Font-Romeu lors de la soirée de gala
Animations durant tout le week-end de la compétition
Rapaces en vol avec la Compagnie Hippogriffe
Anes et balades
Ferrage
Balades en carriole
Mules en « Cobla batées »
Démonstration de tonte de brebis
Démonstration de Vincent Grosfort sur les oies
Baptêmes en montgolfière
Démonstrations de l'école cynophile de Gramat
Buvette, repas et sandwichs pendant toute la durée de la manifestation
Les chiens de troupeaux
Le premier Championnat de France inter-races s'est déroulé en 1978 alors que cela faisait plus d'un siècle que des concours s'organisaient en Angleterre.
Présentation des principales races de chiens de troupeaux :
Border Collie
Le Border Collie a été sélectionné à des fins pastorales pendant plus de deux siècles. Cette race a été fixée à l'aide de Pointer anglais et de Setter Gordon. Le Border Collie tire son nom de la région dite « des Borders » (ou « frontière ») qui sépare l'Ecosse de l'Angleterre, berceau de la race. Le terme « Collie » est devenu synonyme de chien de berger. Les premiers Border Collie sont arrivés en France au début des années 80. C'est aujourd'hui la première race en France utilisée pour le travail sur troupeaux.
De taille moyenne (50 cm environ), très docile, incroyablement agile, précis, travailleur énergique, infatigable, concentré, intelligent, non agressif…, il a la particularité de travailler avec des allures coulantes, quasi rampantes, en fixant droit dans les yeux les bêtes du troupeau… On le dit capable d'hypnotiser les brebis !
Berger de Beauce ou Beauceron
Appelé aussi Bas-Rouge, le Beauceron est un chien de forte stature (40 kg) et mesurant autour de 65 cm. Endurant et très doux, il travaille au contact des animaux en restant derrière les bêtes. Il est bien adapté aux troupeaux de vaches laitières.
Berger des Pyrénées
Chien de taille moyenne (de 38 à 50 cm suivant la race), le Berger des Pyrénées est la plus petite race bergère française. Il compense sa petite taille par une très grande vitalité et des coups de gueule intempestifs. Très endurant, il peut travailler sous les climats les plus rudes. Chien idéal en montagne, il est capable à lui seul de garder 2 000 brebis !
Kelpie
Le Kelpie est un berger australien, né de la descendance de 3 colleys importés d'Ecosse au 19ème siècle et de croisements de Dingo (chien sauvage d'Australie). De taille moyennne (50 cm), souple, actif, endurant, infatigable, tonique, il possède une aptitude instinctive au travail sur les moutons.
Bouvier des Ardennes
Chien de troupeau habitué à la vie rude des campagnes, le Bouvier ardennais (55 à 60 cm) est le produit d'une sélection dont le seul but était d'en faire un très bon chien de ferme, capable de mener les bêtes par tous les temps. Chien rustaud, trapu, musclé, endurant, énergique, tenace, courageux, sa qualité première est une remarquable adaptabilité à toute situation.