Spring Restaurant Reviews
We love publishing your reviews. They're honest (mostly!), objective (hopefully!), unrelated to advertising (bien sûr!) and cover a wide range of tastes, prices and places.
You might not always agree, the chef might be having a bad day, your standards might be higher… or lower… but they give you an idea of what's available across the region.
As usual, we start by going back over a few past reviews and picking out some choice phrases. We've checked they are still open. Over to you now to see if the review still fits the restaurant.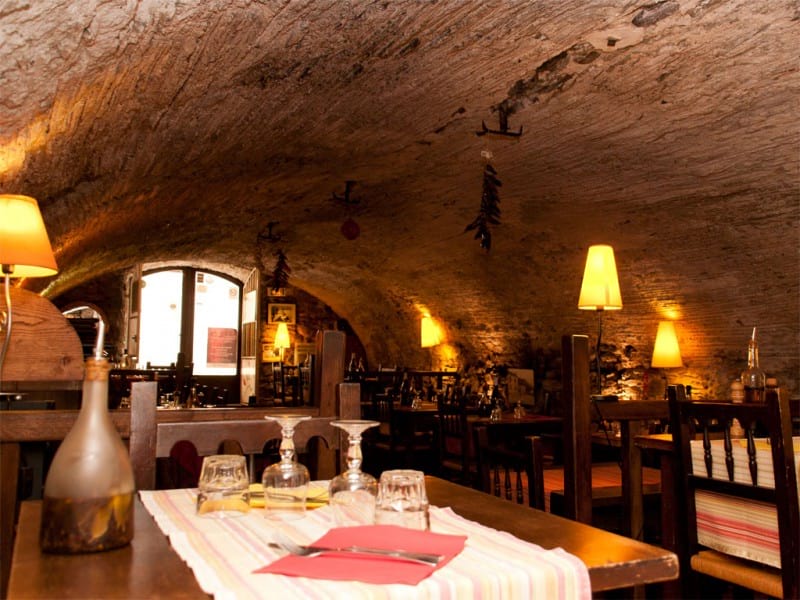 LA VIEILLE CAVE, BANYULS-SUR-MER…
with Fiona
Tucked away in a tranquil side street, not far from the front, this friendly family affair offers tempting pizzas, an array of pasta dishes, plus meat and fish– as homemade as they come – and served piping hot. Delicious!
12 rue Marius Douzans
BANYULS-SUR-MER
Tel : 04 68 88 39 86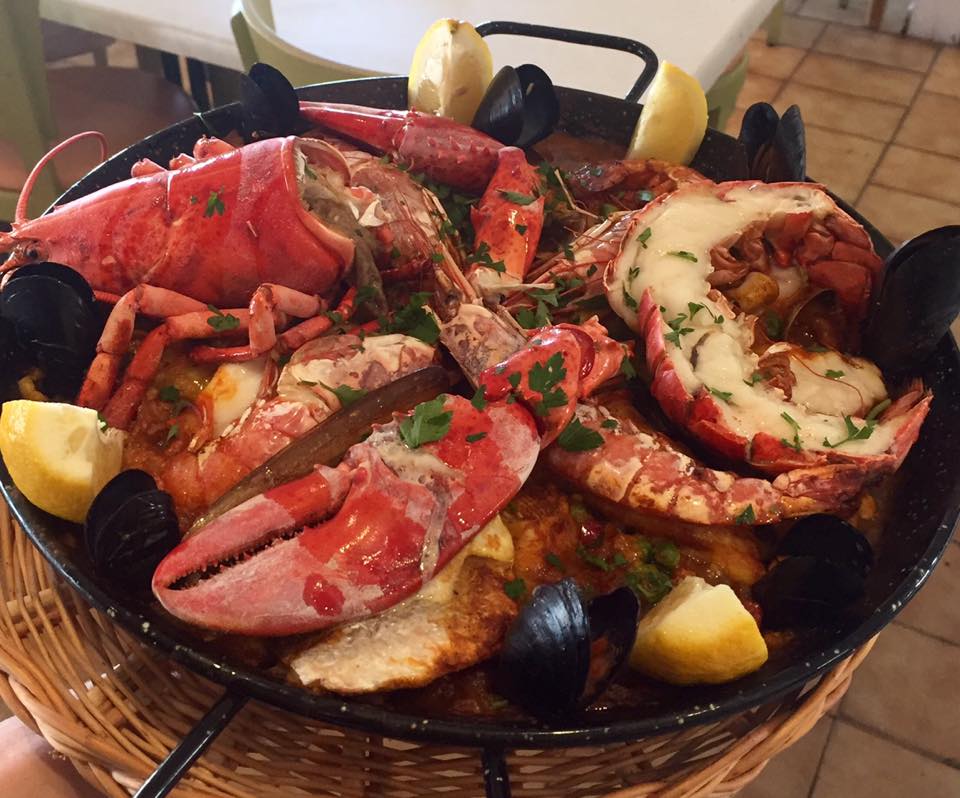 L'AMPHYTRION, COLLIOURE…
with Lynn
One of our favourites, with its great situation by the beach and the beautiful view. The 3 course menu is great value, changes weekly and main dishes come with potatoes (meat) or rice (fish) plus an interesting mix of various vegetables. As dusk falls, diners have an uninterrupted view of the lights of Collioure twinkling across the bay.
17 rue Jean Bart
COLLIOURE
Tel : 04 68 82 36 00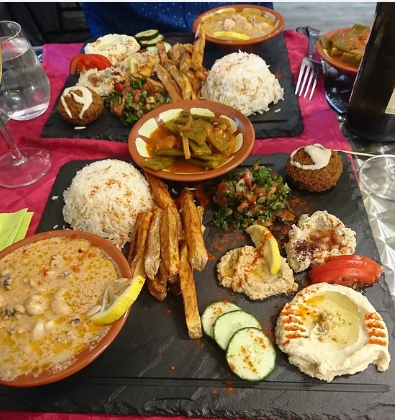 LE LIBANAIS, PERPIGNAN…
with Suzanne
Now moved to new premises, this spotlessly clean, modern and relaxed restaurant has something for everyone including vegan and vegetarian. Fish caviar, lentil salad, couscous (vegetarian, boulettes, poulet or merguez), marinated fish or a chawarma… and all very reasonably priced. I recommend without hesitation.
41 avenue Général Leclerc
PERPIGNAN
Tel : 07 69 28 26 10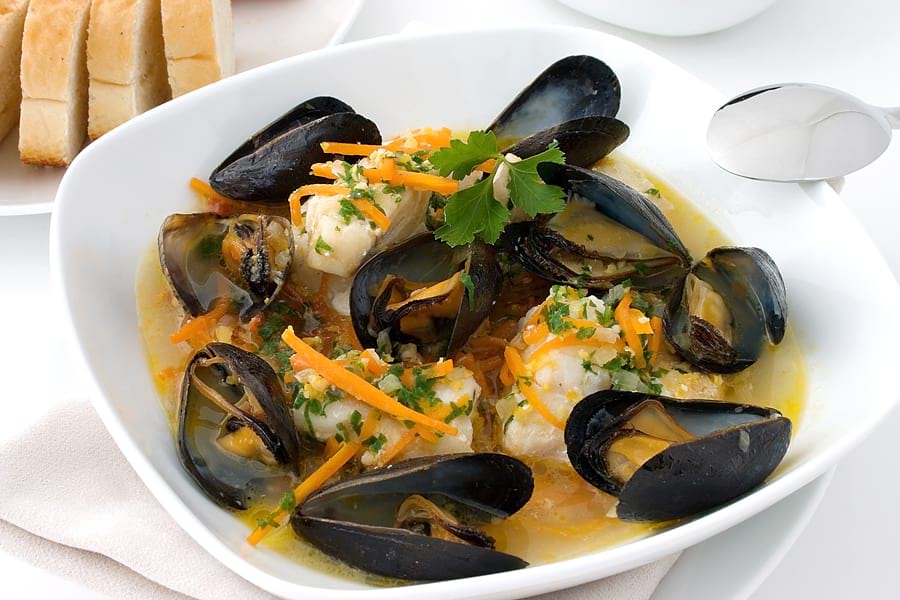 CAN PLA, COLLIOURE…
with Katie
Ideally located at the foot of the emblematic Château Royal in the Faubourg quarter of Collioure, tables are placed spaciously, lighting, music, & décor is modern and tasteful, and service discreet. A carefully-crafted menu built on seasonal, local produce and freshly-caught fish includes tapas options, seafood and shellfish and Catalan specialities. The café gourmand was the perfect end to a very good dining experience.
PS Unlike so many restos in Collioure, it has a well-lit, clean, spacious, modern loo on the ground floor!
7 rue Voltaire
COLLIOURE
Tel : 04 68 82 10 00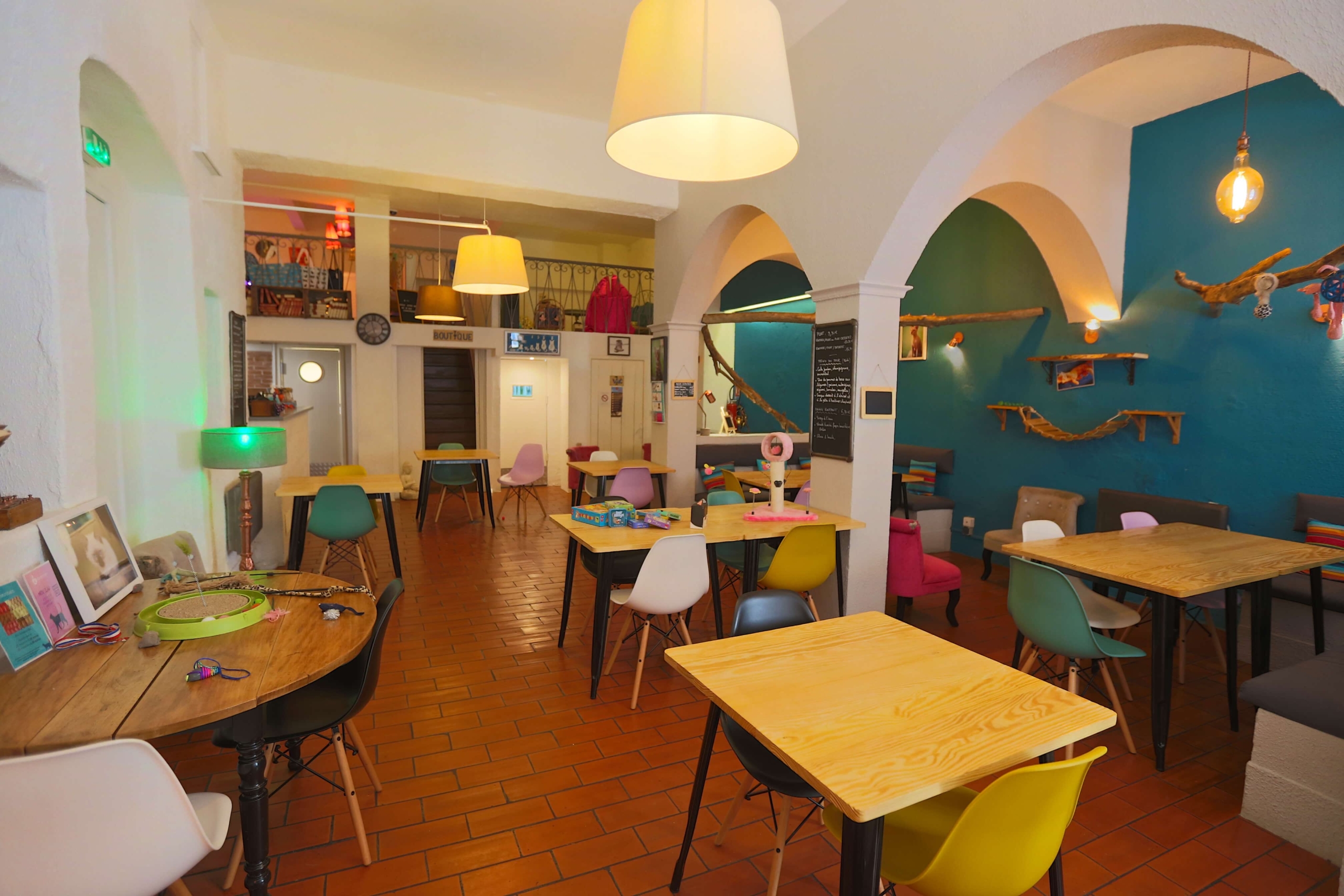 ARESTOCHATS, PERPIGNAN…
with Maria
Cat Café. Great fun surrounded by cats…. and good food too. The best macarons ever in this salon de thé with little boutique corner with 'catty' items. The cats are free to do as they please and of course no harassment is allowed.
8 bis rue Gustave Flaubert
PERPIGNAN
Tel : 04 68 92 75 37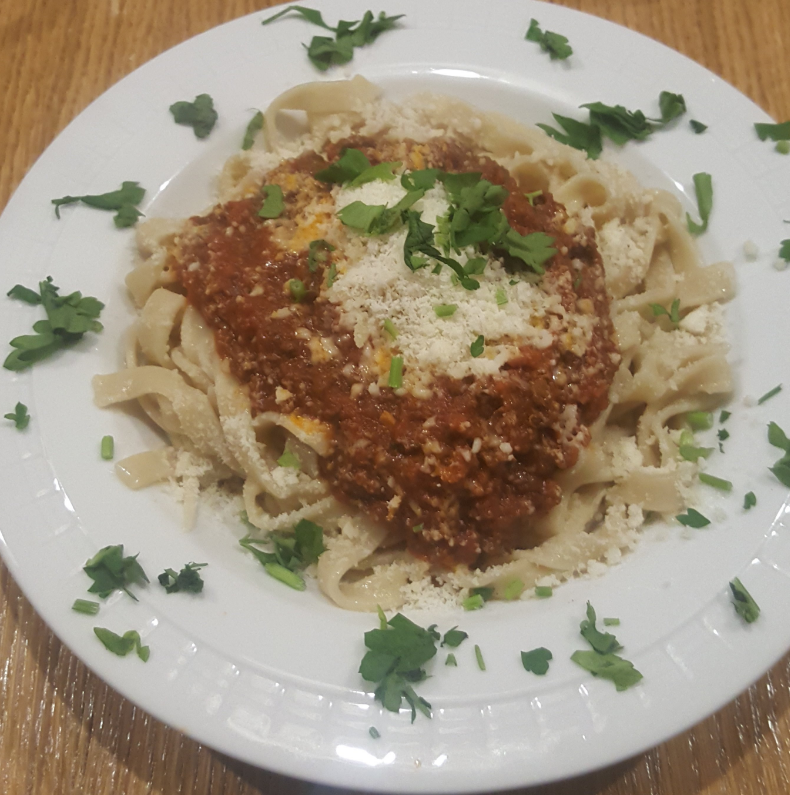 BELLA COSA, THUIR…
with Gill & Jacques
Cosy Italian restaurant. Father & son duo, Rocco and Mathieu craft dishes with Italian passion and flair, combining homemade, organic pasta with the finest local, seasonal produce. An intimate affair so bookings essential!
Place du Général De Gaulle
THUIR
Tel : 04 30 82 53 50
And the new… (well, new to P-O Life)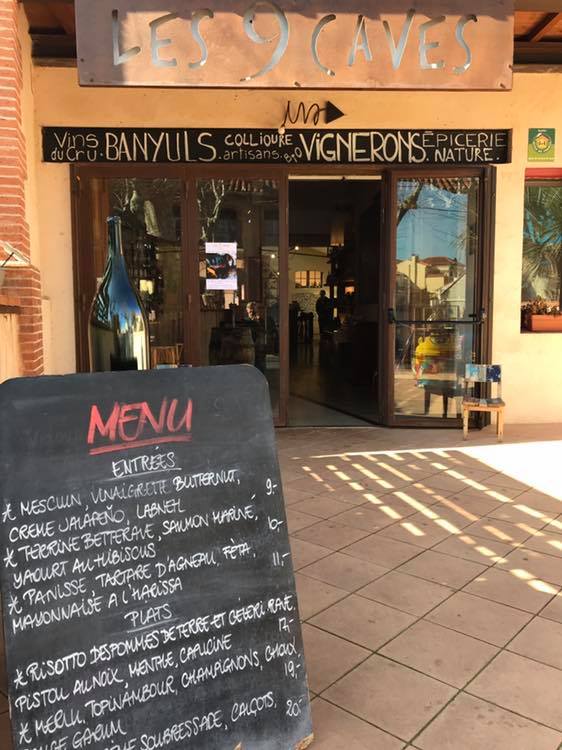 LES 9 CAVES, BANYULS-SUR-MER…
with Sarah
Fantastic small restaurant, run by a delightful Dutch team with an informal and friendly vibe. The short menu is inventive, sometimes unusual, always delicious, using local seasonal produce. They have an interesting wine list, with an emphasis on natural/bio wines. The building also houses a wine co-operative and delicatessen. We love it, just wish it was closer to Reynès, although any excuse to go to B/M is a good one!
56 avenue Général de Gaulle,
BANYULS-SUR-MER
Tel : 04 68 36 22 37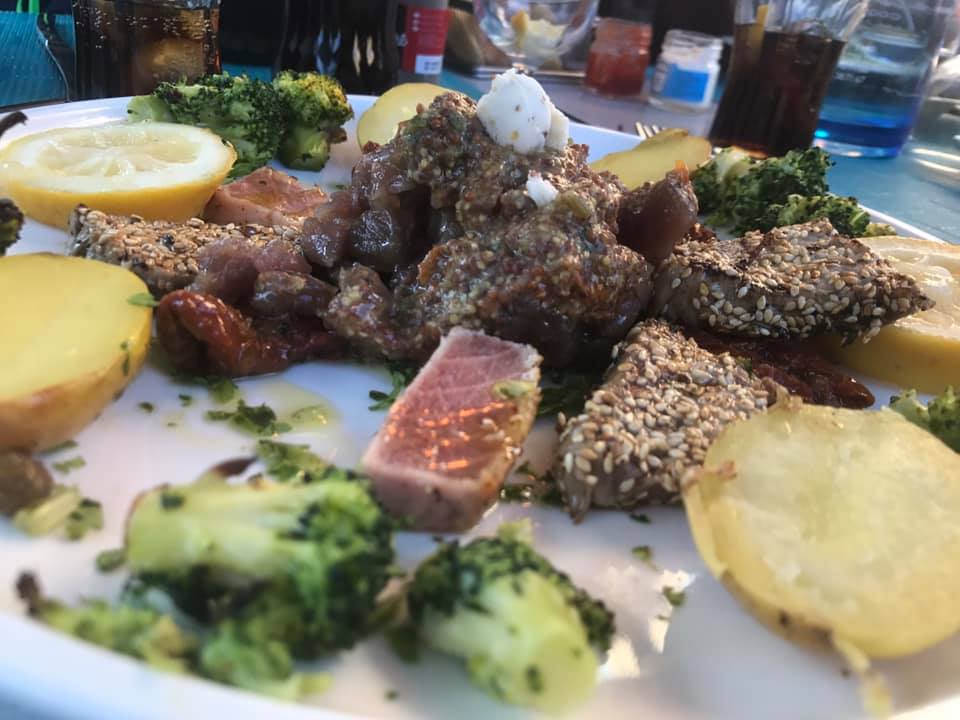 BAR DE LA MARINE, COLLIOURE…
with Angela & Ian
Situated just over the little bridge leading to the entrance of the Chateau. Imaginative menu, mainly fresh seafood and savoury galettes. Lovely fresh salads and the best moules and frites we have had anywhere. Not a massive dessert menu, but a delicious selection of glaces and sweet galettes. Good selection of local wines. Very friendly staff, English spoken.
1 quai de l'Amirauté
COLLIOURE
Tel : 04 68 82 06 39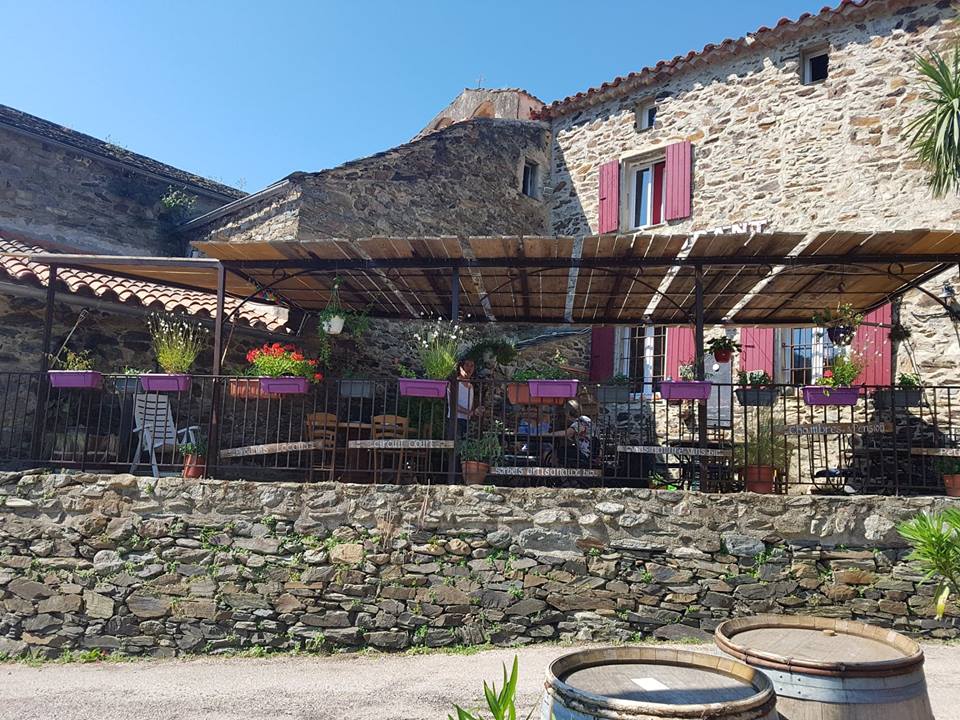 AUBERGE DU VAL D'AMONT, BOULE-D'AMONT…
with Samantha & John
Located in the tiny village of Boule-d'Amont, up in the hills behind Ille-sur-Têt. Creative little dishes of delicious food, at reasonable prices. We just love the cosy ambiance. They even have three double rooms for hikes in the romantic hills.
Le village
BOULE-D'AMONT
Tel: 06 72 22 09 76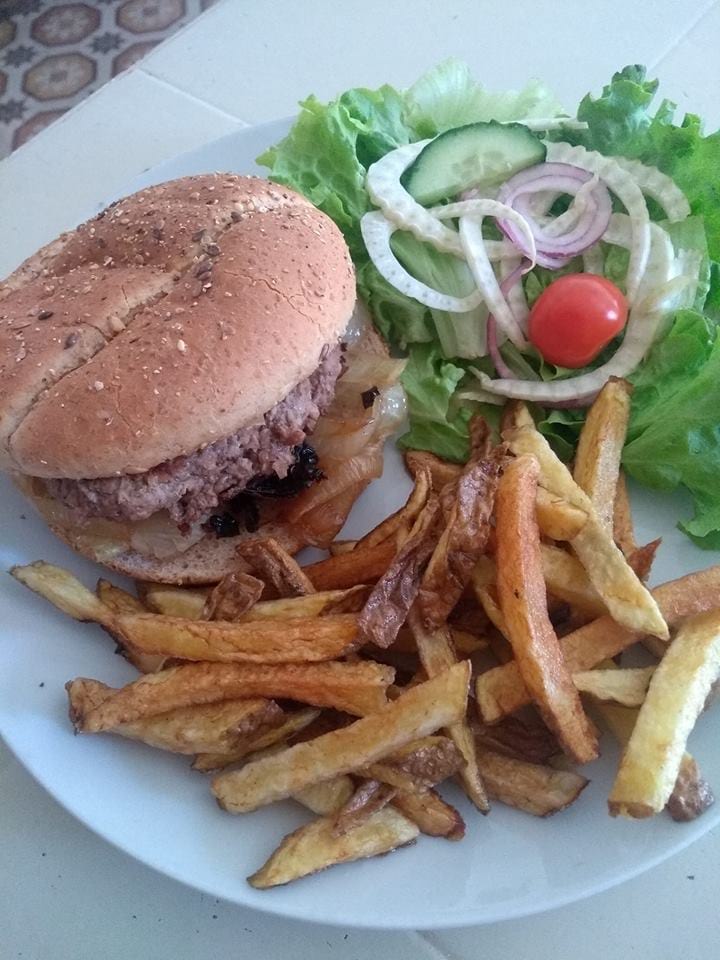 CAFE DE LA PLACETTE, MAURY…
with Ann
Road side restaurant bar, open all year round for lunch and evening meals and snacks and run by Diane and Christophe who are always very welcoming. Fixed menu. Charcuterie sourced from a speciality butchers in Llivia. The pluma (Iberico black pig ) is excellent as is the mar i munt ( sea and mountain), There is a daily plat de jour often including local Catalan dishes, all freshly prepared with good quality ingredients and attractively presented.
1 place de la Révolution
MAURY
Tel : 04 34 12 35 50