Spring Restaurant Reviews
We love publishing your reviews. They're honest (of course) objective, (we hope) and cover a wide range of tastes, prices, and places. You might not always agree, the chef might be having a bad day, your standards might be higher….or lower – but they give you an idea of what's available and what to expect.
P-O restaurants are setting out their 'trottoirs' and terraces, brushing up their barbecues and planchas, sprucing up their parasols, and enjoying having us back to sample their culinary creations. Bon appétit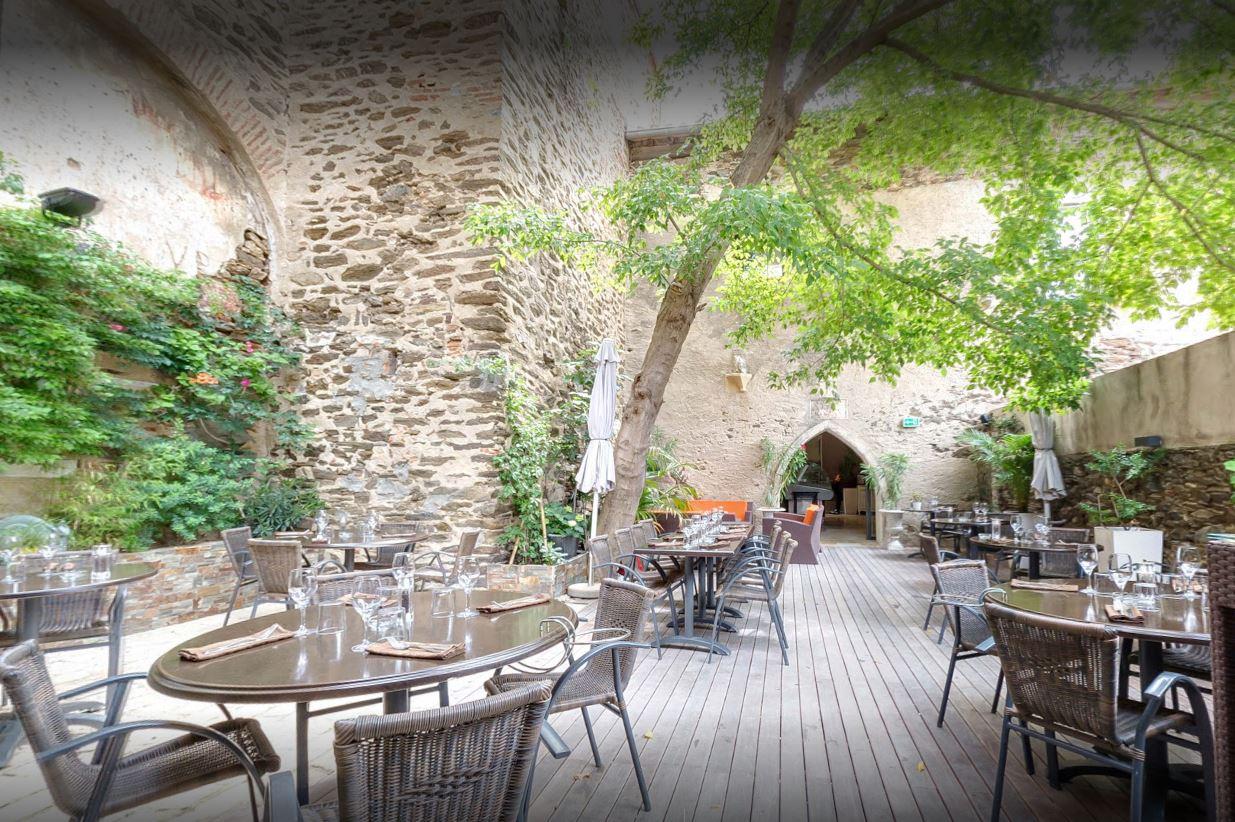 LE JARDIN DE COLLIOURE… with Jeremey and Katie
Far from the madding crowd, yet in the very heart of Collioure, the house and surrounding gardens of the Dominican Convent and St Dominique Church in Collioure were donated to the Dominican Order in 1290 and now showcase AOC Collioure and Banyuls wines of 160 vignerons. A guided tour of the beautiful old building, wine tastings and a visit to the pretty little art gallery next door, following lunch or preceding dinner in the 'jardin de collioure' makes a delightful day out
Choose your fish from the freshly caught selection, and have it cooked grilled on the large outdoor barbecue, baked, salt crusted, or 'à la plancha', before being filleted and prepared at your table. Go fully Catalan with a cargolade of snails, or cochon de lait, whole suckling pig roasted on a spit, or just a drink in the pleasant garden with no obligation to eat. Spacious, tranquil and comfortable, suitable for the disabled, your first visit to Le Jardin de Collioure is unlikely to be your last.
4 route de Port Vendres
66190 Collioure
Tel: 04 68 95 12 52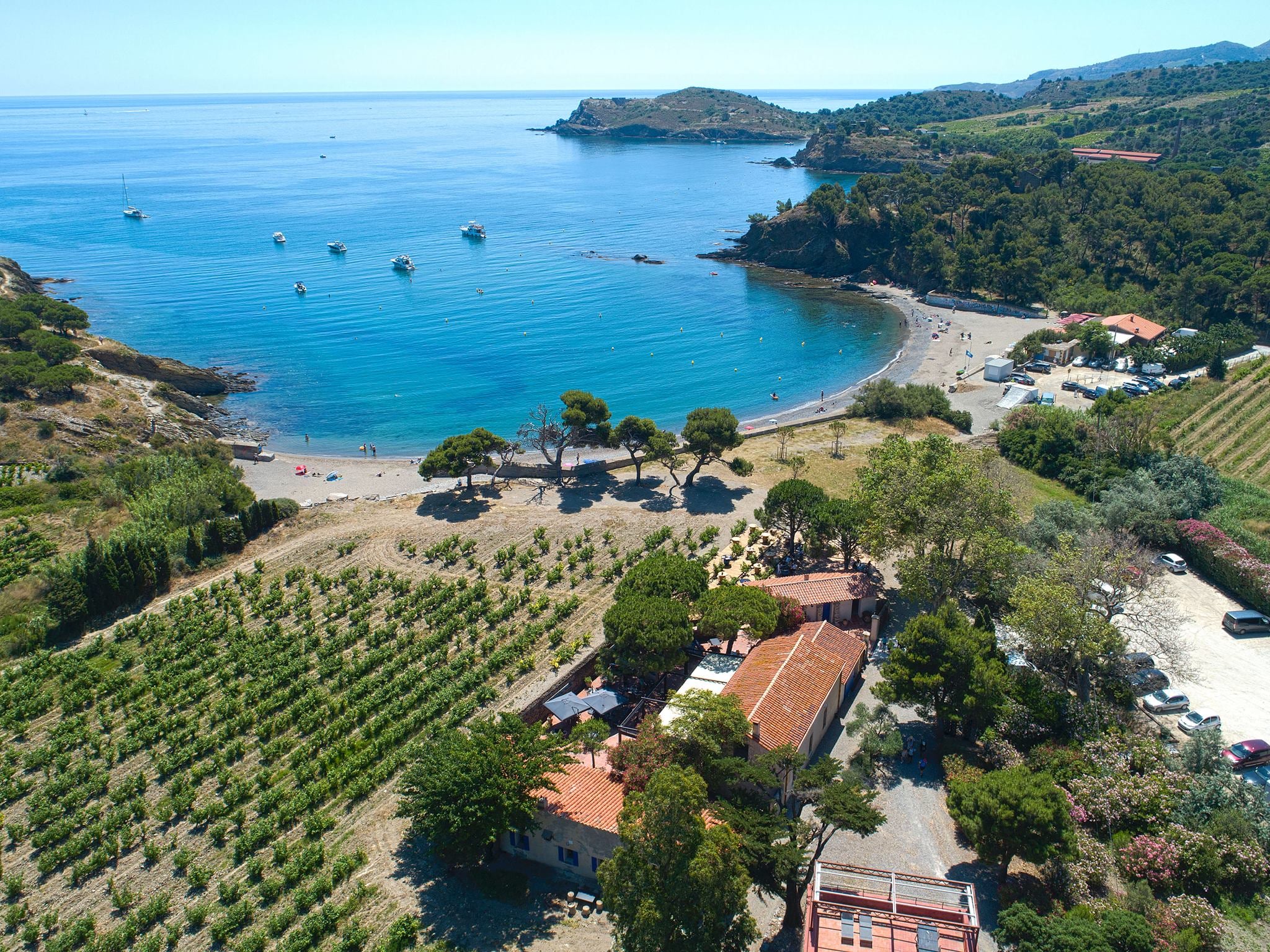 CLOS DE PAULILLES, NEAR PORT VENDRES… with Maria
Beautiful setting, excellent food and child friendly too. Portions eg salads can be big. Staff all very friendly. Must reserve during the season. Free parking for beach access if you have a reservation. Prices reasonable but watch what you choose if on a budget. Love it.
Paulilles
66660 Port Vendres
Tel: 04 68 81 49 79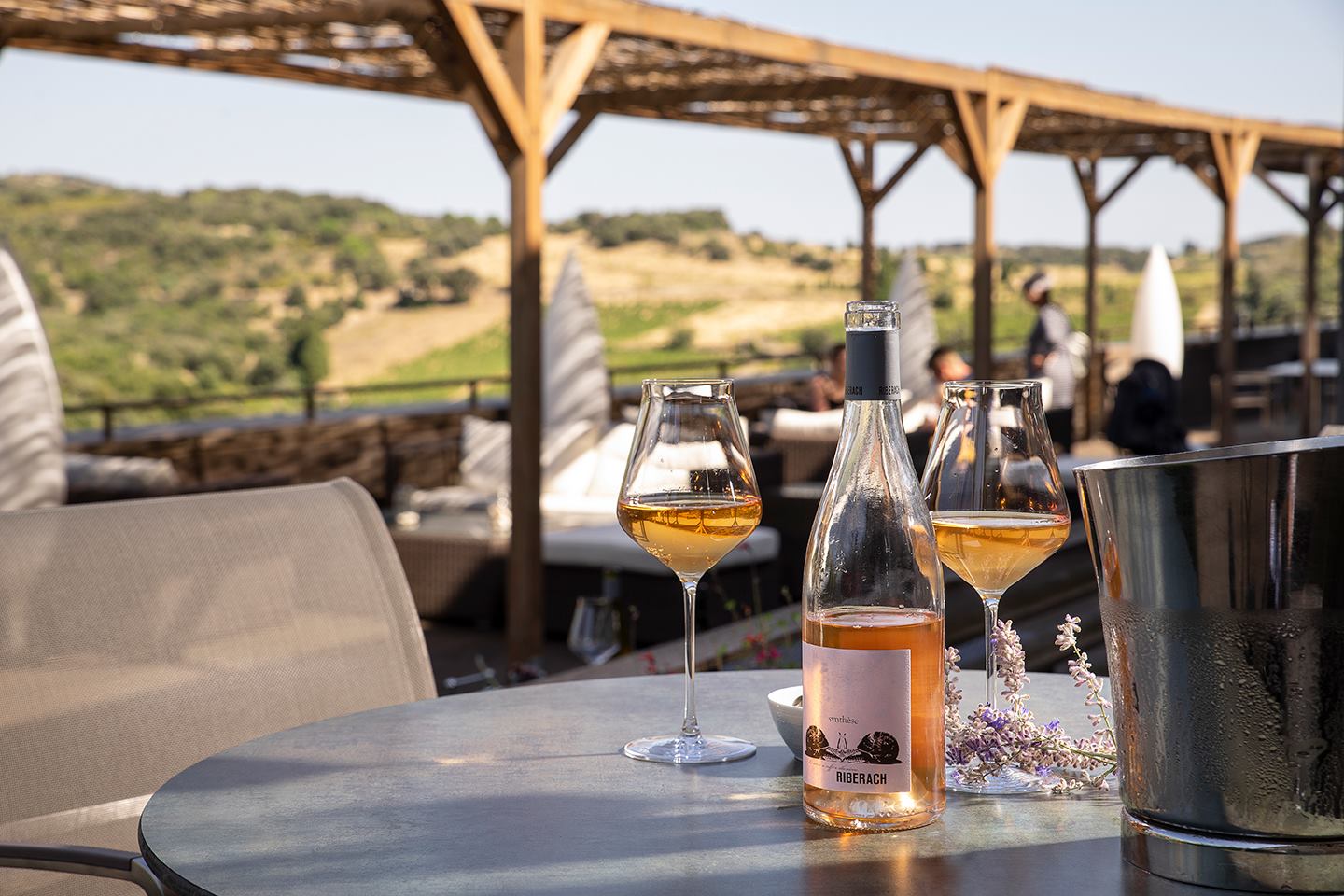 LA COOPERATIVE, DOMAINE RIBERACH, BELESTA… with Gillian and Mark
Modern restaurant/hotel encased in the shell of the old Cooperative building in Belesta, the restaurant opens to a beautiful umbrella and tree covered terrace with extensive views across the surrounding hills. Expensive compared to many restaurants but the quality of the food, its flavours and presentation are very special and worth every euro. Probably one of, if not the, best lunch we have had in the region.
2 route de Caladroy
66720 Belesta
Tel: 04 68 50 30 10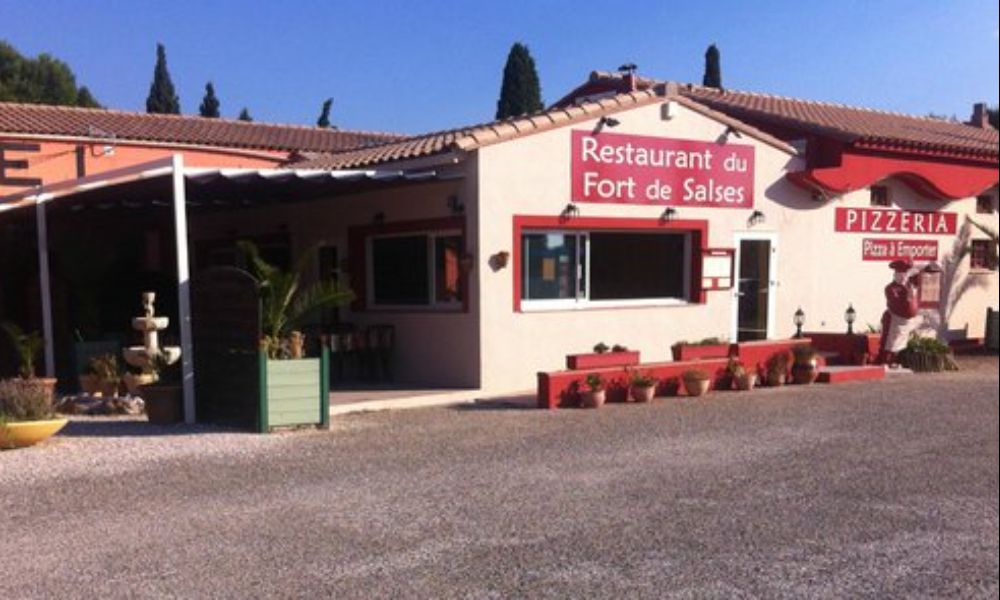 PIZZERIA DU FORT DE SALSES, SALSES.… with Virginie
Despite the name, it's not situated right besides the fort but near a camp site. They have unusual cocktails made with local beverages (muscat ambré, Byrrh, etc… to name a couple). On the menu, there's something to please everyone, from pizzas to parillade and even "boles de picolat", a traditional dish from this part of France. Some desserts are homemade and it's clearly mentioned on the menu.
The kids menu is simple and easy to choose from thanks to an erasable menu on which kids can tick their choices. There are also books and toys to keep them busy. The terrace is very pleasant during sunny days and the couple who runs the place are helpful and attentive.A good place to try if you're in Salses le Château!
Planal de Salses
66600 Salses le Château
Tel: 04 68 38 70 72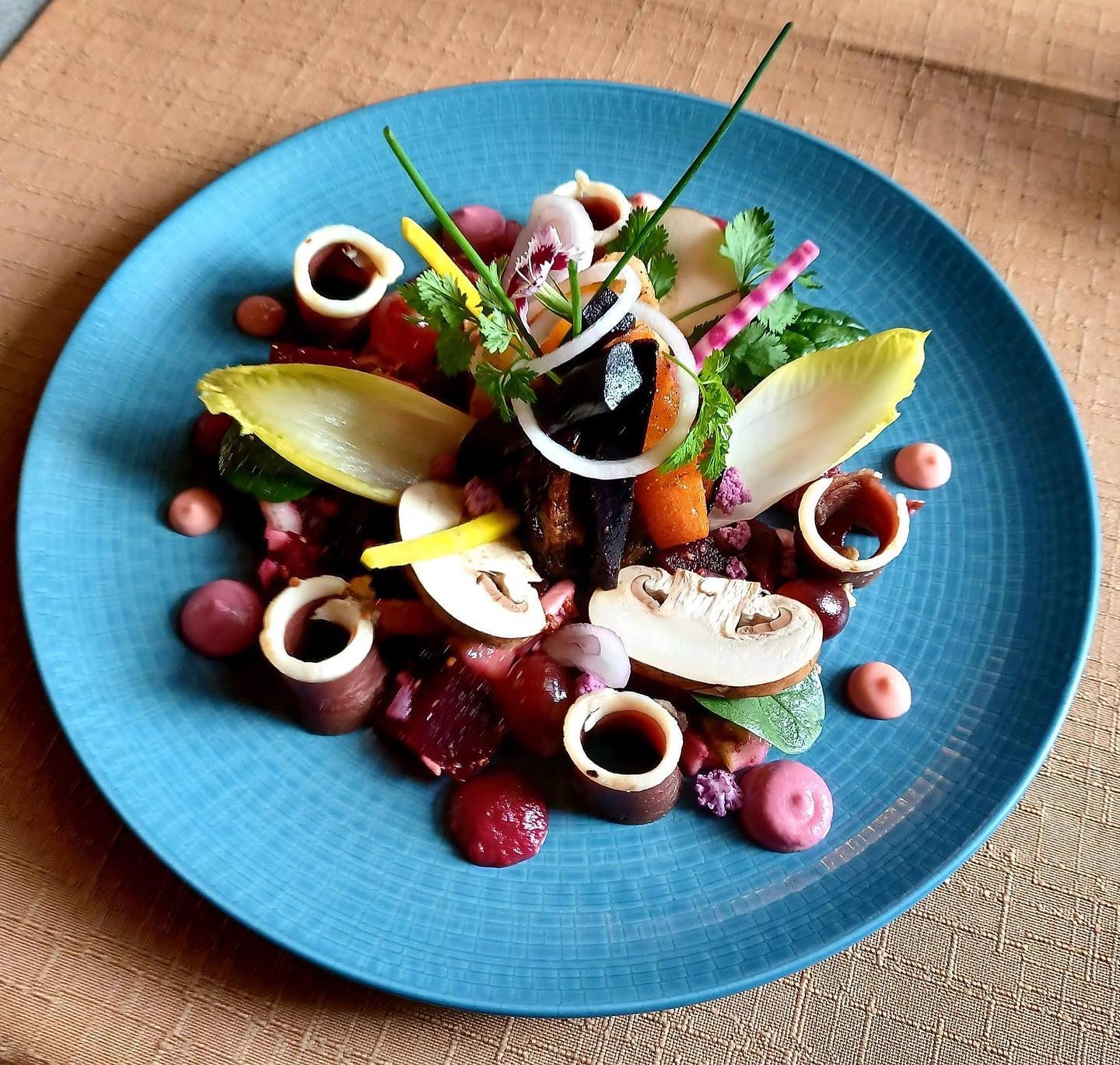 L'ANCIENNE ECOLE, PALAU DE VIDRE… with Malcolm
We don't often have a full 3 courses each for a mid week lunch but glad we did. Starter of Oeuf Parfait and Soupe a l'oignon, both delivering amazing flavours, followed by a pavé of seasonal white fish and fillet of Dorade. Both were stunning to look at and equally stunning to eat. The deserts were no sweet after thought either! The house coupe de glace delivered flavours that my spouse had not found in ice cream before while I indulged in a Pineapple and Rosemary carousel. It was mid week so we were happy to find we could have a demi pichet of house wine (Domain Depade Jorda) for 7.95. The total bill for all of this deliciousness in comfortable and stylish surroundings was 104€. For us this is a benchmark by which we judge other restaurants. I do wonder why we go anywhere else.
20 Av. Joliot Curie
66690 Palau-del-Vidre
Tel: 04 68 22 34 09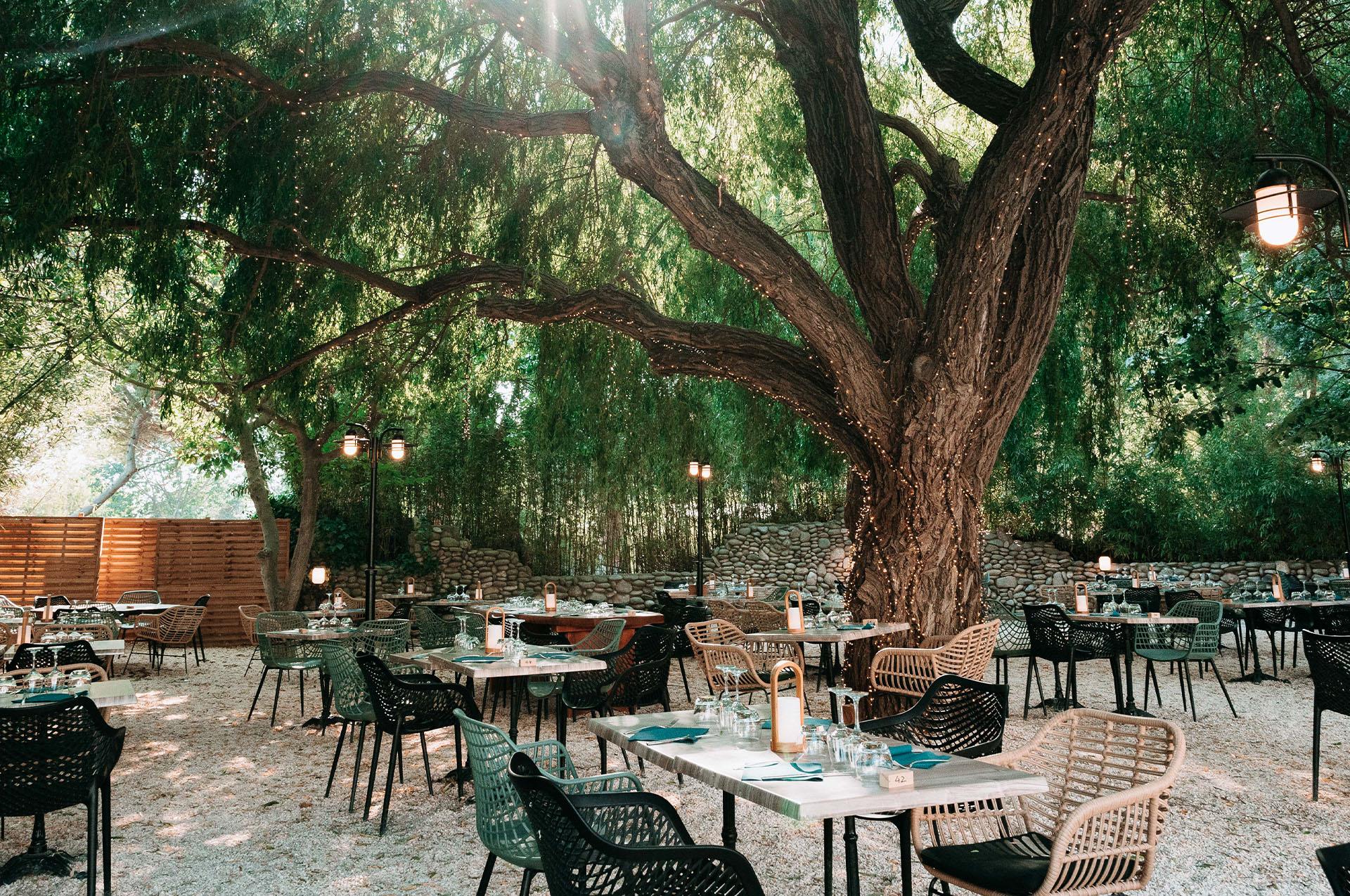 ARBOR & SENS, ARGELÈS… with Alistair
Sublime food, much of it is grown in its own garden and an excellent 3 course midi for 18 Euros with great local wine at good prices. Honestly – it's one of the best meals I have ever had, the lunchtime menu is phenomenal value. We had cured veal which melted, a good steak pavé and a wonderful fresh pineapple dessert with lovely home made ice cream. Wonderful food. Good options for vegetarians meat lovers and pescatarians. It's just round the corner from the Total garage roundabout and funfair in Taxo amidst the campsites – only been open about for a year. Definitely worth experiencing.
Route de Taxo
66700 Argelès sur Mer
Tel: 04 68 21 35 63
Over the border (in France)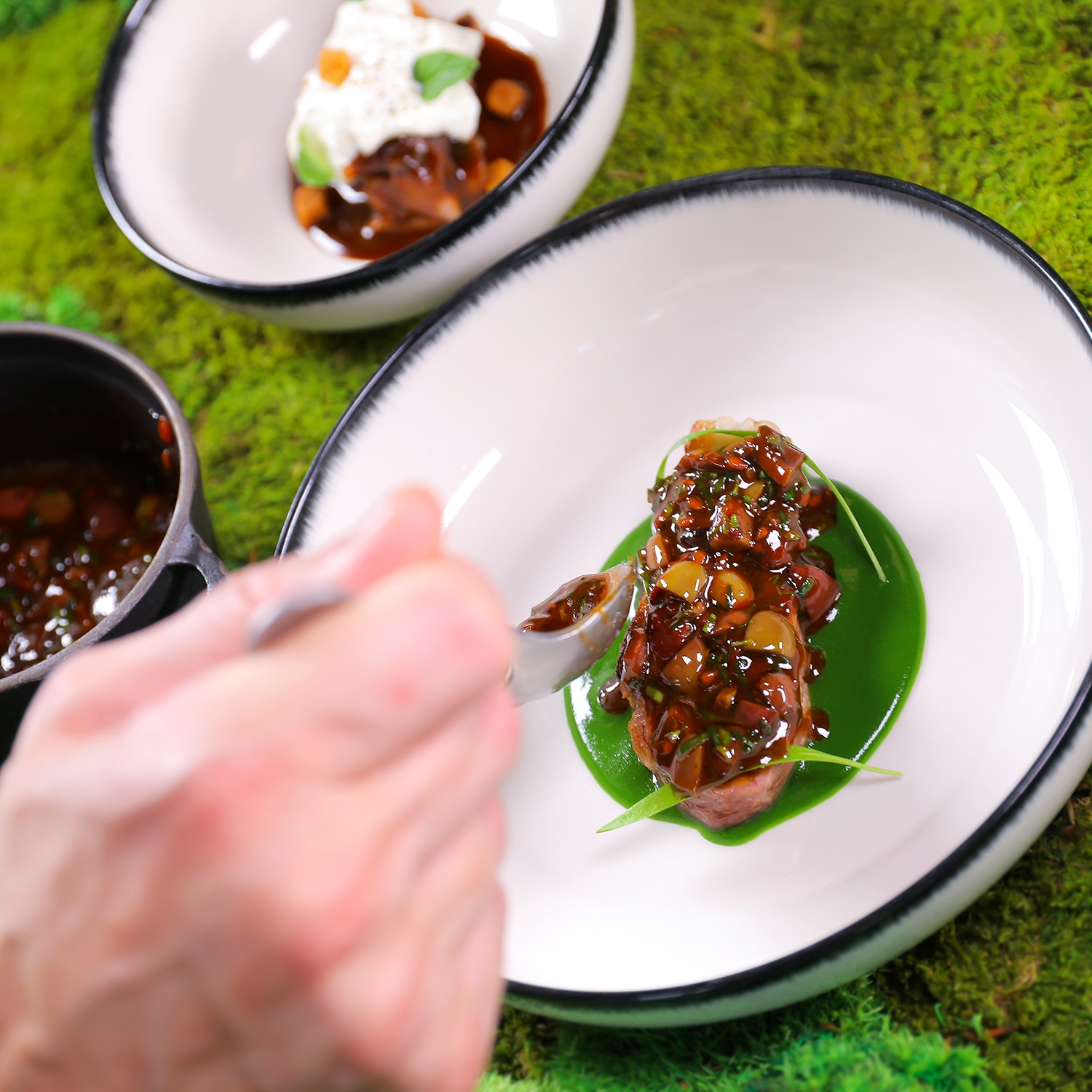 LA TABLE LIONEL GIRAUD, NARBONNE… with Jane
You're in for a treat at Lionel Giraud's Michelin starred restaurant in Narbonne, opposite the Grand Buffet. Credit card against no show when booking challenged me slightly. Service is excellent and tables well spaced out.
We went for 4 courses at 80€, an absolute feast of delights. Elegant amuse bouche of flowers, fish and an oil capsule (sounds freaky but was delicious), vegetable, fish, meat and dessert courses! Each course was an array of dishes, each more delicious than the last. The highlight was the five desserts!
So I'm a bit of a creep and explained to our waiter I had seen Lionel on Top Chef and lo and behold we were offered a further course of the dish he featured on Top Chef!
The event concludes with a visit to meet the chef. Wine is pricey but you don't want much, you're here for the food – and wonderful it is. The final cost was just under 100€ per head with little wine and only one coffee. I still felt it was superb value for money!
Rondpoint de la Liberté,
68 Av. Général Leclerc
11100 Narbonne
Tel: 04 68 41 37 37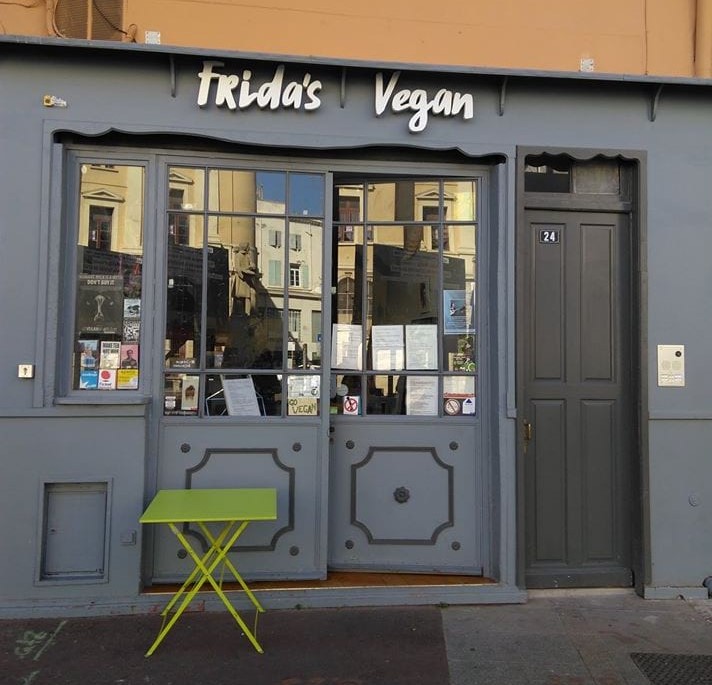 FRIDA'S, PERPIGNAN
What can I say, I love the place! Organic, vegan restaurant, an absolute delight. On our last visit, we shared a selection of starters, including humus, shalima and maghreb cigars (like Asian spring rolls, but stuffed with a mouthwatering concoction of veg and North African spices). Colourful vegetable patras (Indian curry), seaweed and vegetable lasagne followed by buza, coconut milk and dried fruits, and the devilishly-good chocolate truffles! All superb.
24 Place Hyacinthe Rigaud
66000 Perpignan
Tel: 06 16 97 10 29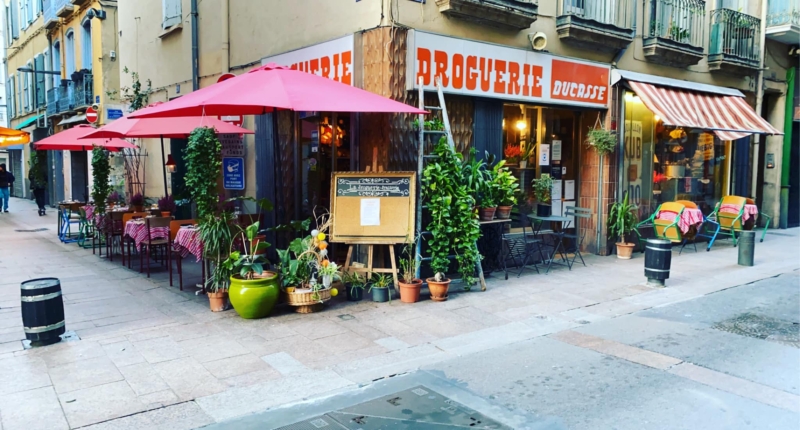 LA DROGUERIE, PERPIGNAN
Another of my favourite go-to addresses! A quirky setting, it's like stepping back in time and into a brocante! They have cute red-and-white checked table cloths, china plates and a menu that sets me drooling just thinking about it. Extremely reasonable prices, great veggie selection and laid-back, Italian trattoria ambiance. The menu changes regularly but the homemade gnocci is DIVINE. If it's on the menu with truffle sauce, don't think twice!
37 Rue des Augustins – 29 Rue de la Cloche d'Or
66000 Perpignan
Tel: 06 26 53 49 89
As featured in P-O Life n° 73 (spring 2022)