Summer in the Roussillon Conflent
Bike, quad, horse ride along the many panoramic tracks, through sweet smelling garrigue, shady forests of chestnut and cork oak, or take a drive along dramatic scenic routes with breathtaking views, through pretty Catalan villages, amidst countryside steeped in history.
Wander back in time in the footsteps of prehistoric man, discover ancient art and architecture, meet the people, visit the markets, taste the wine, the regional specialties, enjoy the restaurants and cafés… simply sit back with a cool drink on a shady summer terrace and watch the world go by…..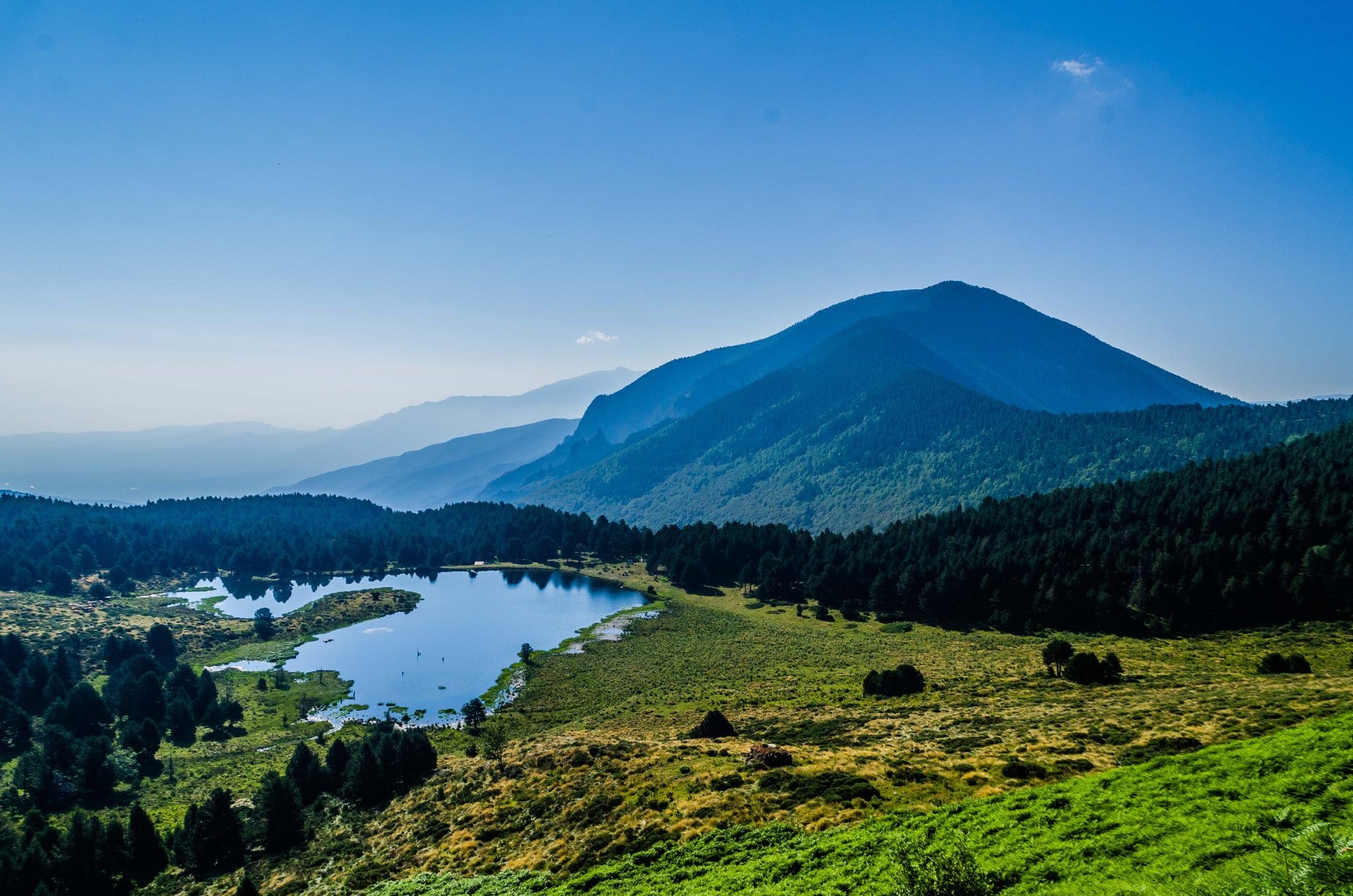 Make a day of it!
LES PASSEJADES
Dive into the region's history with FREE ENTRY offered by the 6 communes of the Roussillon Conflent into many of the fascinating heritage sites (Le Château Musée de la Préhistoire, Le Moulin à l'Huile, La Coopérative fruitière, les églises romanes, les fontaines …) followed by a cool evening market from 6pm onwards with complimentary tastings, a spot of wine and maybe dinner under the stars? Sounds good?
WHEN & WHERE?
Friday 19th July > Bouleternère
Friday 26th July > Millas
Monday 29th July > Montalba le Château
Wednesday 31st July > Ille sur Têt
Saturday 10th August > Bélesta
Friday 23rd August > Corbère
Highlights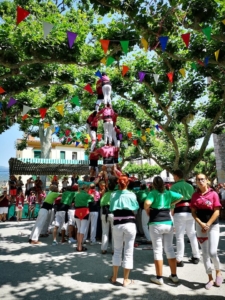 >LA FÉRIA DE MILLAS (8th – 11th August): Four days of music, eating and drinking – and bullfighting, if that's your thing!
> FEST'ILLE NIGHT EDITION – 3rd August
> RANDO JAZZ IN RODÈS – 11th August
> LE DESERTIVAL IN ILLE SUR TÊT – 31st August
Born to run?
Get your name down for…
LA RONDE DES DOLMENS – Corbère-les-Cabanes – 20th July
LA RONDE ILLOISE – Ille sur Têt – 28th July
LA PANORAMIQUE – Millas – 8th August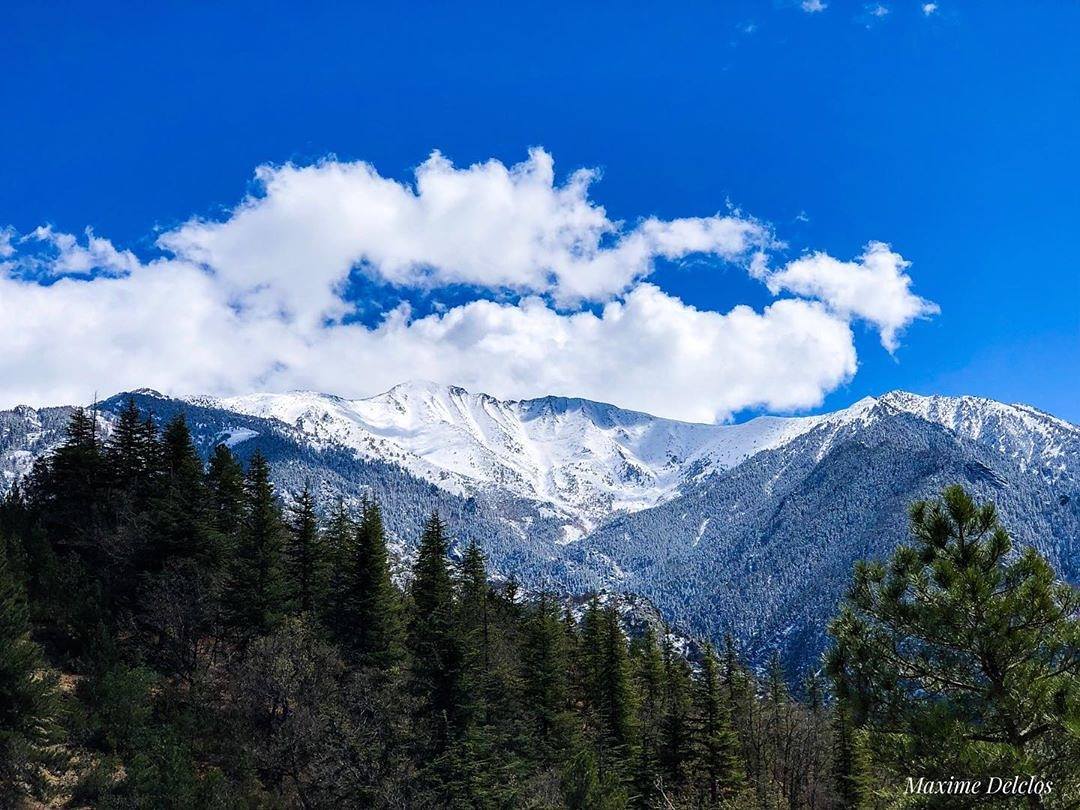 Ille sur Têt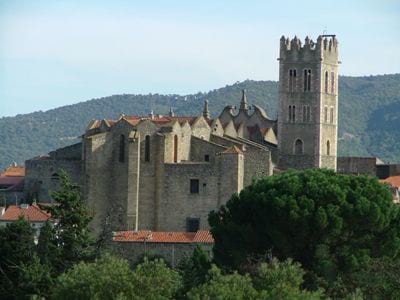 Ille sur Têt was an important religious centre in Medieval times. The huge cathedral-like church of St Etienne dominates the town, way out of proportion to the narrow streets that surround it.
Through the grand pink marble doorway the vast nave is dark, the gold on the altars and side altars gleams, there is a Cross des Outrages, a huge organ, many paintings.
Visit the Hospice d'Ille, now the Centre of Sacred Art, but once used to care for the poor, the elderly, passing pilgrims, lepers….. In the small sleeping alcoves, statues, crosses and altars are displayed.
Wander around the town with several small and attractive 'places' bars, restaurants and an impressive tower, La tour de l'Alexis, once used as a signal tower and for defence, made from the same river stones as the ramparts.
Although the fortifications are no longer, various gateways, walls and towers can still be seen.
It's difficult to miss the strange limestone cliffs dominating the landscape, forming a natural amphitheatre made of tall pillars of rock, eroded into wonderful tall fairy chimneys, sculpted by nature over the last five million years.
Follow the well laid-out trail, accompanied by an explanatory booklet (included in the admission price of 5€), through incredible scenery. Free parking, café and kiosk with local delicacies.

Fresco Fiasco
Abandoned in 1561, the ancient houses in nearby Casenoves are in ruins, but the XI century chapel of St Sauveur and a tall square tower still stand, surrounded by ancient olive groves. The chapel once contained some of the oldest frescoes in Europe, but the mayor and town council sold them on in the '50s for a pittance in a shady deal, much to local dismay.
Many years later most of them were recovered and can be seen at the Hospice d'Ille sur Têt