Bûche de Noël
I love this Christmas roll, decorated to look like a real Yule log. The only difficult part is the sponge cake, which must be easy to roll after being iced into the 'log' that you will then decorate as you like. A damp cloth helps keep the sponge pliable.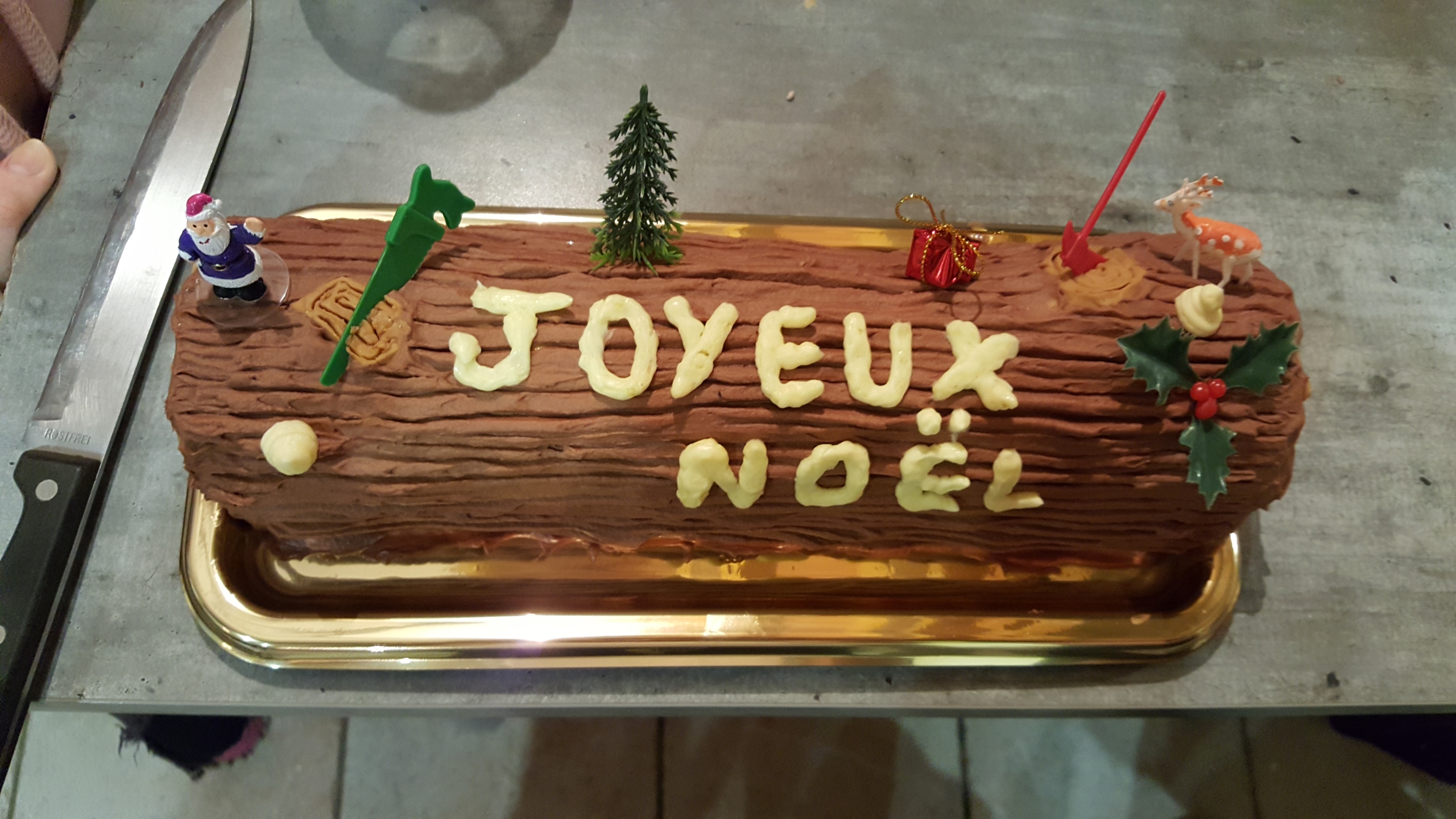 Recipe
Ingredients
4 eggs, at room temperature
2 teaspoons soft butter and 2 teaspoons flour to grease and flour the baking pan
1/3 cup flour
1/4 cup Droste's cocoa or any good unsweetened cocoa
1 teaspoon baking powder
1/4 teaspoon salt
1 teaspoon vanilla
1/3 cup sugar
1/2 cup sugar
1 cup heavy cream
A little sugar
1/2 teaspoon vanilla
Whipped cream filling
Beat a cup of whipping cream until stiff but not dry with a little sugar and a dash of vanilla or bourbon.
Chocolate ganache
8 ounces dark chocolate (I use 85%)
2 teaspoons sugar
1/2 cup heavy cream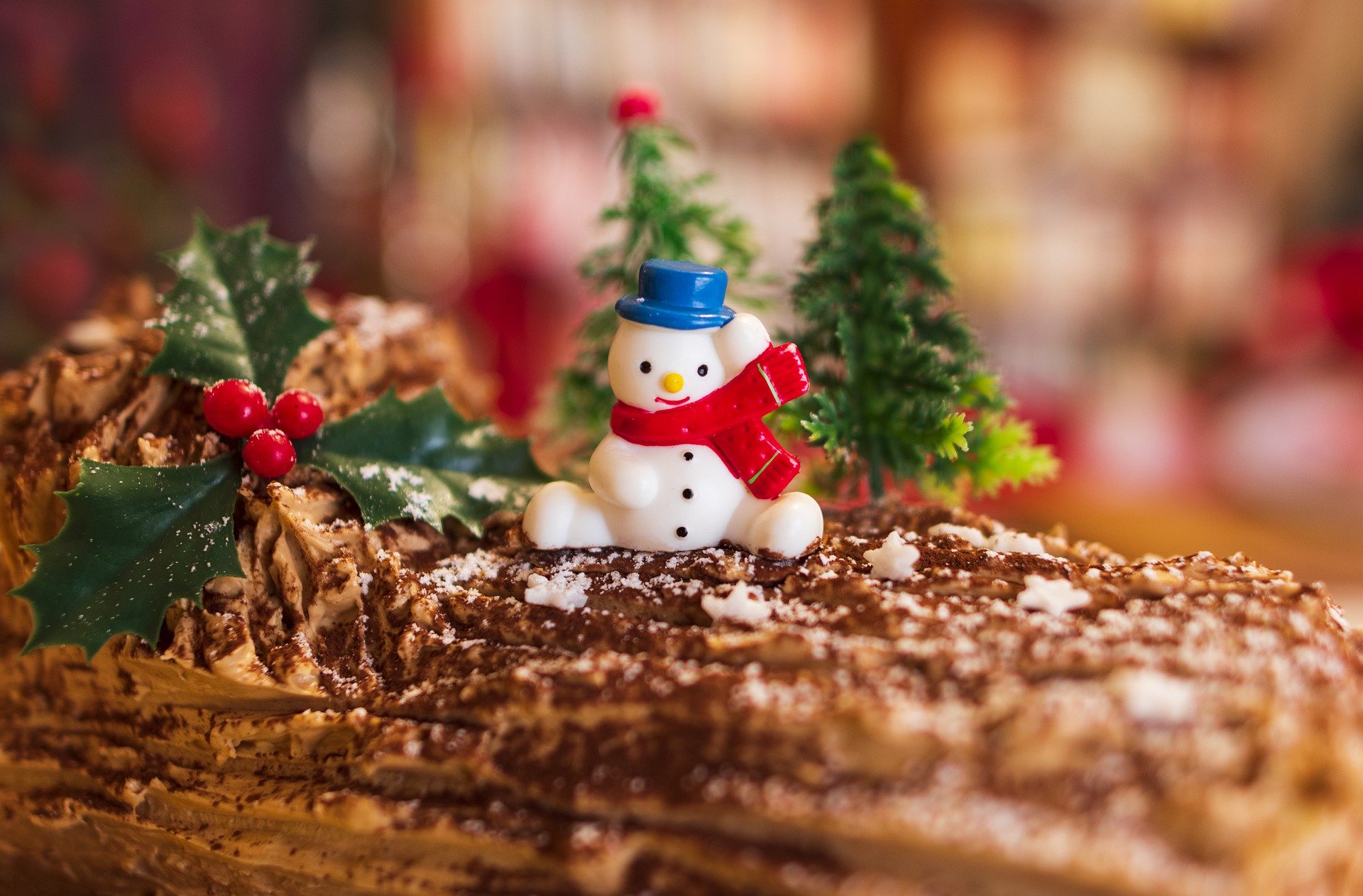 Method
In a saucepan over very low heat, melt the chocolate with the sugar slowly and add the heavy cream, stirring constantly with a wire whisk until very smooth. Let cool until ready to use.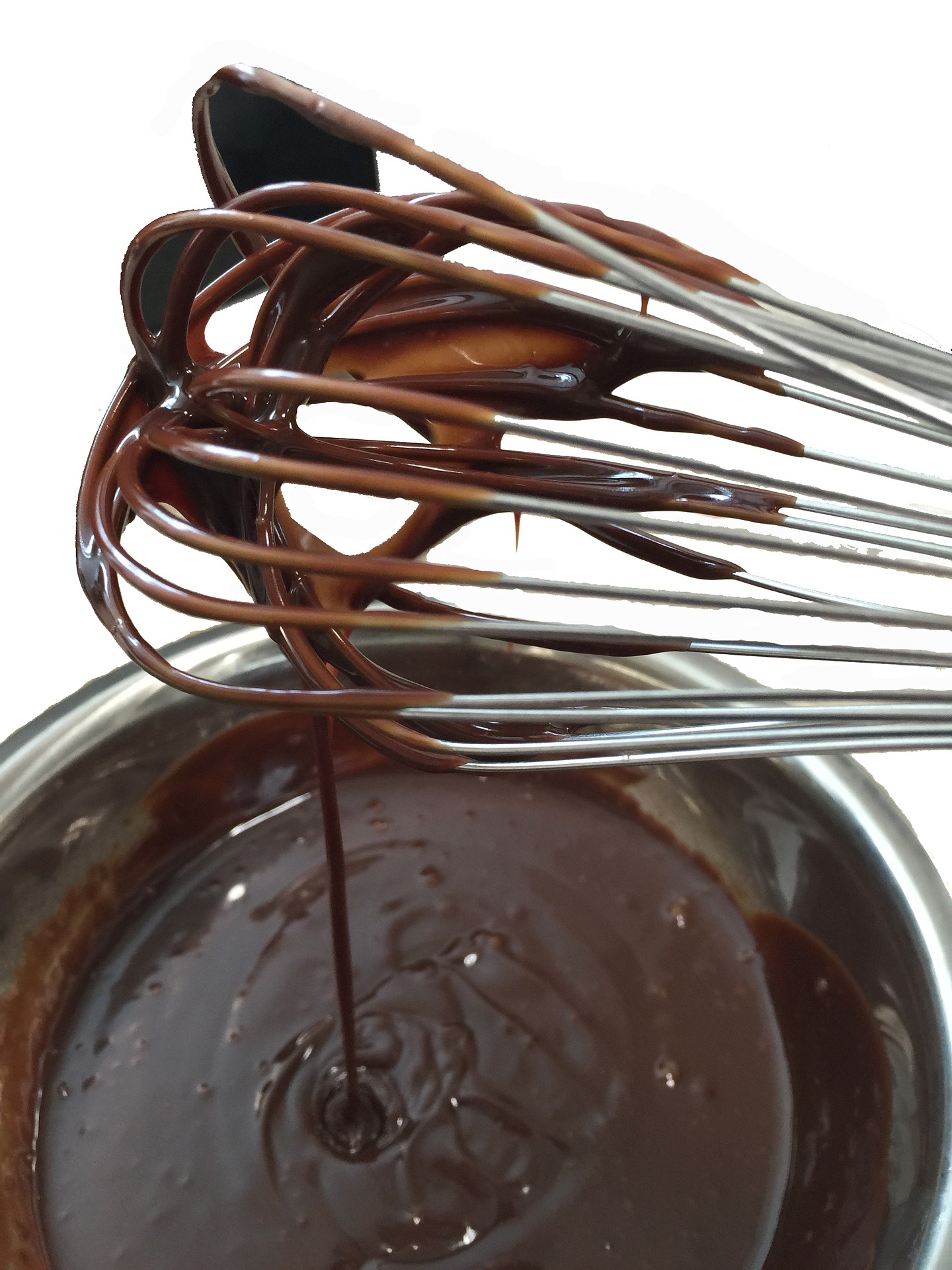 Preheat the oven to 350 F/180 C. Separate the eggs. Butter and flour a cookie sheet (15 x 10 x 1-inch).
In a mixing bowl, combine the flour, cocoa, baking powder and salt.
In the bowl of a food processor, beat the egg yolks and vanilla until they are thick. This could take a few minutes. Gradually add the 1/3 cup sugar until all is dissolved. Remove to a mixing bowl.
Beat the egg whites in another clean food processor bowl or by hand until they form soft peaks, as our mothers taught us. Fold the whites into the egg yolks and sugar, keeping the mixture very light. Sift the flour mixture over the mixture and fold very gently until it is incorporated into the egg batter.
Pour the mixture onto the buttered baking sheet, spreading it evenly with a spatula and a light hand.
Bake just until the batter is set and springs back when touched, about 10 to 15 minutes depending on your oven.
Immediately loosen the edges of the cake with spatulas and slide it carefully onto a towel sprinkled with a little sifted powdered sugar. Starting with the end of the cake, roll it up gently with the towel.
When it is cool, unroll the cake and spread it with the whipped cream mixture and roll it up again, sealing the edge with whipping cream. Place the towel loose over the cake and refrigerate for an hour.
Spread the cake with cooled chocolate ganache and score it lengthwise with a large fork, making a pattern that resembles a tree branch.