Journée des Femmes
International Women's Day 2019 will be held on Friday 8th March, with activities taking place throughout the week.
#BalanceforBetter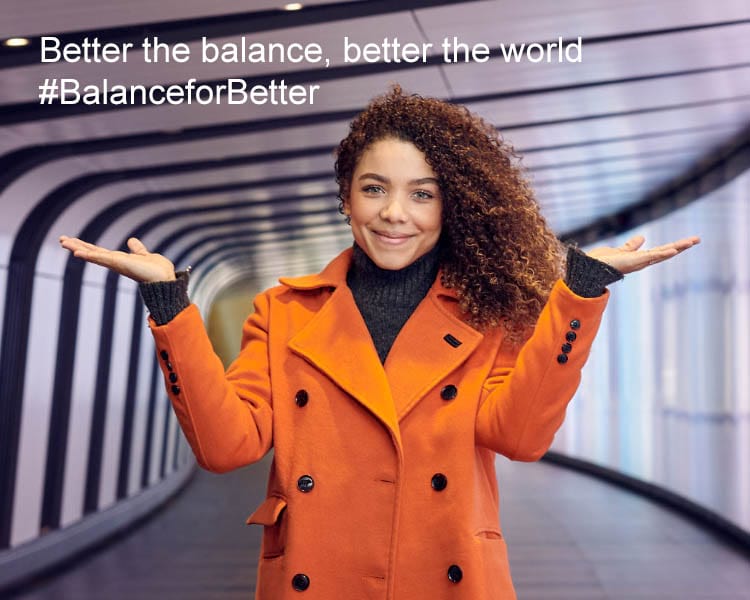 In England, 2018 marked the centenary of the Representaion of the People Act, when (certain) women won the right to vote for the first time. Over one hundred years on and the World Economic Forum predicts that gender parity is still over 200 years away!
There have been several important international gender equality movements over recent years, including #MeToo and #TimesUp. Although these campaigns gave an indication of the worrying extent of the problem, they also showed the huge global support for finding a solution.
As the International Women's Day group says, we cannot be complacent. We must continue to motivate and unite friends, colleagues and communities, celebrating women's achievements and tenaciously challenge bias to create #BalanceforBetter.
Madame Hermaline Malherbe, President of the Département des Pyrénées-Orientales, is proud to be celebrating the 10th year of the Semaine des Droits des Femmes festival in our region.
With many events across a multitude of venues, this is a great chance for men and women to participate in enhancing the roles and rights of women around the world.
Programme
Monday 4th March – Friday 5th April
Maison de la Catalanité, Perpignan
Exhibition: Ravensbruck, la Force des Femmes – photography exploring the power of women
Wednesday 6th March – Sunday 10th March
Cinéma Jaurès, Argelès sur Mer
Film festival: Femmes et Toiles – international film festival celebrating women in cinema. Website.
Wednesday 6th – Saturday 30th March
Médithèque Ludovic Massé, Céret
Exhibition: Frida e(s)t toi – photography in the style of Frida Khalo
Exhibition: Elegance en bois – paintings
Exhibition: Photographies
Thursday 7th March, 10am -4pm
Centre de Formation La Rouatière, Université de Perpignan, site Percier
Information exchange: Ces Femmes à l'Honneur- on the theme of successful women (sports, work, disability etc.)
Thursday 7th March, 8pm
Théâtre des Aspres, Thuir
Film screening: Les Conquérantes. 5€.
Friday 8th March, 9.30am
Mission Locale Jeunes 66, Perpignan
Breakfast discussion: Rencontre avec les Déesses- young people can meet the Goddesses (women's rugby team) over breakfast to discuss sexism, discrimination and stereotypes in sport
Friday 8th March, 1.45pm
Hôtel de Ville, Rivesaltes
Conference: Violence faite aux femmes- designed for professionals and volunteers supporting victims of domestic abuse
Friday 8th, from 3pm
Médiathèque, Laroque des Albères
Animations, entertainment & discussions
Friday 8th March, 6.30pm
Maison de la Catalanité, Perpignan
Soirée: Force et combat des femmes de l'histoire- exhibition opening "Ravensbruck, la force des femmes" and poetry reading from major female writers from the post-Nazi era
Friday 8th March, 6.30pm
Mas Saint Mamet, Saint Estève
Conference-Debate: La liberté, a-t-elle une sexe? (Does freedom have a gender?) Discussing the similarities, differences and support strategies for women in France and Burkina Faso
Friday 8th March, 8.45pm
Salle Buisson, Argelès sur Mer
Song & spoken word: Duo de Femmes
Saturday 9th, 7pm
Maison de la Catalanité, Perpignan
Spoken word: Liberté, Egalité, Feminisme! Documenting the feminist movement via texts written by women from different eras
Saturday 9th – Monday 22nd April
Palais des Rois de Majorque, Perpignan
Exhibition: Catharsis à travers Frida Khalo- photography exhibition exploring the life and inspirations of the legendary artist
Tuesday 12th March, 5.30pm
Bibliothèque du Centre culturel Jean Ferrat, Cabestany
Conference & Film screening: De la vie des Femmes – based on the book & photo report documenting women's living conditions around the world followed by the screening of Le ventre des femmes, documenting forced sterilisation in Peru in the late 90s
Tuesday 12th – Friday 22nd March
Palais des Rois de Majorque, Perpignan
Exhibition: We can do it! Ho podem fer! Photography documenting women's struggle for rights over the 20th century
Wednesday 13th March, 2pm
Palais des Rois de Majorque, Perpignan
Short film competition: Buzzons contre le sexisme (create a buzz against sexism). Prize giving at 4pm
Wednesday 13th March, 6.30pm
Maison de la Catalanité, Perpignan
Conference: The Fifth Sacre Thing – discussion of the similarities between domestic violence and ecological damage as presented by the American author, Starhawk.
Thursday 14th March, 2.30pm
Archives Départementales des Pyrénées-Orientales, Perpignan
Conference-Debate: La Prostitution dans les P-O
Friday 15th March, 7pm
Palais des Rois de Majorque, Perpignan
Spectacle: Vous Désirez? A comic yet poignant production based on the notion of consent and sexual violence
Wednesday 19th March
Salle de l'Union, Céret
The forgotten women of the Nobel Prize – conferences, discussions, art exhibitions, film screenings