Pont Gisclard gets a paint job
Every fifty years the Pont Gisclard (also known as pont de Cassagne) gets a paint job. A hundred years have slipped by since the famous Little Yellow Train began carrying freight and passengers to and from the high cantons of the Capcir and Cerdagne.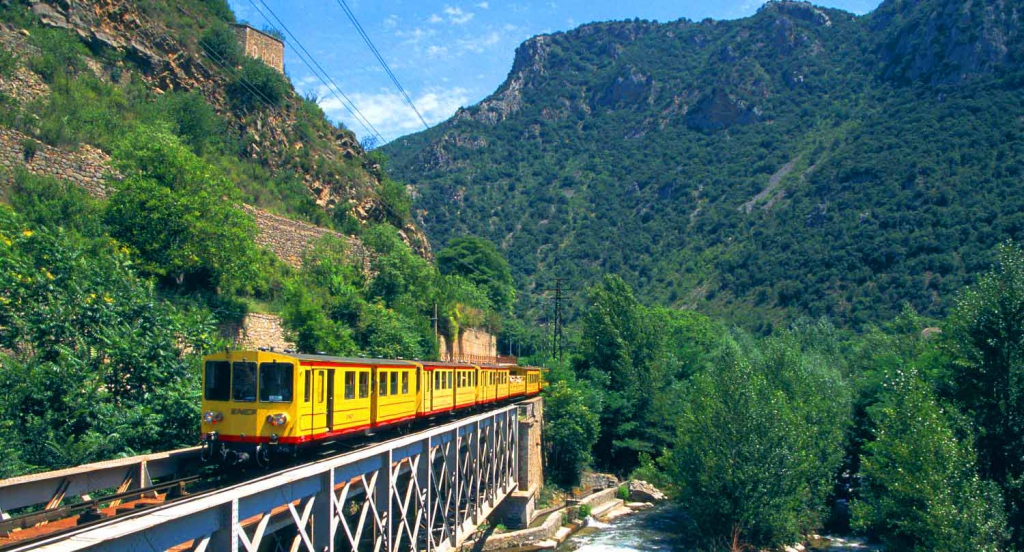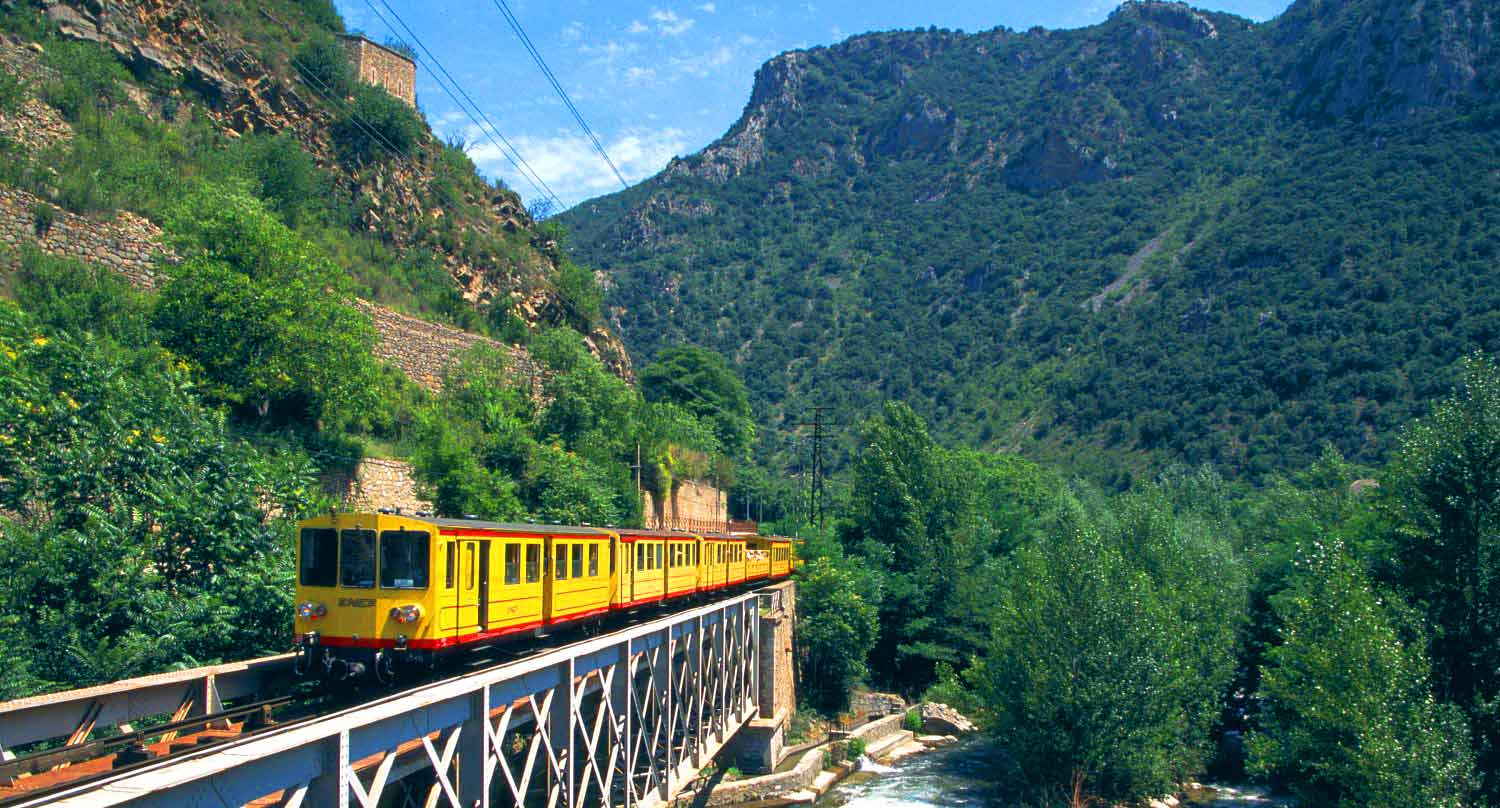 In 1960 it had its first repaint. In 2010, to mark its centenary, the paint brushes were in action again. 90 tons of scaffolding were erected, 2.5 tons of paint made ready. The RFF spent 1,314 million euros to make sure the bridge is fit for the next fifty years. (RFF = Reseau Ferre de France, created in 1997 it is responsible for modernising and maintaining all 30,000 km of French rail track.)
The Yellow Train runs the 63 km from Villefranche de Conflent to Latour de Carol connecting lines from Paris to Port Bou, from Toulouse to Barcelona. Conceived in 1883, the work started in 1903, and, when it was completed in 1911, it brought the high cantons of the Cerdagne and Capcir into the XX century. It now carries at least 200,000 tourists a year.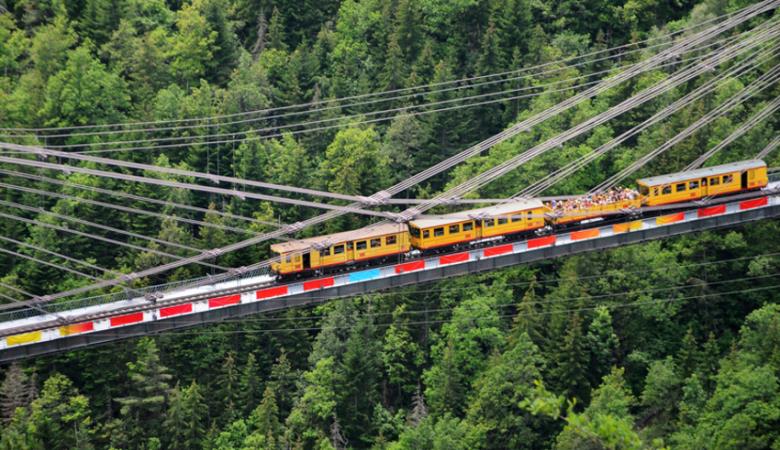 The engineering problems it overcame as it climbed to Bolquere Eyne, (at 1593 metres the highest station in France), powered by electricity created along its route, were remarkable and not without mishap.
On 24th September 1909, during an important visit to the Pont Gisclard by the Minister of Public Works, a terrible accident caused the death of 6 men including Albert Gisclard himself. His elegant metal suspension bridge, 241 metre long by 80 metres high, was considered quite revolutionary at the time and, since 1997, has been classified as a Historical Monument. It is the only railway suspension bridge still in service on the highest line in France
.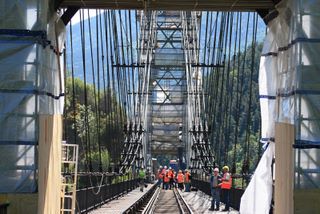 The RFF took their task very seriously. Members of the local press (including PO Life of course) were invited onto the bridge one fine June day to see the work in progress. We were issued with florescent orange waistcoats and helmets, handed a torch and walked the normally forbidden track, through a tunnel and onto the bridge. The pillars were encased in polythene to protect the environment as the old paint with a high lead content was removed. The residue was filtered and all toxic waste disposed of. The cables were scraped by hand then painted, the painters swinging from them, faces masked in protective white grease, boiler suits spattered with black paint.
The work started on the 20th of April and by the end of July the towers had their three coats, the side rails two coats each and the work was finished. Throughout the whole process the train ran at weekends and on holidays allowing locals and tourists a glimpse of the facelift the RFF were carrying out on one of the most beautiful bridges of the entire French rail network.