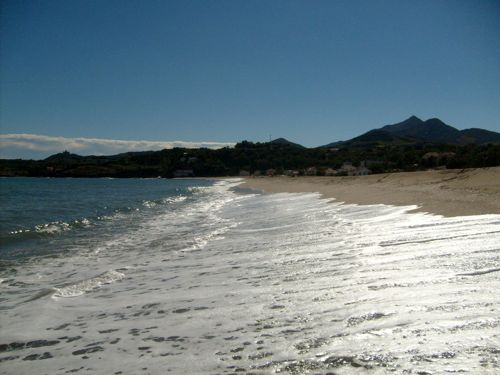 In a bid to minimise water wastage, from summer 2019, the towns of Argelès sur Mer and Torreilles will no longer provide showers at the beach, replacing them with taps instead.
The Maire of Argelès, Antoine Parra, validated the proposal to remove 10 fresh water showers from the 7km beach front: a return to 100% natural swimming.
Between June and September 2018, nearly 8 million litres of potential drinking water flowed through the town's beach showers, with a further 2 million litres in Torreilles.
Given the serious risk of a drought during the summer months, the decision was taken to restore water to its primary function: drinking.
The taps will be free to use at the 6 lifeguard stations along the beach in Argelès and strategically placed along the beach in Torreilles.