Spooky sightings in Castelnou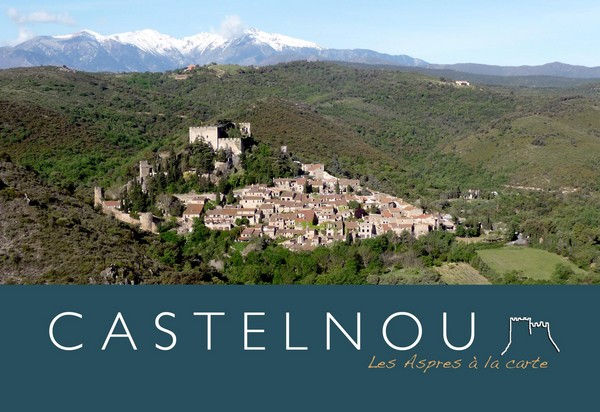 Originally built way back in 990AD, the Château de Castelnou was home to the powerful counts and countesses of Vallespir. Throughout the centuries, sieges, crusades and wars, not to mention courtly infighting and drama, have seen much blood shed over the threshold.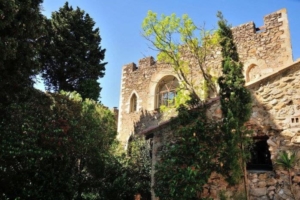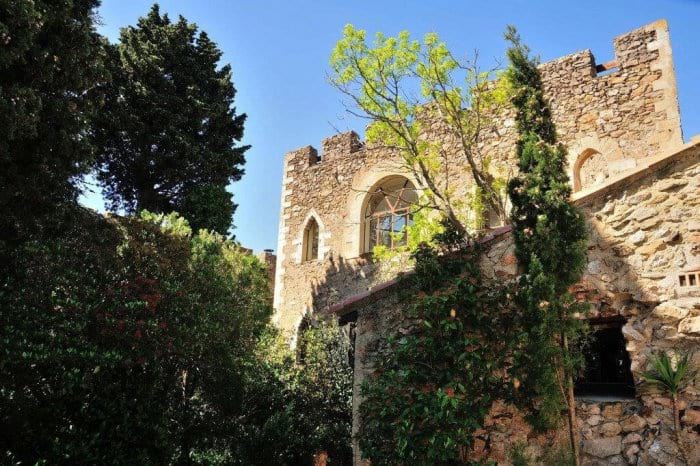 But for a truly intriguing mystery, we need look no further back in history than the Second World War.
During the German Occupation, a British agent named Elisabeth was sent to live in the castle and extract information from Vichy collaborators. Under the alias, Cynthia, she seduced a certain Captain Brousse and was able to relay invaluable details such as naval codes for the Vichy flotilla.
Elizabeth's mission at the castle was clearly not all work. After the Armistice, She came back to settle in the Château de Castelnou. Buried along with her two dogs, her grave occupies a discreet corner of the castle's grounds. But that doesn't seem to be the end of the story!
For years following her death, every Halloween, a bouquet of flowers would appear on her grave. Eventually, the castle's groundsman discovered that the mysterious benefactor was in fact Elisabeth's lover, a resident from the village.
Mystery solved?
As is often the case with historical monuments, paranormal researchers have scoured the Medieval castle in search of unexplained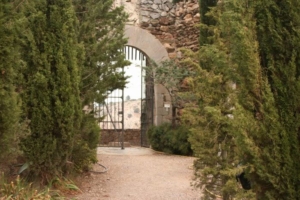 phenomena. And they were not disappointed!
Exploding light bulbs and a photograph capturing a woman's silhouette in the mirror of the cellar were just some of the exciting discoveries made in recent years.
Could this be Elisabeth, aka Cynthia? Or another character from the castle's long history? Well, any further exploration was put on hold in October 2017 with the sudden and mysterious closure of the castle.
Without warning or explanation, visitors and staff alike found themselves on the wrong side of the locked gates. The only thing people could be sure about was that the "security works" were indefinite!
The castle was offered up for sale in 2018 for just one euro, but the millions needed to carry out legal safety requirements prevented its sale.
The work, estimated to be in the region of €4 million, was finally carried out by the department of the Pyrénées-Orientales in November 2018 and the castle was to open again to the public at the beginning of this year 2020 – but then came Covid! MORE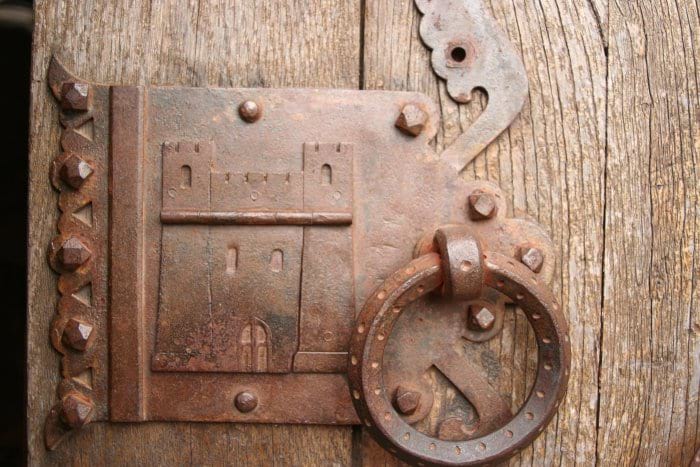 Discover the many legends and stories from across the centuries and perhaps even catch a glimpse of the mysterious shadowy woman?!
2021 – Covid measures apply
Open every weekend from 22 May to 19 September, 11h – 18h
Open every day in July and August (except Thursday and Friday ) from 11h – 18h
FREE