At the foot of the Albères, off the voie rapide Argelès – Le Boulou, the little village of Villelongue may not be the obvious choice for great food and live music, but it has it all going on throughout the year – and particularly in summer.
This is a village with two hearts. The old has 12th century church, tiny museum of village history, and priory Santa Maria del Vilar up in the mountains, built by Augustinian monks in 1083 at the centre of the original village.
Restaurant Le Soixante Six puts on a good 3 course lunch including a glass of wine for just 13€50,… or try their delicious tapas.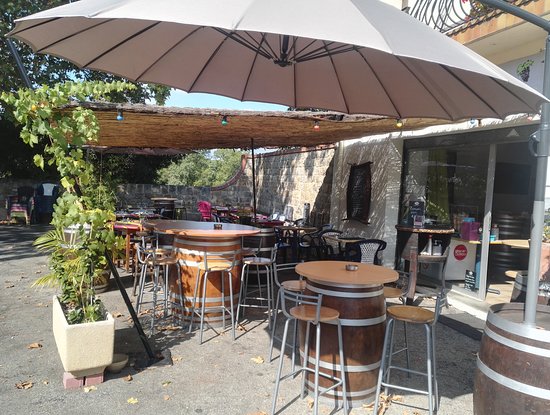 And then there's the new heart. Turn right well before you reach the old village, and on a modern parade, in the middle of a vineyard-turned-residential-estate, looking out over the stadium, a pizzeria and a music and sports bar struggle to make their mark and put Villelongue on the map.
Each one has its own identity.
At the end of the parade, Nico and Alice propose a range of dishes designed to tantalise your taste buds at L'Axurit: Gourmet burgers, Pizzas, Stir fry, Tataki, Fresh fish, Local meats….and the warmest of welcomes.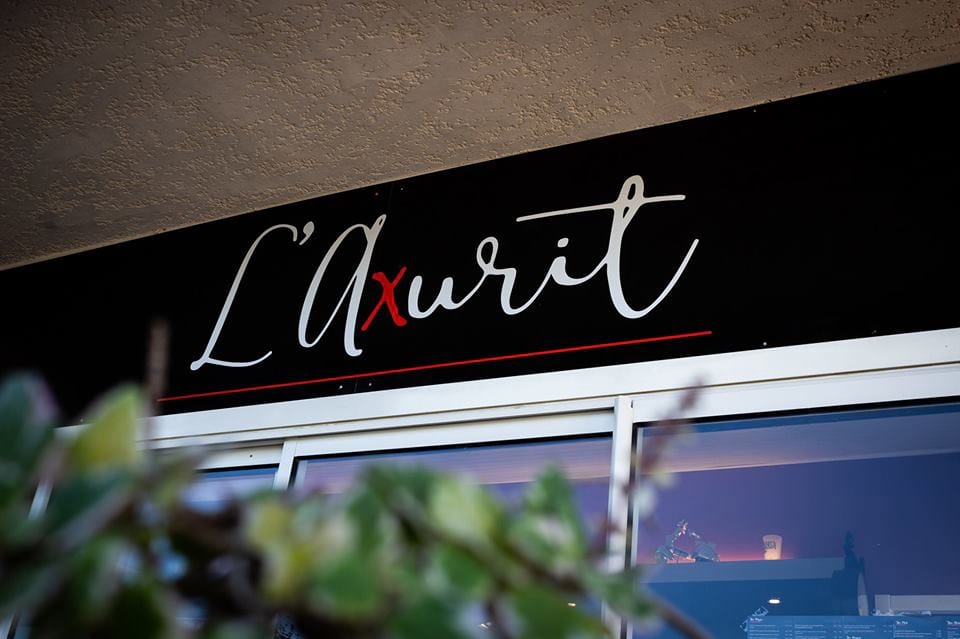 Next door is the Cordoba Café. Dynamic Yann makes sure that the parade buzzes with music and entertainment throughout the year – and shows all the big matches and events on a giant screen.

Café and restaurant work together. There's a feeling of hope and bonhomie amongst them, and, tucked away as they are off the main roads only makes them work even harder – to make a life and to make a living.
Check out Facebook Cordoba for events over winter, Happy Hours and football for all the family.
Parking's plentiful. Sit down to lunch, dinner, a drink….and watch Villelongue life unfold before your eyes.