Walk the region : Urban Canals in Perpignan
The charming alleyways and streets of Perpignan city centre are ideal to 'flâner' (stroll or meander). But if you fancy seeing a different side to city life, we've got an urban hike just for you.
Key Info
5km (there and back)
Easy, mostly flat, well-marked path
Shady and protected from the wind
Additional circuits can easily be added (or removed!)
GPS: 42.681439, 2.892720
Start
Park in the carpark behind KFC at the north end of Porte d'Espagne. The walk starts along the cycle path, which can be found off the main roundabout, running to the northwest corner of the carpark and then along the canal, sign posted Les Arcades.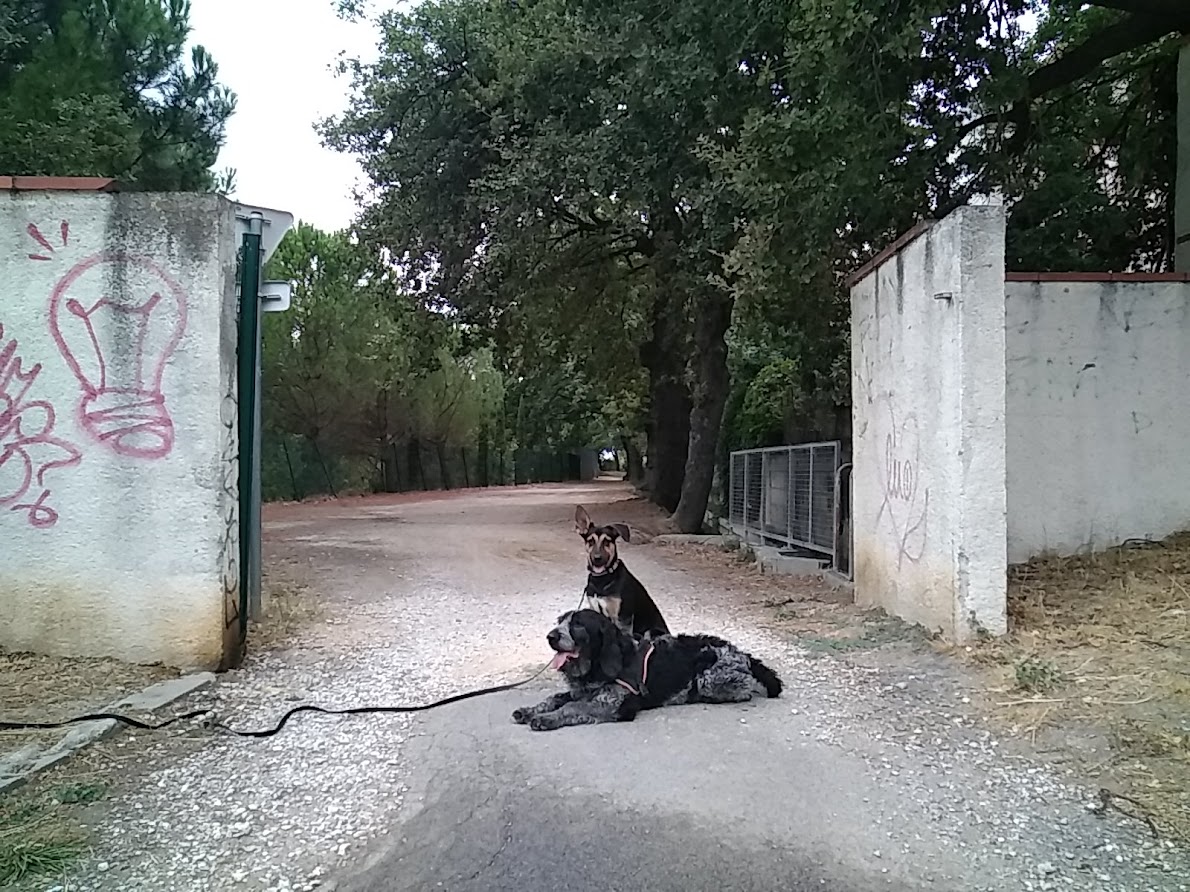 The walk
Follow the cycle path along the canal, passing around the back of Castorama and the tennis/squash/padel club, le Mas, until you reach the Aqueduc des Arcades.
When the path crosses over the train tracks, turn right and pass under the aqueduct to a pleasant grassy area and follow signs for Serrat d'en Vaquer.
You will climb up to meet the canal and then cross the bridge over the D900.
Over the other side, turn right and follow the road to the roundabout by the 4* hotel, Villa Duflot, still following signs to Serrat d'en Vaquer.
Cross the roundabout diagonally to the walkway and follow the path as it gently climbs across scrubland.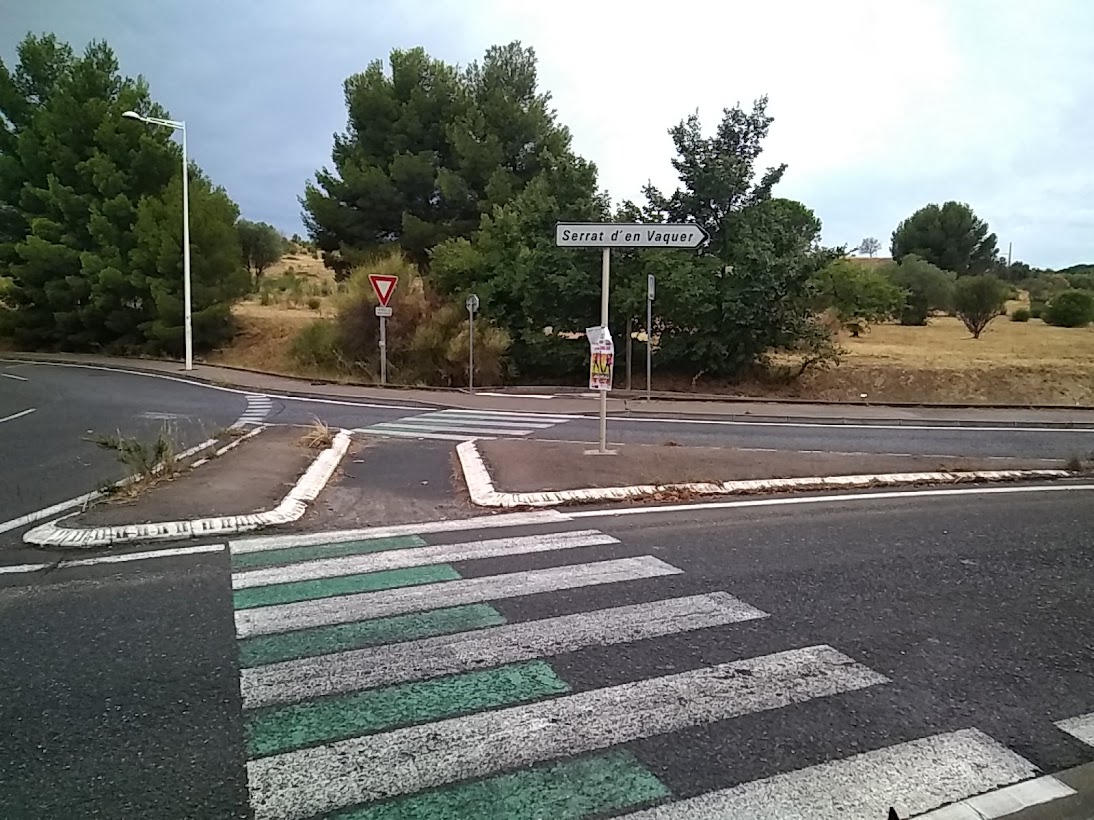 This path comes out at the top of the road, continue straight over to the former military and paleontological site of Serrat d'en Vaquer.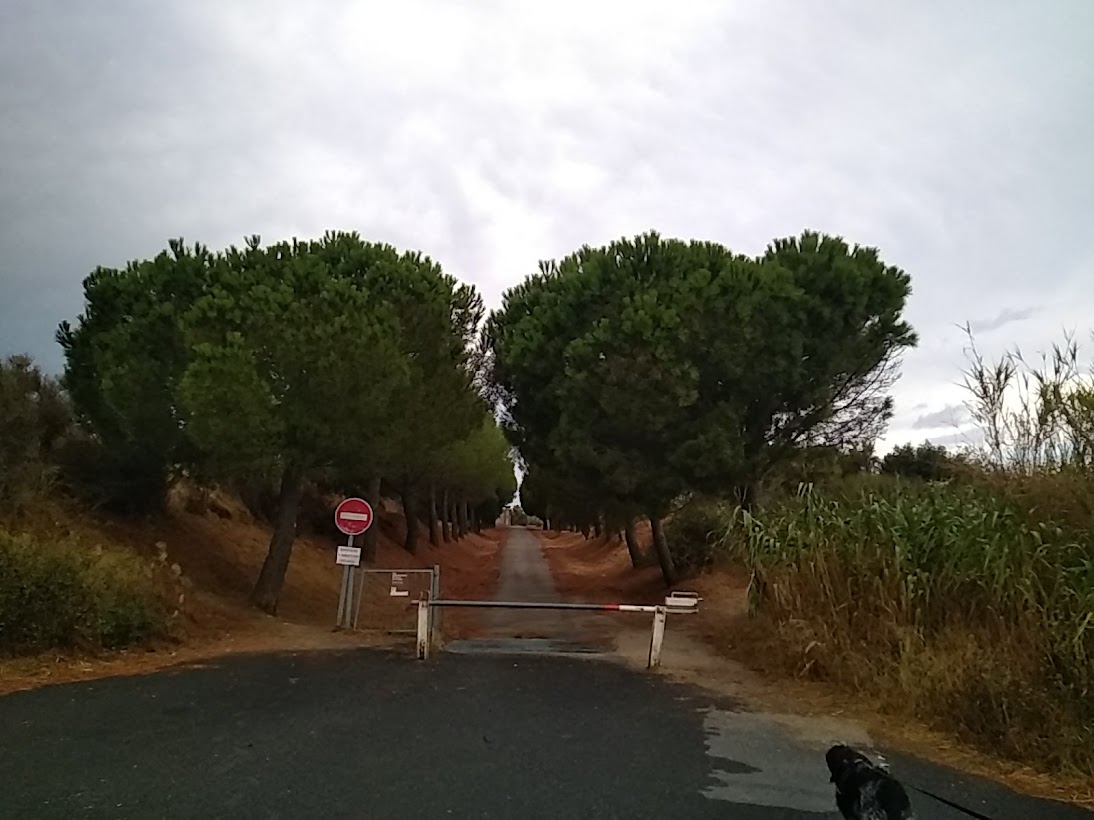 After your visit, come back to the gated entrance and follow the footpath around the moat (in either direction!) giving incredible panoramic views of the mountains and the sea.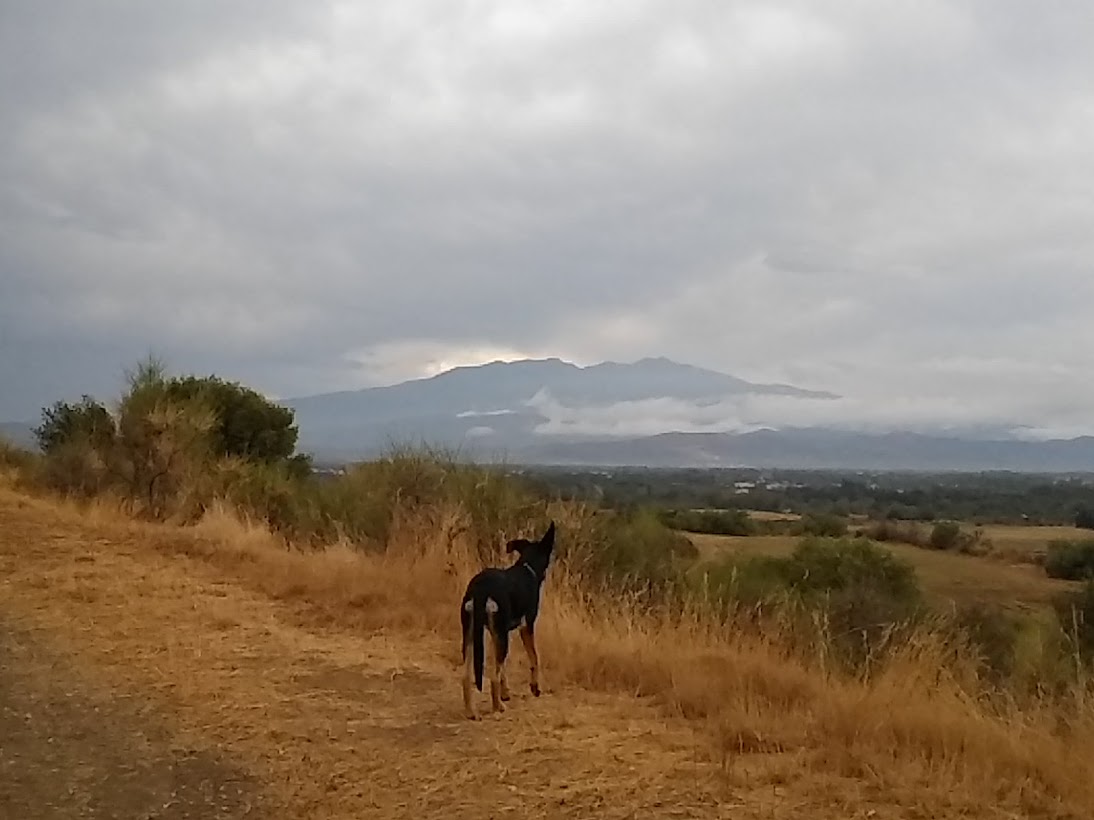 The surrounding landscape is marked by the fire of 22nd July 2022 and from the higher vantage point, you can see just how close the flames came to the shopping centre (Leroy Merlin in particular!).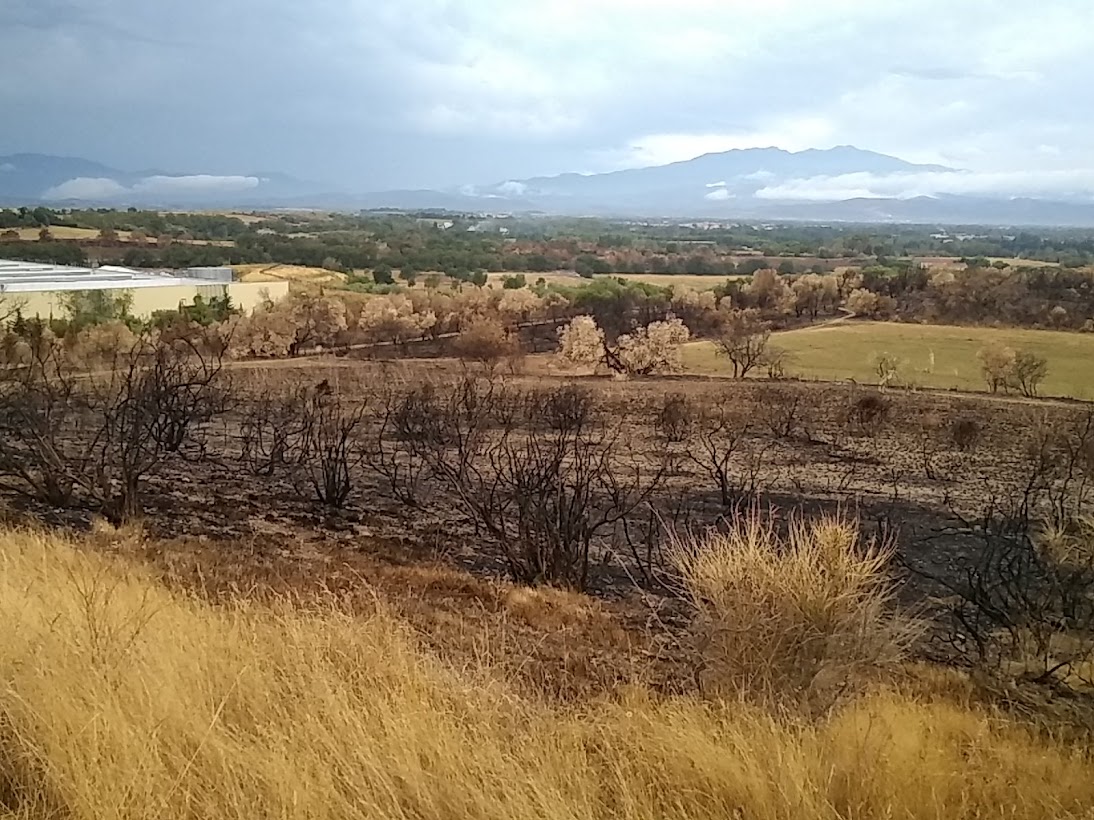 Retrace your steps back to the car, and if you need refreshments, there's the full range of fast-food options along the Porte d'Espagne. Or head into the town centre for something more authentic.
Optional additions
If you're still feeling spritely up at Serrat d'en Vaquer, you can take the footpath down to Auchan shopping complex carpark, cross over and rejoin the canal, which then runs through to Canohès and beyond (Chemin des Carlettes)!