with Tim and Chris Parker
Chemin muletier, Paulilles, coast path, Cap Bear option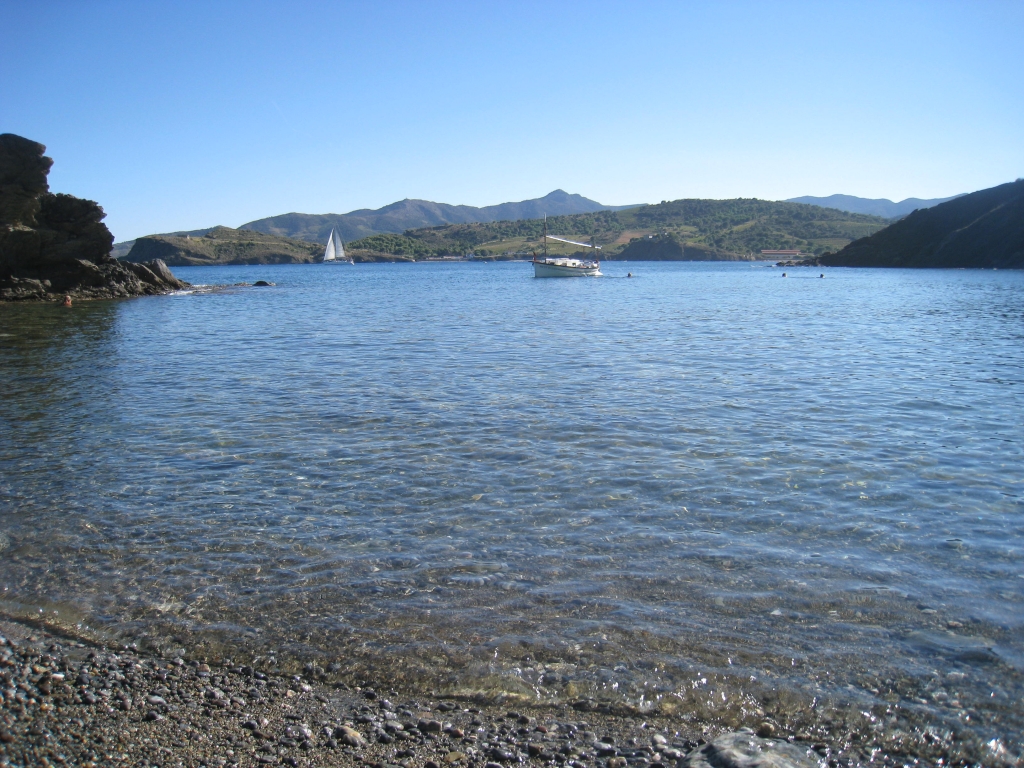 A circular walk with good paths, some moderate ascent/descent along the coast and short portions of road. Walking boots recommended. Do not walk this route after heavy rain as there are several water courses to cross. Allow 2 hours for short version and 3 1/2 hours for longer version.
Access: map IGN 1:25000 Banyuls, Col de Perthus, Cote Vermeille 2549OT
---
Start
Take D914 to end of dual carriageway at Port Vendres. Continue on single main road ignoring left turns into town and Port. Go uphill past layby with "degustation" and after 50 metres turn left into "military" road on the bend, before the road goes down. There are 2 areas of parking above the vineyards of Les Clos de Paulilles before area of no entry.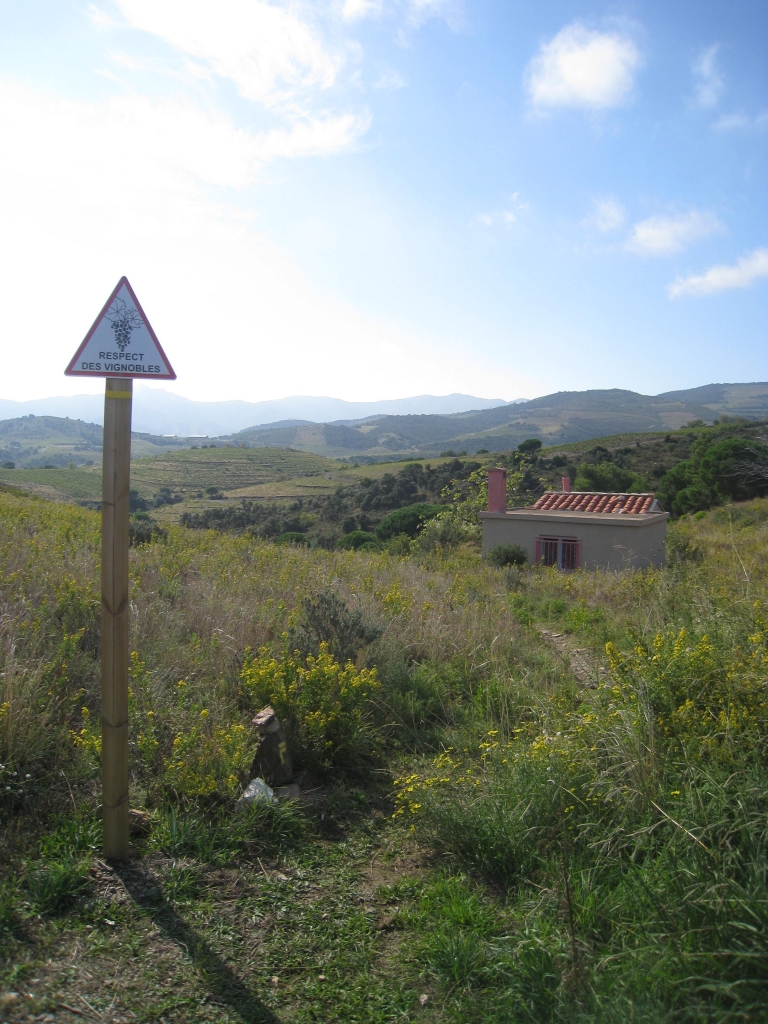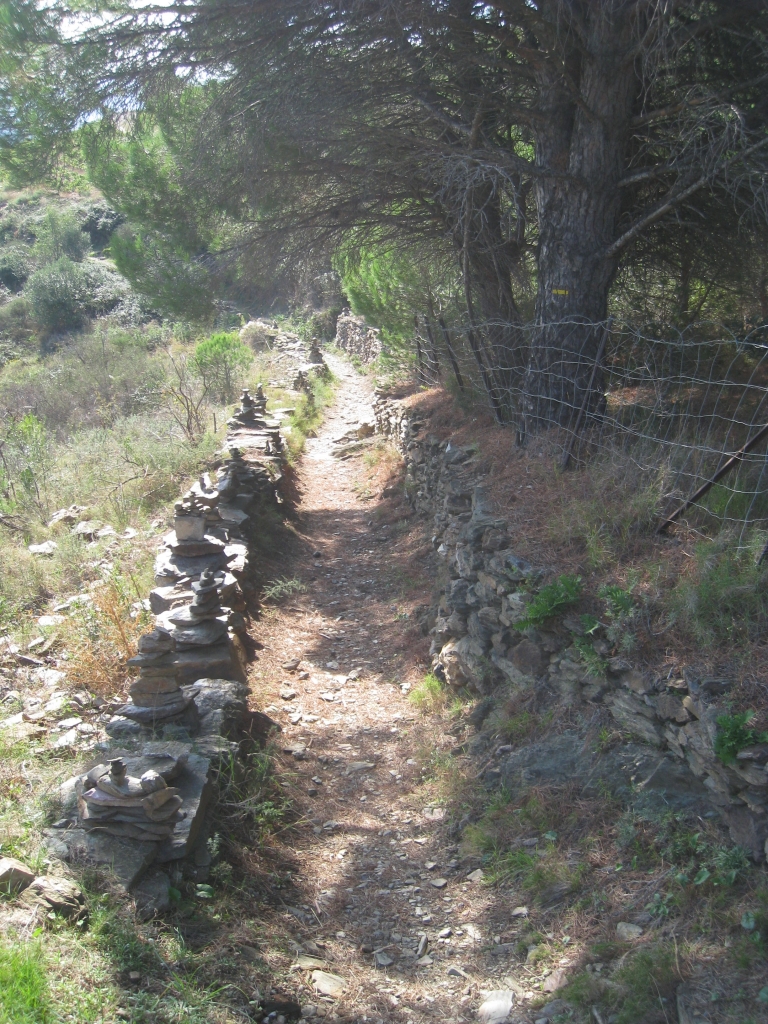 The walk
Rejoin main road and cross it with care to walk ½ kilometre up the narrow road opposite. Pass communication mast on bend and at next bend turn left to follow double track which soon becomes single. Note interesting cairns on the wall.
The path is an old mule trail (chemin muletier). It soon crosses a road (15 mins to here) and continues opposite down into a valley past a colourful building.
Erosion from the November 2014 rains has taken away some of the path by the stream so after 10 mins you may find yourself on the stream-bed before path turns right to cross to other side. Soon cross a footbridge and keep left alongside the vines to cross another stream bed. Path rises to emerge in another field. Soon arrive at a double track uphill to road.
Cross road, follow double track for 60 metres and enter single track with a low wall on your right down to another river bed. Cross and turn left to railway bridge.
Take steps on the left to enter the Paulilles car park. Cross it and take path into the grounds of this historic site. (30 mins to here)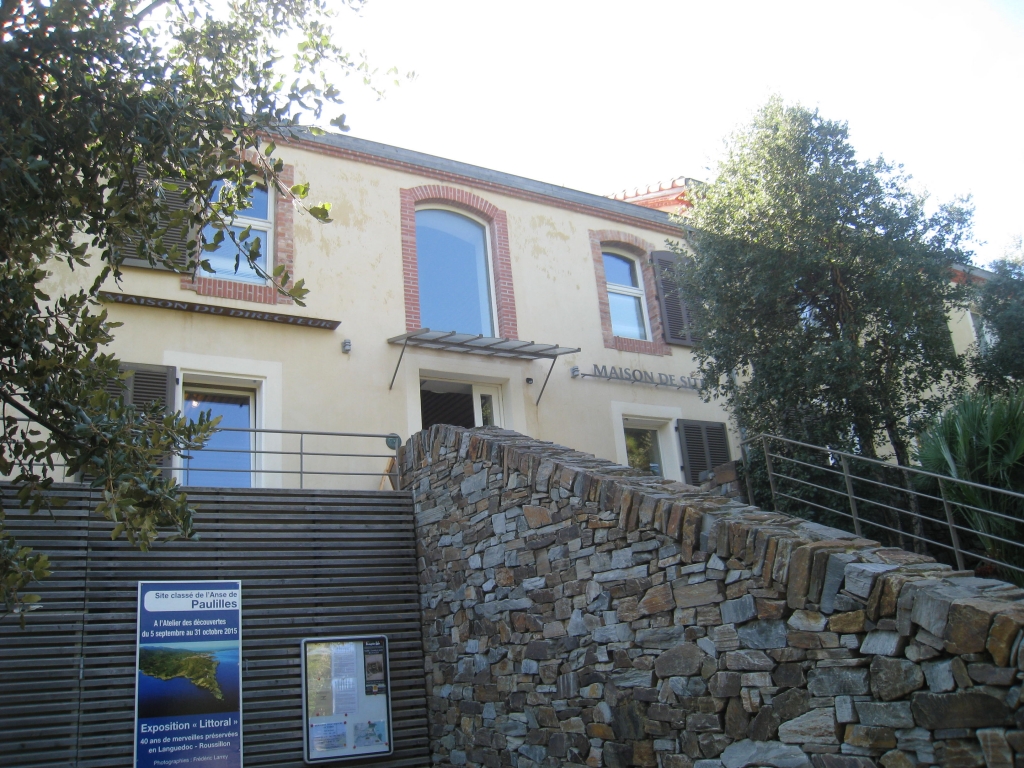 The old dynamite factory of Nobel opened in 1870 and closed in1984 . A number of accidents contributed to its closure but local tunnels, as well as some in the Alps, were created using dynamite made here, and it was shipped all over the world. Accommodation was provided for employees and a school for their children. The pictorial exhibition is very interesting, as are the outside exhibitions and some of the old railway.
The gardens and the beach add to the attraction of the site and if you have not visited it before you may like to spend time there.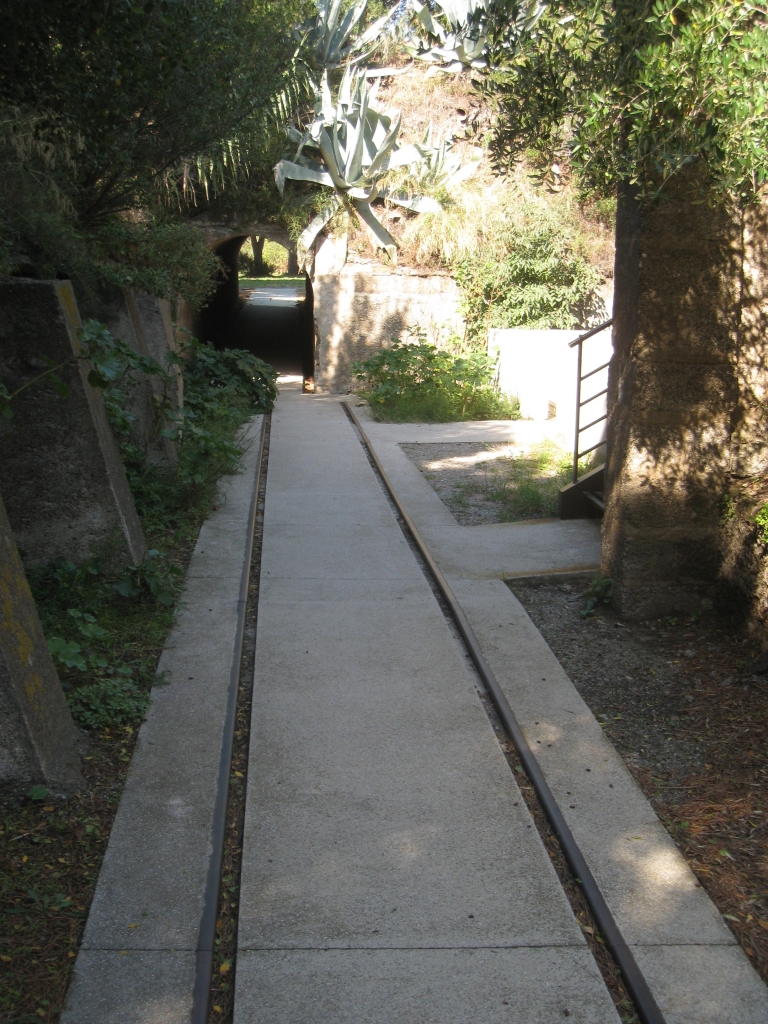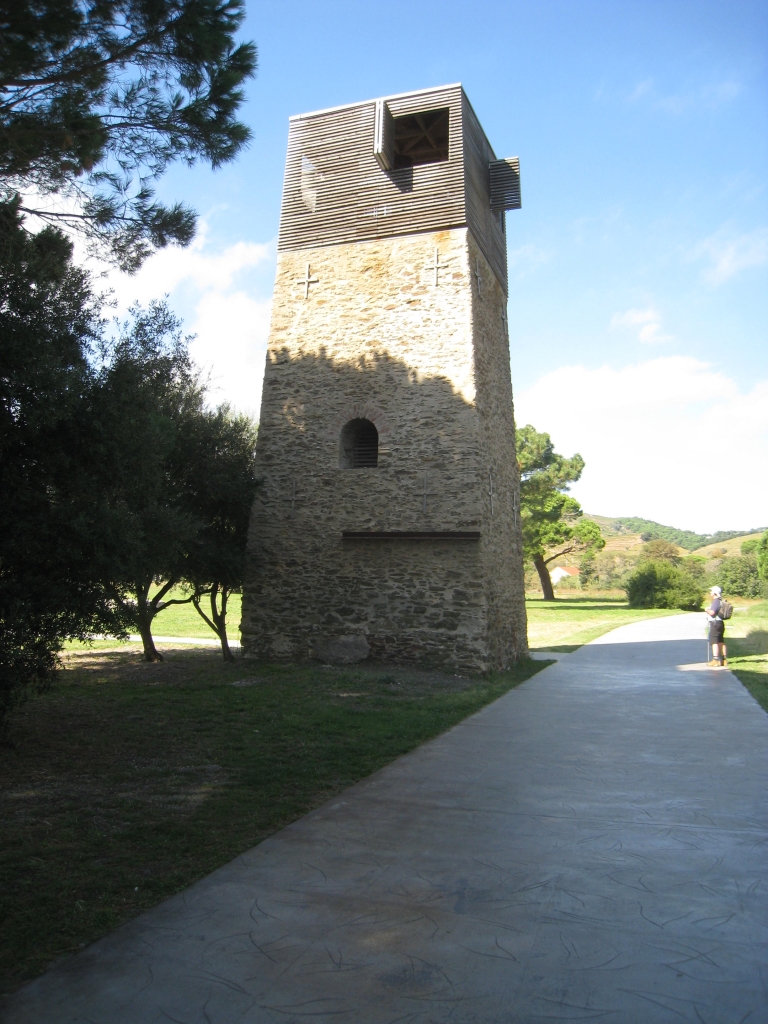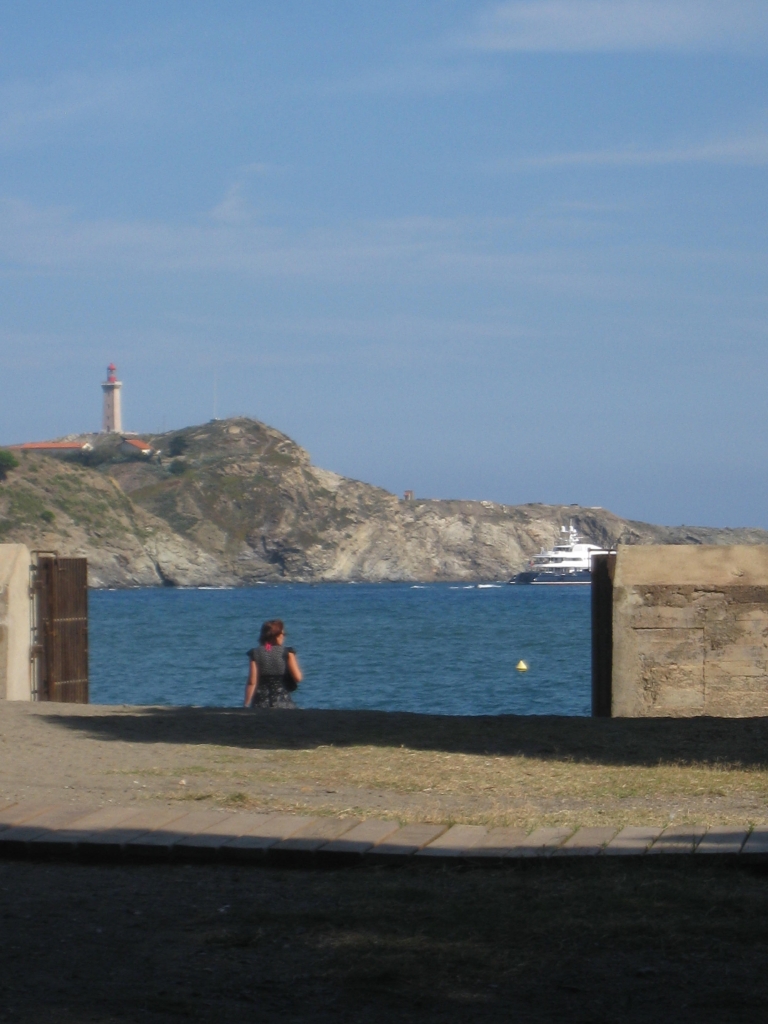 Head for the beach and follow the broad path in front of the tower. Cross a bridge to join the coast path past German buildings from World War 2 to Plage de Port Vendres/ Bernadi. Cross the beach and continue coast path.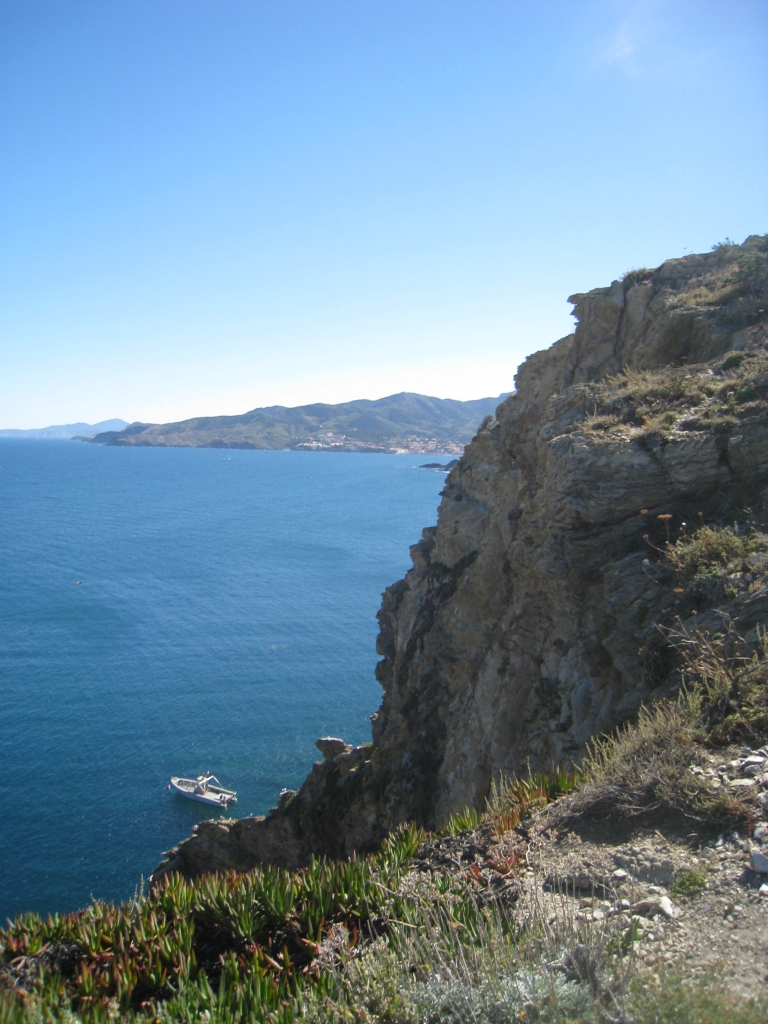 Pass a number of small creeks. The views are wonderful and the coastline dramatic.
Arrive at 2 small beaches with a few holiday properties. Cross first beach and drop down to second. This is a popular stopping place (see main picture).
Climb up from beach, level off then climb again. At highest point a narrow path goes off on left (not waymarked) to join a double track. Version 1 now turns right (upwards) to follow track and contour above vines back to the parking area.
(For a longer walk continue coast path to Cap Bear, passing St Catherine with its white holiday homes huddled above the creek below the lighthouse. Follow waymarked path behind semaphore, cross the road and continue path opposite. Path contours the hills above the road (turn right at crossroad of paths after 5 mins) then meets it to continue below the road and emerge at the jetty and beach at the entrance to the harbour.)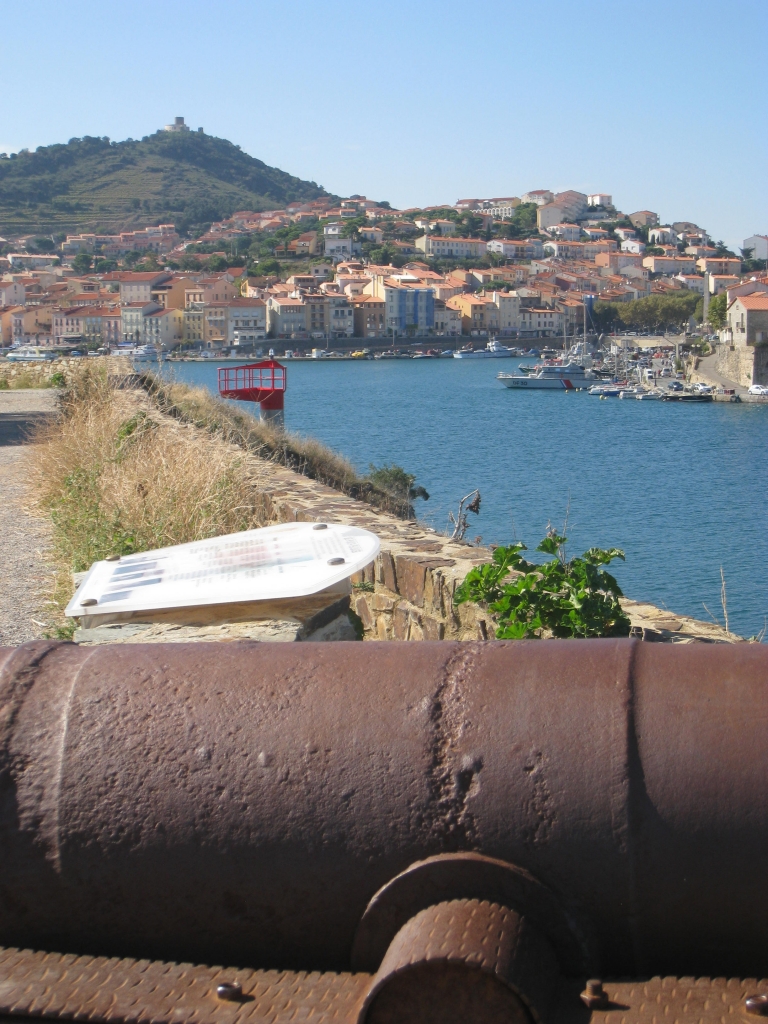 Follow waymarked coast path back to the port area at Les Tamarins.
Follow road and walk uphill away from port, over railway and soon take double track sharp left before roundabout to rejoin parking.