Autumn 2013
AIRPORT NEWS
WITH JOHN FAIRCLOUGH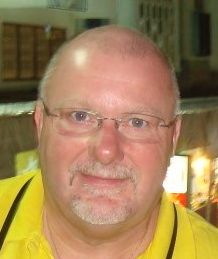 With the days drawing in, it's time to turn our thoughts to the availability of flights operating from the P-O and around. to the UK/Ireland during the Autumn/Winter months.
As always they represent a tiny fraction of what's been available during the summer, though, on a positive note, some of the cuts do not seem to be as savage as in previous years.
With the price of aviation fuel at an all time high, European governments trying to balance the books by levying ever more punishing airport taxes, and the recession stubbornly refusing to go away, it's rather difficult to envisage any time soon a return to the frequencies of a few years ago, particularly in the off-peak months. However, a number of the airlines are doing their bit to encourage us to book early by offering some attractive fares.
Sadly, yet again, PERPIGNAN is a no fly zone this winter, if it's flights to the British Isles you are after.
Over in CARCASSONNE, it's much the same service as last winter:
| | | |
| --- | --- | --- |
| LIVERPOOL | 2x pw | Ryanair |
| DUBLIN | 2x pw | Ryanair |
| STANSTED | 2x pw | Ryanair |
The main news at GIRONA is the reinstatement of a winter Stansted connection.
| | | |
| --- | --- | --- |
| MANCHESTER. | 4x pw | Ryanair |
| LUTON | 3x pw | Ryanair |
| STANSTED | 3x pw | Ryanair |
| BOURNEMOUTH | 2x pw | Ryanair |
Just when it looked like it was all systems go at BEZIERS for a period of growth, Ryanair have decided to shelve some routes, leaving:
At MONTPELLIER, it's just one route:
So, not for the first time, it's down to BARCELONA if you want a wide range of routes and frequencies:
HEATHROW
48x pw
British Airways
GATWICK
14x pw
5x pw
14 x pw
38 x pw
3x pw
British Airways
Monarch
EasyJet
Vueling
Norwegian
LUTON
10 x pw
EasyJet
SOUTHEND
5 x pw
EasyJet
STANSTED
14x pw
Ryanair
LIVERPOOL
7x pw
3x pw
EasyJet
Ryanair
MANCHESTER
2x pw
3x pw
Monarch
Jet 2
LEEDS BRAD
4x pw
Jet 2
BIRMINGHAM
4x pw
Ryanair
BRISTOL
5x pw
EasyJet
EDINBURGH
3x pw
Ryanair
PRESTWICK.
2x pw
Ryanair
GLASGOW
2x pw
Jet 2
DUBLIN
5x pw
7x pw
Ryanair
Aer Lingus
Getting to/from Barcelona Airport all depends on many factors; time of day, starting point, budget etc, but below is a list of the most popular options. Remember that it has two terminals, 1 and 2. Of the airlines mentioned above, only BA, Aer Lingus and Vueling operate from the new T 1. All the rest run from T 2 area A or B, with the exception of EasyJet, which goes from T 2 area C
CAR….. El Prat Airport is on the south side of Barcelona on the C31 road signposted Sitges and Casteldefels. Example journey time from Perpignan via the A9/AP7 motorways is about 2h30 mins. At the time of writing the best on site parking deal I could find was a prebooked flat fee of up to 20 days for 79€. Another elegant solution, particularly if you've got an early flight, is to book a room (from app 60€ upwards) at one of the many airport hotels, leave your car for nothing there, and transfer to the airport on their free shuttle bus.
PUBLIC TRANSPORT…. There are literally dozens of options, often using circuitous routes, but the following seem to be the easiest and thus most popular.
Firstly one can take a bus from Perpignan to Girona Bus+Train Station, hop onto the frequent Barcelona suburban trains, and, by a same platform change at Passeig de Graçia, take the R2 line direct to Barcelona Airport station (every 30 mins). Note that only the old T2 has a railway station. Customers requiring T1 must take the green inter terminal shuttle bus from the T2 station. From Perpignan, I'd leave a good 4 hours to get to the airport using this combination.
Secondly, if you have a possibility of getting under your own steam to Figuères Vilafant station, there is a fast AVE train every 2 hours to Barcelona Sants, where you can change onto the Airport train mentioned in the last paragraph. From Vilafant, I'd leave a good 2 hrs to the airport.
Finally the Spanish bus company Alsa runs a twice daily service direct from Figuères to BCN airport T1, but the morning service departs at 4 am!
All the above information re flights etc applies to the period up to the end of 2013. As usual, If anyone hears of any new services, please let us know here at PO Life.
Car share
Visit our forum to offer or request lift shares to local and regional airports.