Count Joseph Augustin De Mailly d'Haucourt was born in 1707 in the Sarthe.
In 1726, he entered military service as a musketeer, and in 1749 was appointed lieutenant general for the Roussillon and commander in chief of the province.
A philanthropist, he was instrumental in the renovation of Perpignan university, donating a library and several other buildings, and was also active in the founding of the first theatre in the Roussillon in the place de la Loge in Perpignan.
In true 'musketeer' style, he was exiled by the king in 1753 for 'stealing' one of the king's mistresses but boys will be boys and in 1758, was reinstated as commander in chief, a post which he continued to hold until 1790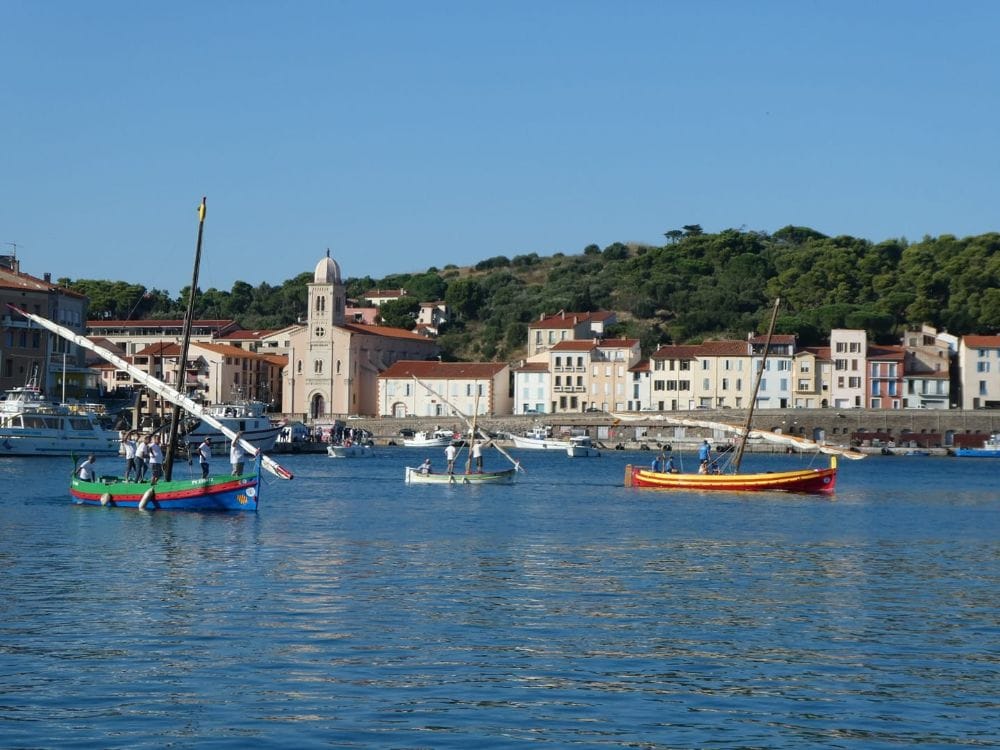 De Mailly was the driving force behind the creation of Port Vendres as a port, and followed plans originally conceived by Vauban to open up and enlarge the existing facilities.
From 1776 – 1778, land was dug out and quais, and landing stages were created. As a foil to the enormous amount of construction of flat concrete, De Mailly called in Charles De Wailly, (de Mailly and de Wailly? Really?) architect and painter to the king, to build the Obelisque which has now become a focal point of Port Vendres.
The construction of a deep and sheltered port ensured regular traffic with the rest of Europe, from Spain. to Sweden, from Scotland to Italy, from the Catalan coast to the East and to the Barbary ports, even to India and to the Americas. It was the beginning of a new prosperity for Port Vendres..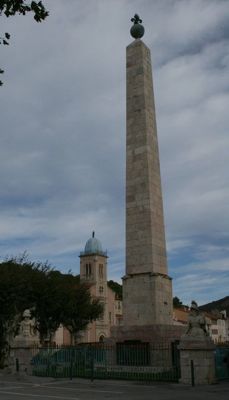 The first stone was placed on 28th September,1780, by Mailly's wife, Felicite de Narbonne Pelet, and witnessed by much of the Roussillon nobility.
During the French Revolution he continued to support the monarchy and was guillotined in 1794 aged 87. His last words as he lay his head on the guillotine were "I remain faithful to my king, as my ancestors have always been".